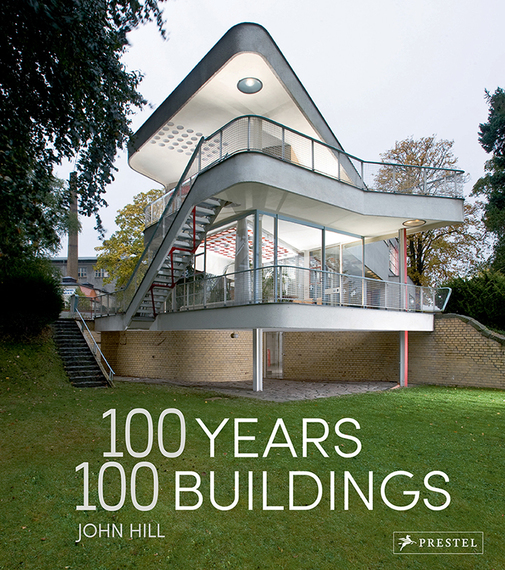 Now he's come out with an intriguing concept for a book: 100 Years, 100 Architects - and it's a winner. In it, Hill looks back to a single building designed and built for each year of the last century.
"It was something I'd been thinking about for a little while but not necessarily as a book," the author, a graduate of both K-State and The City College of New York, says. "I'd started to compile a list of 100 buildings from the last 100 years."
It began, like a lot of good ideas, as a web page filled with contemporary buildings - many of them well-known, like Wright's Guggenheim Museum, Mies's Barcelona Pavilion and Kahn's Salk Center - but many more that represent a wide variety of strains and categories in architecture.
"I didn't want them to be just the known buildings," he says. "I didn't want it to be heavy with certain architects that you find everywhere, so I mixed the obvious ones like the Villa Savoye and Bucky Fuller's house with more obscure ones."
Hill combed the planet, seeking out its most iconic buildings. The result is a book that's a finely designed compendium - where he presents his personal selection of the most significant building from 1916 to 2015.
It's not just about residences. There are churches, offices and museums too. Hill required that each be a building that's still standing, and one that anyone could go to and see in person. "Like the Seagram Building, with a strong presence in the city," he says. "Venturi's mother's house is not included because it was sold to private individual."
Still, it's chock-full of significant architecture. Each two-page spread includes one or two large color photos, with text that explains the importance of each structure. It starts with H. P. Berlage's Holland House in London and closes with Diller Scofidio + Renfro's new Broad museum in Los Angeles.
"I wanted to be able to travel and see as many important buildings as possible," he says. "And I wanted to tell people that they have to see them - or see those I haven't visited yet but have to see one day."
It's a journey worth taking - in person or in print.
To order a copy, go here.
Popular in the Community