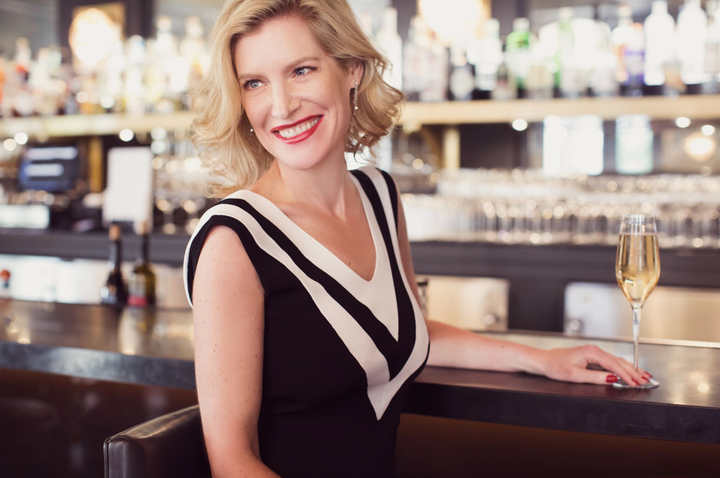 In the span of one year, Holly Martyn did something that would make most people exhausted to even think about: She went on 100 ― yes, 100 ― dates.
In 2014, after two divorces and a breakup with a boyfriend, Martyn said she was feeling sorry for herself. The single mom and former Wall Street executive was at a spa reading a magazine when she came across an essay by journalist Donna Freydkin that told the story of her falling love and getting married in her 30s, then getting pregnant, only to find out two months before her due date that her husband had a brain tumor, which eventually killed him.
In the piece, Freydkin wrote about interviewing the late Joan Rivers shortly after her husband's death, who, in typical Joan fashion, scolded her:
"Would it kill you to put on lipstick?" she barked at me during another interview, somehow sounding maternal while giving me grief. "Go set up one of those online profiles, go out with 100 guys, and you'll meet a good one," she promised. "I'll perform at your wedding."
Reading that, Martyn thought: "There you go, 100 dates," she told HuffPost. "Problem solved? I had to find out."
Between the spring of 2014 and the spring of 2015, Martyn ― who divides her time between New York and California ― went on dates with men she met online, in the course of daily life, or in setups by friends or acquaintances.
"I've met wonderful and not-so-wonderful people all three ways," Martyn said. "You just never know! Just show up."
Her best date was a romantic winter evening spent with a quarterback-turned-opera singer. She was cold and tired after a long flight, so he made her a roast chicken dinner.
"There were red roses, red wine and orange cashmere socks that he pulled over my cold feet as he sang me songs," Martyn said.
The worst date? Martyn said there were "way too many contenders." One that stood out in a bad way was with a lawyer who spent the first half of the date going on and on about his ex-girlfriend's weight-loss surgery ― and it only got weirder from there.
"Then he proclaimed he had ESP and knows when others are thinking of him, and finally, that he has a deep bond with a female wolf that he met at a wolf sanctuary," Martyn said. "He was so moved by their relationship that he made a presentation on the she-wolf for the partners of his law firm."
Today, Martyn is in the early stages of dating someone. She is also writing a book about her 100-date experiment.
We asked Martyn to share her words of hard-earned wisdom for anyone else out there who's looking for love.
1. Yes, your couch is comfy, but you can't meet anyone if you never leave the house.
"Live your life, follow your interests, passions, hobbies, travel with friends or go solo, do all of the things you love, whether you have a partner or not," she said. "Chances are you'll meet a like-minded person along the way as you're doing your thing."
2. Finding love makes all the hassle and heartbreak worth it.
"Keep your heart open, even though, inevitably, you may have some scar tissue," she said. "That just means you're living and loving right. Don't give up, don't settle."
3. Once a week, sit at a bar or eat at a restaurant by yourself.
"A lone person is less intimidating and people are more likely to engage with you," she said. "Get off your phone. Look up, make eye contact, have conversations, engage with other humans. You'll be happier, feel more connected to your community and you'll bring new people into your life, romantic or otherwise."
4. It's a numbers game.
"My experience taught me that indeed, in 100 dates or less, you will meet someone remarkable," she said.
5. Online dating isn't as hopeless as it seems.
"This might be especially intimidating if you're newly divorced and coming back into dating after being off-the-market for eons, but give it a shot," Martyn said. "I've had some fantastic dates and made enduring friendships with people I've met online."
6. Let people know you're on the market.
"Don't be shy about mentioning to friends, family, anyone who will listen that you're single and open to blind dates and set-ups," she said. "And return the favor for others, too. It's all one good virtuous circle to bring good people together. Karma."
7. Be patient and embrace the adventure.
"No, it's not going to always be easy on the dating front, but what's the alternative? You want to die sexless and alone? I'm only half-joking," Martyn said.
"Of course you have to try and you need to keep a sense of humor. And there's only so much of this you can control. What you can control: whether or not you continue to put yourself out there or not. There are wonderful people in this world, just as you are. Believe."
Related
Before You Go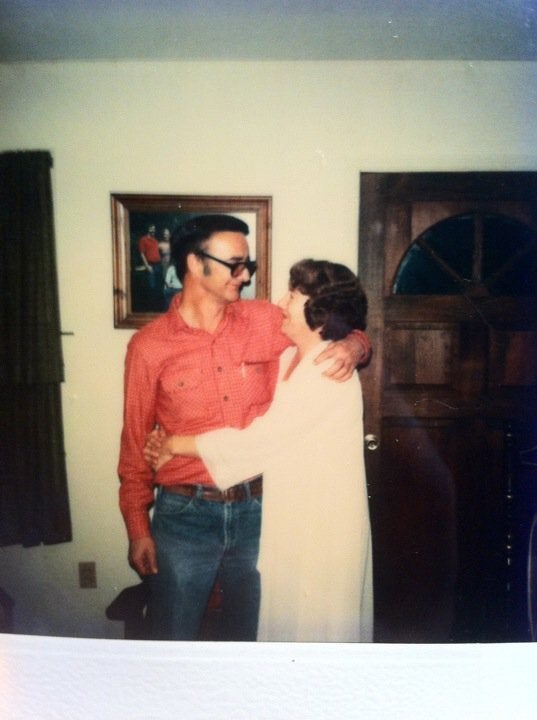 Grandparents' Best Marriage Advice