Cultivate the habit of being grateful for every good thing that comes to you and of giving thanks continuously. And because all things have contributed to your advancement, you should include all things in your gratitude.
Last summer, I came across a video that changed my life: 100 Thank You's. I won't give the story away-if you have 7 minutes and 54 seconds, this video is a must see!
From that day, I was inspired to thank 100 people who have impacted my life. What I discovered is that there were far more than 100 people who have touched my heart. I committed to thanking 100+ people by sending them personal thank-you cards-and there was a little surprise in each card that touched everyone's heart.
What I didn't imagine is the overwhelming response I would receive. Each response brought a smile to my face every single time. Some friends were having not so great days, and the card they received in their mailbox turned their day around.
I included people I didn't know intimately, but who affected my life every day, from my baristas at my favorite coffee shop to my instructors at my workout studio to people at the charities where I volunteer my time. There were also a handful of friends whom I had not spoken to in more than 10 years, and it brought great memories back for them and for me.
A few people whom I haven't met (and who had heard about #gratitudegrows through social media) started their own gratitude movements. Lori Portka reached out to me as well-she is the amazing lady who originally inspired me with her video, 100 Thank You's.
Last (but certainly not least), there were a lot of people from my employer, global professional services company Accenture, on my 100 Gratitudes list, from our former CEO and Chief Human Resources Officer to the wonderful colleagues I had met when I first started. They are as much a part of my journey as anyone else.
Here are a few samples of the responses I received:
"Truly inspiring and encouraging to start my own gracious mission."
"Neena, I got your card, and it was like being enveloped in a hug from you."
"I admire that you thought of such a wonderful way to honor the people in your life. I am fortunate to be among the people connected to you."
"I'm trying hard to incorporate more of this mindset into my day because I found it has made a difference in my work and relationships."
"What I loved more was reading the other names on the list to see how they also affected you! This project inspired me to remember to always thank the people who impact my life! "
Where I am today is because of the people I have met in my life, and I will be forever grateful. My gratitude project has been heart melting and life changing in ways you could never imagine.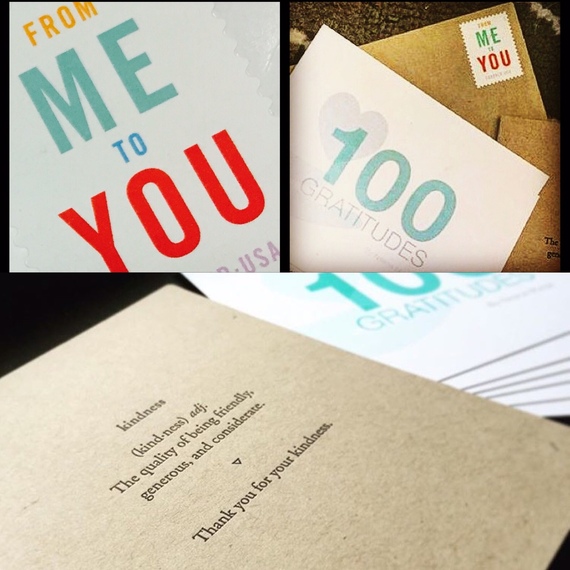 I am a big believer in paying it forward. One of my biggest involvements is charities, specifically Make-A-Wish Illinois, helping critically ill children, and EB Research Partnership, a non-profit dedicated to treating and ultimately curing a devastating genetic disease, Epidermolysis Bullosa. I wake up with a grateful heart every single morning and, one day, I decided I wanted to help others, specifically children. Helping children find moments of happiness during very tough medical treatments makes a world of difference in their lives. I'm very grateful to Accenture for supporting my efforts in fundraising for both charities.
My gratitude project brought lots of laughs, some tears and plenty of reflection. It's so important to let the people in your life know how much you appreciate them. Say thank you, you never know whose day you will turn around.
My advice to anyone who wants to do this: Be creative and sit and think it through. I have far more than 100 people I would like to thank. It's a project that does not have to be done all at once. Put a thoughtful mind to something like this. You will have no regrets.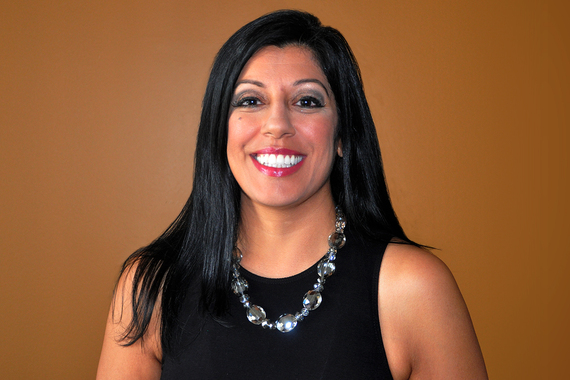 REAL LIFE. REAL NEWS. REAL VOICES.
Help us tell more of the stories that matter from voices that too often remain unheard.