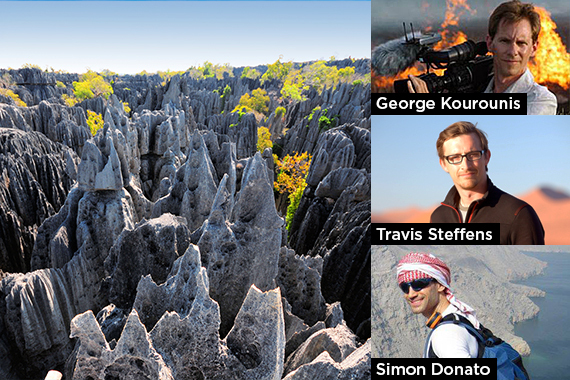 21st Century Exploration
100 Miles of Wild: Madagascar's Limestone Labyrinth
In an era of GPS technology, global satellite imagery and accelerated international air travel, there are a few special modern day explorers that are continually drawn to the most remote corners of the earth that remain unmapped, unexplored and largely unknown to humans. Typically, these obscure and far-flung areas remain unexplored for good reason. Extreme and oppressive conditions, hostile climates, lack of infrastructure, political instability and no viable rescue options can make many of the earth's most remote regions life-threatening for humans to explore. For those few who crave the unknown and undiscovered, these are the places that fascinate them the most.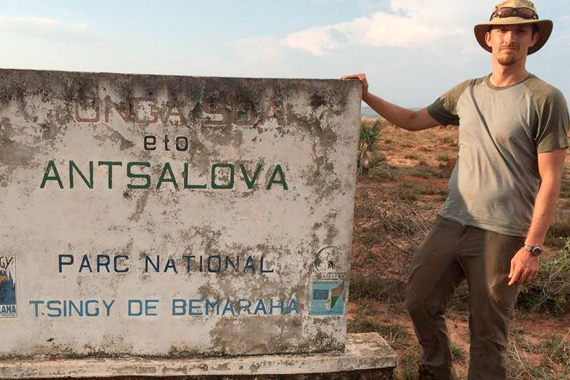 On Oct 2nd, a team of North American 21st adventurers will embark on one of their most challenging expeditions in partnership with Adventure Science, Kensington Tours and Delta Air Lines: a trek through 100 miles of the unexplored northern section of Strict Nature Reserve in the Tsingy, Madagascar to create the world's first detailed map of the region. This intrepid mission has been christened "100 Miles of Wild."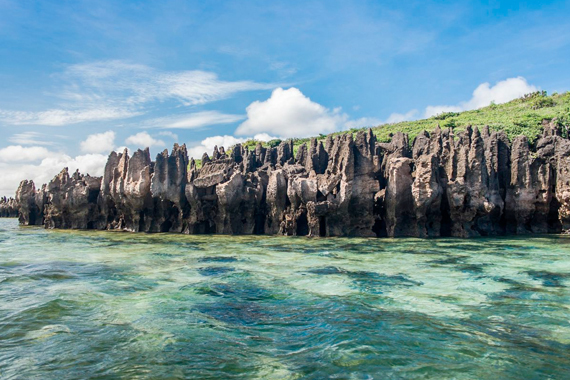 Deep in Western Madagascar, the Great Tsingy Strict Nature Reserve is home to a bizarre and treacherous 666km2 limestone labyrinth made up of razor-sharp pinnacles reaching as high as 800m. Breathtaking and frail, this dangerous landscape is completely off-limits to all tourists, and rumored to house strange and undocumented animal species, dinosaur migration trails, unexplored caverns and cave systems, and possibly bandits hiding away from civilization. It is truly one of Africa's final frontiers.
When one misstep could result in impalement and death, one requires the best possible team. This daring mission will be led by Geologist Simon Donato star of the hit show Boundless of the Esquire Network in the US and the Travel and Escape Channel in Canada and the founder of Adventure Science, a company that specializes in leading scientists and search parties into remote locations. Joining him are his fellow Kensington Tours Explorers in Residence members George Kourounis, host of The Discovery Network's Angry Planet series, and Travis Steffens, a world-renowned primatologist who studies the biogeography of lemurs in Madagascar. Rounding up the team is a crew of palaeontologists, caving experts, rock climbers, athletes, and medics.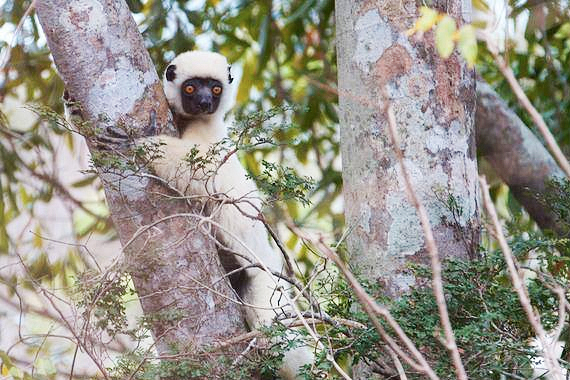 The 100 Miles of Wild team will navigate the towering, skin-ripping pinnacles of the Tsingy each day for two weeks with the goal expand the knowledge of lemur distribution within the park to estimate population numbers; identify diversity and potential new species; locate Jurassic period dinosaur mega tracks that are believed to exist in the area; conduct preliminary investigation into an unexplored system of caverns and caves; and capture real-time photos and video in order to share findings with the rest of the world.
The expedition is honored to carry Explorers Club Flag # 112. The Explorers Club flag has been carried to the highest peaks of the greatest mountain ranges, traveled to the depths of the ocean, to the lunar surface, and outer space on expeditions led by the elite club's members. The team is thrilled to embark on this modern day research expedition in the tradition of global explorers and scientists like Sir Edmund Hillary, Jacques Cousteau and James Cameron.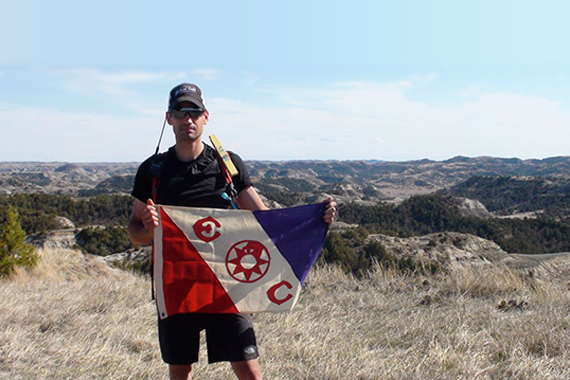 The 100 Miles of Wild team is exploring Madagascar's Tsingy Strict Nature Reserve from October 3rd to 16th, with the only link to the outside world being a satellite phone. During the exploration however @Adventure_Sci and @KensingtonTours will be posting live updates on discoveries, challenges and successes across social media channels and exclusives to the Huffington Post. Follow along and bear witness to ground-breaking 21st century exploration.