WASHINGTON ― Two of the most important elections for determining which party will control the upper chamber of Congress are well on pace to cost more than $100 million each.
The Pennsylvania contest between incumbent Sen. Pat Toomey (R) and former environmental official Katie McGinty (D) already costs more than $72 million, according to public records filed with the Federal Election Commission. In New Hampshire, more than $57 million has been spent to elect either incumbent Sen. Kelly Ayotte (R) or Gov. Maggie Hassan (D).
In 2014, the North Carolina match-up between incumbent Democrat Kay Hagan and Republican Thom Tillis became the first Senate campaign to cost more than $100 million. The Colorado race between Sen. Mark Udall (D) and Republican Cory Gardner came close, with a final cost a couple million short of nine figures. Both Tillis and Gardner defeated the incumbents.
Those records look to be obliterated by this year's races in Pennsylvania and New Hampshire. At this point in 2014, the Hagan-Tillis race in North Carolina had seen $46 million in spending. The 2016 Pennsylvania race has already seen $26 million more. New Hampshire is $11 million above this mark.
"The spending is outrageous," Pennsylvania Democratic Party spokesman Preston Maddock said over email.
The candidates are not the biggest source of the spending in the races. As of June 30, the most recent available data, Toomey spent $12 million and McGinty spent $4.4 million. In New Hampshire, Ayotte spent $7.5 million and Hassan spent $6.5 million over the same period of time.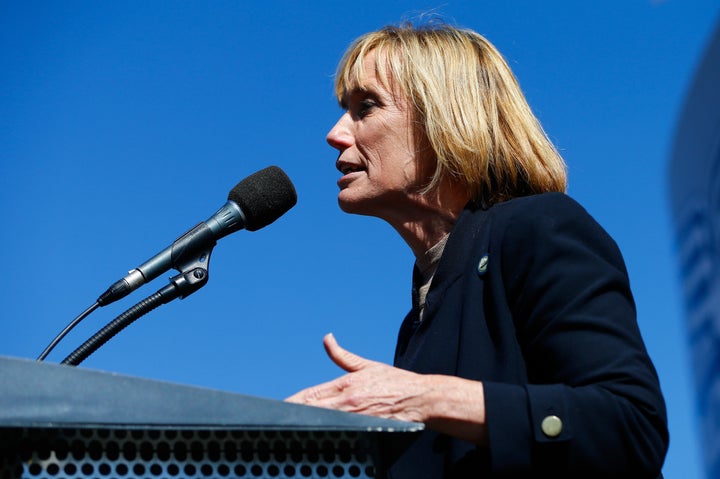 Instead, independent groups and party committees have by far dominated spending in both Pennsylvania and New Hampshire. These range from political party committees to labor unions to super PACs and dark money nonprofits.
The 2010 Supreme Court decision in the Citizens United case led to the explosion of independent spending that is causing this Senate election to break the $100 million mark. Both Hassan and McGinty have called for the decision to be overturned, while Toomey and Ayotte have either been mute or stated support for unlimited campaign spending.
"While Governor Hassan has fought long and hard for campaign finance reform and opposes the backward Citizens United decision that helped unleash Super-PACs, Ayotte voted against overturning Citizens United, refused to sign the Governor's strengthened New Hampshire People's Pledge, and even called for more dark money groups like the Koch-funded Americans for Prosperity," Hassan spokesman Jeff Crooks said in an emailed statement.
"Governor Hassan could have kept third party special interests out of New Hampshire by joining Kelly and signing the same People's Pledge that Jeanne Shaheen signed. But she refused, and now her Washington allies have now spent more than $30 million on her behalf just this year," Ayotte spokeswoman Liz Johnson said over email.
For the most part, the independent spending in both races comes from the usual suspects.
Groups affiliated with the billionaire brothers Charles and David Koch spent $8.5 million to help re-elect Toomey in Pennsylvania. The U.S. Chamber of Commerce, the nation's biggest corporate lobby and a major player in Republican Party politics, spent $5.6 million in Pennsylvania in support of Toomey and $1.9 million in New Hampshire on behalf of Ayotte.
Senate Majority PAC, a super PAC affiliated with Democratic Senate leadership, provides the majority of the independent money supporting Democratic candidates McGinty and Hassan. The group spent $10.1 million in Pennsylvania and $8.7 million in New Hampshire.
Senate Democratic leaders have expanded their spending beyond Senate Majority PAC to include the dark money nonprofit Majority Forward this election cycle. The group is organized as a nonprofit, meaning that it does not disclose the source of its funds. Majority Forward reported $2.5 million in spending on the Pennsylvania race and also spent an additional $2.4 million on unreported issue advocacy in New Hampshire.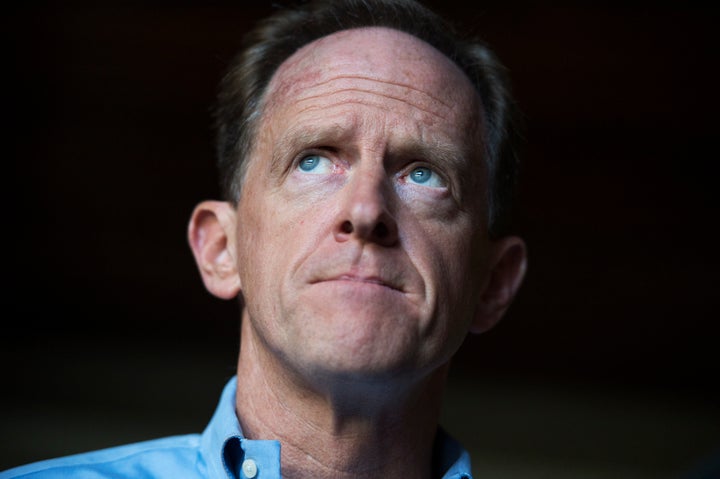 In Pennsylvania, environmental nonprofit groups and their affiliated super PACs have spent big to try to elect McGinty. The League of Conservation Voters, Environmental Defense Action Fund, Environment America and NextGen Climate Action spent a combined $3.9 million. In addition, New American Jobs Fund, a super PAC joining the League of Conservation Voters with the U.S. Steelworkers labor union, spent $710,000 in support of McGinty.
Women Vote!, a super PAC run by the pro-choice women's group EMILY's List, spent $2.4 million in New Hampshire for Hassan and $932,000 in Pennsylvania for McGinty.
A large amount of money for Republicans has come from the newly created super PAC and nonprofit duo connected to Senate Majority Leader Mitch McConnell (R-Ky.). Senate Leadership Fund and One Nation are both headed by former McConnell aide Steven Law. Law also heads both American Crossroads and Crossroads GPS, the super PAC and nonprofit team formed by Karl Rove in 2010. The Crossroads groups have largely faded in importance as Law's new groups have taken over their terrain.
Senate Leadership Fund spent $2 million in Pennsylvania and has also funnelled more than $4.8 million to the pro-Ayotte super PAC Granite State Solutions, which has spent $10.5 million to support the Republican in New Hampshire.
As for One Nation, the nonprofit, which does not disclose its donors, has largely spent money in support of candidates through so-called issue advocacy. This spending is not reported to the FEC and is not included in the above totals, but has been significant in both New Hampshire and Pennsylvania. One Nation spent $7.4 million in New Hampshire and $6.7 million in Pennsylvania on these undisclosed efforts. The group also reported another $262,000 in New Hampshire.
One Nation was not the only nonprofit group spending money on undisclosed issue advocacy targeting the Senate candidates in these two states. The Koch brothers-linked Concerned Veterans for America spent $1.5 million in Pennsylvania to promote Toomey. The main Koch brothers group, Americans for Prosperity, spent $1.2 million in New Hampshire against Hassan.
Perhaps the most interesting independent spending pattern in the two races comes from the super PAC financed by billionaire former New York City mayor Mike Bloomberg. Independence USA PAC has spent $5.9 million in Pennsylvania and $1.9 million in New Hampshire. The catch is that Bloomberg's group spent in support of Republican Toomey in Pennsylvania and in opposition to Republican Ayotte in New Hampshire.
The world of super PACs and independent spending can occasionally get confusing. While Bloomberg's super PAC has spent to support Toomey, the billionaire former mayor has also contributed more than $1 million to Women Vote! This means that Bloomberg's money is helping to finance both sides in Pennsylvania.
This article has been updated with a comment from Kelly Ayotte's spokeswoman. 
Calling all HuffPost superfans!
Sign up for membership to become a founding member and help shape HuffPost's next chapter
BEFORE YOU GO
PHOTO GALLERY
Women In The U.S. Senate