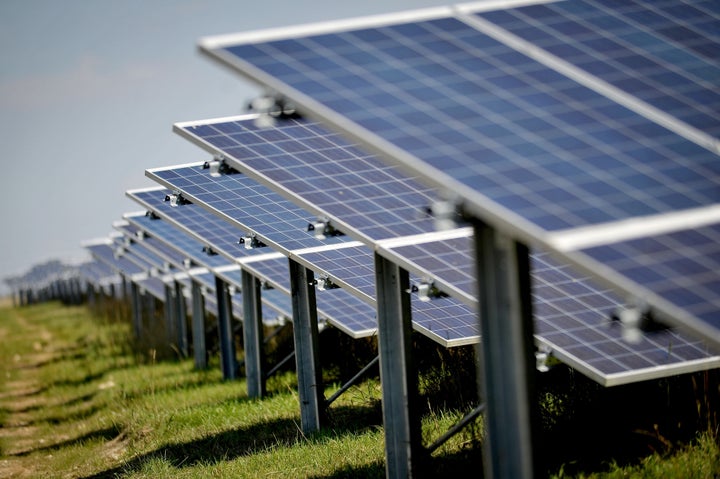 When it comes to renewable energy, the U.S. has some catching up to do.
For four days last month, Portugal generated all its electricity from renewable sources. Days earlier, Germany powered its electrical grid with renewables for 24 hours. Denmark did the same in 2015, and Sweden hopes to get there soon. Overall, Europe has the capacity to draw nearly half its power from renewables.
The U.S. currently gets about 7 percent of its electricity from renewables (not including hydroelectric sources), though that number varies widely from state to state. Only a handful of cities around the country have managed to hit 100 percent renewable power.
But the U.S. is indeed working to swell its reserves of energy from sources like solar and wind. The country was one of the top producers of clean energy in 2015. It also invested heavily in renewable technology last year and supports tax incentives for clean power projects. Thanks in part to federal support, the number of clean energy projects has spiked in recent years.
Powering the entire country on clean energy, however, will require lawmakers to encourage investments in a more interconnected grid and in cheaper ways to store power, as well as to expand tax credits for renewable energy production, experts say.
"It's important to recognize that if we're going to get on this pathway, it's not going to happen without deliberate choices and policies along the way," Rachel Cleetus, senior economist for the Climate and Energy Program at the Union of Concerned Scientists, told The Huffington Post. "That's really critical."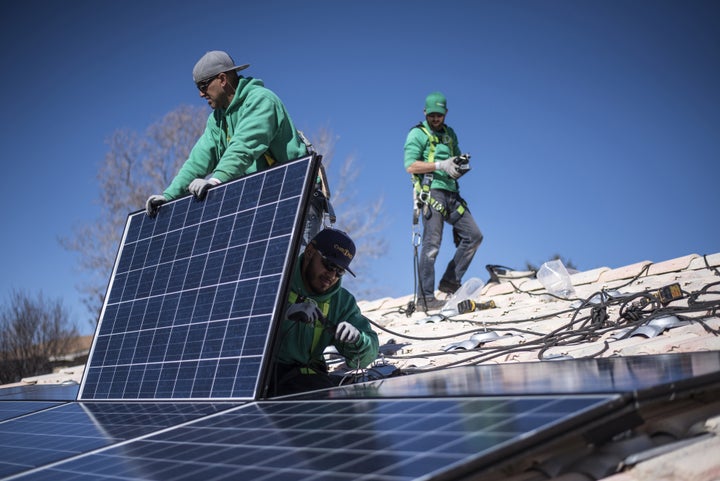 One challenge is that the sprawling U.S. electrical grid isn't as interconnected as the European system, according to Cleetus. The U.S. grid is made up of three smaller grids -- on the east coast, in the west and in Texas -- linked by few points of connection. The European grid, on the other hand, connects countries across the continent, allowing nations to easily trade power with their neighbors.
To achieve a more interconnected grid, the U.S. would need to invest more in long-distance, high-transmissions power lines that can ship renewably sourced electricity from areas where it's abundant to places where it's harder to come by, according to Cleetus.
In the meantime, Cleetus added, lawmakers should encourage battery manufacturers to develop cheaper ways to store wind and solar power. Existing battery technologies tend to be used mostly in small-scale, niche renewable projects, often because they're too expensive to use in bigger systems, according to Paul Denholm, a senior analyst at the National Renewable Energy Laboratory.
Low-cost batteries might allow renewable energy producers to store power on a large scale, he said.
"This is not going to happen without deliberate choices and policies along the way."
Rapidly scaling up renewable energy production will also require lawmakers to expand clean power mandates and tax credits for renewable energy production, according to Cleetus.
Some federal and state tax incentives for renewables already exist, like the Production Tax Credit, which essentially pays companies for every unit of electricity they generate from renewable sources. In addition, 29 states have adopted renewable portfolio standards, which require them to get a certain share of their electricity from renewables.
"In states that have renewable portfolio standards, they have been instrumental in driving the ramp up of renewable energy," Cleetus said.
But renewable energy use could plateau without added federal support. To expand renewable use nationwide, Cleetus added, "we need these policies that encourage greater deployment -- whether its renewable portfolio standards or the expansion of the production tax credit."
For inspiration, lawmakers don't have to look to Europe. States like Texas and Colorado routinely meet large portions of their electricity needs with renewable energy, and California has pledged to get 50 percent of its electricity from renewable sources by 2030. All three states have ambitious renewable portfolio standards and a wide range of tax incentives for clean energy.
"These subnational examples give a sense of where country as a whole can go," Cleetus said. "Everywhere in the country there are renewable resources. Seeing these examples and seeing replications around the country will lead the way."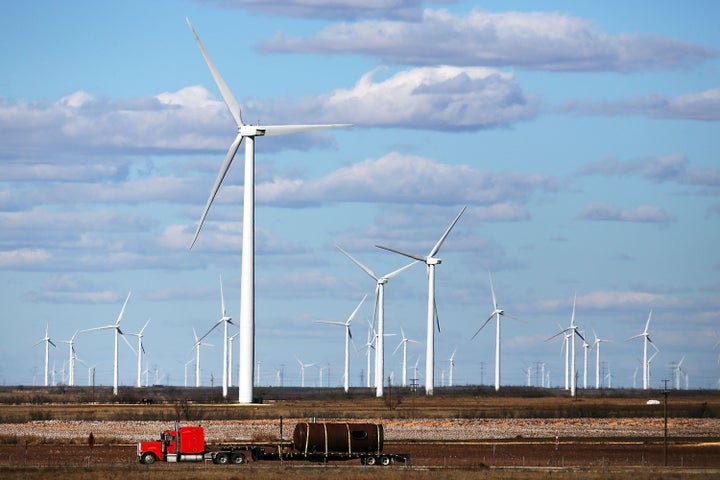 Promoting policies that encourage renewable energy use nationwide are key, since the U.S. already has much of the technology needed to roll out renewable energy on a large scale.
Using existing technology, the U.S. could achieve 80 percent renewable energy by 2050, according to the NREL. Further improvements in power storage and grid infrastructure could boost that percentage even higher, according Denholm.
"In terms of raw tech, we're mostly there," Denholm told HuffPost.
Whenever scientists have run into snags, Denholm said, "good engineering practices have identified these potential showstoppers and demonstrated that they're solvable."
"Every time we find something bad we've been able to find a solution," he added.