Warning: This piece contains nudity and may be inappropriate for work environments.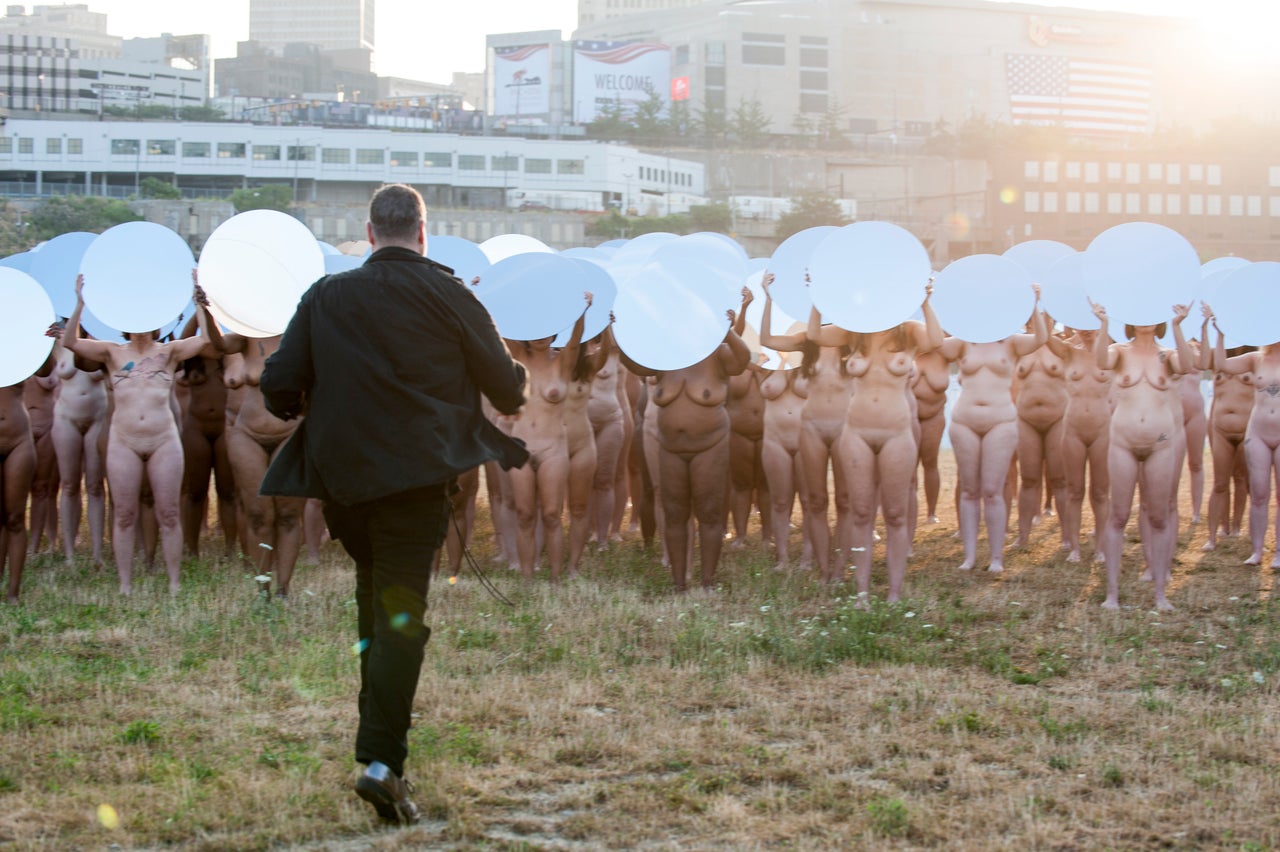 In May, Tunick called out for volunteers to participate in his vision, to interrupt business as usual at the RNC with a flood of nude bodies. The only requirement: be a woman ― whether Democrat, Republican, or any other political platform. Tunick hoped the work would serve as an act of peaceful protest, combatting the hateful rhetoric Donald Trump and his followers have directed at women, through the simple power of collective creation.
The message resonated. Over 1,800 women signed up to participate. Each participant submitted a statement explaining their reason for getting involved. One wanted a way to remember her body during pregnancy, another hoped the experience would help her heal after she was sexually assaulted. Some wanted to accept and celebrate their aging bodies, others to leave a positive impact on their daughters.
Many hoped to stick it to the RNC. The women came together outside Cleveland's Quicken Loans Arena the day before the convention was scheduled to start.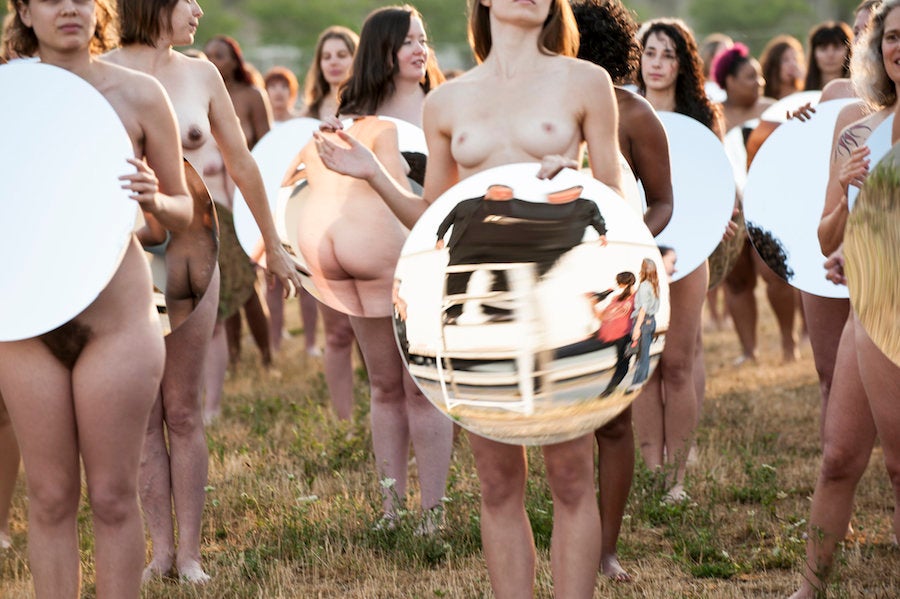 Cleveland-based participant Jennifer Dienes traditionally votes Republican, but was disgusted with the bigotry and hostility Trump ushered into the party's ethos. She originally supported Rand Paul, but now is leaning Libertarian. "I don't support the Republican party with Trump at the forefront," she explained to The Huffington Post.
Dienes had never participated in a nude photo shoot before, or anything similar. "There were a few people trying to scare me out of it," she said. "A lot of people were saying, 'My mom is going to kill me!' But it was presented in a classy, peaceful way. Sometimes you just have to stand up for what's right. I'm proud of what I did."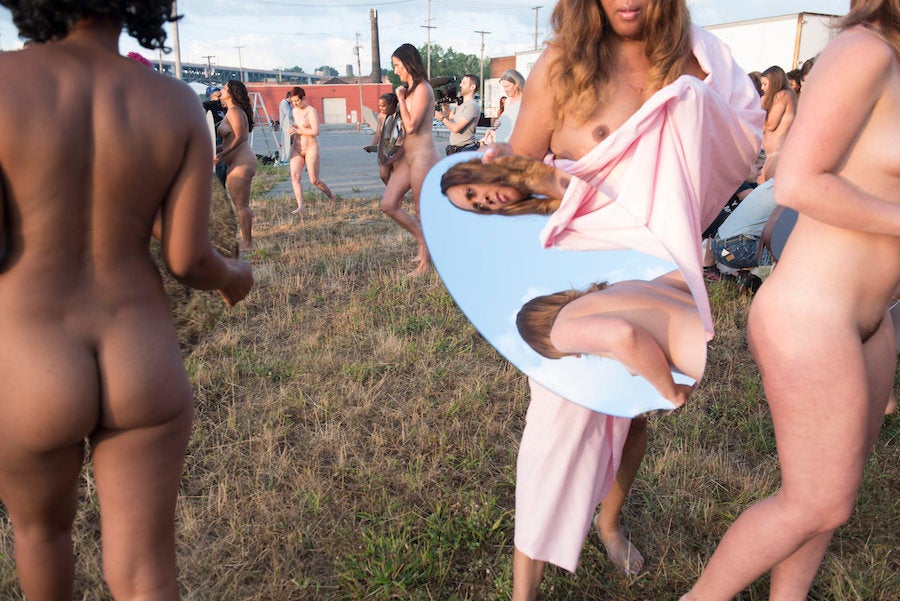 During the shoot, the diverse, undressed subjects all held a large, round mirror above their heads. Reflecting the earth and sun and sky, as well as the fleshy forms of the manifold women around them, the mirrors spoke to the communal power of womanhood, a force almost supernatural in its strength. As Tunick explained in a statement: "The mirrors communicate that we are a reflection of ourselves, each other, and of, the world that surrounds us. The woman becomes the future and the future becomes the woman."
Ohio resident Deanna Bergdorf published a Facebook note processing the experience. She described her nerves while heading to the conference site, and her anger when addressing what's at stake in the upcoming election. "I fought to hold in my tears as [Tunick] explained that we were gathered together to make a statement against the rhetoric of hatred that's being spewed out from the Republican party; against the misogynistic, xenophobic, racist, anti-LGBTQ, ableist platform that has defined hating others as an acceptable American lifestyle."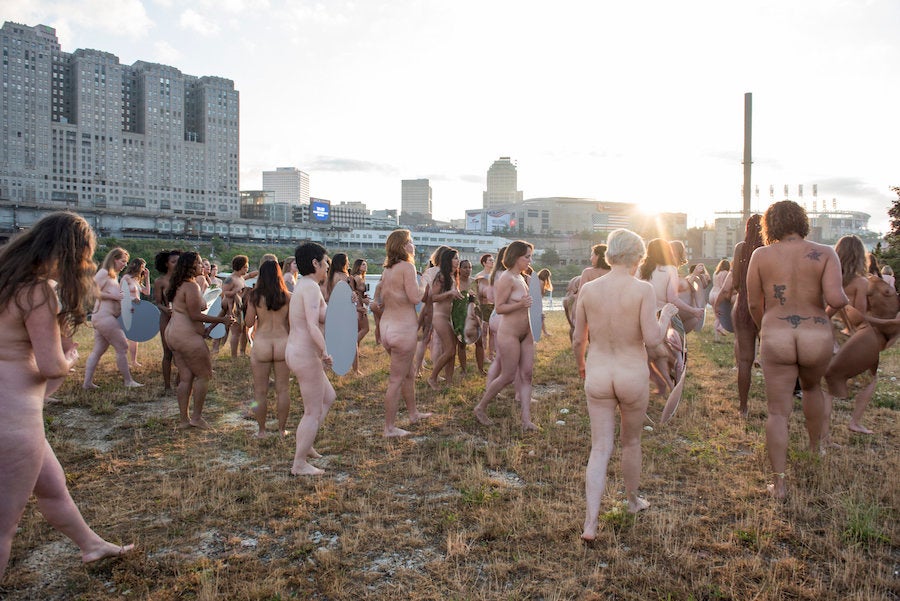 Bergdorf's anxiety diminished as the crowd disrobed, and distinctions between bodies began to seem barely distinguishable and fully insignificant. "I was struck by the sameness of all the different bodies," she expressed. "All kinds of shapes and sizes were present. We were old and young; we were mahogany and golden, pale and bronze and freckled. Some of us were sleek and lean and 'unblemished' by pregnancy and childbirth and years of breastfeeding. Others held decades' worth of stories in their wrinkles and creases and folds.
"But, the most interesting effect of this collection of difference was (to me) its overwhelming sameness. I had to look closely to even notice who was fit and who was 'fluffy' because that kind of detail, or maybe categorization, became little more than background noise."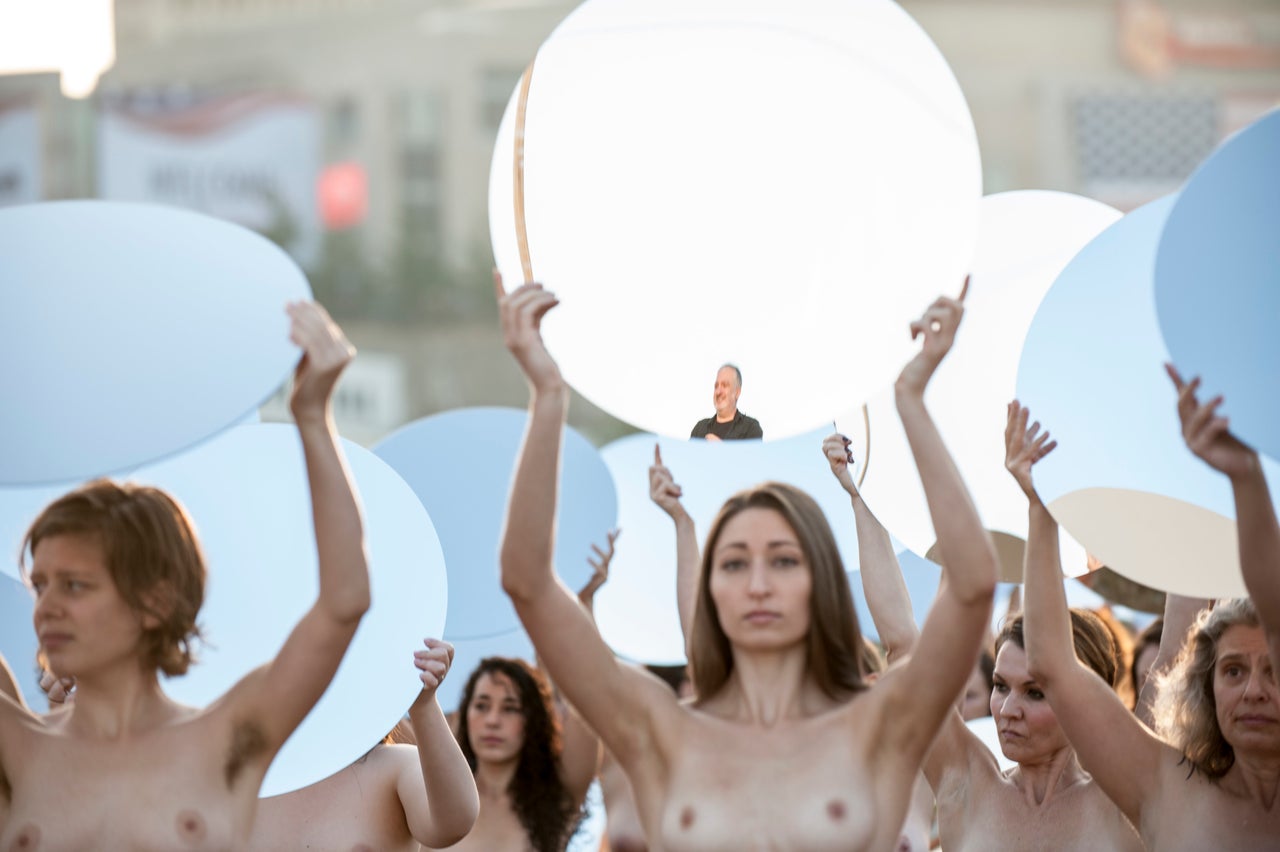 In a statement, Tunick dubbed women's bodies one of the most controversial subjects in the upcoming presidential race. With "Everything She Says And Means," women joined together to show just how non-controversial a woman's naked body is. The project rejects the sexualization, objectification and prohibition of the woman's nude figure. (Public nudity is, by the way, illegal by way of indecent exposure in the state of Ohio.) Instead, Tunick's images present the nude body as something natural, empowering, courageous and collaborative.
"Holding up the mirrors with the other undressed women, it was really special," Dienes said. "Seeing all the light reflected on all the bodies and faces. Everyone was so happy. We were proud."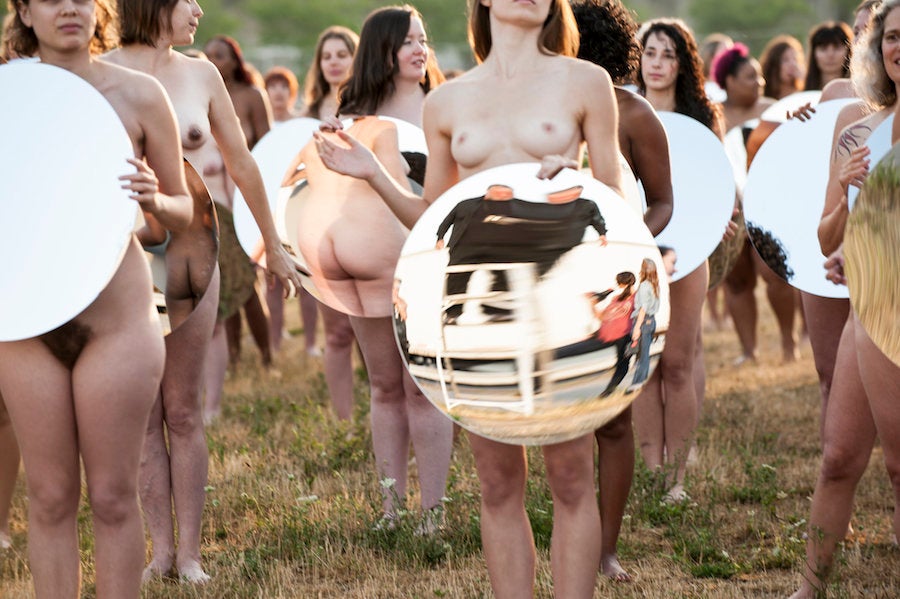 Photo credit: Lindsey Byrnes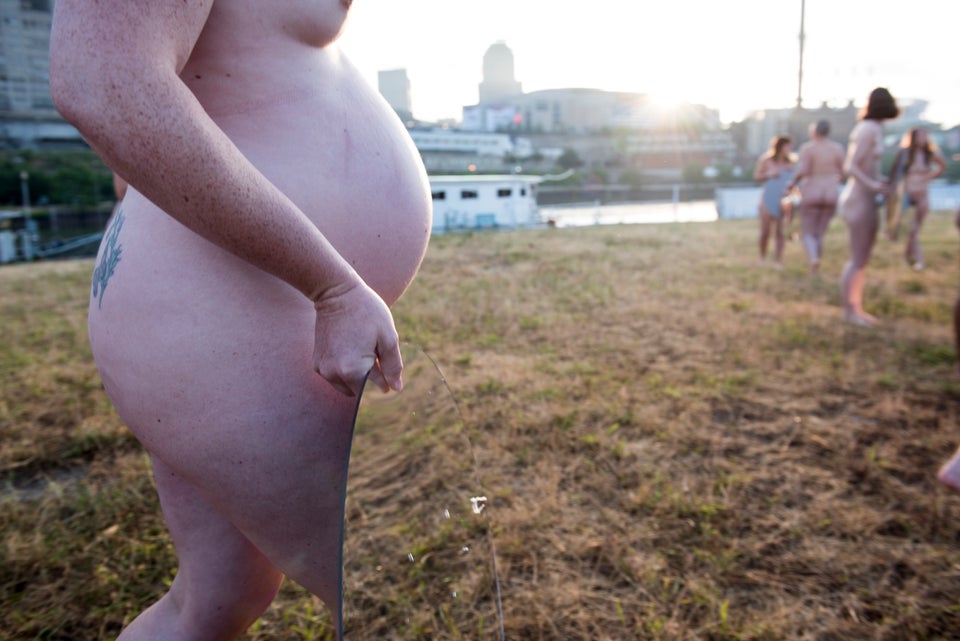 Photo credit: Lindsey Byrnes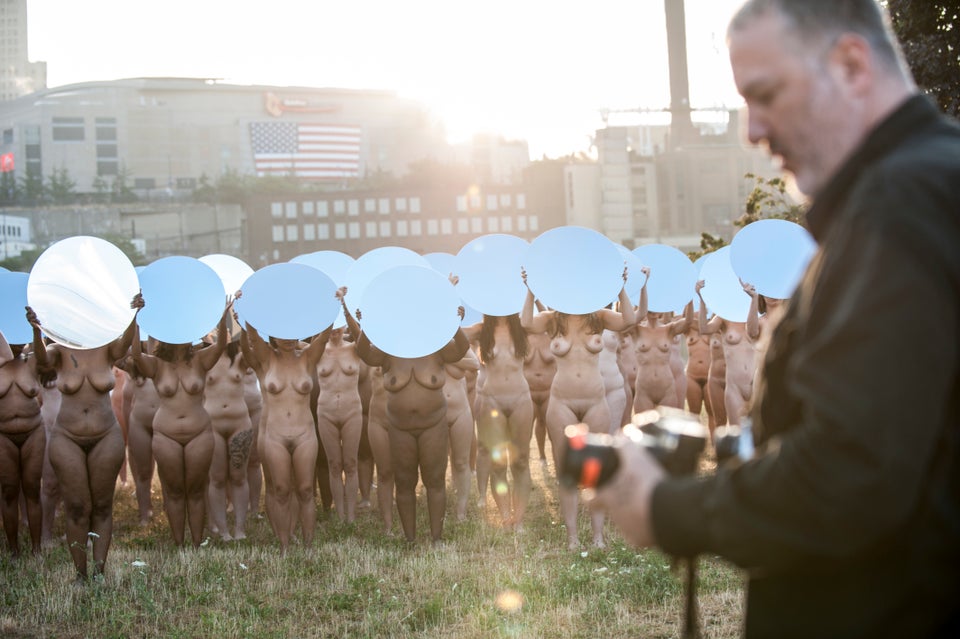 Photo credit: Lindsey Byrnes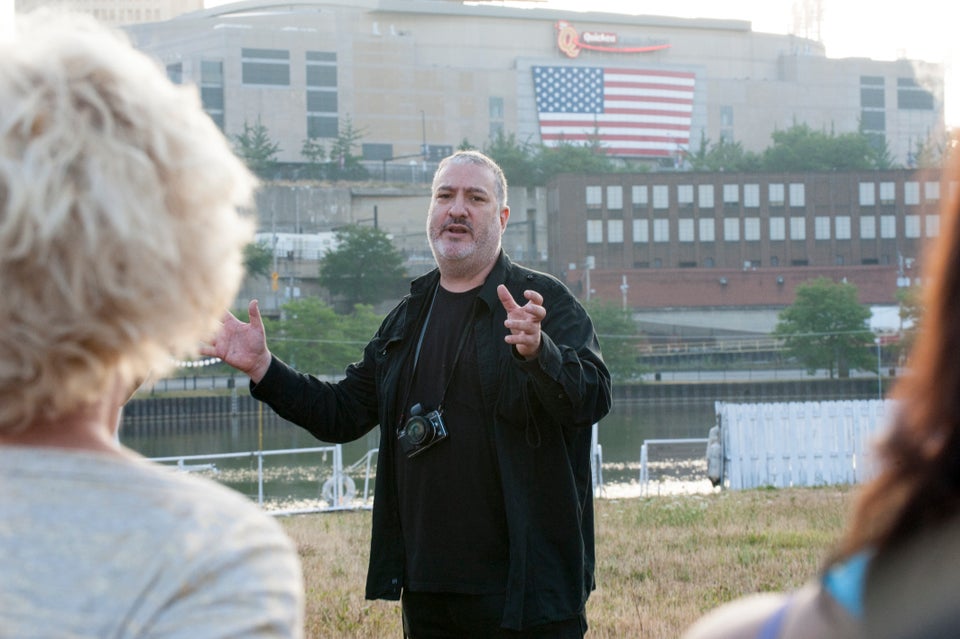 Photo credit: Lindsey Byrnes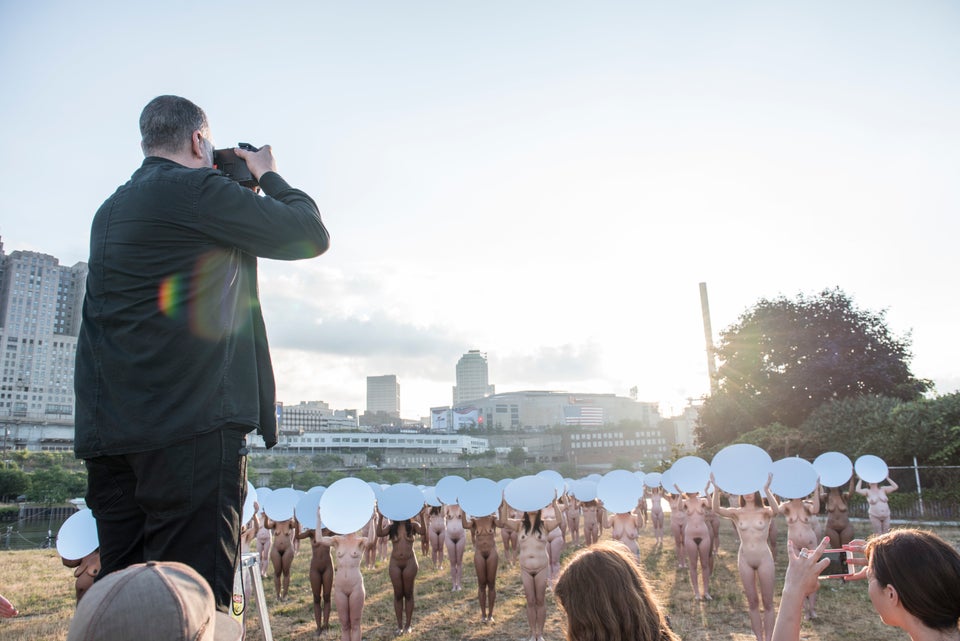 Photo credit: Lindsey Byrnes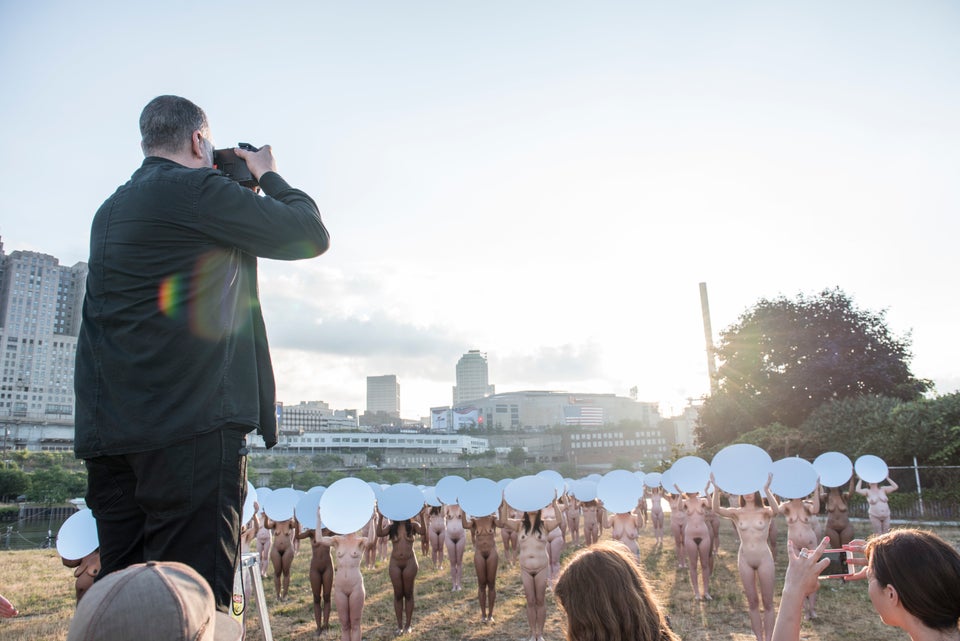 Photo credit: Lindsey Byrnes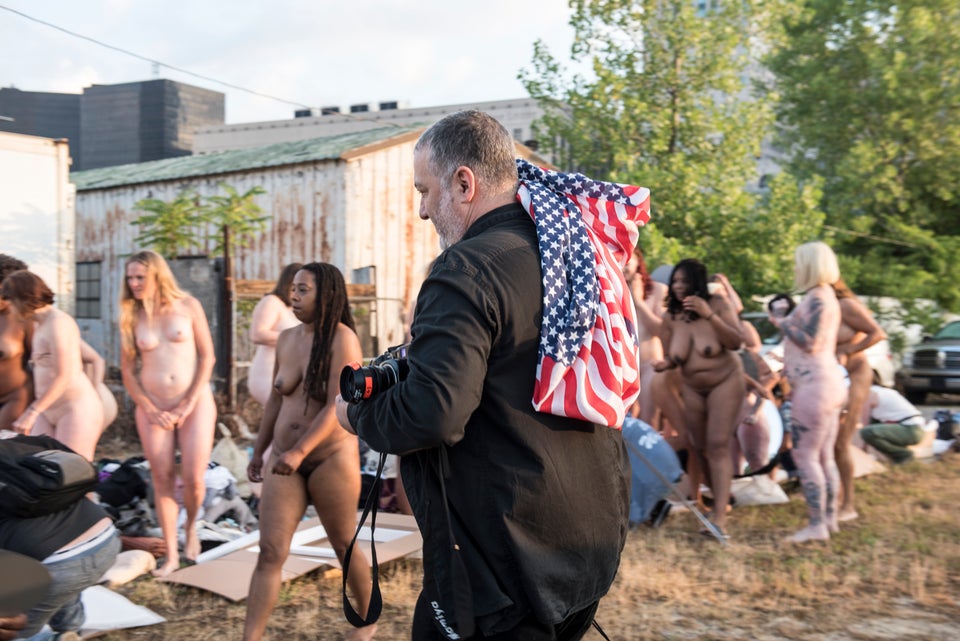 Photo credit: Lindsey Byrnes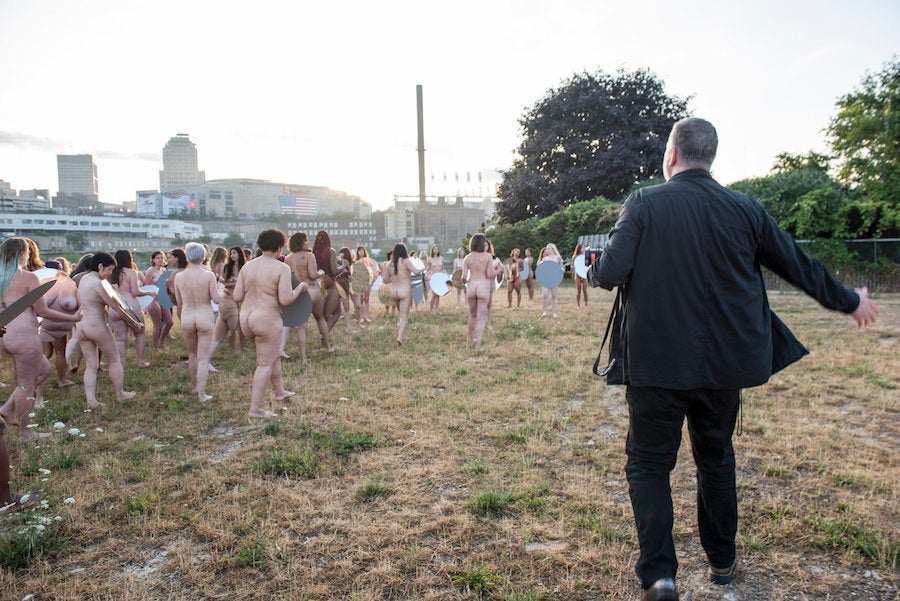 Photo credit: Lindsey Byrnes
Related
Before You Go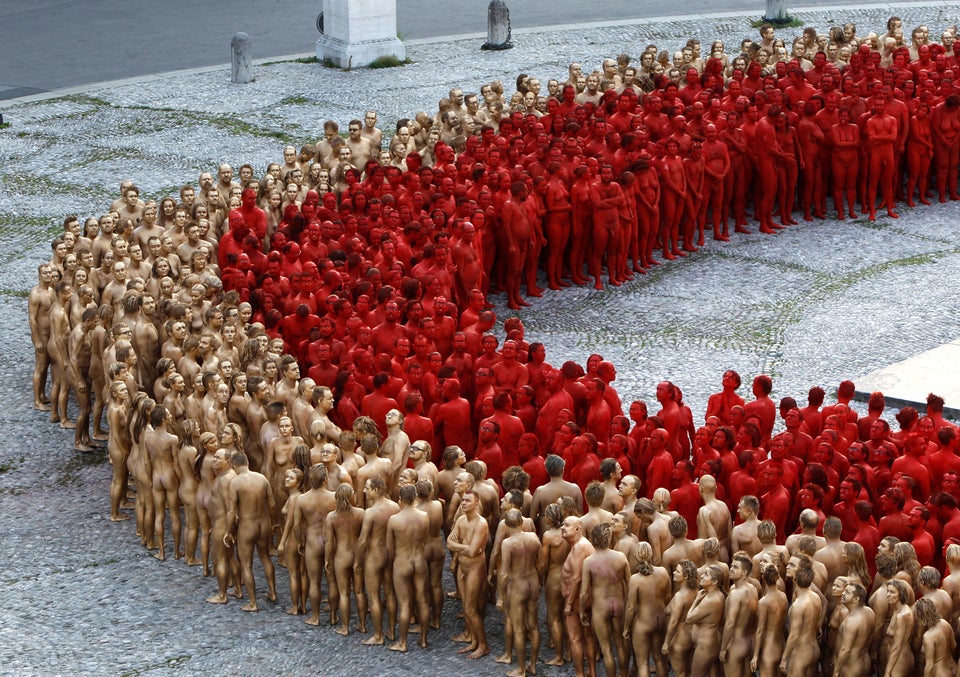 Spencer Tunick
Popular in the Community