After her husband was arrested in late 2013 for being an undocumented immigrant and locked up for five months in Pennsylvania's York County Prison, Pilar Molina decided it was time to go to Mass. Every Tuesday morning, Molina, a Mexican-American mother of two, would arrive at St. Patrick's Catholic Church in Norristown, Pennsylvania, and pray for her husband's safe return to their home outside Philadelphia.
Eventually, her husband, Israel, was released after an immigration judge ruled in his favor -- an outcome that Molina, 30, calls "a miracle."
"I made a promise to myself that whatever happened, I would keep going to church," she said. "We can't keep separating families -- mine or anyone else's."
Now Molina, who runs a small Mexican grocery store and tortilleria in Norristown with her husband, wants to take her case to Pope Francis himself. On Sept. 23, the pope will meet with President Barack Obama as part of his six-day tour of Washington D.C., Philadelphia and New York. Molina is one of 100 immigrant women who plan to march nearly 100 miles for a prayer vigil outside the White House ahead of the pope's visit. The weeklong march will begin Sept. 15 at the detention center where Israel was held, and will progress through Baltimore before arriving in Washington.
"Everyone told me my husband was going to be deported, but one of the few things that kept me going was my faith," said Molina, who came to the U.S. from Acapulco, Mexico, at age 7. She's currently in the country under the Deferred Action for Childhood Arrivals program, and is a member of Juntos, a Philadelphia nonprofit that focuses on workers' and immigrants' rights. "Maybe Pope Francis will hear our call."
Immigration is just one of several issues that activists and church members alike hope the pope will address during his U.S. trip. Gay Catholics have petitioned the pope to talk about LGBT issues, and he's also expected to address climate change, economic inequality and the role of the family. Francis has set a packed itinerary that includes visits to major churches and a seminary, an interfaith gathering at New York's September 11 Memorial & Museum, an outdoor Mass in Philadelphia and addresses to the United Nations and a joint session of Congress.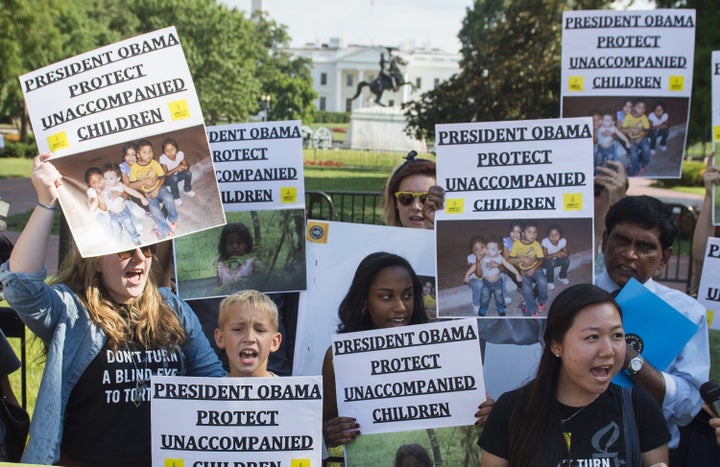 The pope has spoken frequently and with compassion about the struggles of immigrants, and he's expected to address the topic again while in the U.S. Church officials have said the pope, who is from Argentina, will also speak in Spanish at many of his appearances. Spanish is the second most commonly spoken language in the U.S., and the first language of many of the nation's immigrants.
"The Bible says that God has no borders," said Juana Flores, a 54-year-old Mexican-American woman and former Catholic nun who is flying from San Francisco to join the march. "We want him to say there should be an end to laws and policies separating families via arrests and deportations. We want him to talk about reform without restriction that lets people who are just trying to survive be here."
We Belong Together, a group whose backers include the National Domestic Workers Alliance and the National Asian Pacific American Women's Forum, is organizing the march and vigil, along with the #Not1More campaign and PICO, a national network of faith-based community activists. We Belong Together was formed in 2010 after the passage of Arizona's controversial SB1070 law, and the group has staged demonstrations around the country and held a 48-hour fast on the National Mall. Many of the women who will march to the White House are now or have been employed as domestic workers, including house cleaners.
"When I came to this country [in 1990], I came as a mom with two kids without papers, at a time when there were many raids happening in San Francisco. It was such a feeling of fear and powerlessness. Now as someone who has documents, I still live with the trauma of that time," said Flores, a co-director of Mujeres Unidas y Activas, a grass-roots organization in San Francisco for Latina immigrants.
"We really hope we can inspire the pope," Flores went on. "We know the strength and power he has, and we also know how grave the situation is for many immigrants here in the U.S."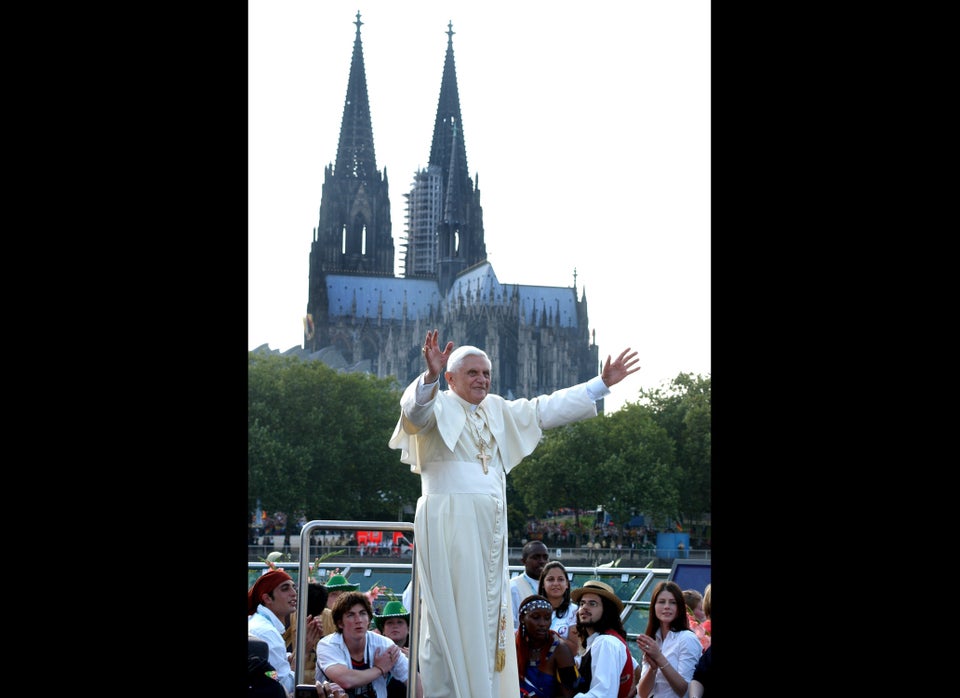 Papal Visits
Related
Popular in the Community