Martha Wallbank just created a new title for wedding parties: Centenarian of Honor.
The 100-year-old grandmother recently appeared in her granddaughter's Cumbria, U.K., wedding as a bridesmaid -- and a spry, spirited one at that.
When engaged couple Vita Cresswell and Gary Whineray told Wallbank they wanted to have their wedding on her 100th birthday as a way of honoring her, the eager grandmother immediately shot back, "I'm the bridesmaid, aren't I?"
As Cresswell told Metro UK, "We just thought why not and went along with it."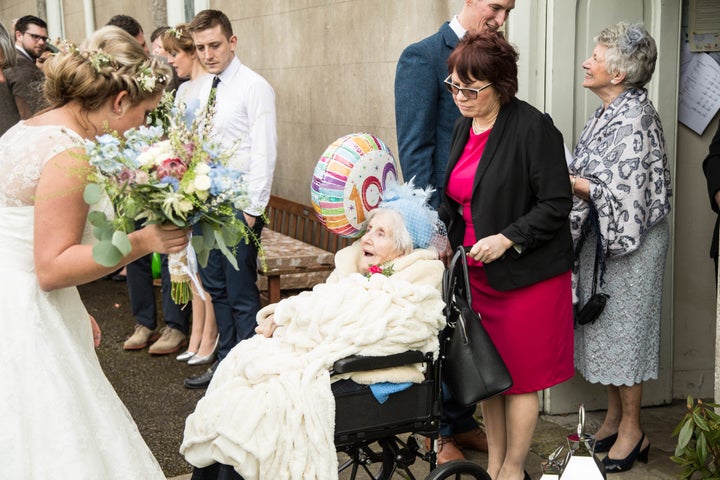 And Cresswell, ever the classy bride, was more than happy to share the spotlight.
During the ceremony, Cresswell told Metro UK, "The vicar said it was someone else's special day, and her hand shot up."
The congregation then sang "Happy Birthday" to the excited birthday girl, who "just sat and waved throughout the ceremony, smiling and singing," Cresswell said.
Numerous studies have shown that strong relationships between grandparents and grandchildren benefit grandparents' cognition and happiness. The bond between this blushing bride and her eager Centenarian of Honor seems to be undeniable proof.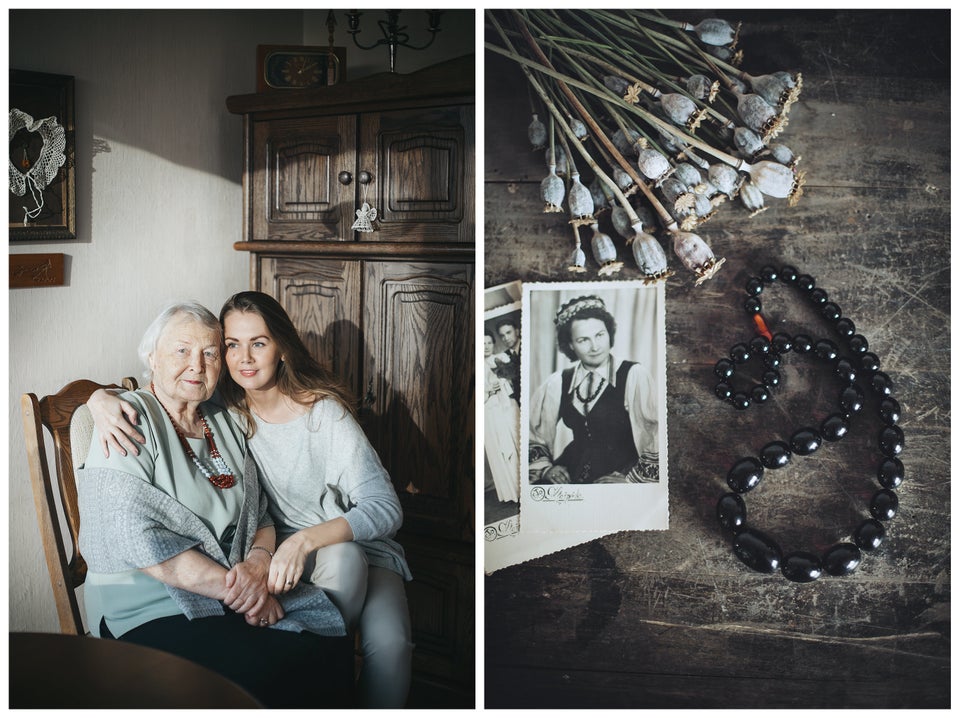 Beautiful Bond Between Grandmothers And Granddaughters