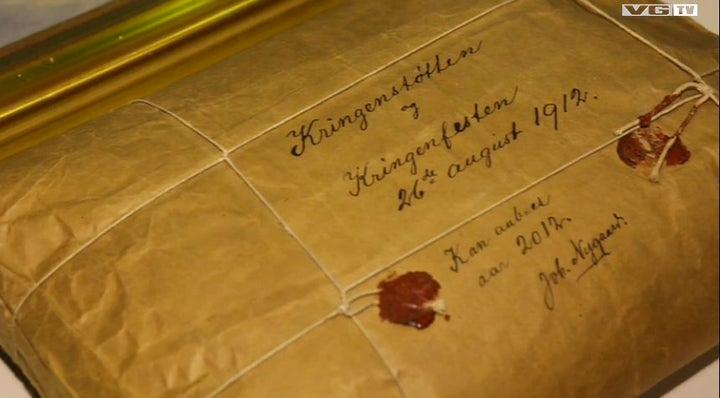 Stocks in oil? Historical documents? A small treasure? Speculation over what might be inside a 100-year-old package that's set to be unsealed this Friday in a small town in Norway abounds, according to Verdens Gang, a Norwegian newspaper.
Verdens Gang explains that the package has been kept in a museum in Gudbrandsdal and dates all the way back to August 26th, 1912. It carries a note from a man named Johan Nygard, specifying that it is not to be opened until 2012.
There are few clues about what the package might contain. What is known is that Nygard was involved in local politics and that he reportedly walked up to the mayor and handed him the package telling him that its contents would "benefit and delight future generations," according to a video that was posted the Verdens Gang website.
The idea of leaving something of meaning behind for future generations is romantic in theory, but some time capsule-like projects have proved to be a mixed bag in terms of their significance and their ability to withstand the test of time.
A school in Michigan found a time capsule during renovations, but it included only handwritten lists with the names of faculty and students from the time it was buried, MLive.com reports.
In 1907, a group of men hid 24 records in a storage room of the Paris Opera, but they were wrapped in asbestos covered cloth so those uncovering it had to wear protective gear, according to the New York Times.
And in 2007, a concrete vault in Tulsa, Okla., which was locked half a century earlier revealed a 1957 Plymouth Belvedere. The car was unfortunately so thoroughly covered in rust, you could barely tell what color it once was.
This Friday, August 24th, residents of the town will finally find out what's inside. VGTV.no will be live broadcasting the opening of the Norway package on Friday at noon EST.
CORRECTION: In an earlier version of this article, the timing for the opening of a locked concrete vault in Tulsa, Okla., was mislabeled. It was locked half a century earlier, not half a decade.
Before You Go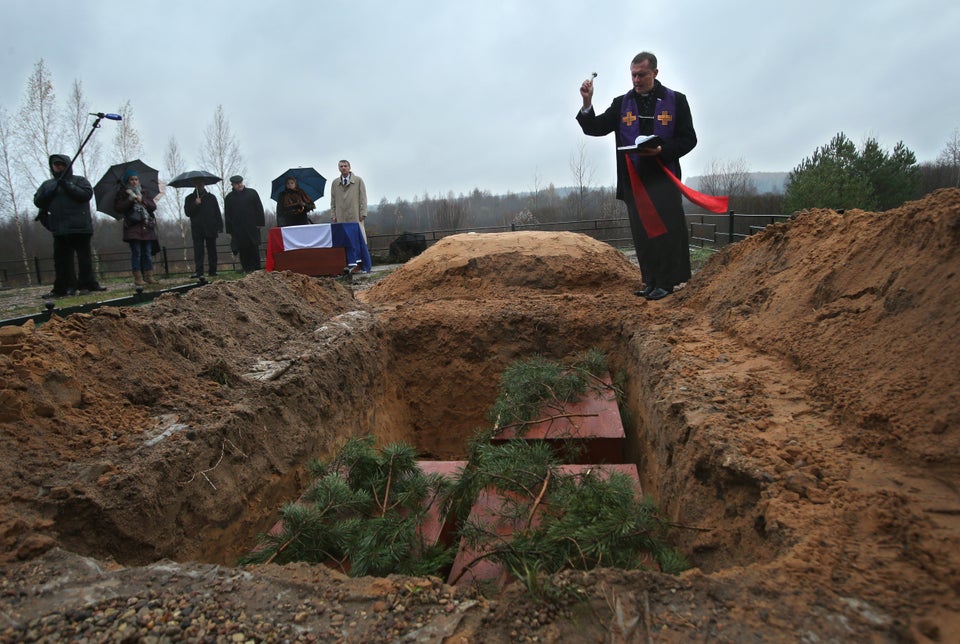 Unearthed
Popular in the Community