Who says you can't rock a flower crown and a brightly colored tutu at 100?
To celebrate Brazilian twins Maria Pignaton Pontin and Paulina Pignaton Pandolfi's upcoming 100th birthday, photographer Camila Lima treated the pair to a photo shoot that's just too sweet for words: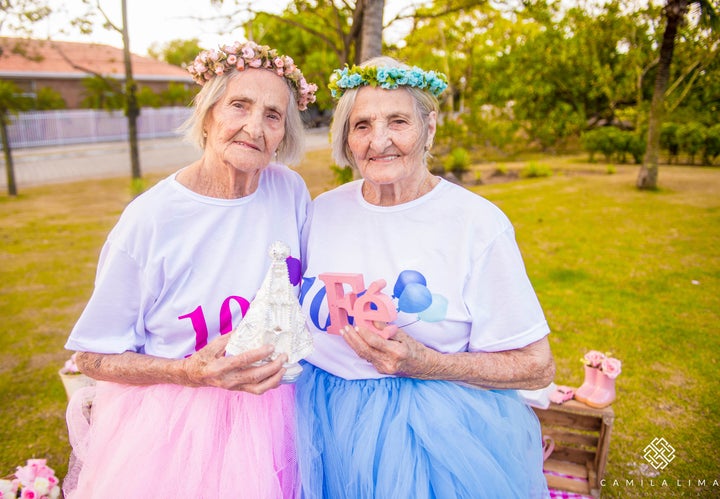 The twins dazzled in oversized tulled skirts: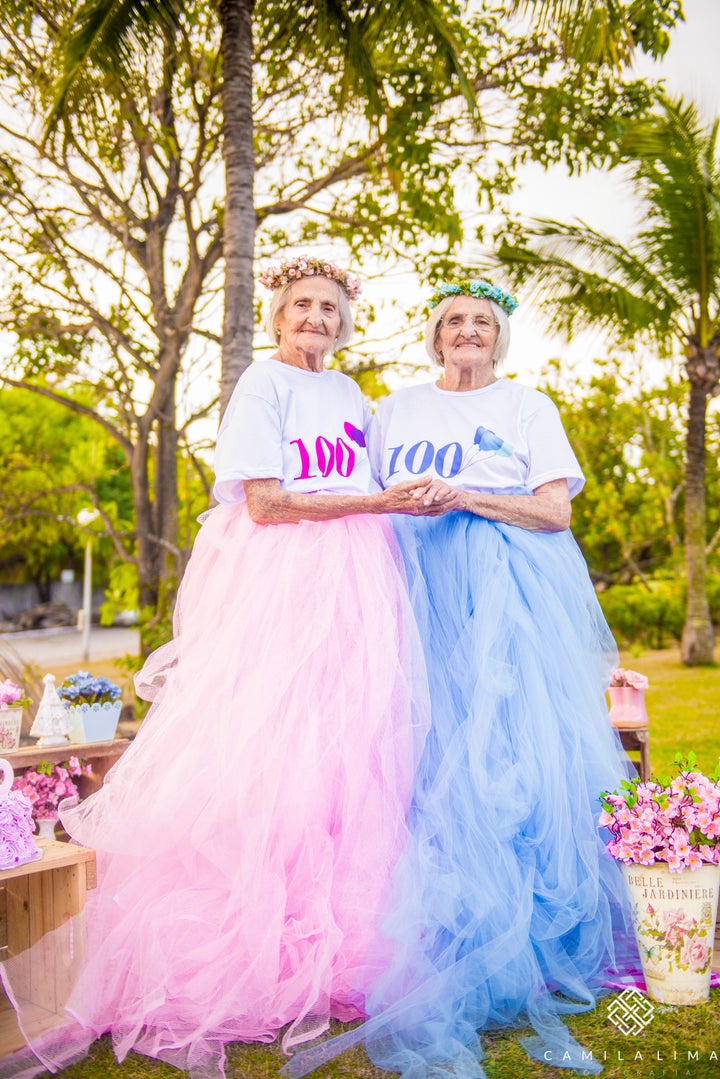 And looked as cool as they come in an old-school pink VW Beetle: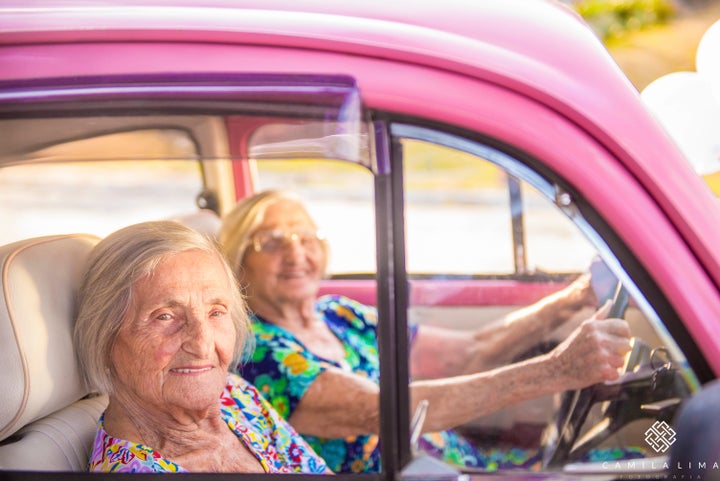 Lima offered the ladies a free photo shoot after seeing a segment on a local news station about their upcoming birthday on May 24.
"I had never met anyone who was 100 years old, let alone twins," Lima told HuffPost in an interview translated from Portuguese. "I thought, this has to be recorded for eternity, so I contacted the family and offered to take photos."
The fun-filled pics were taken in the city of Vitória, Brazil.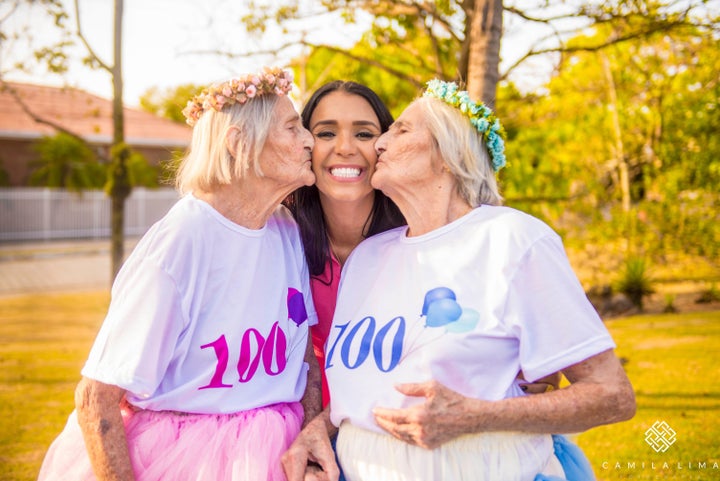 Lima told HuffPost that Paulina ― who has six children, 19 grandchildren and 16 great-grandchildren ― has overcome cancer and two heart attacks in her lifetime.
Her sister Maria has five children, 12 grandchildren and seven great-grandchildren.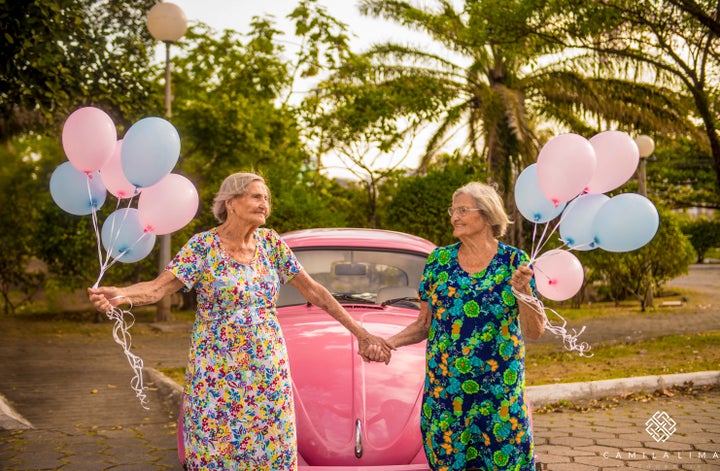 The ladies were naturals in front of the camera and even snapped some pics themselves.
"They were excited to put on beautiful dresses and get the hair done," Lima told HuffPost. "They did everything I asked and did not complain of being tired!"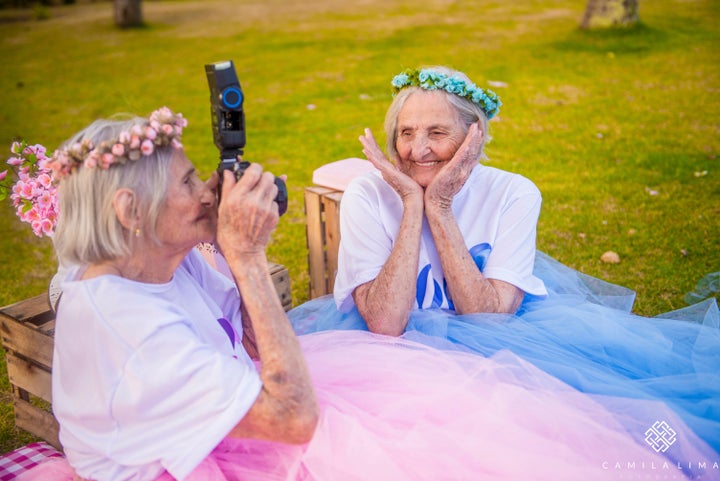 See more scenes from the vibrant photo shoot below and head to Lima's Facebook page for more pics from the birthday celebration.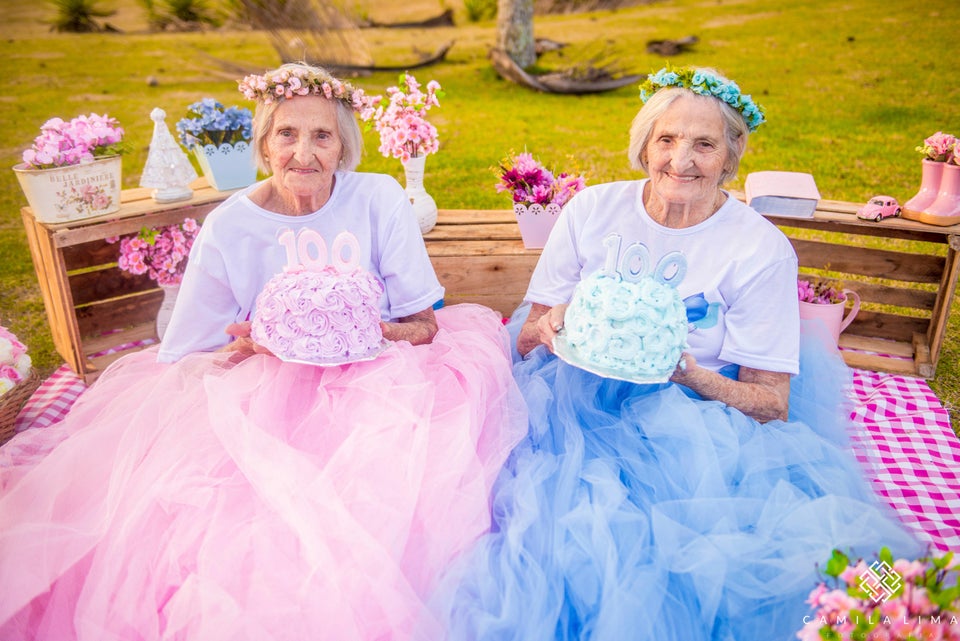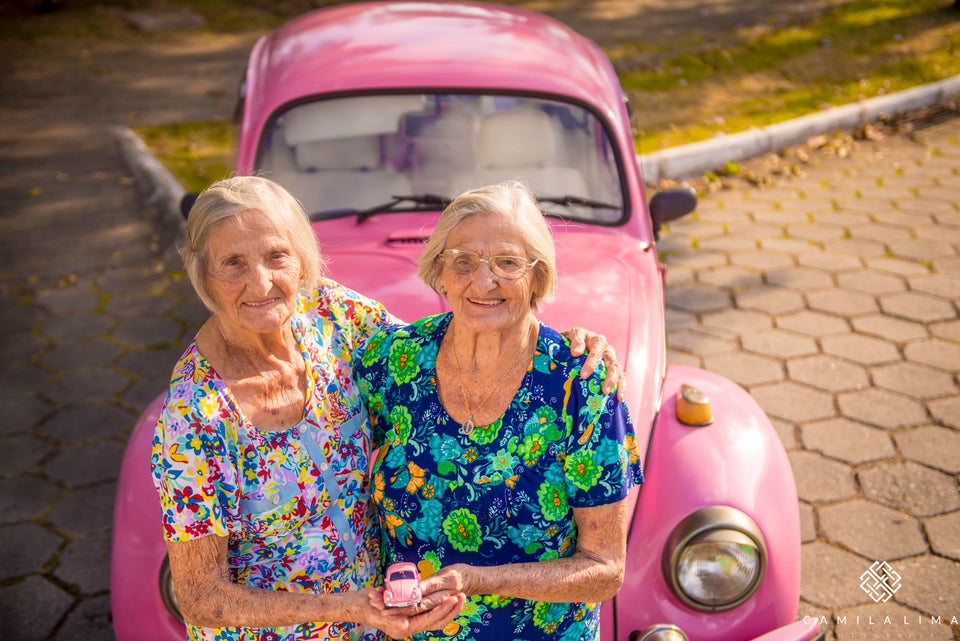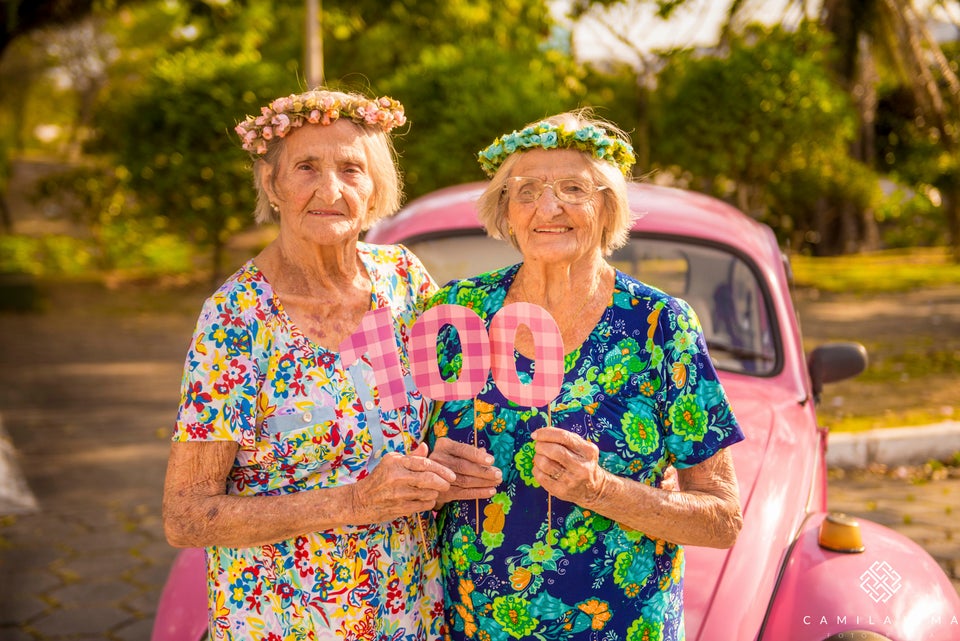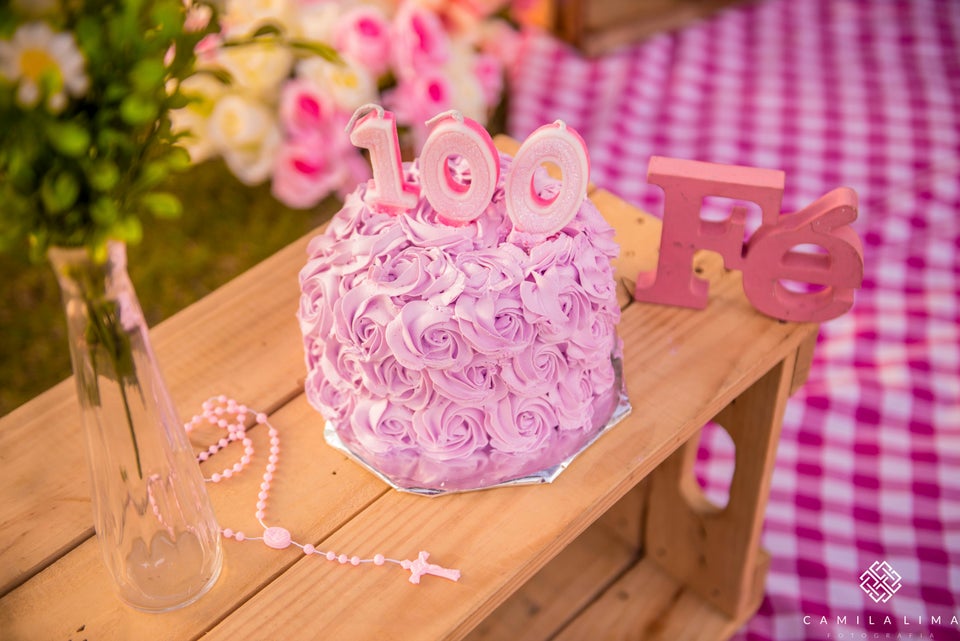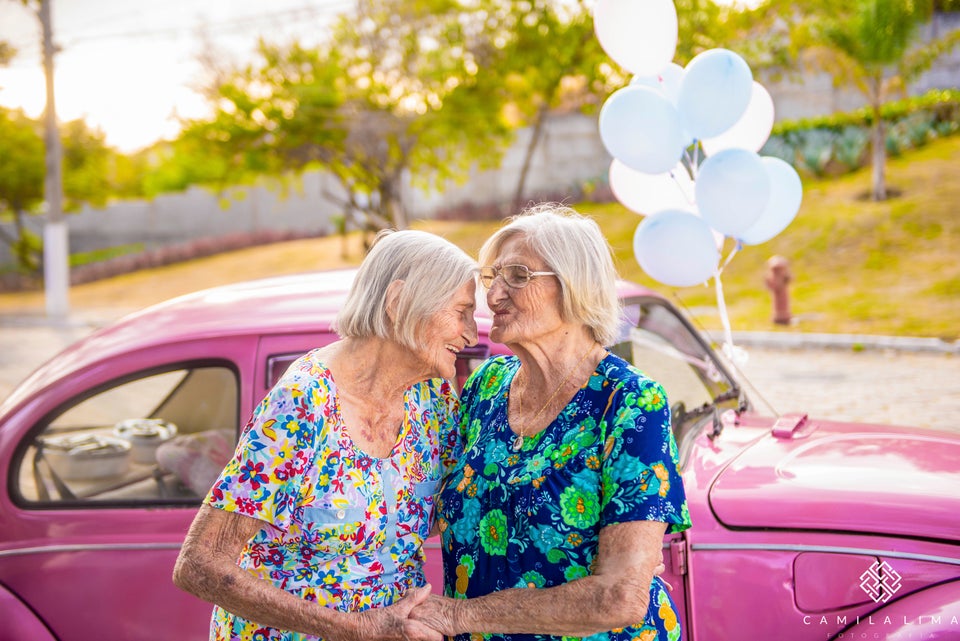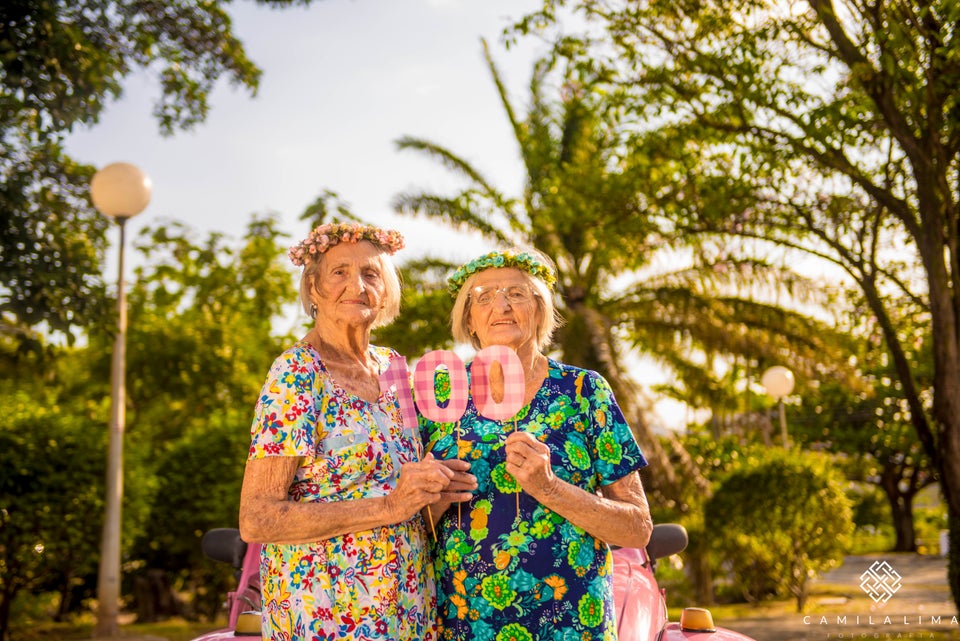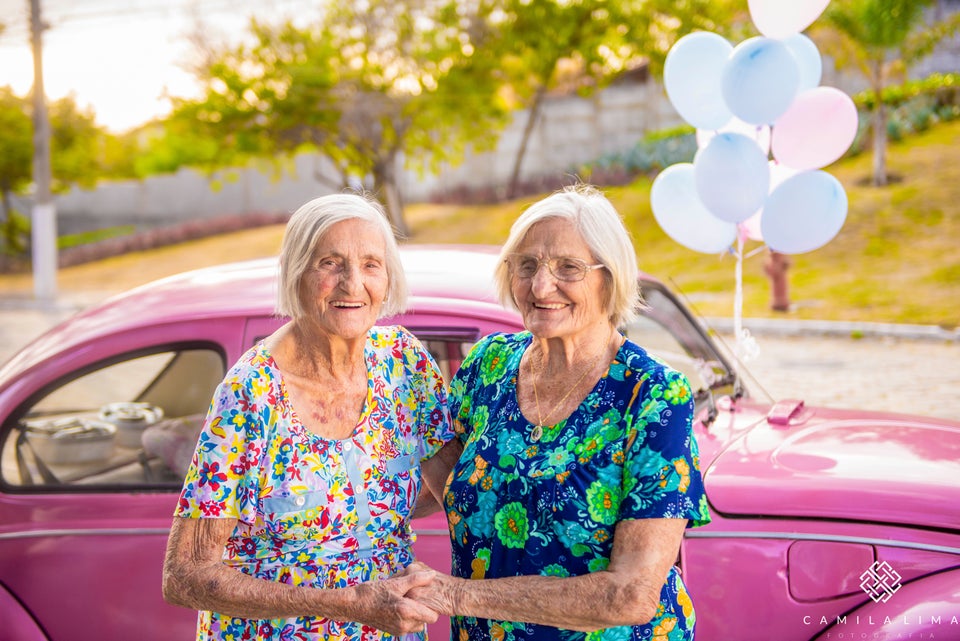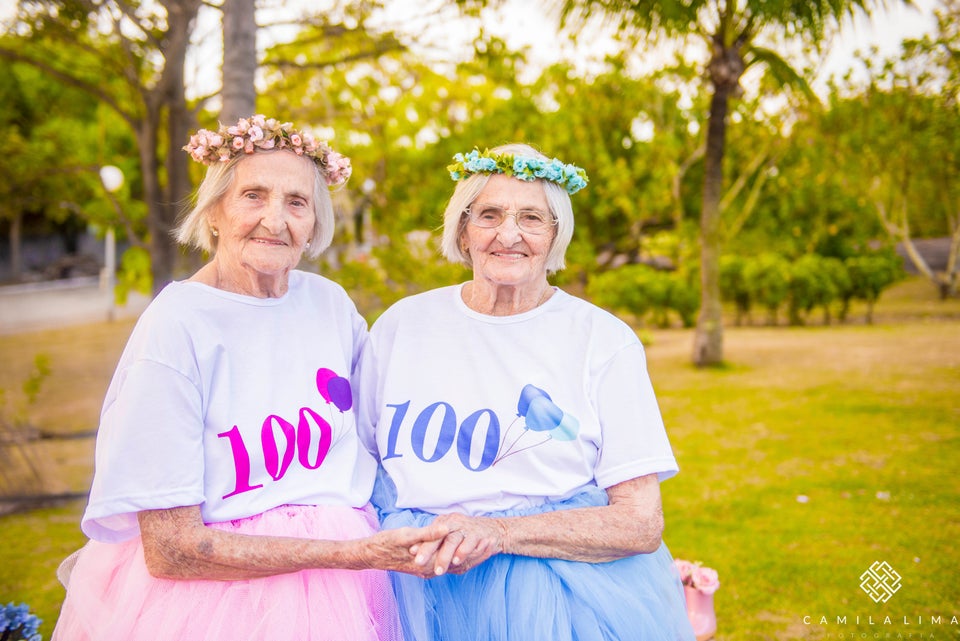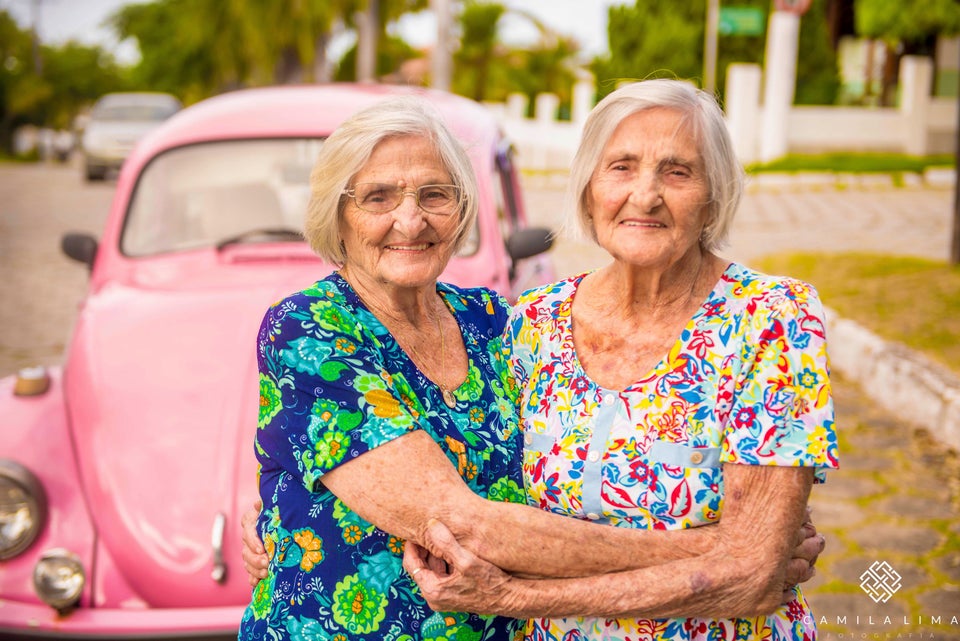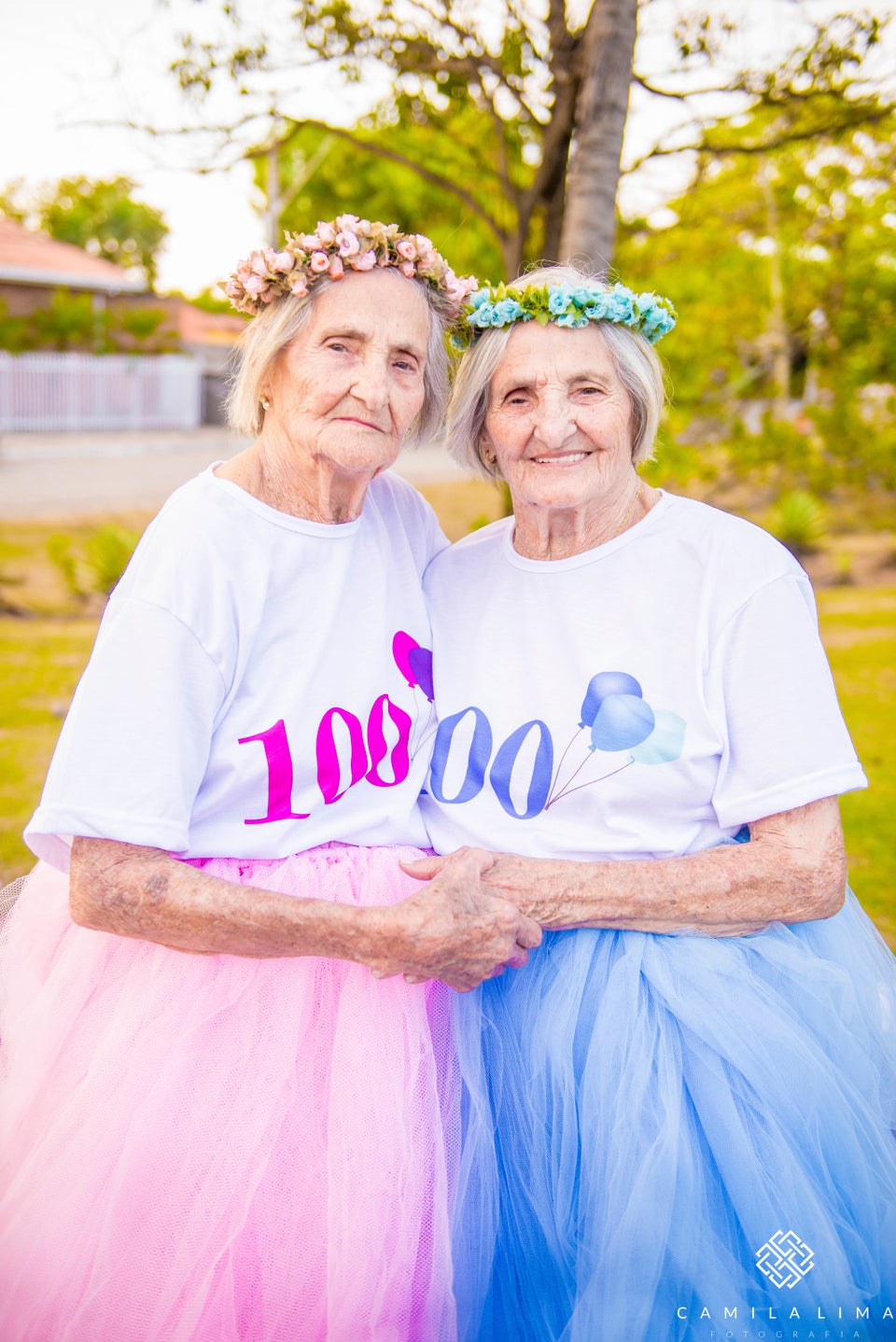 Before You Go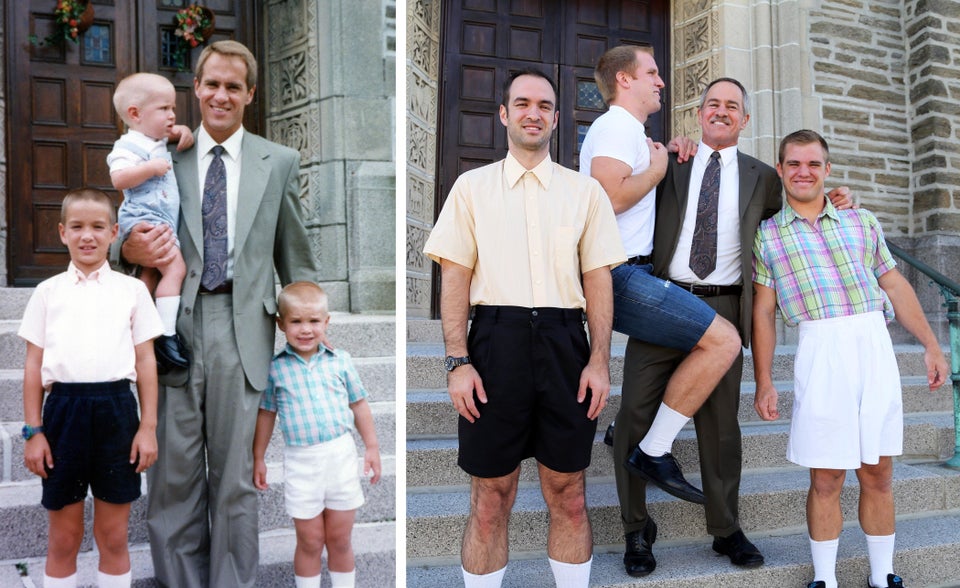 Siblings Who Recreated Their Childhood Photos