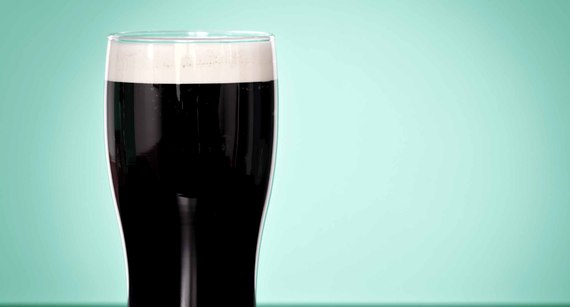 What does it take to survive for a century? Some credit beef stew; others, faith. For Gladys Fielden, it's a pint of stout.
"I have a Guinness at 10:30 every morning with a bag of salt and vinegar crisps and it's what has kept me going all these years," Fielden, who recently turned 100, told the Express. She tops the glass with a bit of lemonade.
The great grandmother began drinking the dry stout when she was pregnant with her daughter, reportedly enticed by its nutritional benefits. (Note: While delicious and lower in calories than you think, Guinness is still no superfood.) A baker for most her life, Fielden says the drink allowed her to continue molding mince pies until the age of 90.
In celebration of her birthday, the centenarian received a congratulatory note from Queen Elizabeth and had a tea party with her family where she had to be told to stop eating so much cake.
Well done, Gladys. Well done.