In this mesmerizing video, an Ohio woman named Casey Lubin gets inked with 11 (totally permanent) tattoos over the course of one week.
According to The Independent, Lubin only had two small tattoos before volunteering to be part of the tattoo project. At first, Lubin admits she thought the idea sounded "crazy," but said she eventually came around to it.
"I thought it was a really amazing opportunity," Lubin said in the clip, created by Cut Video. "To have history be on my body."
The video of Lubin's tattoo transformation has been viewed more than 1.2 million times to date. Watch it above.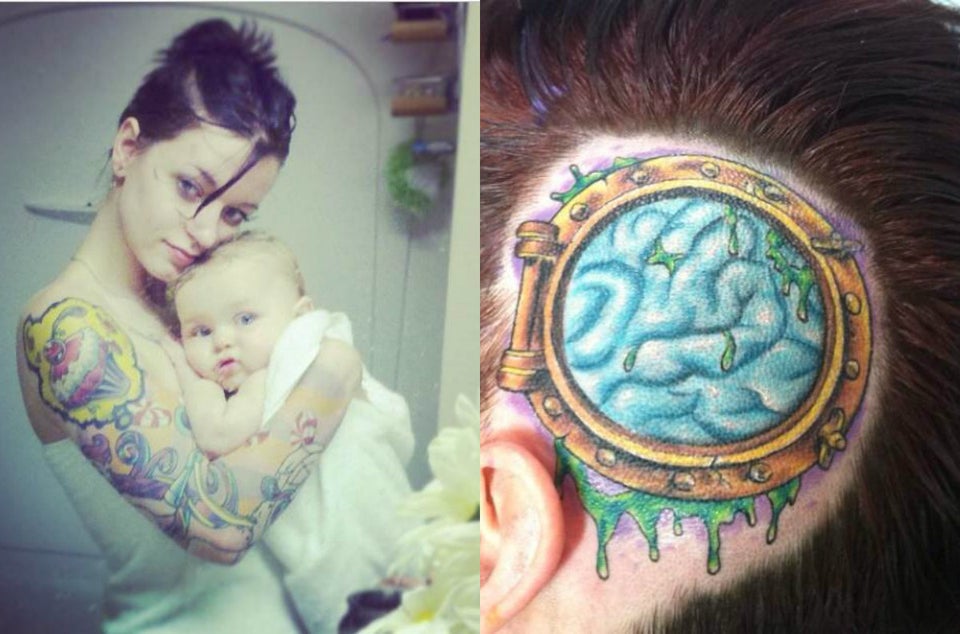 Women's Tattoos -- And The Meaning Behind Each