The explorers of the heroic age, Scott, Amundsen, Shackelton and many others, left a great legacy of contributions to science, devotion to duty and simple survival, one that is both staggering to the imagination and difficult to appreciate in today's world of high-tech fabrics and global information systems. It's always exciting to read their stories and think about their experiences when we visit the places where these adventures played out.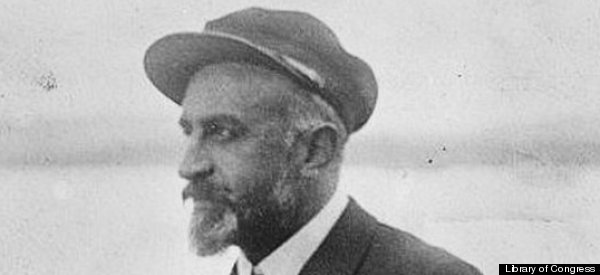 French Polar Explorer Jean-Baptiste Charcot.
In particular, I am a big fan of the French polar explorer, Jean-Baptiste Charcot. Sailing first in the Français and then in the Por Qua Pas? (the Why Not?), he overwintered at Booth Island in 1904 and then at Petermann Island in 1909, both places frequently visited by our ships today. His expeditions are now justly famous for their attention to the creature comforts of the men, for their successful exploration of then-unknown parts of the Antarctic Peninsula and for their pioneering investigations of the marine biology of the region.
One hundred years after Charcot was there, Petermann Island was the site for the Oceanites field camp, from 2003 until 2009. Oceanites, named for the Wilson's Storm Petrel, is a non-profit research foundation, which has been studying changes in penguin populations around the Peninsula for more than 20 years. Their partnership with Lindblad Expeditions and National Geographic allowed them to supply and staff the camp on Petermann and has also helped them reach many other penguin colonies that would otherwise be inaccessible.
Each time the National Geographic Endeavour has visited Petermann Island we have taken the opportunity to do a little exploring of our own, diving off the rocky shores of the island, filming marine life with our video cameras and using our ROV to investigate the greater depths of the adjacent Penola Strait. Over the course of many visits, between 2001 and 2011, we collected quite a bit of footage and recorded many fascinating and beautiful species of seastars, mollusks, anemones and, of course, penguins, living near Petermann Island in the early 21 Century.
Recently, one of the Oceanites biologists, Heather Lynch, was able to gain access to Charcot's journals. In these, the Frenchman recorded his observations of the marine life around Petermann, one hundred years before our visits. Heather suggested to us that we could help to make a valuable comparison of Charcot's records with those we had taken more recently. The Antarctic Peninsula region is one of the most rapidly warming parts of the globe and much of Oceanites' research involves studying the effects of these changes on penguin populations. The opportunity to see how marine communities had changed over a full century could be a very helpful addition to this work.
My colleague Lisa Trotter and I combed through hundreds of shots in our video archive, creating a database of our observations that Heather will use to compare with Charcot's records. The study is not yet complete, but we are eagerly awaiting the results. How has the marine biology of the Antarctic Peninsula changed in the past century? Can understanding these changes help us to ensure the future of this beautiful region?
We have always enjoyed working with the Oceanites biologists who have accompanied our expeditions, and we're very excited to have this opportunity, working from the comfort of our modern expedition ships, to add to the body of scientific knowledge begun by heroic men like Charcot.
Related