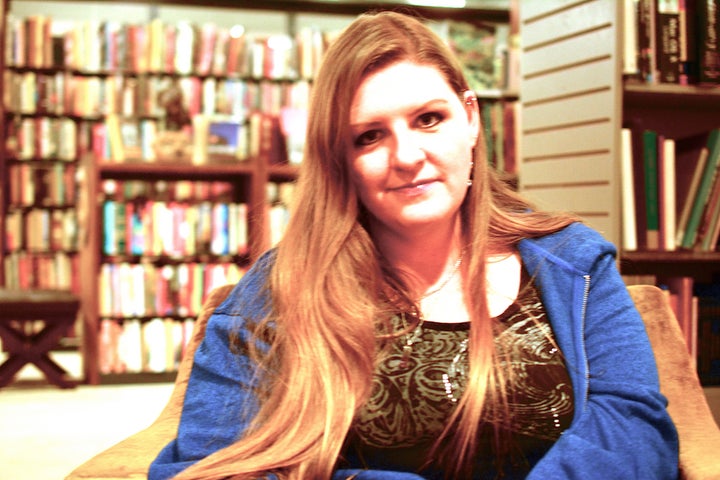 The Crisis Is Still In Effect
The Flint Water Crisis has officially lasted more than 1,000 days. 1,019 days to be exact. And, as you can imagine, the thousand mark wasn't an anniversary Flint residents were celebrating.
To them, it seems like the more time that passes, the less attention is being paid to their plight.
"When the news about Flint's water supply first broke, it was shocking." Flint mother and activist, Melissa Mays, remembers.
Back then, she recalls, the headlines prompted clicks. Now, however, the long, tedious process of getting the water fixed is less attention grabbing.
"We've been waiting more than 1,000 days for them to fix this. One thousand days and we still can't drink the water." Mays recounts.
The long wait for a solution has given Mays time to become an expert in Flint math. She captures and rattles off data like a prodigy. The first fact she drops? "The Governor spent less than two minutes talking about Flint in his speech."
The speech she's talking about was the State of the State address. During those estimated two minutes, Gov. Rick Snyder summarized, "...we have new test results and by June of 2016 this last year we provided $27 million to help with lead pipe replacements to the city of Flint. To date we've seen progress, over 600 pipes have been replaced and we look forward to working with the city on accelerating the progress of that. We are working hard on that topic."
To those listening outside of Michigan, 600 pipes may sound like a great start. Until someone like Mays spits out another fact: More than 17,000 pipes need replaced. 600 out of 17,000. That means 1,000 days in, only around 3.5% of the work is done.
A Review on How the Crisis Unfolded
Flint's water issues trace back to April 25, 2014, the day the city of Flint changed its water source from Lake Huron to the Flint River. The Flint River water wasn't treated appropriately however. As a result, it corroded area pipes and contaminated the water supply.
Since then, officials as well as residents have debated who carries the blame for the failure to treat the water. The actions of the Governor, emergency managers, mayors, Environmental Protection Agency officials, and employees from the Department of Environmental Quality have been scrutinized. So far, 13 people have been criminally charged with crimes like neglect and misconduct.
While the prosecutions are a step in the right direction, Mays says, it doesn't change the fact that residents still can't safely drink the water that comes out of their taps.
Poor Water Quality Changes Everything
Not having access to clean water might not seem like a big issue. Just drink something else, an observer might suggest. But a contaminated water supply alters residents' everyday lives far more than what's in their glass.
For starters, the water pick up stations--called points of distribution--are only open from noon until 6:00 p.m. For Mays and her husband, who both often work long days, this requires someone to use their lunch hour to drive across town and stand in line for bottled water.
"And we're lucky," she explains. "Some people don't have two cars. Some people don't even have one car. Or they're elderly, sick, pregnant, or have small children. And these are 26.5 pound cases of water they have to lug around. It's much more difficult for them."
Showering, too, is a hardship. Mays has health issues that she believes are linked to the water contaminants. Her family has had rashes, fatigue, dizziness, seizures...the heartbreaking list goes on. "It's freezing cold in Michigan this time of year and my bones literally hurt. I would love nothing more than to relax in a hot bath."
Unfortunately, beyond the rashes, Mays says even briefly using filtered shower water at home has changed her natural hair color from dark brown to brassy. Family members are also losing hair by the handful. And, she says, even the ink in her 8 year old tattoo is rising up under her skin.
Mays reports she and her husband have occasionally resorted to going to a hotel out of town just to safely use "luxuries" like bath tubs.
Then there's the damage the water has done to household appliances. Mays and others report the corrosive water has ruined dishwashers and washing machines. "One day, our garbage disposal was so corroded, it just popped and exploded. "You could see all of these orange pieces. It was gross." Mays makes a face while telling the story.
Trips to the Laundromat take about 4 hours and cost around forty dollars for her family of four. "Meanwhile, my own really nice, high efficiency washer--which cost like $700--ruins our clothes, turning them yellow and gray and making them smell no matter how much fabric softener we use."
Her own washing machine has become more of a decorative storage shelf, she says. The family stacks things on it. It's glorified storage.
Between these hardships and brushing their teeth and cooking with only bottled water, life is not the same for Mays and other residents of Flint. That's why she and her husband formed Water You Fighting 4--a grass roots activism agency that plays off the question, "What are you fighting for?"
The Flint Water Crisis? Oh Heck No. Not Over.
For Mays, what she is fighting for is a no brainer. "It's my kids." She says. And the other children and vulnerable people in Flint who may have no voice.
When asked whether the Flint Water Crisis is over, Mays' response is a sad laugh. "It's not over. It might not be a brand new story any more, but the people of Flint need the world to know that it's far from over."
You can read more of my observations from my most recent visit to Flint, along with ways to help, HERE.
Support HuffPost
The Stakes Have Never Been Higher
Related
Popular in the Community