Jia Wenqi and Jia Haixia have worked together to plant more than 10,000 trees over the past decade.
It's a remarkable feat for anyone to plant a small forest in China, but Wenqi has no arms and Haixia is blind.
A new short film from the action camera company GoPro, titled "You'll be my arms, I'll be your eyes," chronicles the environmental restoration the duo from a small village in Hebei Province, near Beijing, undertook. They've been friends since childhood and refer to each other as "brothers" as they work as one to restore a landscape scarred by development.
Wenqi, 54, lost both arms when he was three years old after touching a power line and Haixia, 55, was injured in a quarry accident in 2000. Both men were living on small welfare payments and began planting trees a few years after Haixia was blinded as a means to earn extra income.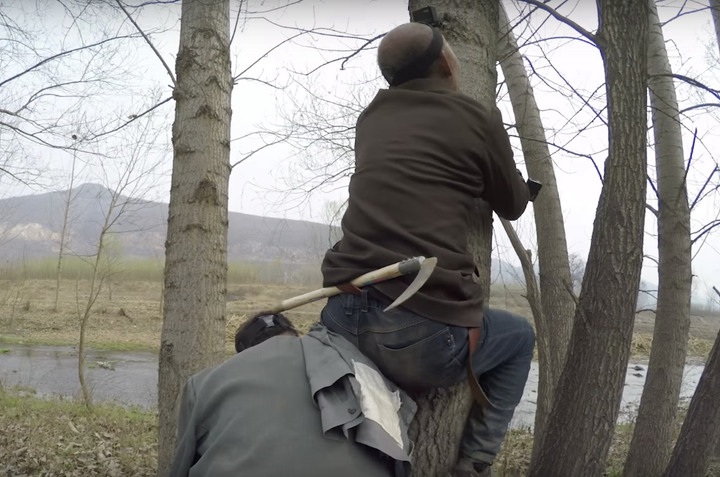 It was a difficult project. Just two of the nearly 800 trees they planted in their first year survived. But they persevered, diverting small waterways into a barren landscape and pounding cuttings into the ground.
"For normal healthy people you can achieve [this] by sweating," Haixia told The Huffington Post. "But for the two of us, handicapped, it takes blood and tears."
"Let the generation after us, and everyone else, see what two handicap individuals have accomplished."
The brothers recount in the film how the expansion of quarries polluted streams, killing fish and shrimp species, and turned their village "into a wasteland." But while the idea to plant trees began as a means to an end, Haixia said the project has evolved into a measure to help restore the natural landscape around a village harmed by pollution.
Since they began in 2002, the brothers have since covered a small island with a miniature forest, cloned from branches Haixia cuts down himself.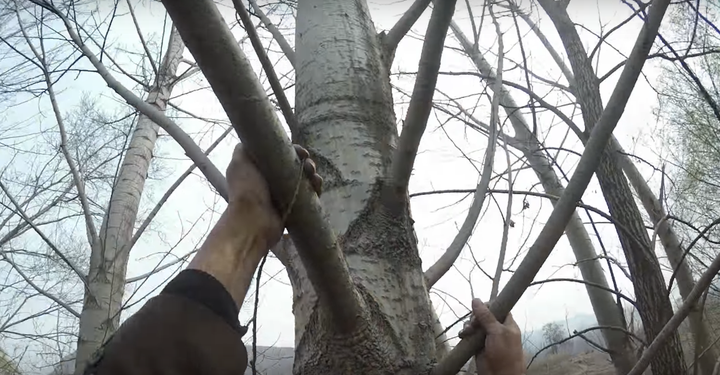 "Originally, we planted trees to make money, but now it's for the environment -- to improve air quality," Haixia said. "We don't have any income. We depend on social welfare ... [But] even though we are poor, we feel substantial."
The original plot of land they began planting is now full. They now plan to move on to a 100-acre area that the village has set aside for another forest. That area presents it's own challenges -- including a lack of water supply -- but the brothers hope to continue planting trees and, eventually, cover an entire mountain.
While their physical limitations have made such a project more difficult, the brothers say they still have a "long way to go." Once a well can be built to nourish the next generation of natural air purifiers, they plan to get underway.
"Let the generation after us, and everyone else, see what two handicap individuals have accomplished," Wenqi says in the video. "Even after we're gone, they will see that a blind man and an armless man have left them a forest."
The interview in this article was translated from Mandarin.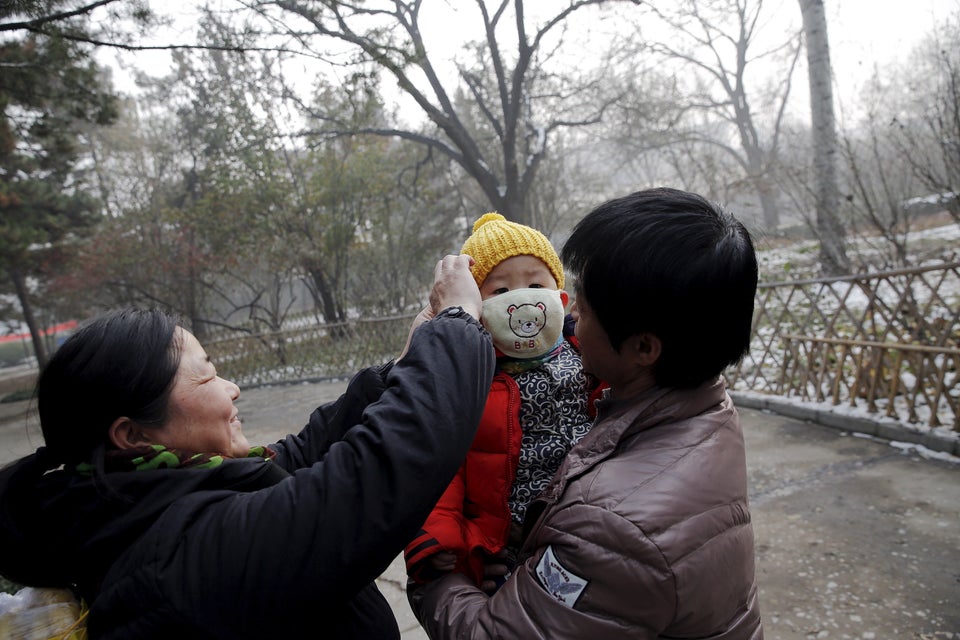 Top 10 Cities With The Worst Air Pollution 2016