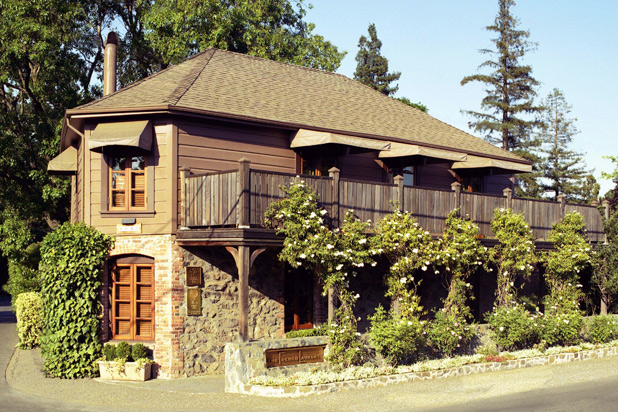 "Best restaurant" lists are tricky. How can any sensible eater compare an iconic pizza parlor or the joint that serves that simply transcendent cheeseburger with the lapidary perfection of a French Laundry or the genre-bending inventiveness of a WD-50? On what terms is it possible to stack the culinary monuments of Manhattan, Chicago, or Los Angeles up against the really-very-good but necessarily more modest establishments of, say, Buellton or Murphysboro? Talk about apples and oranges.
And yet here we are offering a best restaurant list of our own. Which means that it's probably appropriate to explain exactly what this roster of eating places is supposed to be, and how we arrived at it.
The results were, well, thought-provoking. It probably didn't surprise anybody that Thomas Keller's superlative French Laundry in Napa Valley came out on top, but in a real coup his restaurant Per Se took the number two spot as well. It also might surprise a few people to find three barbecue places and two pizzerias outscoring pricey French restaurants run by Guy Savoy and Joël Robuchon -- or Katz's Delicatessen edging out WD-50.
Overall, New York beat out California in the top 10, garnering five spots. Taking a deeper look into the big winners, the more "experimental" chefs like Grant Achatz, Michel Richard and Jose Andres seem to be panelist favorites. What's America's favorite cuisine? It turns out American with French influence makes up about 50 percent of the highest rated restaurants.
You may quarrel with our results, quibble over the panel's choices; ask how we could call that dump a "best" or why we left out that temple of gastronomy. It would be astonishing if you didn't, in fact. We're not presenting objective truth here. In case you haven't noticed, there is no objective truth when it comes to taste in restaurants (or anything else).
Rather, think of this list as the Senate of Culinary Greatness in our country -- every region, cuisine and price level is represented. It's the best of the best from each league, which is the reason why Katz's sandwiches can stand alongside Peter Luger's steaks and Arthur Bryant's barbecue alongside Bazaar's molecular gastronomy. We think our list turned out pretty well, and sincerely thank our panelists for helping us refine it. We stand behind these restaurants -- and would sit down happily at any of their tables.
Click here to see the complete 101 Best Restaurants in America Slideshow.
-- Colman Andrews, The Daily Meal
More stories from The Daily Meal:
Top 25 Food Blogs
Celebrity Backstage Food Demands
America's 50 Most Powerful People in Food
14 Bank-Breaking Dishes
PHOTO GALLERY
101 Best Restaurants in America
Click here to see the complete 101 Best Restaurants in America Slideshow.
REAL LIFE. REAL NEWS. REAL VOICES.
Help us tell more of the stories that matter from voices that too often remain unheard.