Over the past 50 years, Mexican photographer Enrique Metinides has been capturing the tragic world of crime in his country. Working for local newspapers and the nota roja crime press, he snapped shots of murders, car crashes and catastrophes, compiling a poetic depiction of life on the streets of Mexico City.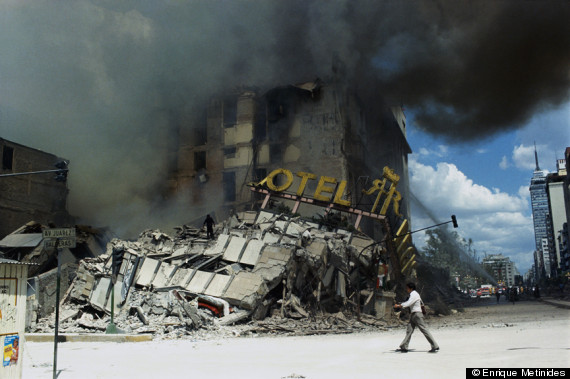 Metinides worked with curator Trish Ziff to bring the collection together, pairing his black and white pictures with personal accounts of the people he encountered. Scroll down to view more images of his work and read his descriptions in the slideshow below. (You can view a more recent photography project, in which Metinides reconstructed harrowing snapshots of accidents and rescues using a collection of over 10,000 toy firemen and medics, here.)
"101 Tragedies of Enrique Metinides" will be on view February 20–April 20, 2013 at Aperture.
WARNING: SOME IMAGES IN THE SLIDESHOW BELOW ARE GRAPHIC AND DISTURBING:
Popular in the Community