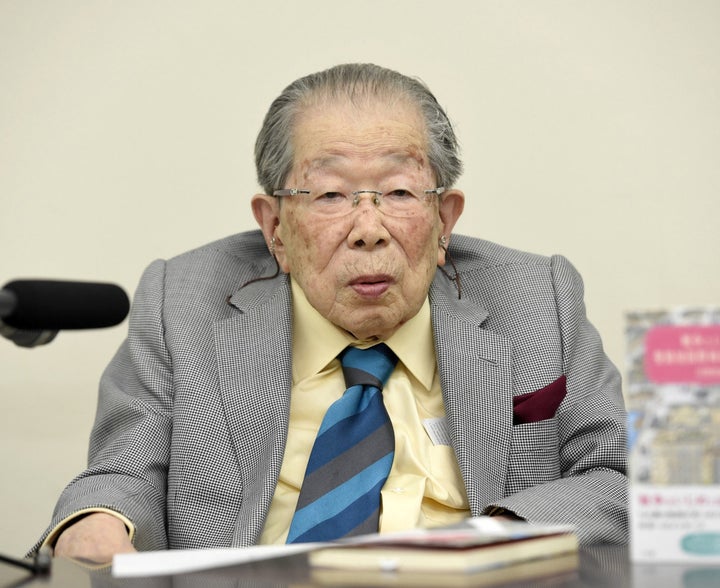 Dr. Shigeaki Hinohara, whose work has been credited with helping Japan become a world leader in longevity, died July 18 at his Tokyo home, reported The New York Times. The 105-year-old physician worked until a few months before his death, treating patients, putting in 18-hour days and keeping an appointment book with his schedule for the next five years.
The key to his longevity, said the physician and chairman emeritus of St. Luke's International University, was being able to make a contribution and help people. Kawaguchi told the BBC that Hinohara "had this incredible drive to help people, to wake up early in the morning and do something wonderful for other people."
In the Japan Times interview, Hinohara said that Japan's retirement age of 65 was set decades ago when the average life expectancy was just 68 years. With Japan's life expectancy of almost 84 years in 2015, he said, retirement needn't come so much earlier in life.
In the early 1950s, he pioneered a nationally embraced system of complete annual physicals — called "human dry-dock" — that has been credited with helping to lengthen the average life span of Japanese people. The physical can last several days and is a multi-discipline testing regimen that looks for lifestyle issues that could impact future health. Women born in Japan today can expect to live to 87; men, to 80.
Hinohara also connected strokes and heart disease to lifestyle ailments that were often preventable. And he believed that patients should be treated as individuals and that knowing a patient was essential to understanding the best way to treat an illness.
In addition to maintaining vitality through work, Hinohara had several other guiding principles leading to greater longevity. They included:
Have fun. It was best not to "tire the body with too many rules such as lunchtime and bedtime," he said. He encouraged people to worry less about eating well or getting more sleep, and just go have fun. "We all remember how as children, when we were having fun, we often forgot to eat or sleep. I believe that we can keep that attitude as adults, too."
Don't be overweight. His own diet was simple and he maintained a steady weight of 130 pounds. He said his breakfast was coffee, a glass of milk, and some orange juice with a tablespoon of olive oil in it. Olive oil is "great for the arteries and keeps my skin healthy," he said. Lunch was milk and a few cookies, or skipped altogether when he was too busy at work to eat it. Dinner consisted of vegetables and small portions of fish and rice. Twice he week he ate 100 grams of lean meat.
Don't always listen to your doctor. Doctors cannot cure everything. It behooves patients to ask the doctor directly whether he would recommend a surgery or invasive test to their spouse or child. "Why cause unnecessary pain with surgery?" Hinohara asked.
Music and animals are good for you. "I think music and animal therapy can help more than most doctors imagine."
Fun conquers pain. "Pain is mysterious, and having fun is the best way to forget it. If a child has a toothache, and you start playing a game together, he or she immediately forgets the pain. Hospitals must cater to the basic need of patients: We all want to have fun. At St. Luke's we have music and animal therapies, and art classes."
Always take the stairs and carry your own belongings. Hinohara took the steps two at a time just to get his muscles moving. With the aid of a cane, he would exercise by taking 2,000 or more steps a day.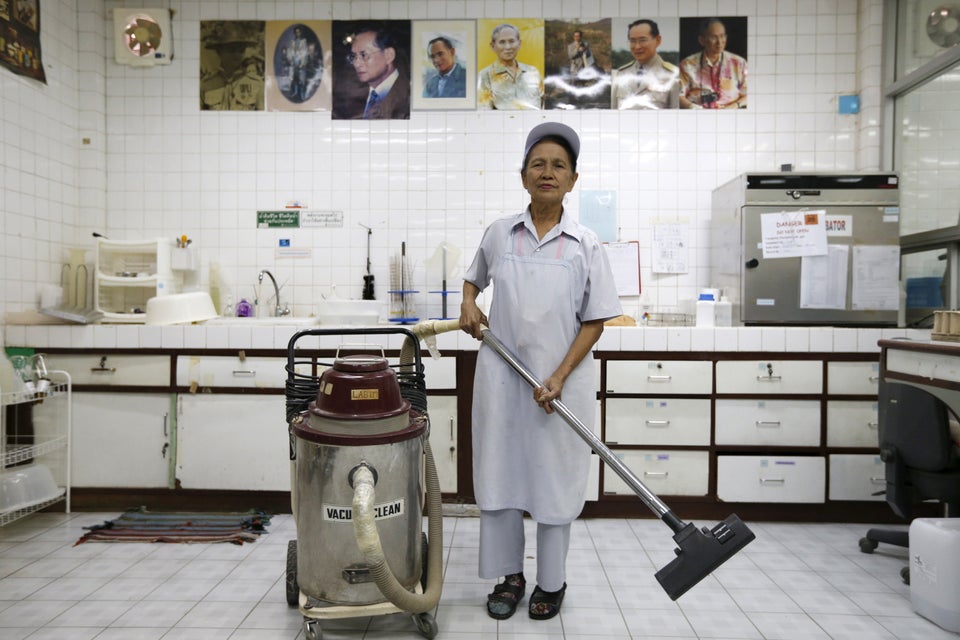 A Worldwide Aging Workforce Shows No Signs Of Stopping