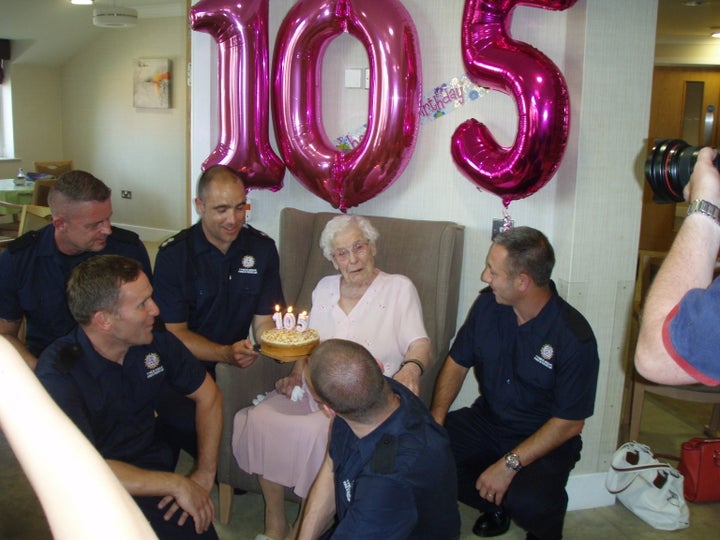 This English birthday girl had just the lit party she wished for.
Ivena Smailes, who recently turned 105 years old, had the ultimate birthday wish. She wanted a "burly, tattooed firefighter" to deliver her birthday cake. And sure enough, an actual firefighter climbed a ladder to the third floor of Smailes' care home in northeast England to deliver the sweet treat for her party.
Corporate communications officer Michael Chipchase of Tyne and Wear Fire and Rescue Service, the organization that provided the "gift" to her, told The Huffington Post that the birthday girl truly enjoyed her big day.
"She was a bit overwhelmed and surprised, but loved it at the same time," he said. "I believe she shed a few tears."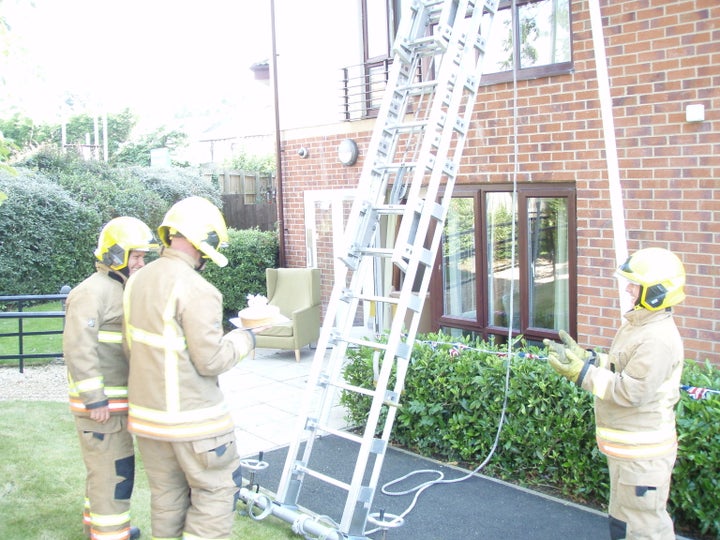 Not only did the firefighter ― who matched Smailes' description ― climb through the window of Addison Court Care Home for the centenarian, he also gave her the cake on a bended knee, Chipchase said. Other firefighters also joined the party, taking pictures with the 105-year-old while surrounding her and the cake.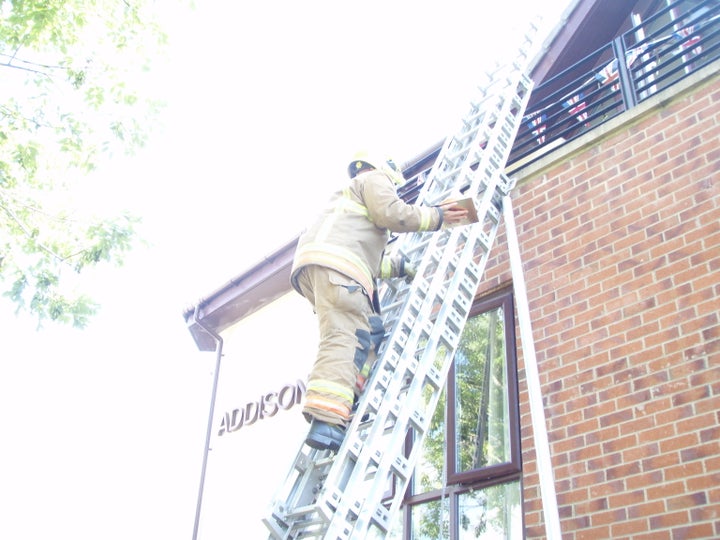 Apparently, the role of the burly, tattooed firefighter was a highly coveted one.
"They were arguing over who was going to climb the ladder and deliver it to her," Debra Carter, who works at the care home, said of the firefighters, according to The Chronicle.
In addition to the firefighters, the centenarian and her guests enjoyed a buffet and performances from a local dance studio and singer, the outlet reported. She even took her first selfie.
What can we say, Ivena really knows how to turn up.
Popular in the Community