Brenda Li initially started Summer and Muu Comics to chronicle life after marriage, as well as to provide a creative outlet for herself (she used to be a visual effects artist for movies like "Transformers: Dark of the Moon" and "Thor"). Once she became a mom, though, her focus in the comics shifted to parenting.
Li draws on her experiences with her son, who's now 22 months old, and her funny comics are deeply relatable. Li says that her son's hobbies currently include "not sitting still, throwing food onto the floor, and doing the exact opposite of what Mommy says." Sound familiar?
She's found that motherhood has also changed her drawing style. "My characters and lines have simplified; not only because I enjoy a clean simple look, but finding the time to draw is very difficult now, so everything needs to be simple," Li says. "Motherhood has also made me learned a new skill: drawing half asleep."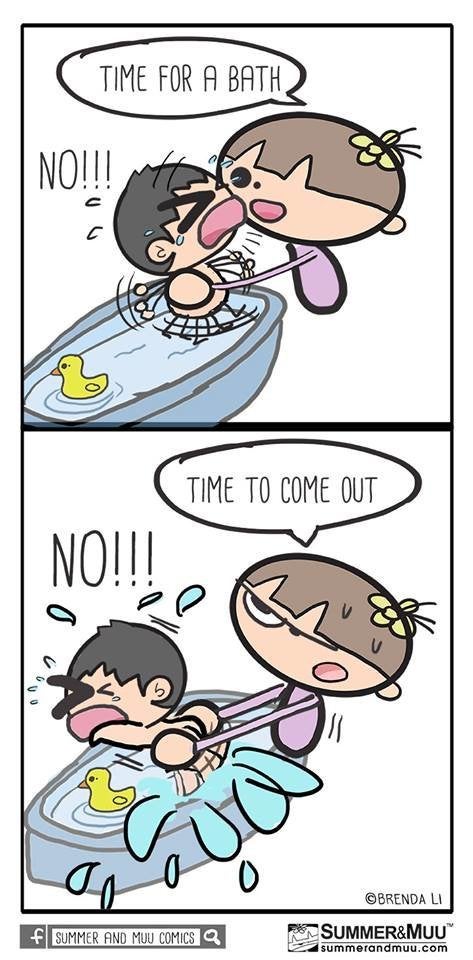 And the comics have given Li perspective within motherhood: "By illustrating my daily struggles, I realize that there is always a cute and positive side to each hair-pulling scenario. I have learned that if you want to survive parenthood, you need to laugh about it."
She hopes that parents can laugh at her comics ―"humor is the key to surviving parenthood," says Li ― and realize they're not alone. Check out Li's sweet and funny comics below, which you can also find on Summer and Muu's Facebook and Instagram pages.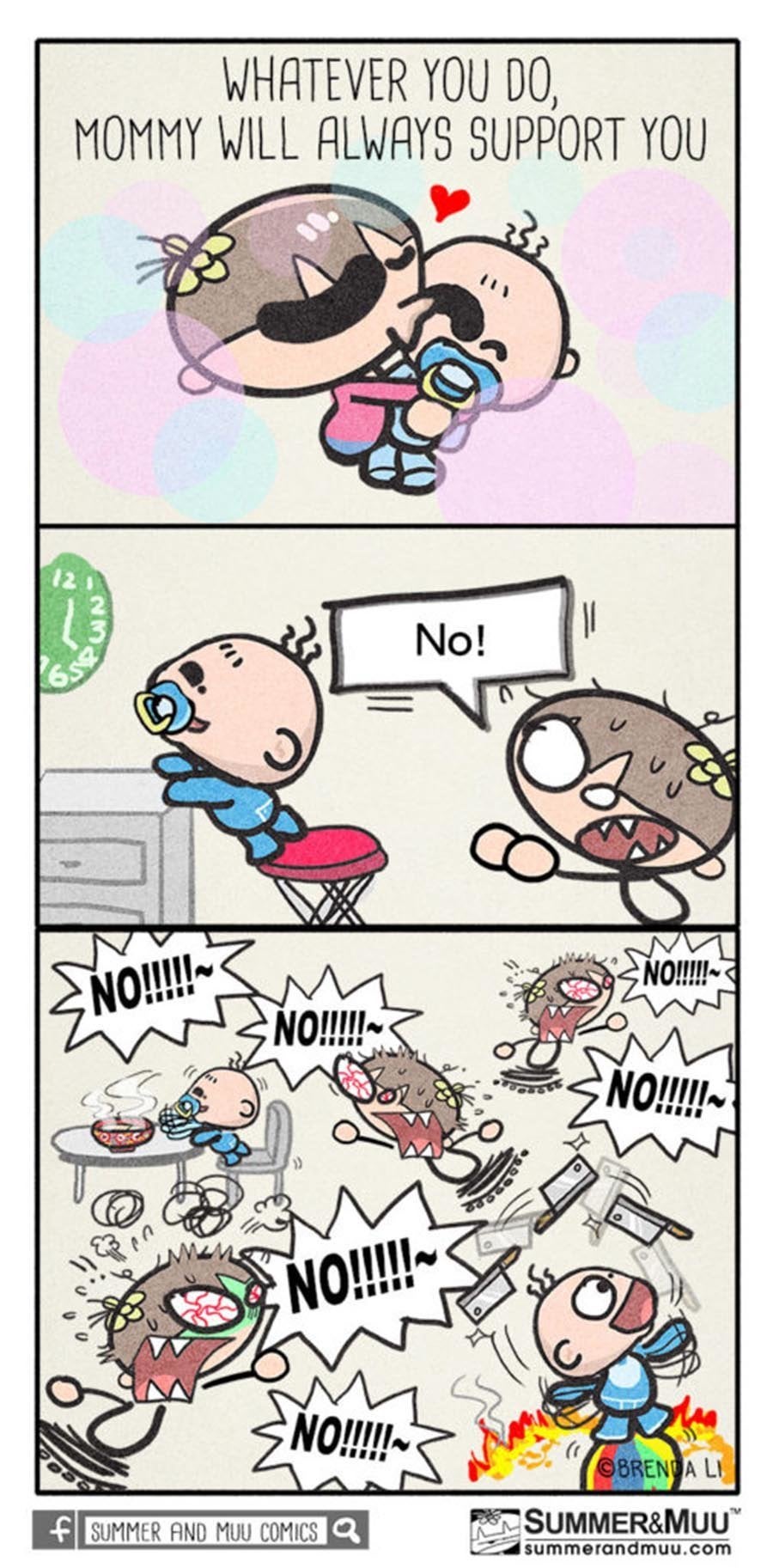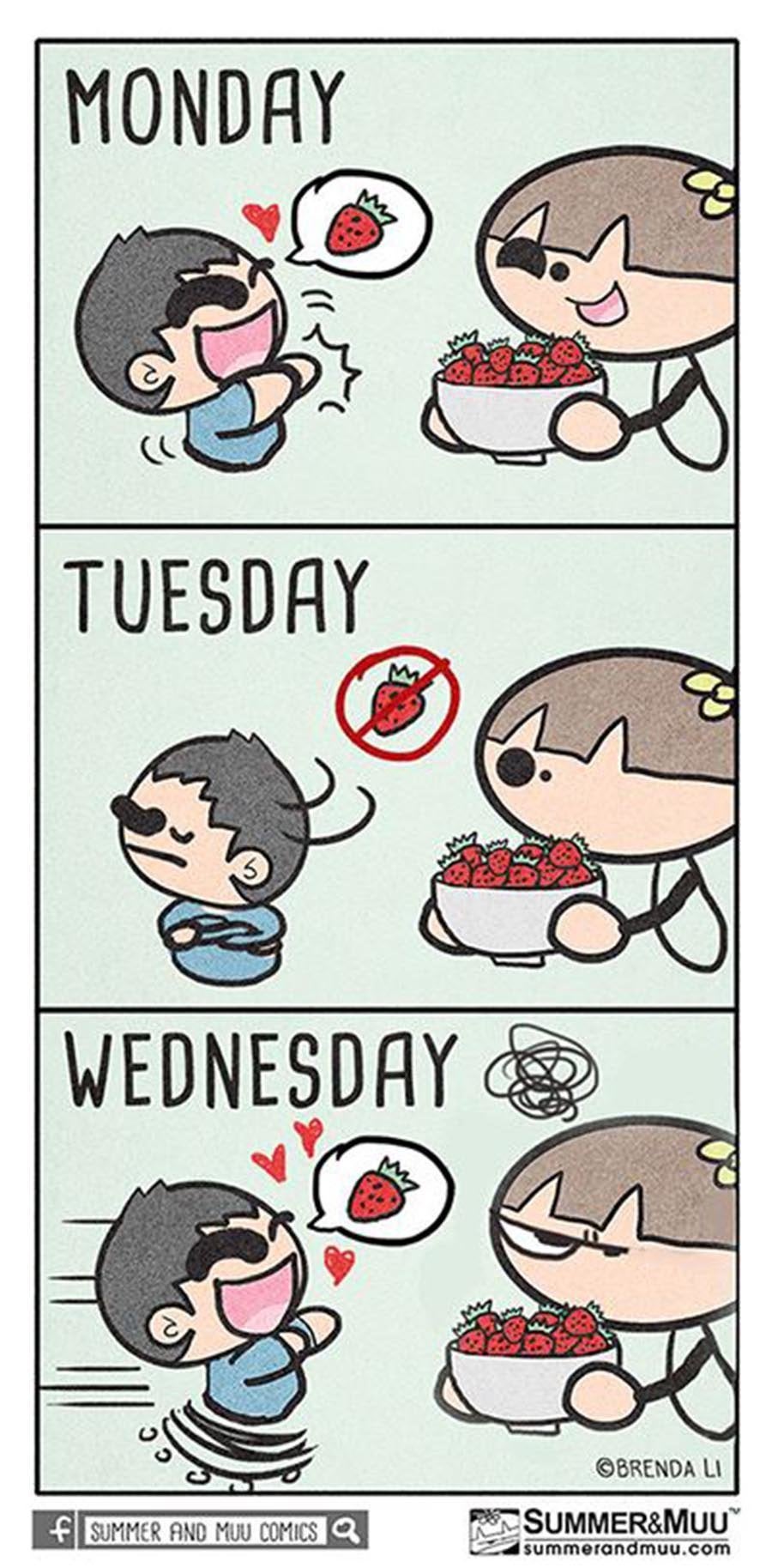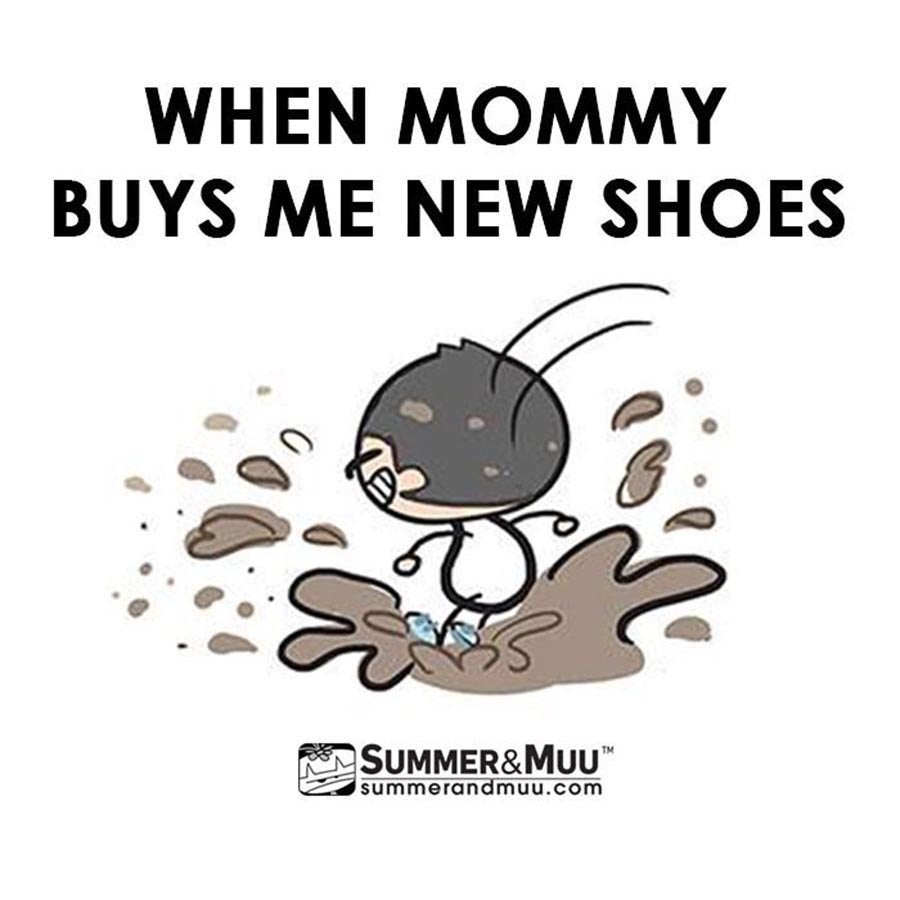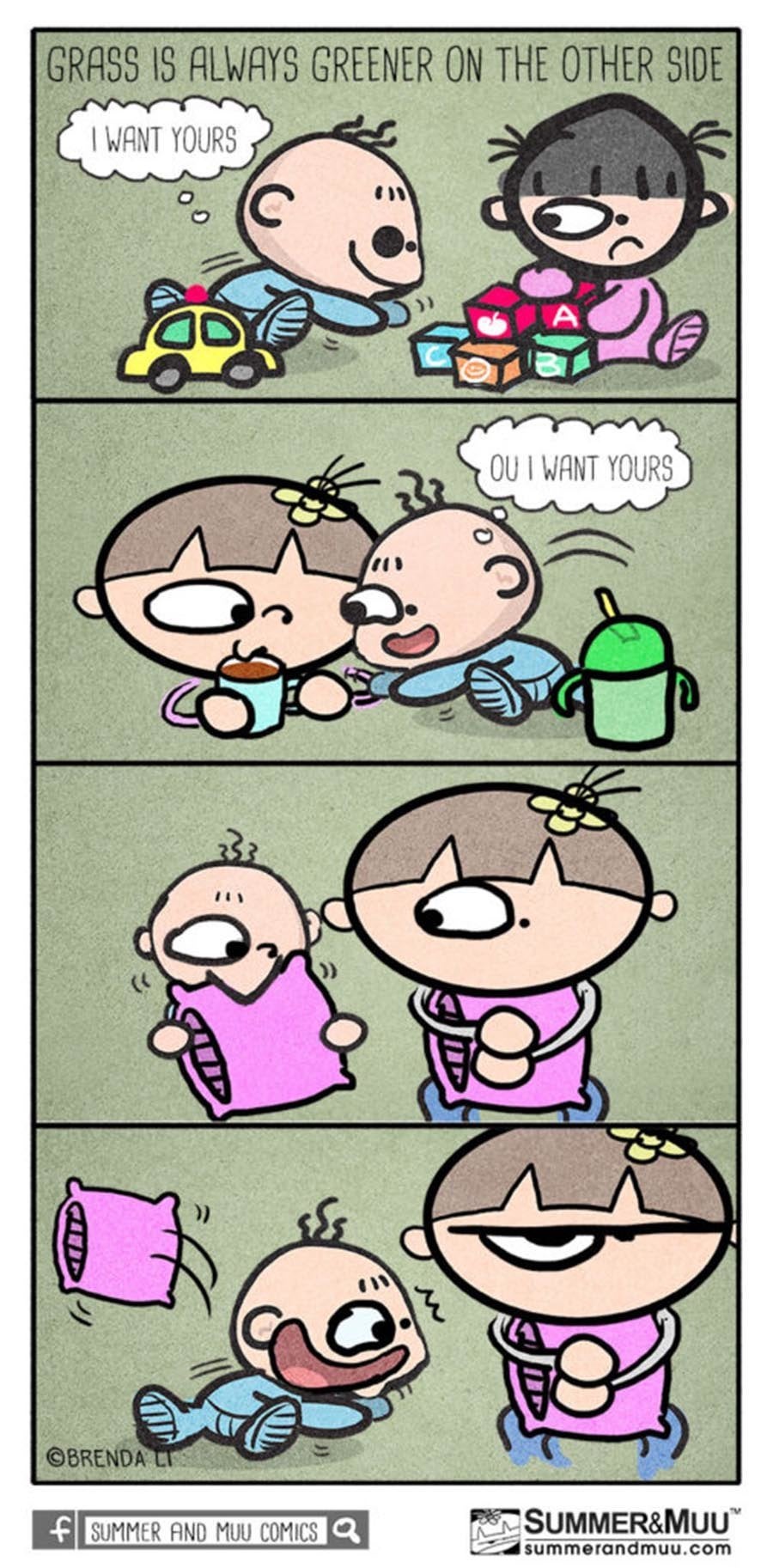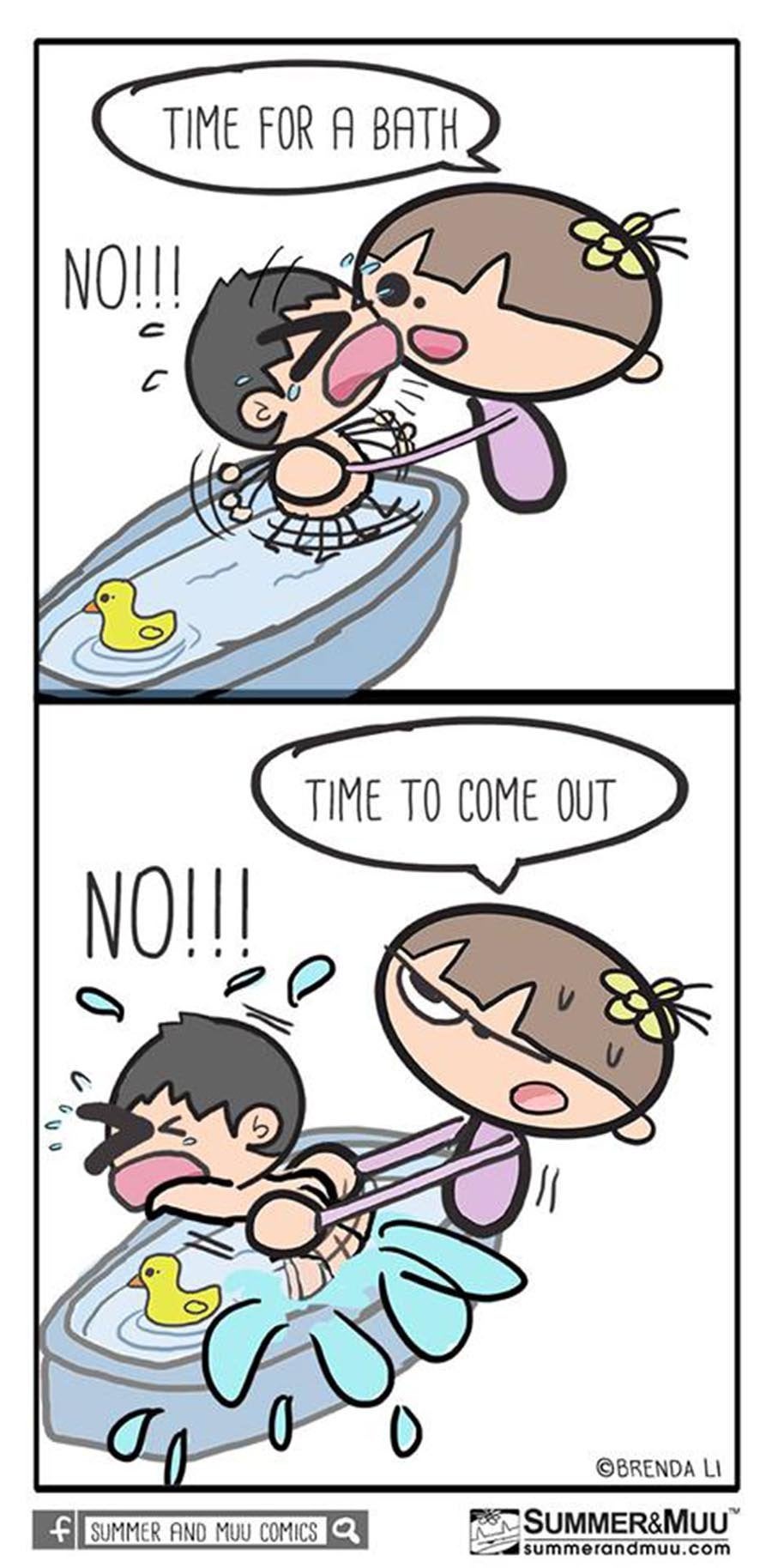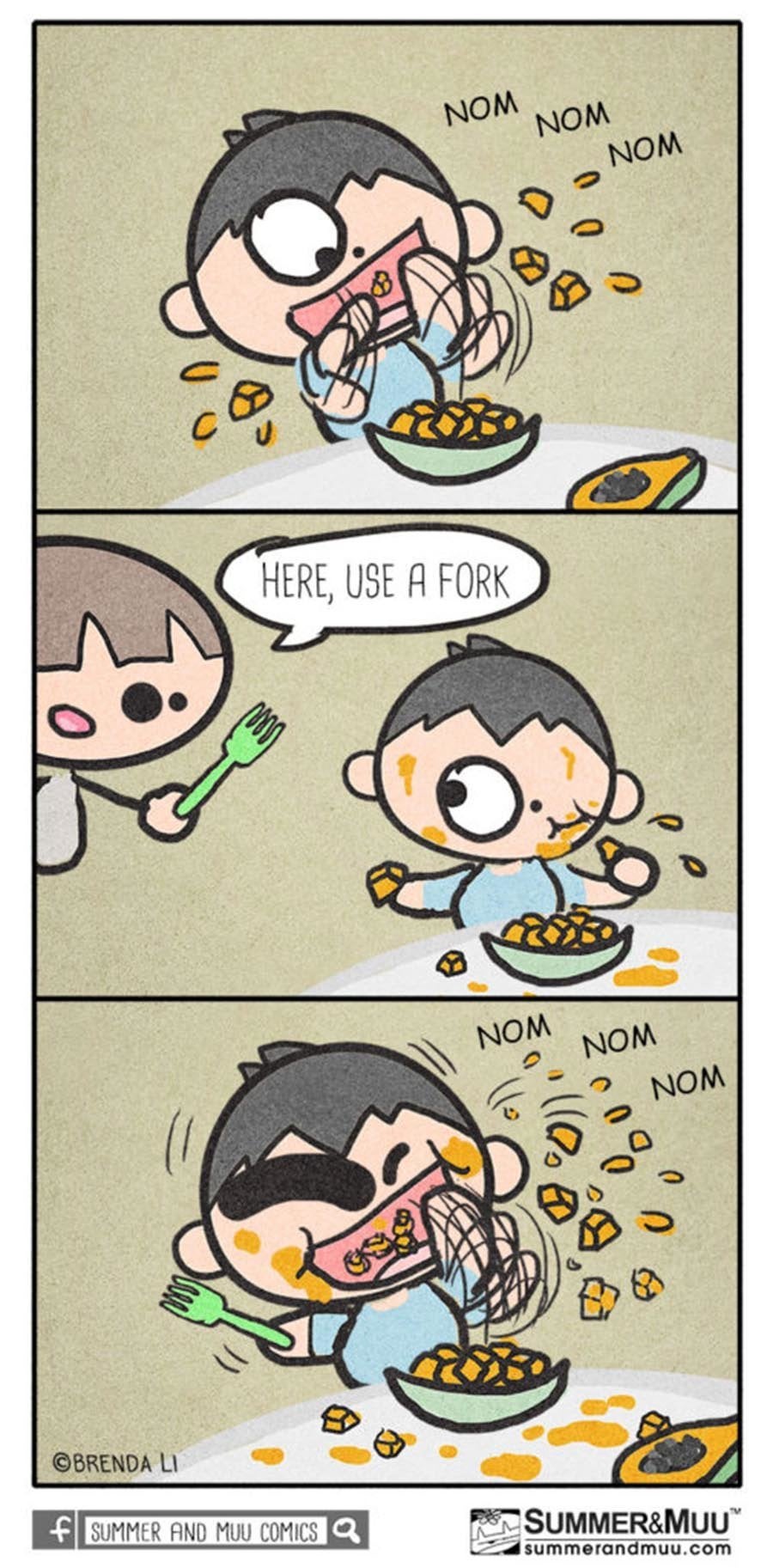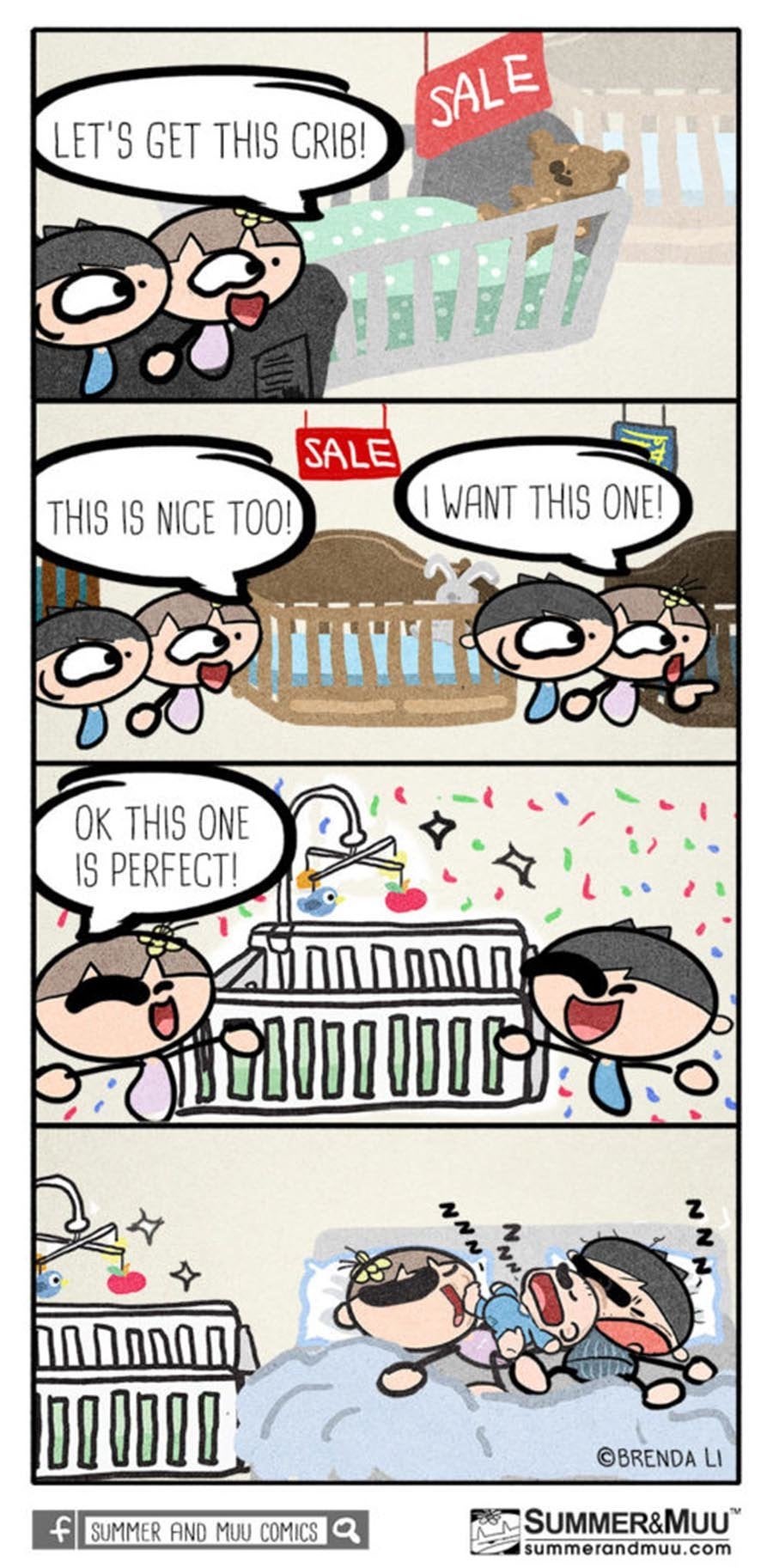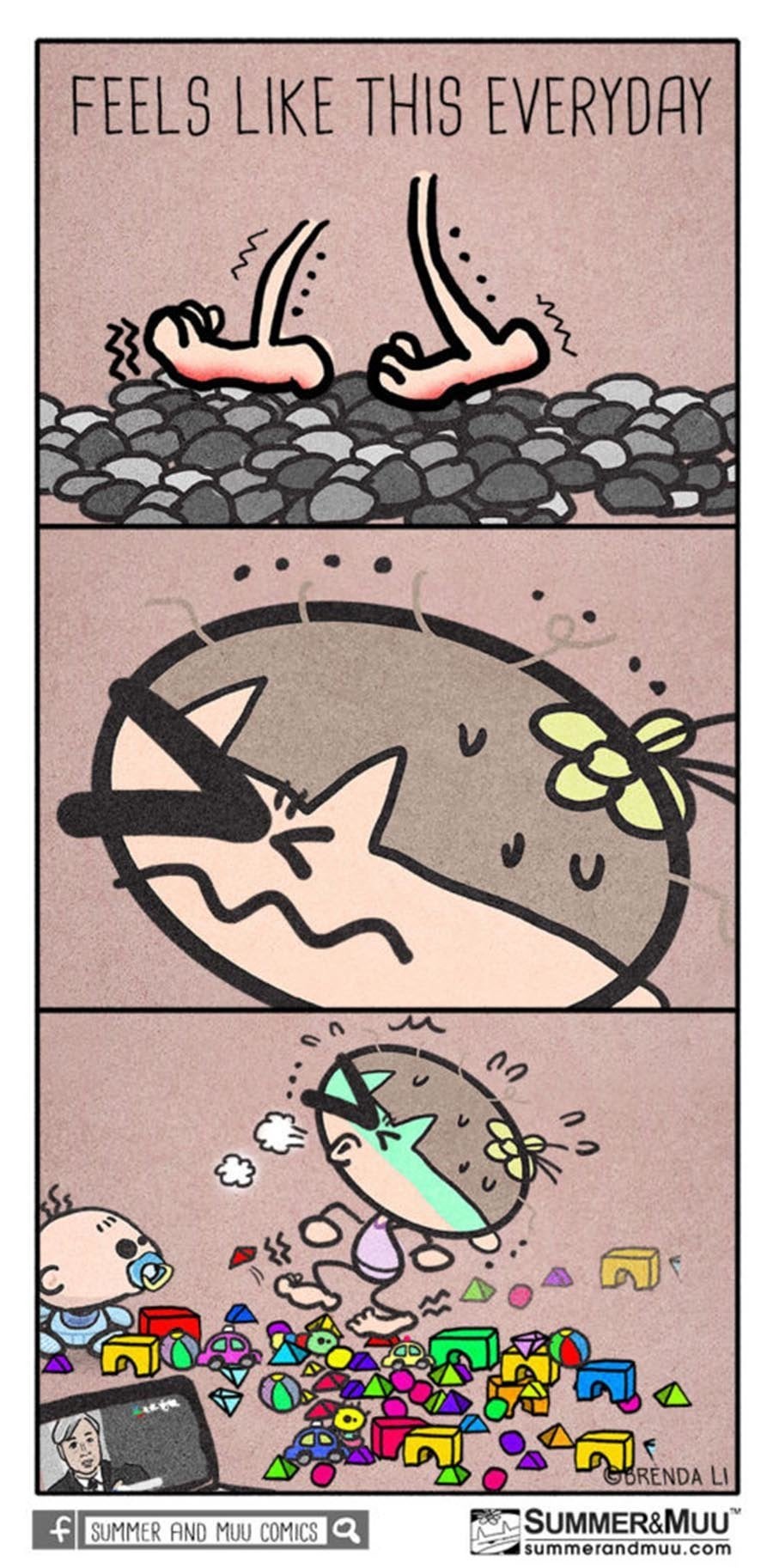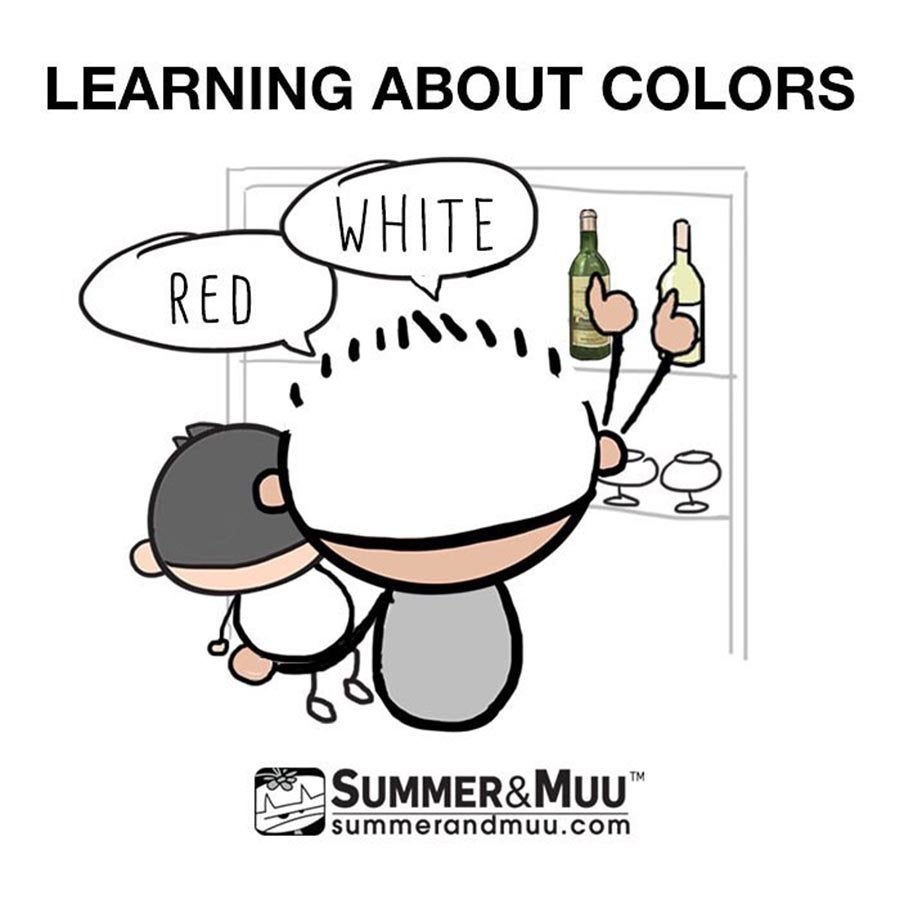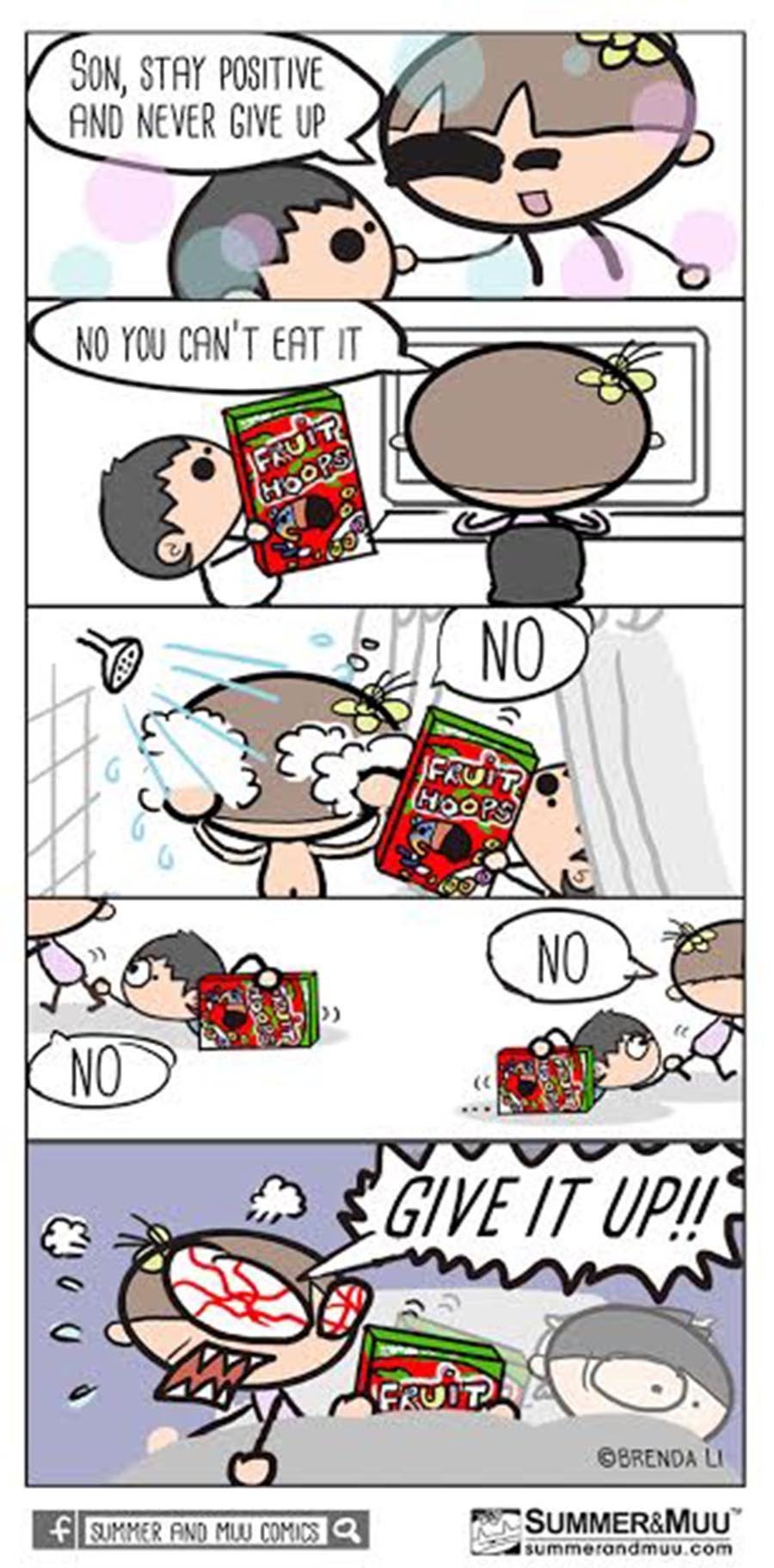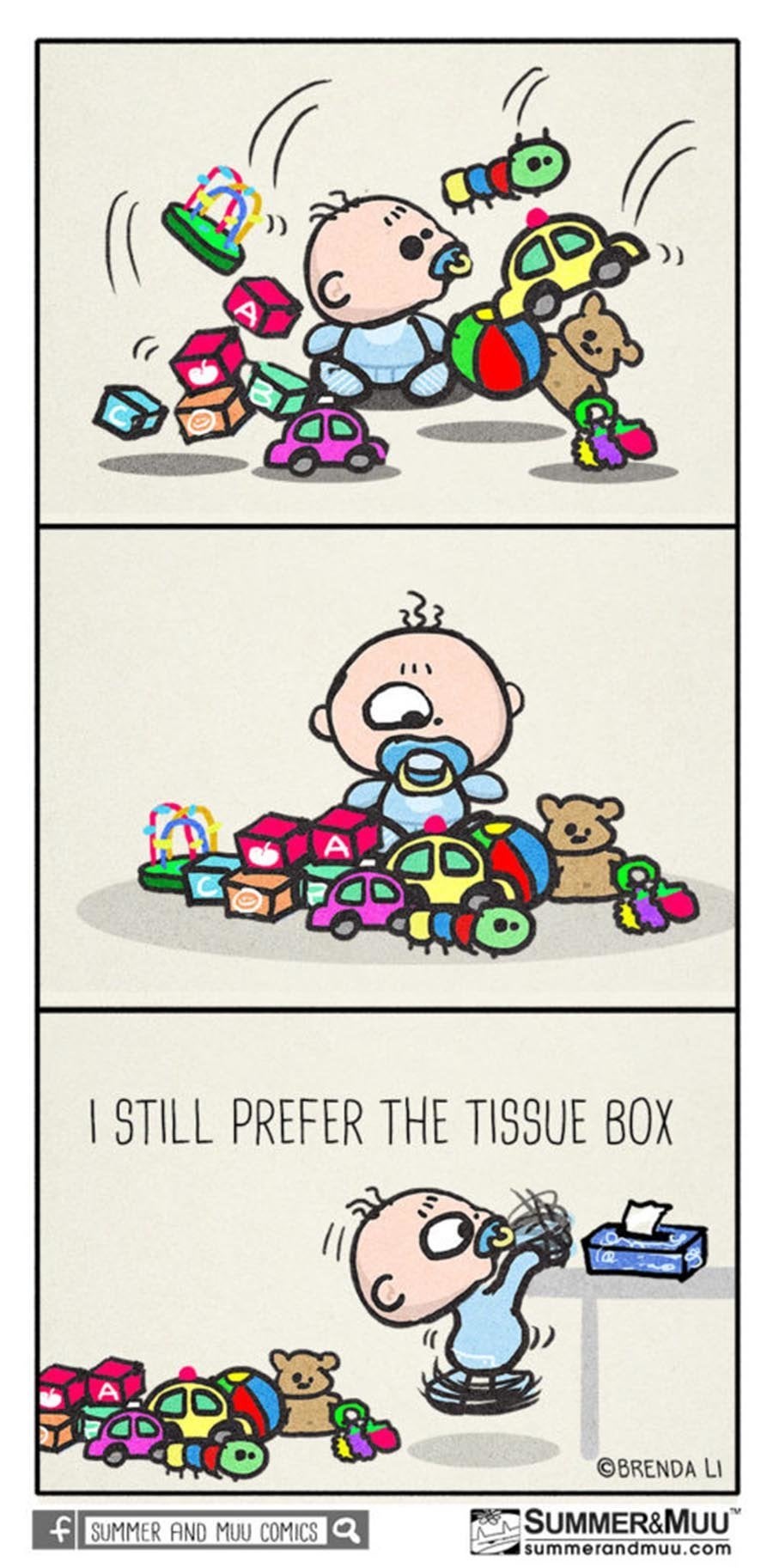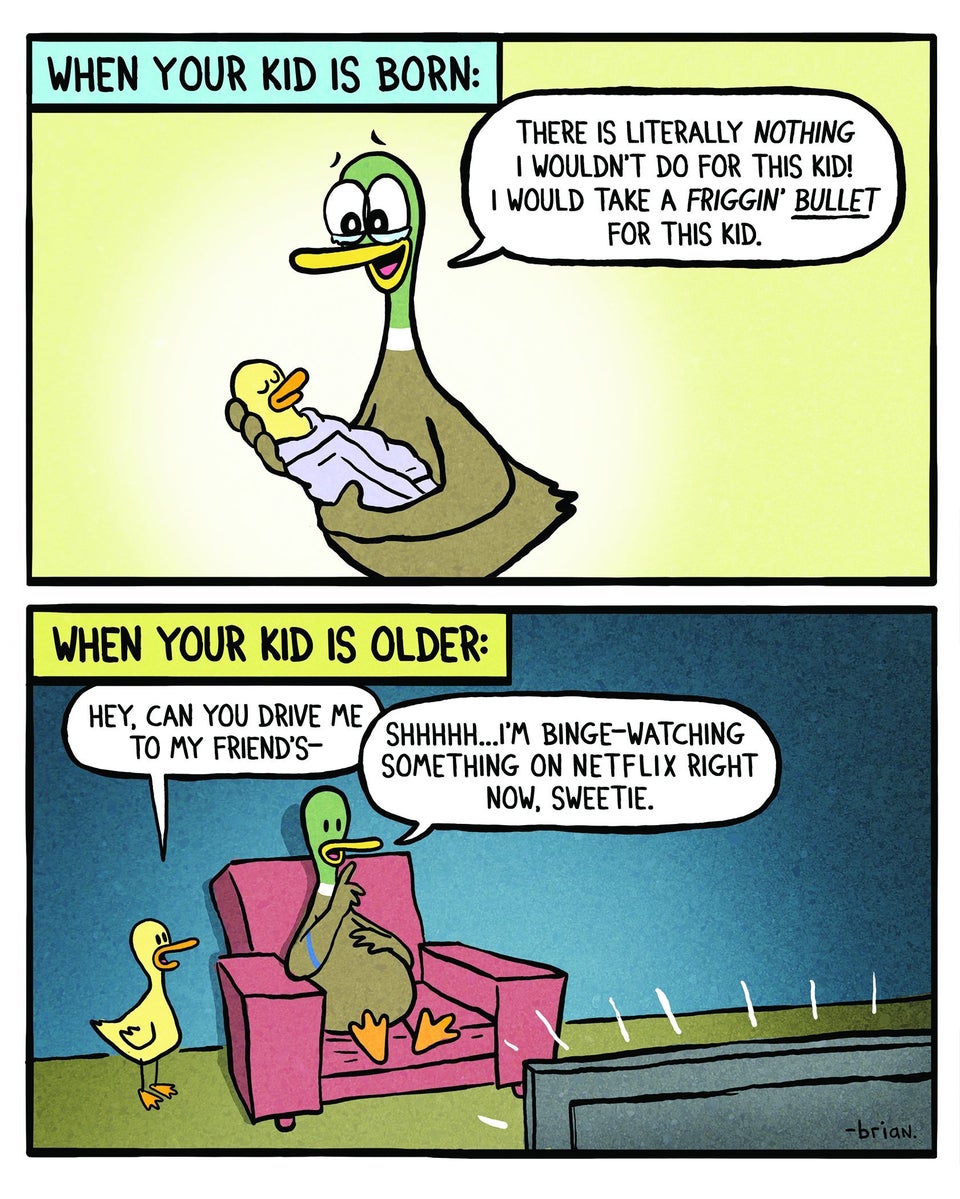 Fowl Language: Welcome To Parenting