Amid the rush of news, it's easy to miss great images that fly under the radar. Fortunately, we've got you covered.
We're highlighting exceptional photos from around the world for the week of July 18 to July 24.
Check them out below.
Above: An image of the late civil rights pioneer and Georgia Rep. John Lewis is projected on to the pedestal of the statue of Confederate Gen. Robert E. Lee on Monument Avenue, Wednesday, July 22, 2020, in Richmond, Virginia.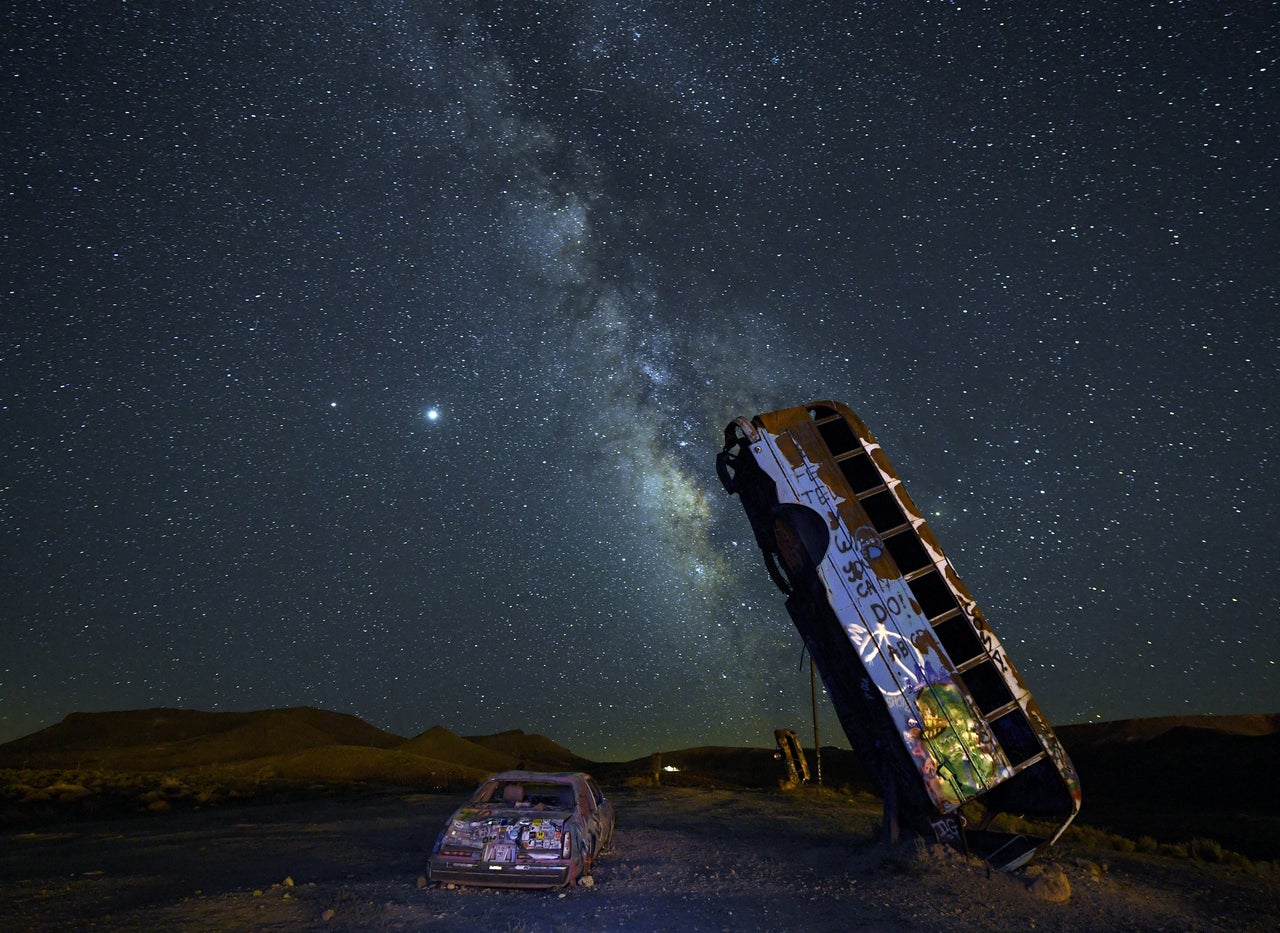 The Milky Way galaxy is seen from the International Car Forest of the Last Church on July 19, 2020 in Goldfield, Nevada. The Car Forest is an outdoor art installation of junk vehicles planted in the ground vertically.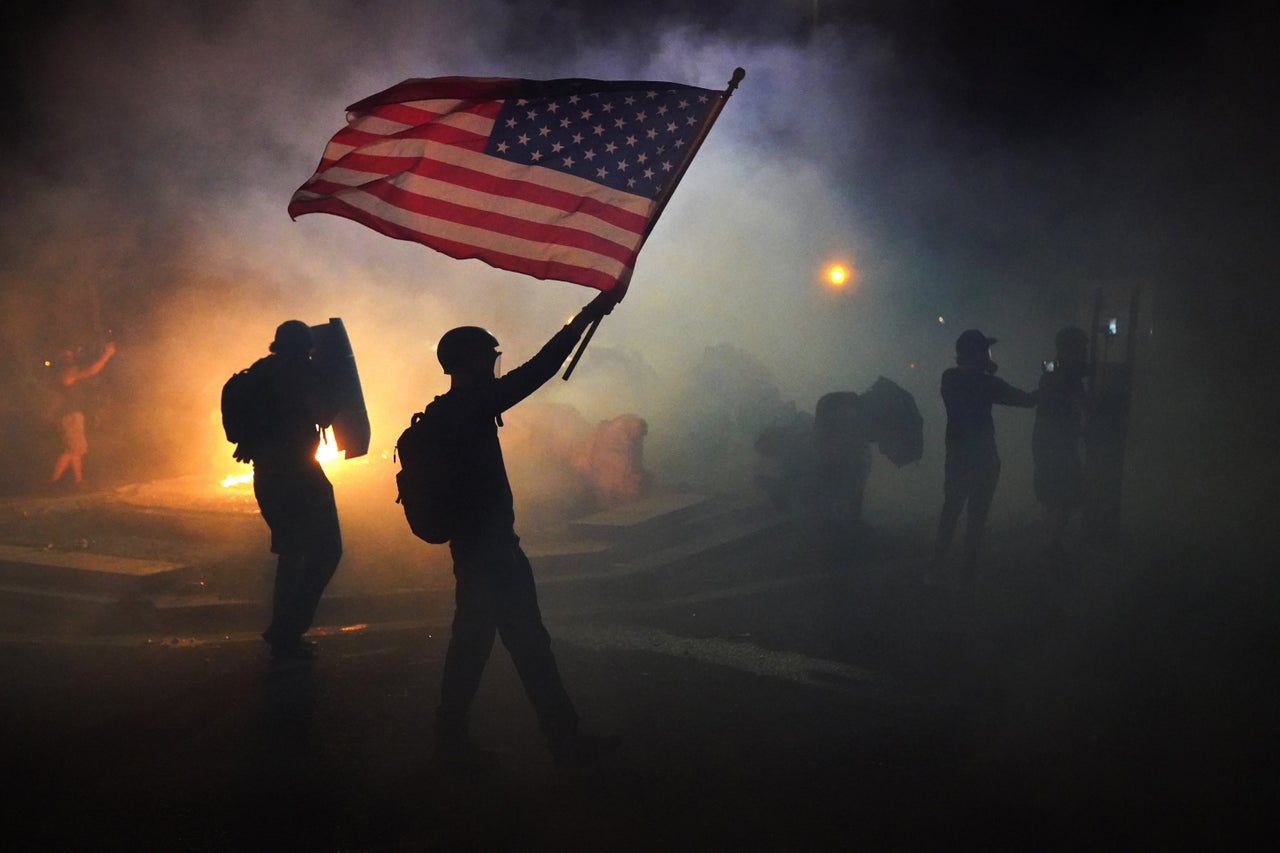 A protester flies an American flag while walking through a cloud of tear gas fired by federal officers during a protest in front of the Mark O. Hatfield U.S. Courthouse on July 21, 2020, in Portland, Oregon.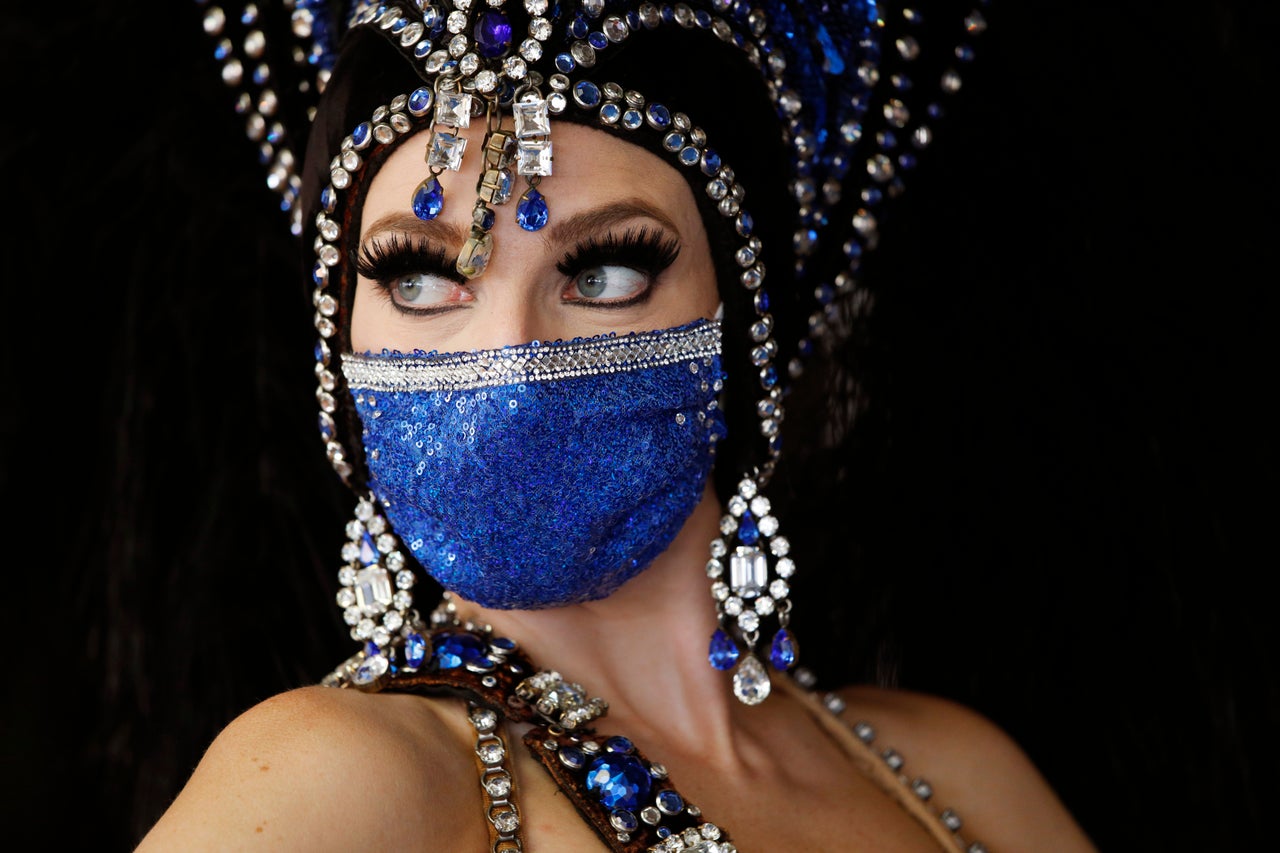 A show performer in a face mask stands by the door at the reopening of Bally's Las Vegas hotel and casino, Thursday, July 23, 2020, in Las Vegas.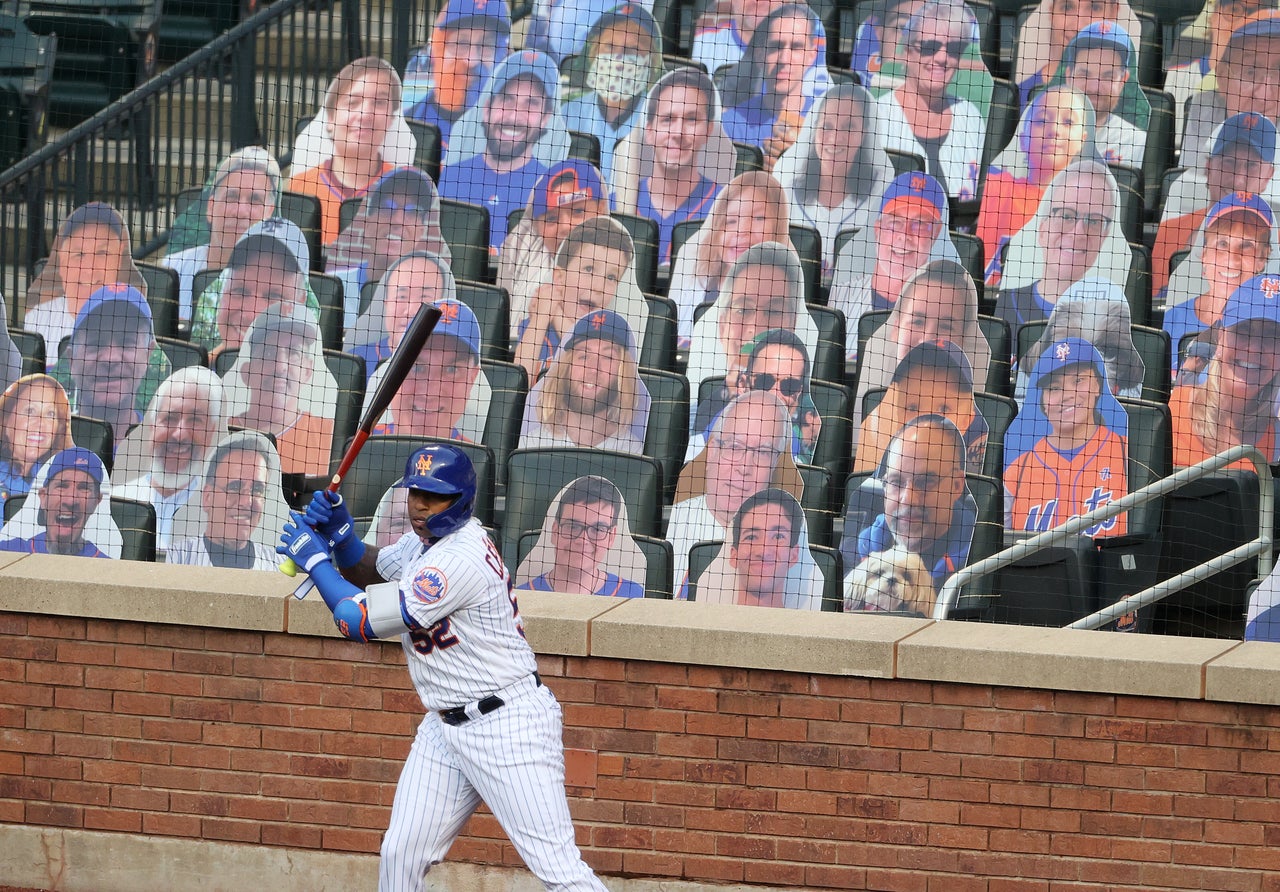 Yoenis Cespedes of the New York Mets stands in the on deck circle in front of cardboard images of fans during a preseason game at Citi Field on July 18, 2020, in New York City.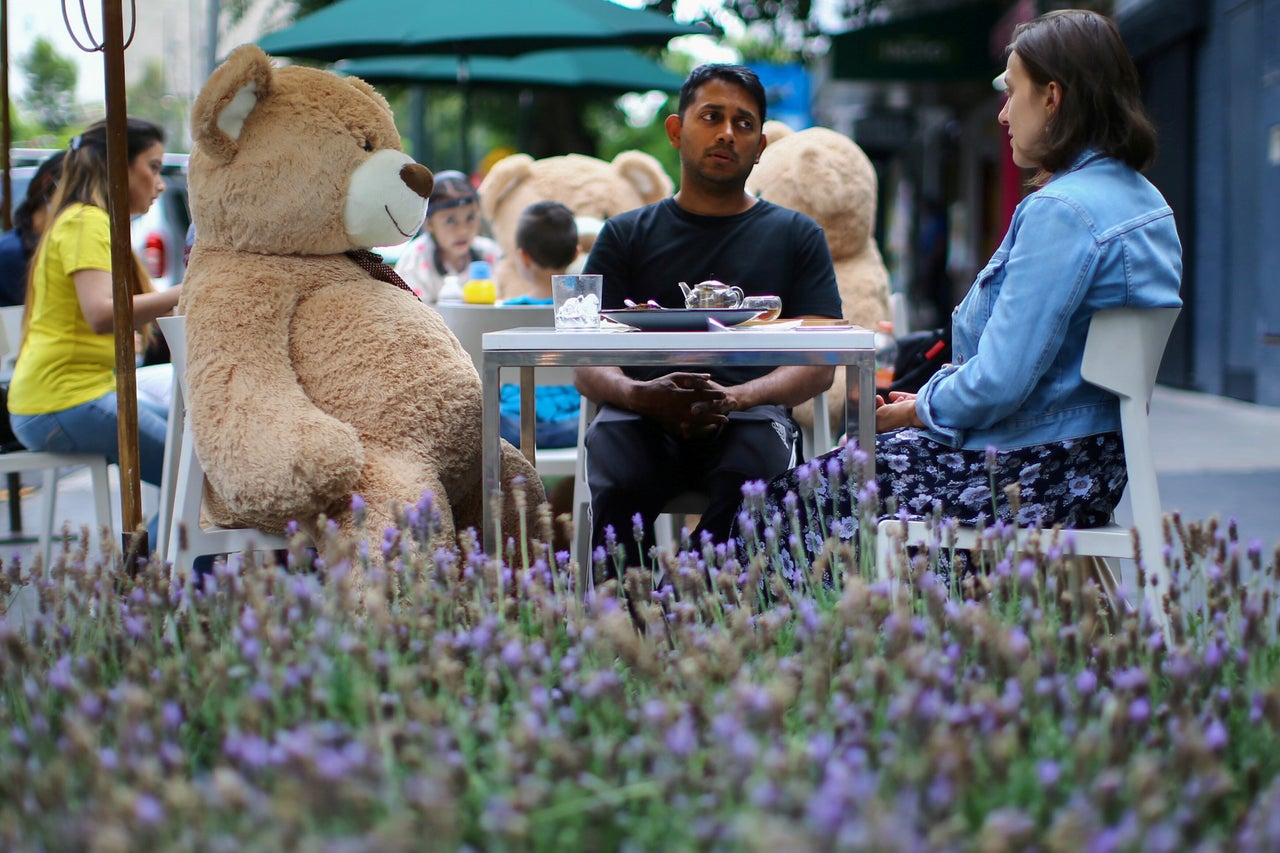 Teddy bears are seated at tables as a guide for social distancing at Jaso Bakery restaurant during the start of the gradual reopening of commercial activities in Mexico City on July 23, 2020.
A flamenco dancer during the show in "La Cueva de la Rocio" performs behind plastic as a protection measure against the coronavirus on July 18, 2020, in Granada, Spain.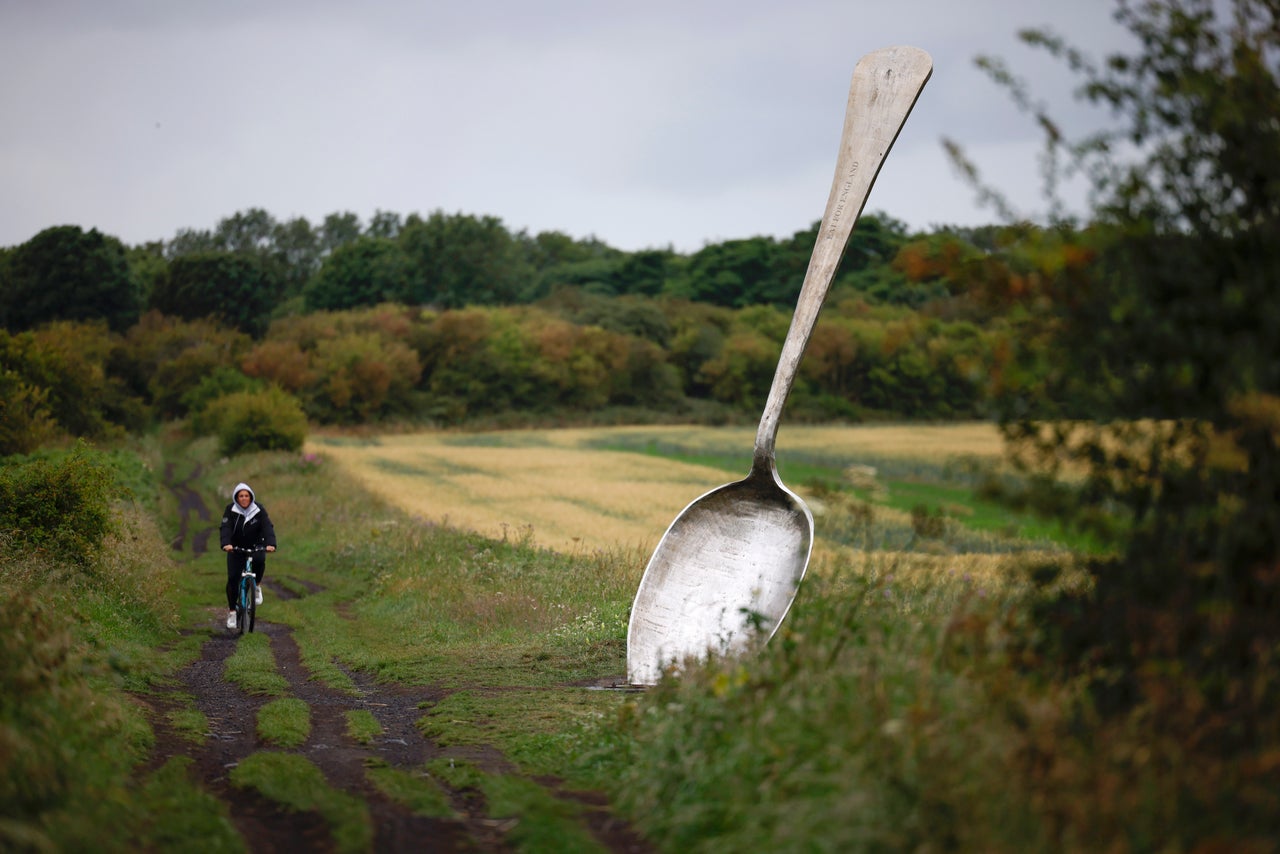 Eat For England, a 15-foot spoon created by artist Bob Budd, sits between two farm fields on July 20, 2020, in Cramlington, United Kingdom.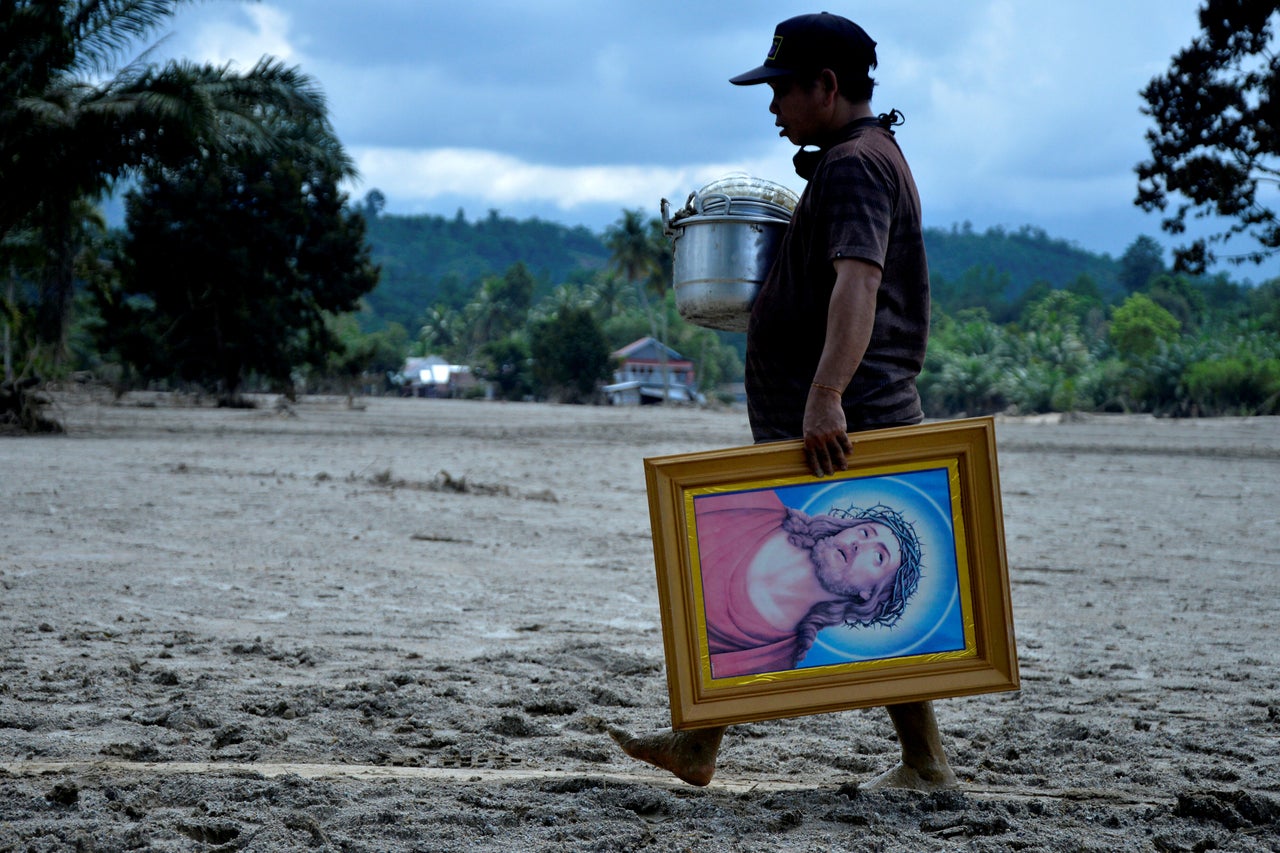 A man walks through mud with a frame depicting Jesus Christ, following flash floods that left several dead and dozens missing, in North Luwu, South Sulawesi, Indonesia, on July 18, 2020.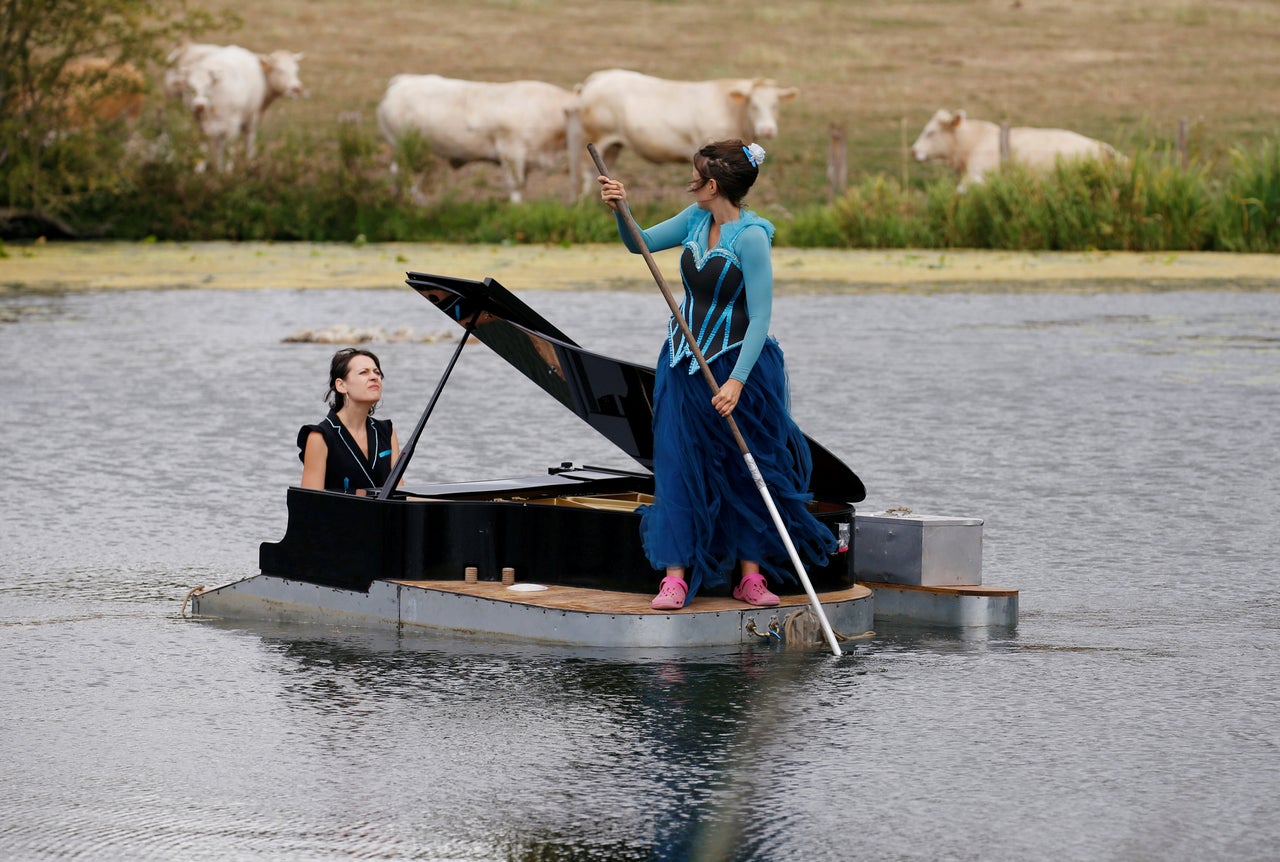 Pianist Cecile Wouters and singer Evelyne Zou perform on a lake during a rehearsal of their show "Melting Flotte" at the Chateau de Ricquebourg in Ricquebourg, France, July 24, 2020.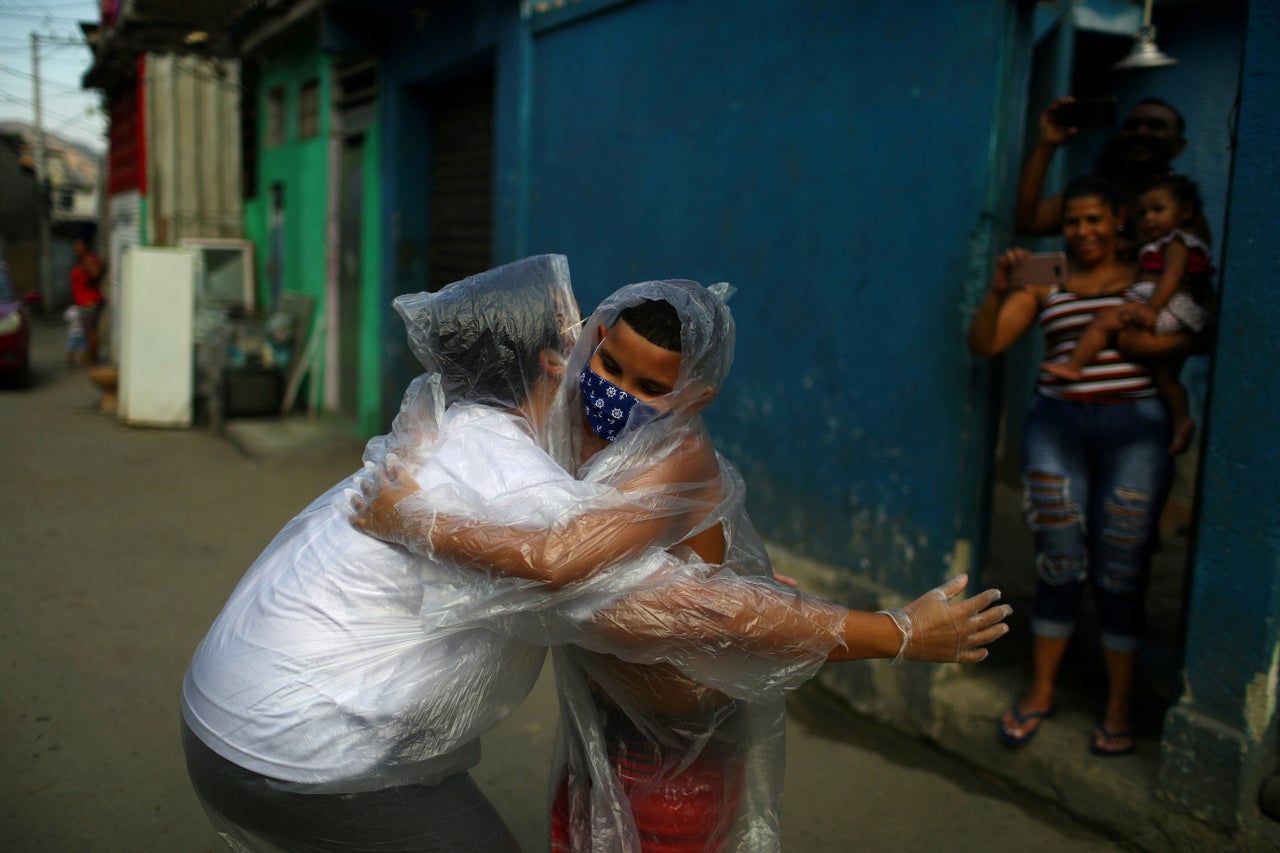 Teacher Maura Silva, who created a hug kit using plastic covers, embraces her student Yuri Araujo Silva at Yuri's home, amid the coronavirus outbreak in Rio de Janeiro, Brazil, on July 23, 2020.
Related
Popular in the Community