In honor of Black History Month, Nameberry takes a look at the names of the civil rights activists who fought for justice and equality and served as beacons of hope for oppressed people of color in the U.S.
Here is a sampling of some of those courageous though slightly less known men and women. Parents, take note for potential baby name inspiration.
Autherine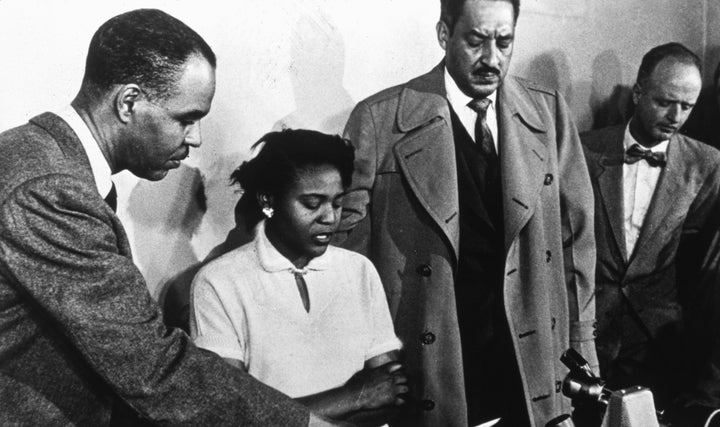 In 1956, Autherine Juanita Lucy became the first black student to attend the University of Alabama, where she endured hostile mobs and threats against her life. Her name is a more unique take on the usual feminization of Arthur -- Arthurine.
Cleveland Sellers organized a sit-in at the age of 15, was jailed (and later fully pardoned) after the Orangeburg Massacre, and eventually went on to become a college president. Rare today, the name was in the Top 100 in the 1880s and has the nickname Cleve.
Civil rights pioneer Clyde Kennard was arrested and convicted on false charges to prevent his entrance to an all-white university in Mississippi. The name Clyde, hot in the early twentieth century -- reaching as high as number 51 -- has an edge of jazzy cool that makes it definitely ready for a comeback. It's already reached Number 334 on Nameberry.
Esau Jenkins was a key activist in South Carolina, encouraging black people to register to vote and working for their economic, cultural and political advancement. The neglected Old Testament name of Jacob's brother Esau is not in the Top 1000, but could in time share some of the popularity of Ezra.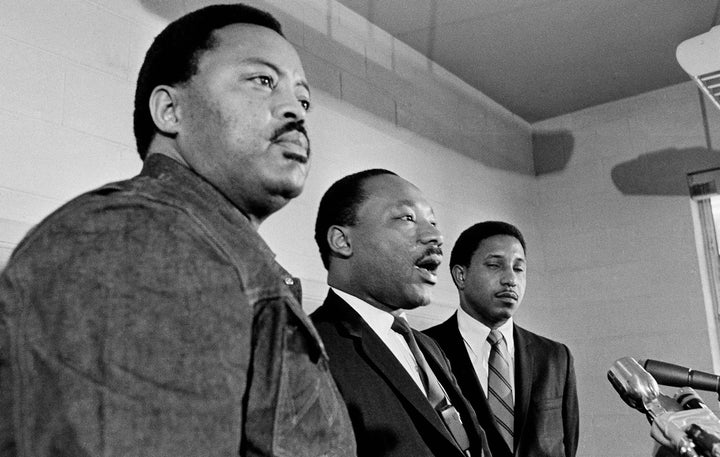 Hosea Lorenzo Williams was a chief field organizer for the Southern Christian Leadership Campaign (SCLC), who led the historic Selma to Montgomery march. Hosea is one of the least used of the Hebrew prophet names, but could join the ranks of biblical brethren like Daniel, Jonah, Nathan and Samuel.
In addition to being a civil rights leader, Marvel Jackson Cooke was a barrier-breaking journalist. As a girls' name, Marvel was a long-forgotten relic until it recently appeared as a (male) character name in The Hunger Games, giving it a more modern feel. It had reached as high as 487 for girls at the turn of the last century.
Modjeska
Active in the South Carolina branch of the NAACP, Modjeska Monteith Simpkins' work helped the state move towards racial equality, but at the price of her life and home becoming targets of violence. She was named for a famous Polish actress, Helena Modjeska, who emigrated to California in the 1870s.
Prathia
Rev. Dr. Prathia Hall was a theologian and prominent Civil Rights Movement speaker. She is believed to have inspired Dr. King's 'I have a dream' speech, having used that phrase repeatedly in a prayer he heard in 1962. Today Prathia is a fairly unusual name with potential for inspiration.
The daughter of a former slave, Septima Poinsette Clark was known as the "Queen mother" or "Grandmother" of the American Civil Rights Movement because of her important work for voting rights and education reform. Septima is a number name, the feminine version of the better-known Septimus.
The daughter of sharecroppers, Unita Blackwell took part in the massive effort to register black voters across Mississippi and later became the first black female mayor of the state. Unita makes an interesting spin on the Virtue name Unity.
Winson
Winson Hudson was an early NAACP chapter executive, initiated a lawsuit to desegregate her county's schools and helped integrate various institutions. Winson -- which sounds like Winston without the 't' --was actually her middle name, and quite possibly a family surname. Her first name was Anger.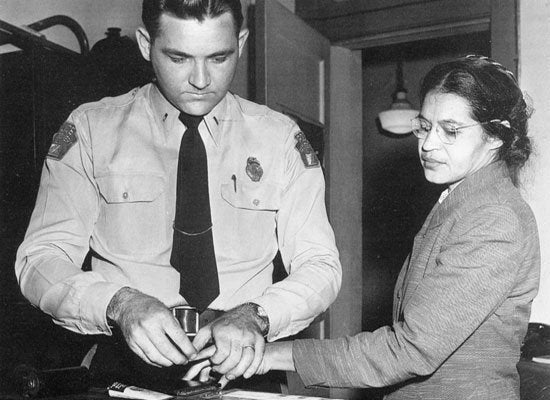 The Remarkable Women Of Black History