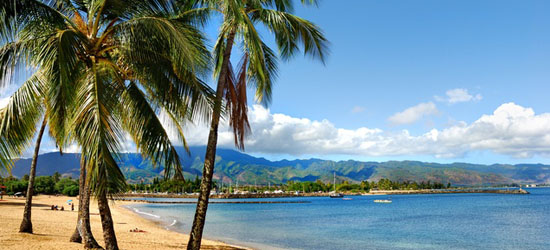 Photo Courtesy of Dreamstime. Article by Robert Firpo-Cappiello of Budget Travel.
We know, we know: You've still got some sand in your shoes. Who wants to think about winter when it's still so far away? But you might want to reconsider because we've got 11 irresistible winter getaways that can put you on world-class slopes or white-sand beaches. There's just one catch: If you want a price as dreamy as these trips, don't wait for the first snowfall to make your reservation.
ORLANDO, FLA.
Theme Park Heaven
There's a good reason folks around the world book theme park vacations a year or more in advance: While admission to the parks ain't cheap -- often topping $80 per day for adults -- you can get a break on airfare and hotel reservations by booking early. Orlando, Fla., is the epicenter for park sharks -- it's home to Universal Studios Florida, SeaWorld Orlando, and Walt Disney World.
Get There: Round-trip flights from New York to Orlando on JetBlue start at $218.
Stay: Best Western Plus Orlando Gateway Hotel is near all Disney parks, Universal, and SeaWorld -- truly a "gateway" to Orlando attractions (7299 Universal Blvd., bestwestern.com, doubles from $78).
LAGUNA BEACH, CALIF.
Surfin' Safari
You're under no obligation to actually catch a wave just because you visit Laguna Beach, an iconic seven-mile stretch of sea and sand in Southern California's Orange County -- most visitors are content to swim and soak up the warmth of the sun. But if you're so inclined, lessons with a champion surfer come with a money-back guarantee that you'll "get up" -- surf slang for standing on the board on your first lesson ( If you can bring yourself to towel off and put your shoes back on, good vibrations can also be found in nearby Laguna Village, a prime spot for browsing quality art galleries and other shops -- a reminder of the town's roots as an artists' colony.
Get There: Round-trip flights from New York to Los Angeles on JetBlue start at $336; round-trip flights from Chicago on Frontier start at $288.
Stay: Pacific Edge Hotel on Laguna Beach is right on the beach and walking distance from Laguna Village (647 South Coast Highway, Laguna Beach, pacificedgehotel.com, doubles from $140).
TULUM, MEXICO
South of the Border
Tulum invites you to do as much, or as little, as you like. On Mexico's Yucatan peninsula, the seaside community is home to pristine Caribbean beaches famous for their giant sea turtles and the site of pre-Columbian Mayan ruins, including temples and castillos dating back to the 13th, 14th, and 15th centuries. Admission to the cliff-hugging ruins is only about $5.
Get There: Round-trip flights from New York to Cozumel on American start at $438; round-trip flights from Los Angeles on United start at $535.
Stay: Palms Tulum Luxury Hotel is near Tulum National Park and the Mayan ruins (Calle Escorpion Sur Esquino Con Calle Andronmeda Oriente, 52/984-878-1016, doubles from $180).
PUERTO RICO
Caribbean Dream
Where can you prowl the winding streets of an old-world-style city, explore a rain forest, and pay an eerie nighttime visit to a bay that glows in the dark, all without leaving the United States? Only Puerto Rico offers historic Old San Juan, the teeming, colorful El Yunque Rain Forest, and the hauntingly beautiful La Parguera bioluminescent bay. Oh, and there's also the world-class beaches if you insist on doing nothing much at all.
Get There: Round-trip flights from New York to San Juan on JetBlue start at $335.
Stay: Embassy Suites Dorado Del Mar Beach & Golf Resort, just outside San Juan, includes an 18-hole Chi Chi Rodriguez-designed golf course built along the rocky cliffs and jetties of Puerto Rico's Atlantic coast; complimentary cooked-to-order breakfast is included (201 Dorado Del Mar Blvd., Dorado, Puerto Rico, embassysuites.hilton.com, doubles from $159).
OAHU, HI
Pacific Paradise
In the dead of winter, the classic image of Oahu's hotel-lined Waikiki Beach can either haunt your dreams or, if you book now, be yours to savor in person. The Waikiki neighborhood of Honolulu stretches from the Ala Wai Canal to Diamond Head, a volcanic cone misnamed by 19th-century explorers who believed the rocky cone held diamonds. Take a stroll on Beach Walk, where you'll find gift shops and art galleries (including a ukulele shop) and casual dining options that include traditional Hawaiian dishes and live music.
Get There: Round-trip flights from San Jose, Calif., to Honolulu on United start at $502.
Stay: Coconut Waikiki Hotel is an Art Deco-style boutique hotel with a tropical pool; it's a short walk from Waikiki Beach Walk (450 Lewers St., Honolulu, >hotels.com, doubles from $169).