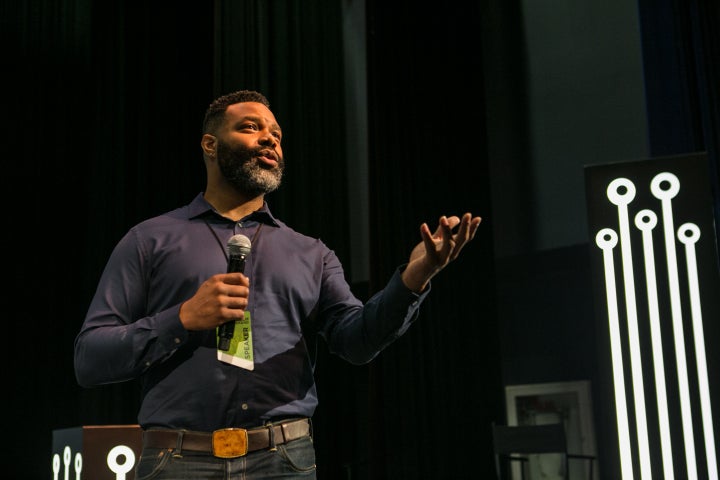 Need to increase your network, serendipitously run into that VC that you've been trying to connect with, or learn about emerging trends for entrepreneurs and climbing the corporate ladder? Blacktech Week has put together a list of the must attend conferences for black techies, hustlers, entrepreneurs, startup founders, dreamers and creatives to help you close out 2017 like a Boss?
Here are 12 conferences and events we recommend you check out this Fall that will help you Level Up. So get your plane tickets, practice your pitch and get your business cards ready.
1. Ecosystem Powered by Camelback Ventures —Sausalito, CA — Sept. 28th-29th. 2017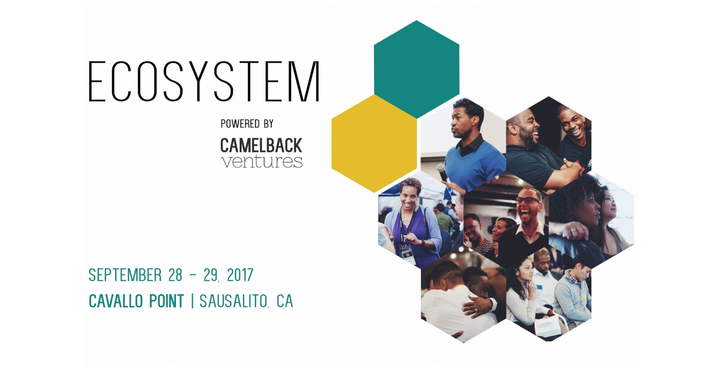 Check out Ecosystem Powered by Camelback Ventures. Ecosystem is a new summit devoted to strengthening the ecosystem for entrepreneurs of color. Ecosystem will feature a mix of keynotes, breakout sessions, and experiential learning opportunities for entrepreneurs and ecosystem builders. For more info on Ecosystem Conference check out the link below: www.camelbackventures.org
2. National Black MBA Conference & Expo — Philadelphia, PA — Sept. 26th–30th, 2017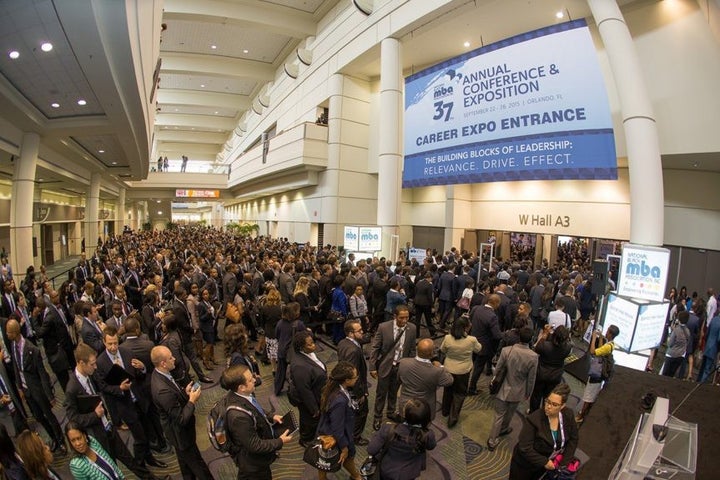 If you're looking for a more formal and buttoned up conference that's still LIT then you've got to check out the National Black MBA Conference & Expo. Going into its 38th year, the 2017 Annual Conference & Exposition presented by NBMBAA® & Prospanica® will feature an array of programming designed to help attendees expand their leadership capabilities while learning valuable information to increase marketability in a highly-competitive landscape. Entrepreneurs, students and seasoned professionals will all be enriched by exclusive networking opportunities and invaluable industry knowledge.
3. Blogalicious -Miami, Florida October 5th-8th- 2017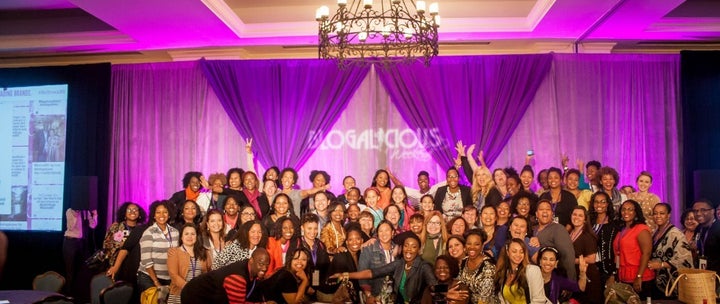 Going into it's 8th year Blogalicious is the go-to destination and resource for influential multicultural women social media enthusiasts from all over the world to collaborate, connect and uplift one another. Discover and discuss ways to create smarter creative content, and engage in impactful marketing. Learn about new programs, people, and platforms that engage your audience and build relationships. http://beblogalicious.com/conference
4. A3C Festival & Conference — Atlanta, GA — Oct. 4th— 8th, 2017

A3C (All 3 Coasts) Festival & Conference engages and inspires the artists, entrepreneurs, and creatives that shape hip-hop culture. Founded in 2005, A3C has grown from a local showcase to become one of the most important hip-hop events of the year, which is commonly referred to as "Hip-Hop's Family Reunion."
5. Black Enterprise Tech Connect Summit — Burlingame, CA — Oct.9–10. 2017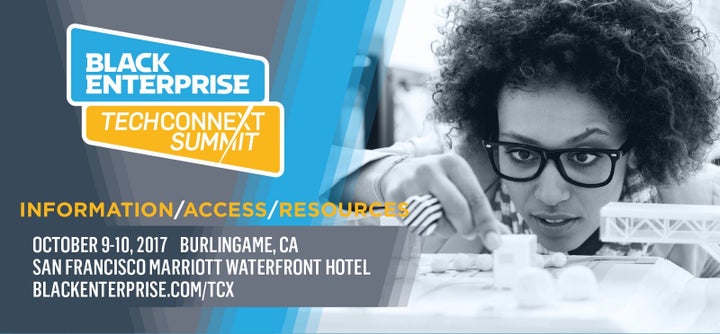 Looking to connect with black tech innovators in Silicon Valley and beyond? Black Enterprise has put together a two day experience of collaboration and forward thinking with the BE TechConneXt Summit, Oct. 9–10 at the San Francisco Airport Marriott Waterfront in Burlingame, California. This summit will feature nationally recognized leaders in the technology community, showcase new technologies, and provide attendees with access, relationships, and resources necessary to excel in the tech industry.
If you are a part of the tech community, right here is where you need to be. For more info check out
6. Black and Brown Founders — Philadelphia, PA — Oct. 9 -10, 2017

The current model for building startups was not designed with founders of color in mind. Black & Brown Founders aims to empower Black and Latinx entrepreneurs by providing resources and community to launch and scale tech companies. Black & Brown Founders Project is a conference with the mission of providing Black and Latinx founders with resources and community to build successful companies without having to rely on venture capital. For more info on the Black &Brown Founders Project Conference check out: https://blackandbrownfounders.com/
7. Hillman Demo Day — Cincinnati, OH— October 9–13, 2017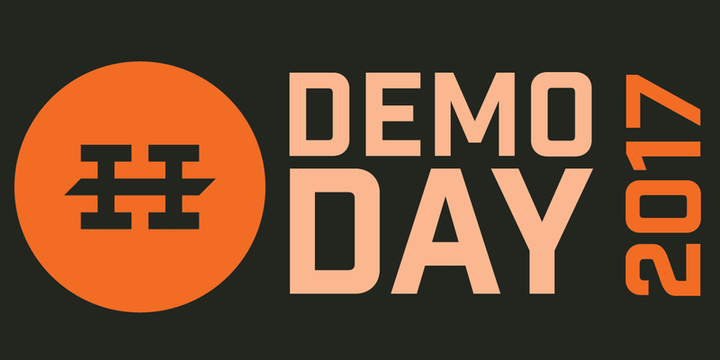 The Hillman Acellerator provides seed funding for early stage tech companies with underrepresented founders. Come get a first look at the startups selected for Hillman Cohort One at Demo Day. Founded by Dhani Jones, Ebow Vroom and Candice Matthews, the Hillman Accelerator in 2016. Their demo day will feature grads from their first cohort. For more info on Techstars Startup Week Cincinnati and the Hillman Demo Day check out the link below: https://www.hill7.org
8. Black Wall Street:Homecoming— Durham, North Carolina — October 11th — 13th, 2017

Black Wall Street: Homecoming is an annual networking conference for early-stage entrepreneurs, focused on the intersection of content, connections and culture. Celebrate the rich history of black excellence and learn from diverse, multicultural entrepreneurs, their investors and the community that supports them. Investors. Students. Ecosystem Supporters. People who just want to learn(Or Party). This event is for you. Join your peers and people who inspire you for three days of networking and talking deals in Durham. For more info on this conference check out: bwshomecoming.com
9. Tech Inclusion — San Fransisco, CA — October 17th–19th, 2017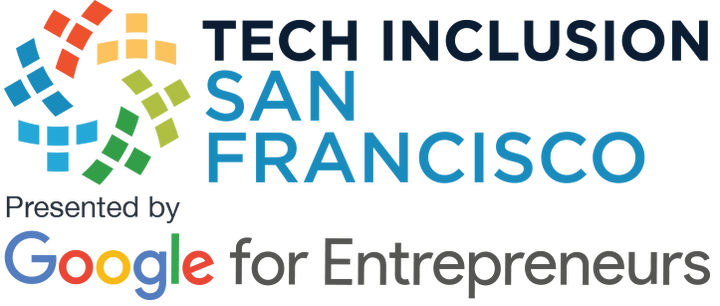 In addition to being a conference, Tech Inclusion has one of the biggest hiring fairs of all the conferences listed in this article. Taking place over 2.5 powerful days to explore tech jobs, access and opportunity, empathy and allyship, inclusive and accessible design, creating inclusive teams and so much more. Now more than ever we must come together to drive solutions: as executives, hiring managers, human resources, data scientists, educators, entrepreneurs, investors, policymakers and diversity and inclusion advocates. For more information check out https://techinclusion.co
10. MogulCon — Atlanta, GA — Nov. 3rd–4th, 2017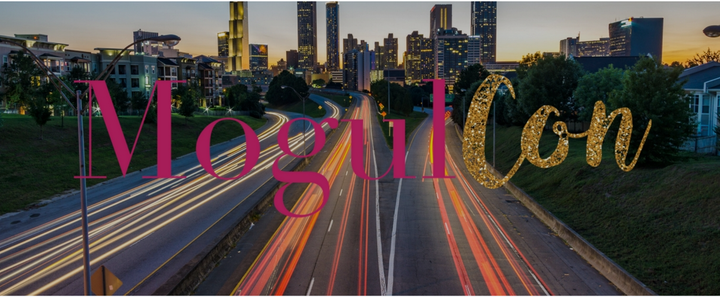 For the 2nd year in a row, MogulCon is the #1 event where female corporate influencers and women-owned businesses come together to share, discuss and learn from one another. Bringing together women of power, influence, and wealth to share their knowledge on how to create more powerful female-entrepreneurs and Influencers in the 21st Century.
MogulCon is bridging the gap and sharing lessons learned from women across the career spectrum. From intimate sessions and panel discussions with real business moguls and top influencers at Fortune 100 companies. For more info check out: http://www.mogulcon.com
11.Afrotech — San Francisco, CA— November 10th-11th, 2017

If you're looking to arm yourself with the tools to take a business to the next level for 2018 then you may want to check out AfroTech. AfroTech is a conference where the founders and employees of some of the fastest-growing tech startups will present the tactics & strategies they use to grow their products and businesses. With three full tracks of workshops, fireside chats, and networking events for Design/Data/Engineering, Biz Dev, and Startups it has a little something for everybody. Conversations will range from raising venture funding, combining tech and culture, user design workshops and growth hacking. For more info on AfroTech conference or to buy tickets check out the link below: www.afrotech.com
12.Data for Black Lives — Boston, MA— November 17th-19th, 2017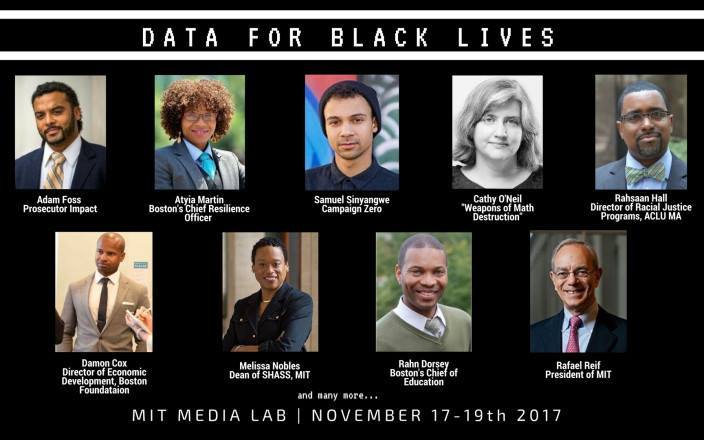 Data for Black Lives will bring together community members, organizers, academics, technologists, educators, artists, policy makers, and public servants for the inaugural Data for Black Lives conference at the MIT Media Lab to develop a blueprint for the future of data science as it relates to racial justice work. The conference will create a space where activists and data scientists can develop more meaningful relationships and Engage the most pressing racial justice issues and explore opportunities for future research and practice through real-time problem-solving and brainstorming. For more information visit http://d4bl.org
Like this list? Hit that share button. Did we miss one? Let us know who else should be on the list
About the author: Blacktech Week is a week long summit committed to dramatically shift the way Black communities engage and create value within the innovation sector, we focus on drawing resources, training, networks, funding, national convenings and inclusive policies into the Black community to build an asset and talent filled space where innovation can thrive. Join us in Miami for Blacktech Week in February 2018! For more information visit www.Blacktechweek.com
Related
Popular in the Community