She may be starring in the third season of the super scary series American Horror Story, but Jessica Lange definitely has a soft side, too.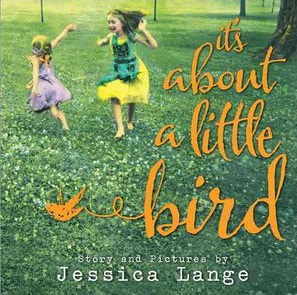 While the Oscar- and Emmy-winning actress's TV show is far from family-friendly, her new children's book, It's About a Little Bird, is for the kiddos.
Featuring Lange's own hand-tinted photographs, the story surrounds two sisters, Adah and Ilse, who explore their grandmother's farm in search of treasures and discover a golden birdcage in the barn.
A lovely tale that's also beautiful to look at, Lange's effort got us thinking about other books for kids written by celebrities. Here are 11 that we think have true star power.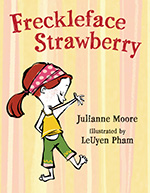 Freckleface Strawberry by Julianne Moore: Even though our kids aren't redheads, they adore this New York Times best-selling story of a girl who learns to appreciate her freckles and realizes being different is what makes you stand out.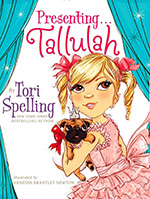 Presenting Tallulah by Tori Spelling: Privileged Tallulah was told not to get dirty, not to be loud and even not to wear (gasp!) jeans to school. She's seen as "different" by the other kids, but when she makes a new friend -- and rescues a puppy -- she finds out being different isn't necessarily a bad thing.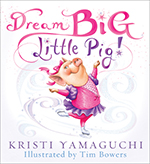 Dream Big, Little Pig by Kristi Yamaguchi: Poppy the pot-bellied pig wants to be a star, and quickly finds out it isn't easy being the best. But Olympic figure skater Yamaguchi teaches that hard work can pay off.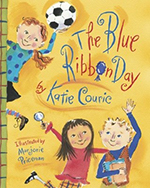 The Blue Ribbon Day by Katie Couric: Ellie and Carrie, named after the news anchor's own daughters, learn about disappointment when only one of the friends is chosen for the soccer team in this charming tale that ends happily.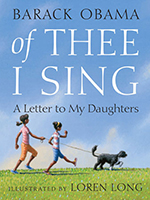 Of Thee I Sing by Barack Obama: Our children continually come back to this beautiful letter to the president's daughters, in which he pays tribute to 13 notables who helped shape our nation. You might want to keep the hankies nearby when you read this one. Just sayin'.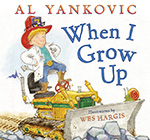 When I Grow Up by Al Yankovic: So, you may love Weird Al for songs like Eat It and Amish Paradise, but your kids will become fans thanks to this story that lists little Billy's career aspirations -- from movie director to pickle inspector.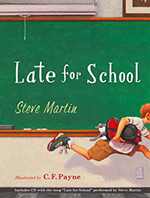 Late for School by Steve Martin: This funny rhyming story of a boy rushing to school will have your kids begging for a repeat reading. Make that many, many repeats.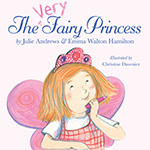 The Very Fairy Princess by Julie Andrews: The first in her best-selling series, co-written with her daughter, Emma Walton Hamilton, Geraldine doesn't care what you think -- she knows she's a fairy princess. Once they read this book, your kids won't be able to wait to show you their own "sparkle."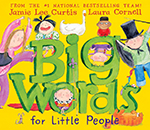 Big Words for Little People by Jamie Lee Curtis: The actress has made quite a name for herself penning stories for kids, and this book proves why. Lending fun definitions to great words (think cooperate, respect, privacy, patience), your kids will love slipping this new language into conversations -- and maybe even homework assignments!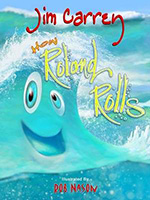 How Roland Rolls by Jim Carrey: Roland the wave acts as a metaphor for how everything is related in life -- a complicated topic told beautifully to children by the actor. Just released this fall, we'll be stunned if it doesn't become a family favorite for years to come.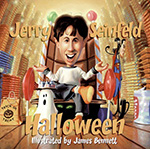 Halloween by Jerry Seinfeld: Searching for a great seasonal book for the kids' shelves? If you loved Seinfeld, you'll be smitten with this picture book in which the comedian muses on all things Halloween ("Bing-bong, come on lady, let's go! Halloween, doorbells, candy, let's pick it up in there."). We'd be pretty shocked if your kids didn't adore it, too.
Lesley Kennedy writes about family, fashion and other trends for ShopAtHome.com.