Pat Peoples has just checked out of a psychiatric hospital and is obsessed with exercise. He doesn't remember how or why he ended up in the hospital; all he recalls are flashes of the events leading up to his hospitalization. He wants to focus on his recovery to save his marriage.
Peoples is the protagonist of The Silver Linings Playbook, a touching and entertaining novel by Matthew Quick that captures the experience of someone living with a mental illness. The book deals with important themes like treatment, improvements and relapses, daily struggles and overcoming the past. The characters have goals, relationships and obstacles, just like everybody else.
Other fiction and nonfiction books -- some of them true classics -- can help fight prejudice against mental illnesses and disorders. They're also informative, engaging and rewarding reads.
Here's a list of our favorites:
The Noonday Demon: An Atlas of Depression, by Andrew Solomon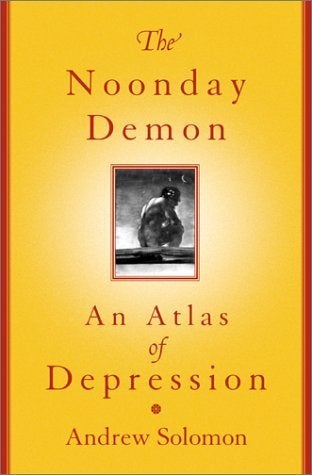 Considered one of the most important books on depression, The Noonday Demon by journalist Andrew Solomon portrays the author's personal experience with depression and provides extensive information about it. Myths, treatments and testimonies by several people who have depression are featured in this work, which received the 2001 National Book Award and was a finalist for the Pulitzer Prize for General Nonfiction in 2002. You can learn more about Solomon's work and his experience with depression by watching his illuminating (and popular) TED Talks.


The Silver Linings Playbook, by Matthew Quick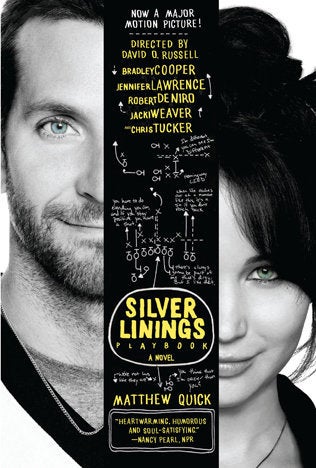 Matthew Quick's entertaining novel, which was adapted into a motion picture in 2012, tells the story of Pat, a young teacher who's just left a psychiatric hospital. He crosses paths with Tiffany, a recently-widowed woman who persuades him to compete in a ballroom dancing contest with her. The Silver Linings Playbook portrays what it's like to live with depression, anxiety, and mood swings in an entertaining and poignant way.
Your Voice in My Head: A Memoir, by Emma Forrest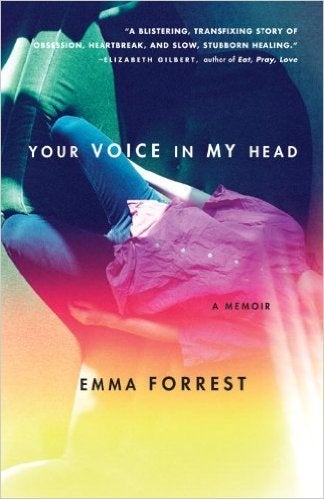 In this memoir, British journalist Emma Forrest openly describes her experience with depression, eating disorders, self-destructive behavior and attempted suicide. After she ends an intense relationship and her psychiatrist unexpectedly dies, Forrest decides to face her problems on her own. Your Voice in My Head invites the reader to reflect on the relationship they have with themselves.
My Age of Anxiety: Fear, Hope, Dread, and the Search for Peace of Mind, by Scott Stossel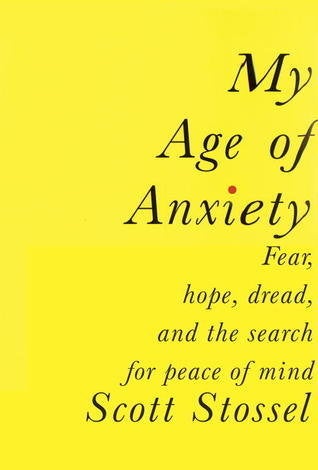 In this part-memoir, part-reportage, American journalist Scott Stossel bravely writes about his most acute episodes of anxiety, offering extensive information on the topic. "To confront and understand anxiety is to confront and understand the human condition," he writes.
The Bell Jar, by Sylvia Plath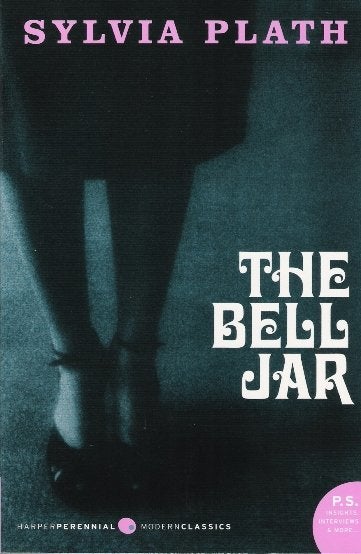 This American literature classic, originally published in 1963, is one of most prominent books on depression. Sylvia Plath, best known for her poetry, wrote her first and only novel under the pseudonym "Victoria Lucas." The autobiographical novel tells the story of Esther Greenwood, a young writer living with depression who is struggling to adapt to her new life as a journalist in New York. Plath committed suicide when she was 30, a month after the book was published in the United Kingdom. The Bell Jar became a seminal text in feminist and literary studies.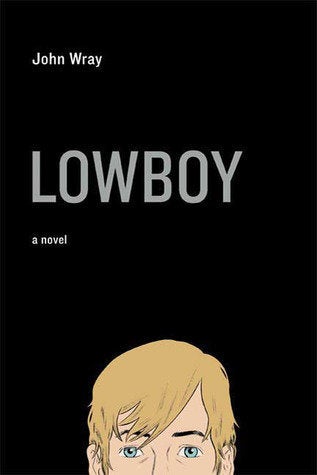 William Heller, a 16-year-old living with schizophrenia, escapes from a psychiatric hospital and ventures out into the underground labyrinth of the New York City subway system -- a metaphor for his own mind -- while his overprotective mother hires a policeman to find him. Author John Wray is considered to be one of the most promising young talents in contemporary American literature.
The Man who Mistook his Wife for a Hat, by Oliver Sacks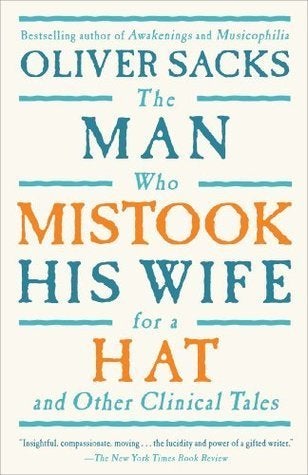 In one of his most famous books, the late British neurologist Oliver Sacks uses accessible language to explain the case histories of some of his patients, including P., a music teacher who mistakes his wife for a hat.
Mrs. Dalloway, by Virginia Woolf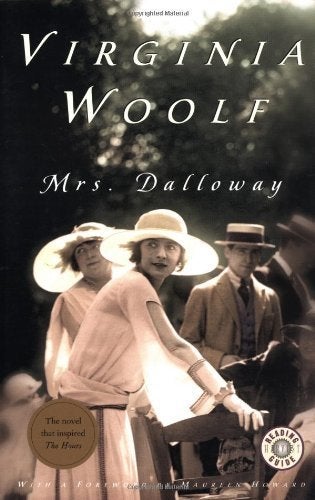 In this 1923 novel, the English writer Virginia Woolf sensitively chronicles a day in the life of London housewife Clarissa Dalloway as she prepares to host a party, while also portraying the decisions and struggles of other characters. Through Septimus, a World War I veteran, the author questions the methods used to treat mental illnesses at the time. Woolf, who had bipolar disorder and lived through episodes of deep depression, committed suicide when she was 59. Critical of social standards, she made history as a literary, feminist and LGBT icon. Mrs. Dalloway is considered to be one of her greatest works.
The Catcher in the Rye, by J.D. Salinger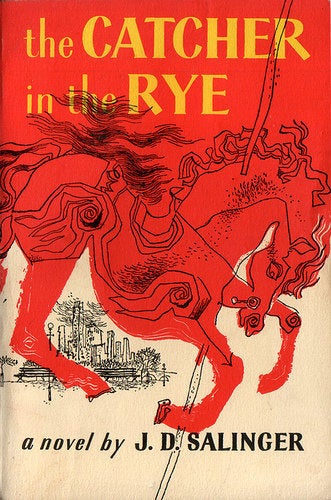 Outraged by the human hypocrisy and the destructive effects of World War II, teenager Holden Caulfield daydreams about suicide and experiences sadness, nostalgia and frustration. An immortal classic in American literature, the 1951 novel portrays how social problems and chaos affect sensitive minds.
The Hours, by Michael Cunningham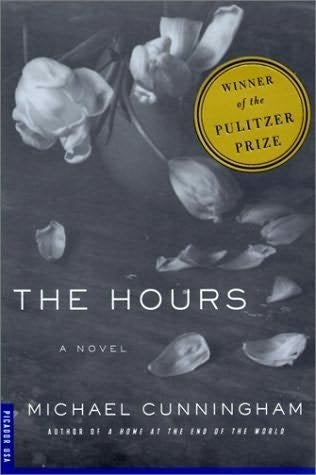 Combining fiction and nonfiction, Michael Cunningham elegantly describes a day in the life of three characters, exposing their relationships with depression and anxiety and the role that suicide plays in their lives. In 1949, the housewife Mrs. Brown reads real-life author Virginia Woolf's books and feels motivated to make changes in her own life. In 2001, another character, Clarissa, plans a party for a former boyfriend who is dying of medical complications caused by AIDS, echoing the plot of Woolf's Mrs. Dalloway. The Hours won the Pulitzer Prize for fiction in 1999.
The Man Who Couldn't Stop, by David Adam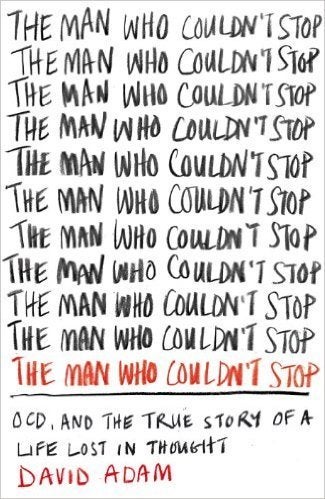 Journalist David Adam, editor of the Nature magazine, shares his personal experience with obsessive-compulsive disorder and deconstructs prejudices in an attempt to understand it. The Man Who Couldn't Stop tells moving stories about people with OCD in accessible language.
This article first appeared on HuffPost Brazil and was translated into English.
Related