With 87 years of bookselling experience, we think we know a thing or two about books. This year, for the first time in Strand's history, we asked our 150+ booksellers for their top picks. These are the 11 books Strand's booksellers loved most in 2014 (in no particular order).
Main Floor manager Cale H. highly recommends 10:04: "Ben Lerner's newest novel is semi-autobiographical, exceptionally interesting, and wholly uplifting. This is one of the only books I've read about "being a writer" that isn't annoying, but rather, incredibly life affirming." Plus: that cover is truly, truly spectacular.
Men Explain Things to Me - Rebecca Solnit
Colleen from the Art Department loves this book: "Men Explain Things to Me is a perfectly digestible collection of essays on the current state of feminism in the world. Highlighting the more insidious ways discrimination affects not only those oppressed, but damages society as a whole, Men Explain Things to Me is calm, thorough, and heartbreaking, and among this year's necessary reading for all of those reasons. I fell in love with Rebecca Solnit after reading this, and have yet to be disappointed by anything she's written since."
All The Light We Cannot See - Anthony Doerr
This National Book Award Finalist captured the hearts of readers across the world, so naturally, more than a few Strand booksellers felt the same.
Motherland Fatherland Homelandsexuals - Patricia Lockwood
To quote basement bookseller Maud P.: "Patricia Lockwood's poetry touches -- sometimes gropes -- the heart. Think hallucinatory pastorals; think 3rd wave feminism filtered through tumblr; think the rug pulled out from under you and presented back as an Onion headline."
This Changes Everything: Capitalism vs. the Climate - Naomi Klein
In the words of Library Services manager Tris M.: "What is wrong with us? That is the question that sticks with you throughout Naomi Klein's masterful new book, This Changes Everything: Capitalism vs. The Climate. Basically, if you care about the environment, if only a little, you should read this.
Can't and Won't - Lydia Davis
Lydia Davis rocks. Simple as that.
"Can't and Won't is funny, dark, sneaky and compelling, showcasing Lydia Davis' mastery of the short story and ability to hook her audience with as little as a sentence. A great gift for your smart friends with short attention spans," says Assistant GM Liz.
Citizen - Claudia Rankine
Strand's frontlist book buyer Carson M. says: "Phil Klay is the deserving winner of this year's National Book Award for Fiction. His debut story collection is a forceful examination of modern warfare's destabilizing effect on its participants, both on and off the battlefield."
Resident poetry fan Maud P. writes of Rome: "Dorothea Lasky's Rome is everything you could want from a modern re-telling of the ancient city, and every city that came after... Apollo smiled on these poems." Romulus and Remus approved.
More Curious - Sean Wilsey
Basement manager Sean C. is a huge fan of More Curious, calling it: "A propulsive collection of essays that takes the reader from Marfa, TX (one of the weirdest places in the continental United States) to the inner workings of NASA with a few exploratory pit stops in subcultures that are uniquely American. Wilsey's voice is peripatetic, inquisitive and one of a kind."
Praying Drunk - Kyle Minor
: "There is no way to sugar coat Kyle Minor's
Praying Drunk
, this is a very dark collection of stories. That said it reads effortlessly and weighs heavily on the soul and the mind. Images, characters, quotes come flooding back when I am in the most unexpected places, even reading an entirely different book. This is a work of genius." Some of the best damned short fiction you will ever read. Ever.
___________________
Also on The Huffington Post: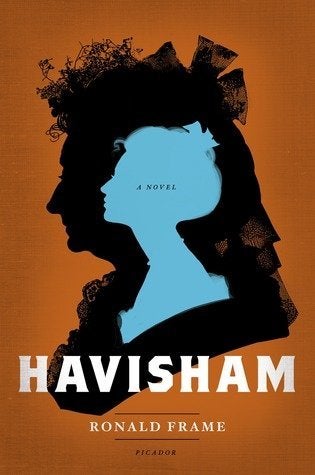 10 Books That Tweak Great Classics
Popular in the Community