National Coffee Day is September 29th! Who doesn't like a good buzz now and then? Getting your caffeine fix is easier than ever today, with coffee recipes perking up all kinds of drinks, sweets and savory dishes.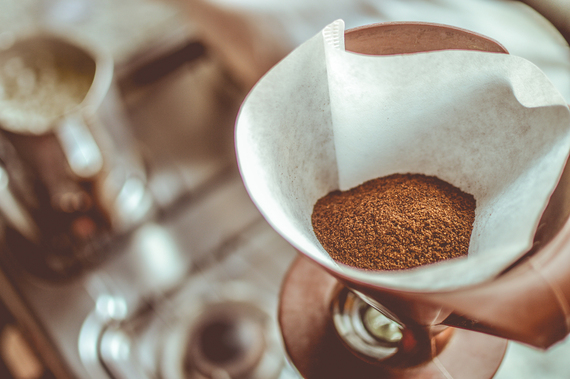 Check out this list of some of the world's most buzzworthy eats and drinks.
Irish coffee
What could be better than coffee alone? Coffee with booze of course! This Irish-themed variation will have you saying, "Top of the morning to ya!" Traditionally sipped as an evening cocktail, Irish coffee is prepared by mixing hot coffee, whiskey and brown sugar, followed by a generous dollop of thick cream. Irish coffee will not only have you feeling buzzed, but will leave you with an enviably thick and conversation-worthy milk mustache. Mmmmm.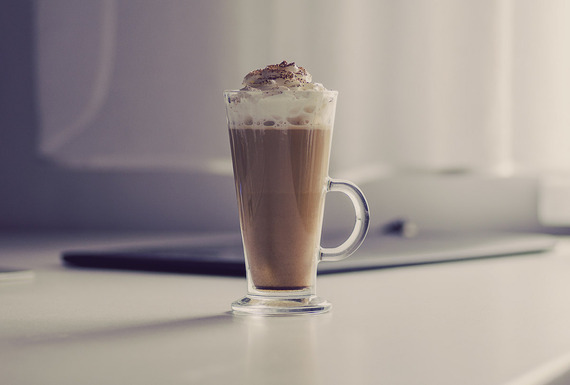 Vietnamese iced coffee
Vietnamese iced coffee is a refreshing mixture of super strong espresso and sweetened condensed milk, ideal for sipping in the afternoon when the 2 o'clock slump hits. Depending on the style, Vietnamese coffee can be either brewed via an espresso machine or using the much more poetic Vietnamese coffee filter method in which coffee slowly brews and drips through a mini coffee pot for five minutes.
Coffee bacon
As if bacon couldn't get any tastier, why not add coffee to it? Candied bacon made with coffee glaze makes a delicious savory-sweet treat. The roasting preparation method of coffee beans offers depth and complexity to this already robust classic.
Red eye gravy
For red eye gravy, black coffee is used to deglaze the roasting pan the meat was prepared in. The resulting liquid is used to make a rich gravy layered with flavors to create this southern American staple.
Coffee-marinated steak
Coffee and coffee grinds are often attributed as the secret ingredient of many rubs and marinades on roasted or grilled meats. Using coffee like a spice in a glaze or rub not only creates a decadent lacquered finish but also adds complex bitter and earthy notes unmatched by other ingredients.
Tiramisu
Commonly regarded as Italy's most popular dessert, Tiramisu (Italian for "pick me up") is comprised of layered mascarpone cheese, lady finger biscuits, espresso, eggs, cocoa, sugar and dark rum. The delicate Italian custard contrasts the bold sharpness of cocoa and coffee to create this velvety sweet indulgence.
Affogato
Another match made in coffee heaven, an Affogato (Italian for "drowned") refers to a scoop of cool vanilla gelato covered in steaming hot espresso. The variation in temperatures makes for a unique dessert experience you're sure to enjoy.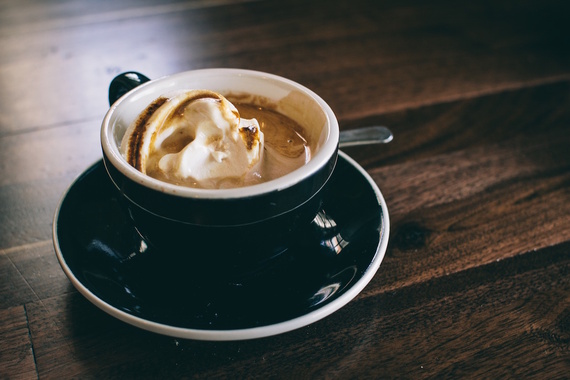 Chocolate-covered coffee beans
Chocolate-covered coffee beans provide a jolt of caffeine that'll perk you right up. Deep roasted beans add crunch and bitterness to this snack, while the outer layers of smooth luscious chocolate provide a sweet textural opposition.
Coffee ice cream
With roasted coffee having 700+ aromatic compounds including nutty, fruity, chocolatey and spicy notes, coffee ice cream is a natural compliment to any dessert. Also delightful if served simply in a cup or cone, This treat is one ice cream flavor that's timeless and elegant.
Coffee Cakes, Macarons and Truffles
When it comes to baking, coffee occupies a well deserved place in many recipes. Because brewed coffee intensifies chocolate flavor and cuts sweetness in desserts you'll find coffee commonly called for in numerous cake, macaron and biscotti batters.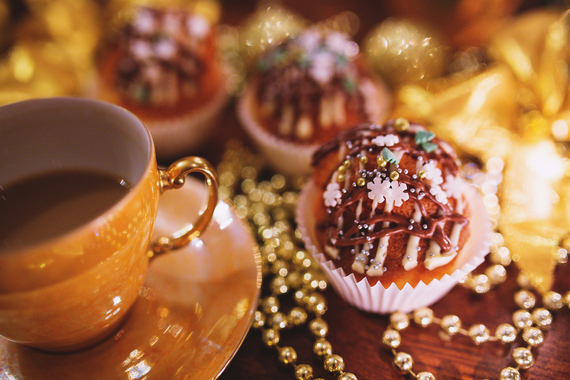 Coffee toffee
Coffee toffee can be enjoyed alone as a crunchy candy or crumbled over a soft dessert. The caramelized buttery toffee, paired with the intense espresso flavor, make it a hard to stop at just one!
Contributed by Chelsea Cordes