Life is easier when you and your partner are more or less two big kids at heart. Just ask illustrator Caitlin Quijano.
On her site Anemone Lost, the 26-year-old Canadian artist draws witty, semi-autobiographical comics about adulthood and everyday life with her husband. They're also super relatable; who hasn't gotten peeved at their partner for the sin of Netflix adultery?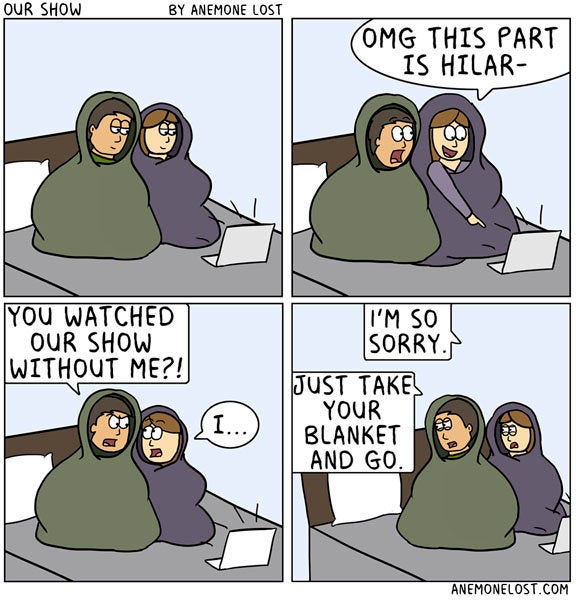 "He's been my biggest cheerleader since the beginning," she told The Huffington Post. "When I draw a comic, my goal is always to make him laugh ― if I can do that, I know I've done my job."
See more of Quijano's endearing comics below or head to her site to see them all.