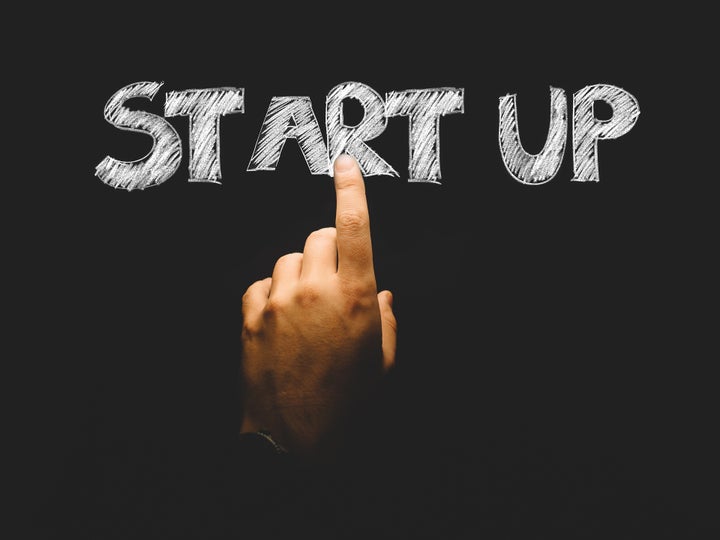 This past year has been marked with disruptive innovations that promise to upend almost every single industry. From the rise of Blockchain and Virtual Reality, to the proliferation of voice-enabled assistants, companies across the board are aiming to make daily life more efficient, entertaining and informative.
Although 2017 has set the innovation bar high, I'm already looking ahead to what's in store for 2018. Several startups have made great strides in the past year and are now poised to turn their respective industries on their heads. Here are 11 up-and-comers to watch out for in 2018:
Azazie
The inception of ecommerce changed shopping forever. But some retail niches were slower to jump aboard the internet shopping train, including the wedding industry. However, thanks to companies like Azazie, a digital bridal and bridesmaid gown retailer, the wedding industry has finally gone online. Azazie makes it easy for brides to outfit their entire parties because individual members can send in their custom sizes to Azazie's designers and collaborate for an easier shopping experience. The streamlined process makes it easy for bridal parties located across the country to find their dream dresses.
Studypool
Just as students' shopping and social habits have shifted dramatically over the course of the past decade, so too have their study habits. However, most schools and universities don't deliver educational support programs that speak to students' online habits. EdTech startups like Studypool are dedicated to helping students learn via a crowdsourced tutoring platform.
Through Studypool, students can connect with tutors from across the country for immediate support. Furthermore, the platform is also a great way for students to earn extra cash by offering their subject matter expertise to others in need of extra help.
Select
People love to share experiences and travel is the ultimate experience. As a result of all of this, people are discovering and making decisions based on social media more than ever before. The team at Select, a black card and concierge service that unlocks VIP perks and experiences across the globe, sees the social directly impact the types of travel experiences members request. When Select features a hotel partner on instagram, the social content often drives more bookings than traditional communications, like newsletters.
Dispatch Labs
This past year ushered in a turning point for the blockchain community; in 2017 these decentralized ledgers finally went mainstream. While not everyone in the public fully understands the difference between blockchain and Bitcoin, consumers across the globe are now aware of growing potential of blockchain technology to revolutionize everything from ecommerce to health records. The rise of several blockchain players, including Dispatch Labs, a blockchain protocol set to launch in early 2018, are early indicators that next year will be the year that these systems are integrated into everyday life.
LeadCrunch
Artificial Intelligence is been one of the biggest hot-button topics sweeping the tech industry and offering tangible solutions for both businesses and consumers, alike. From chatbots to machine-learning systems, this industry is on the cusp of being completely revolutionary. LeadCrunch is an AI-enabled demand generation platform helping companies target and connect with relevant sales prospects by pinpointing audience behavioral patterns.
Ulku Logistics
No company operating online can expect to survive without SEO proficiency. However, managing SEO campaigns is a time-consuming and complex process. Companies like Ulku Logistics are dedicated to helping organizations, big and small, optimize their organic reach on the web through a comprehensive mix of keyword targeting, on-site optimization, social campaigns, and, even, PPC ads.
Notion
While a lot of people think the Internet of Things is just a phase (and granted, startups like Juicero certainly don't help this perception), this industry is still on a pretty significant rise, as engineers are scramble make our lives more efficient. According to Gartner, 8.4 billion connected devices will be used in 2017, proving that this technology isn't going anywhere anytime soon. Notion is making major waves in the IoT landscape with it's single-sensor home monitoring technology. This easy-to-install device makes it easy for individuals to track activity, including smoke alarms, water leaks, and open doors all from their mobile devices.
Currency Capital
We live in an age of entrepreneurism. Today, professionals from all backgrounds and across all verticals have more available resources to connect with potential audiences and bring their ideas to life. But more marketing and advertising opportunities does not mean it is easier to secure sufficient funds to launch a company. Entrepreneurs, especially first-time entrepreneurs, often see their dreams come to an end because they aren't able to find the capital to launch their businesses. Companies like Currency Capital, however, are dedicated to helping small businesses finance their companies through a comprehensive equipment financing marketplace. Leveraging Currency's technology, business owners can expedite the traditionally months-long loan approval process in a matter of days.
Los Defensores
The United States is home to more than 41 million spanish speakers. Despite the growing rate of this population, many industries are falling behind in delivering communication campaigns that resonate with this audience. Los Defensores is a legal advertising company that specializes in creating integrated digital campaigns that are easily accessible to spanish speakers. With more organizations seeking to implement comprehensive initiatives that speak to every potential audience member, Los Defensores will likely define its status as a pioneer in 2018.
SolidOpinion
The business model of online publishing is badly broken. Especially newspapers and magazines are still beholden to pre-Internet cost structures, with millions in printing and staffing costs. These publishers, as well as many other content creators, forfeit their communities and creative works to advertising conglomerates. Often these ad networks mask themselves as search engines and social media when they are in fact competing for user engagement with the very publishers they pretend to serve. Advertising platforms stepped between longstanding relationships of publishers and their advertising partners.
SolidOpinion's engagement platform empowers publishers to re-engage with their user base by rewarding content generation by readers and allowing user influence over their contributions. The company is currently preparing for its initial coin offering (ICO) which will create a new crypto currency called 'Engagement Token' for publishers, advertisers and users. Visitors of publisher websites are rewarded with these tokens for subscribing to newsletters, commenting on articles and many other activities, as designated by the publisher. Advertisers use the token to purchase dedicated headlines in a pay-per-article model. As a result users stay engaged with publishers through notifications of their interactions with content and other users, advertisers are exposed next to relevant content and users do not leave for social media websites.
Taft
Taft clothing is a direct-to-consumer shoe company poised to transform how people find and buy high-quality apparel. Taft recognizes the consumers today are not interested in buying overpriced, mass-marketed items. Instead, they want unique, high quality pieces. Taft is committed to answering consumer's demands with their handmade and handpainted models, which are sourced from southern Spain. Taft shoes assure the highest quality and value for the price. If you want your style to stand out in 2018, look no further than Taft.
With so many different innovations happening this past year, which one are you most excited about? Answer with your comments below.
Support HuffPost
The Stakes Have Never Been Higher
Related
Popular in the Community