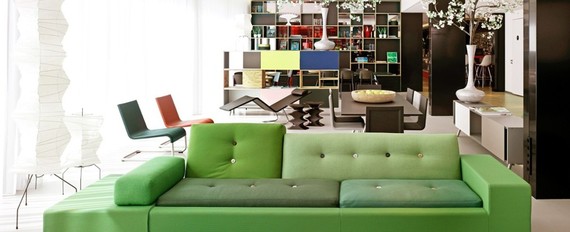 Remember when staying at an airport hotel meant cookie-cutter design, a downer continental breakfast and bad pay-per-view movies? Forget all that. A new breed of properties is changing the art of the layover, thanks to ultraluxe amenities, cutting-edge tech, killer design and top-notch food. Hell, you may even push that flight another day.
Citizen M Charles De Gaulle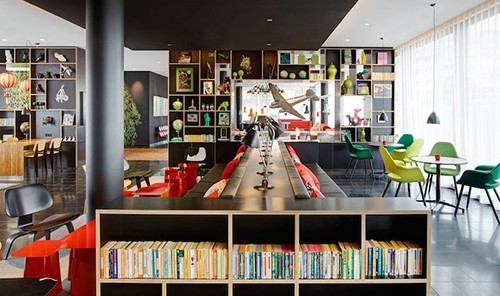 Dutch creative studio Concrete played up the aviation theme at this fashionable outpost of Citizen M. Model planes and blimps hang in the clubhouse-like communal space, which is also outfitted with propeller sculptures and vintage photos from the days when air travel was truly glamorous. Also on hand are a selection of design books curated by Amsterdam's renowned bookshop Medno, as well as iMacs and a kitchen stocked with pastries. But the best place to unwind after your flight is in your room's Vitra chair while watching 747s take off outside your window.
Element Miami, Miami International Airport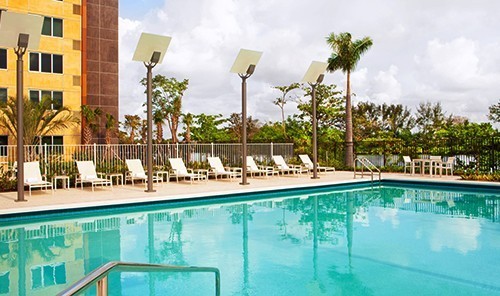 Tripod floor lamps, mint tile kitchenettes, an all-night gourmet pantry -- Westin's eco-minded offshoot near Miami International Airport feels like your own pied-à-terre. Its green cred stacks up too, with stationary bikes that produce electricity at the state-of-the-art fitness center and priority parking spots for hybrid cars. Bonus: The healthy menu at the Salon at Element restaurant is the antidote to greasy airport food.
Alt Hotel Pearson, Toronto International Airport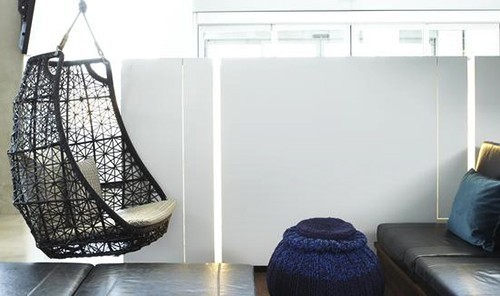 An interactive visual installation of Instagram images welcomes guests to this new wave hotel at the airport's Viscount terminal. Here it's all about function with a modern edge. The airy lobby has cozy hammock chairs, free hyperfast WiFi and a departure board with flight times. Upstairs, you'll find goosedown duvets on the beds and Fruit & Passion amenities in the bathrooms. If you're in a rush, the 24-hour grab-and-go sells ready-to-eat meals from local purveyors -- guaranteed to be better than the food on the flight.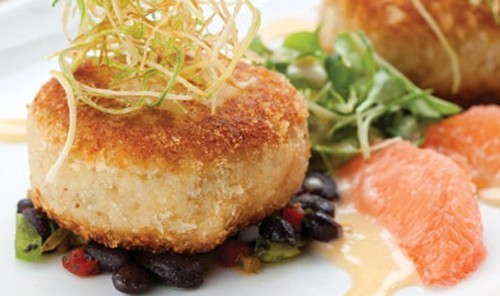 A chill L.A. vibe permeates this chic boutique hotel ,where stylish guests lounge in poolside cabanas or hang out at the hotel's American bistro. The colorful rooms come with customizable LED lights, and, as if to remind you that you're near LAX, the sleek staff uniforms evoke the Pan Am era. Don't miss the paintings of flight attendants from the 1960s in the lobby (appropriately named the Hangar Lounge).
Aloft Bogota, El Dorado International Airport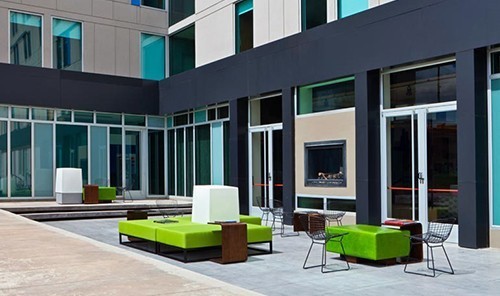 Starwood's urban millennial brand is on a mission to make airport stays cool. (It currently has 12 outposts, including the popular Montreal and San Francisco locations.) Minutes from El Dorado International airport, in the Connecta Complex, South America's first Aloft is not the place for weary, red-eyed passengers to rest their heads -- the buzzing social scene at the WXYZ bar is proof of that. But don't fret, the self-serve refueling station, with fresh fruit and cappuccino, will get you back on your feet come morning.