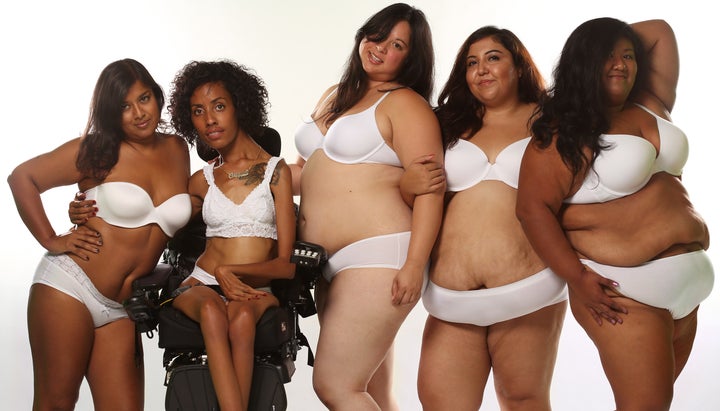 A new campaign is celebrating all bodies by selling a little bit of self-love. 
Created by Wear Your Voice Magazine, #BeyondBeauty is a campaign that hopes to challenge brands that promote body positivity to include a more diverse range of women in their advertisements. The campaign includes a photo series which features 18 women of all body shapes.
"It is a campaign whose only selling point is self-love," a WYV press release reads. "We're not endorsing a product, we are supporting authenticity in all its forms. We are daring to look beyond this traditional and limiting idea of 'beauty' to see the strength that not only lies within, but that exudes from all." 
The series features different types of photos, such as a body-positive take on before and after images where nothing about the women have actually changed. Other images feature women of all shapes, colors and abilities in an ad-style photo with boxes such as "Flawed" and "Flawless" checked off next to one another.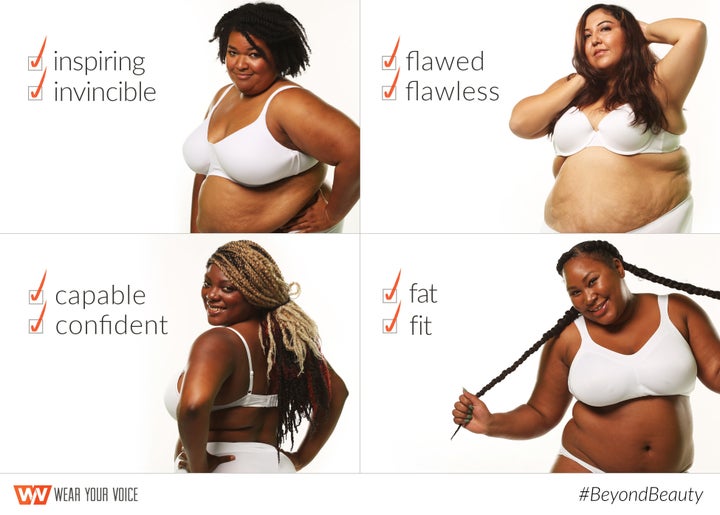 "As a media publication, we understand the responsibility media plays in our lives," WYV founder and editor-in-chief Ravneet Vohra wrote in a recent WYV article. "As a mother of two young children, I want to make sure that the next generation of young people don't inherit our insecurities."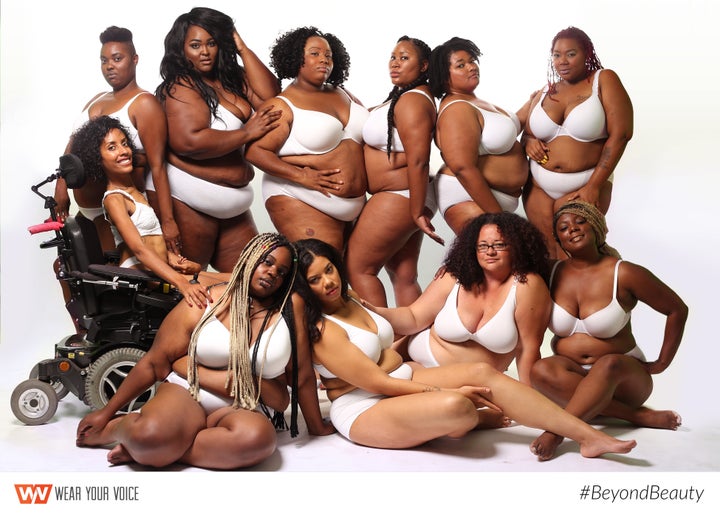 #BeyondBeauty is urging body-positive campaigns such as Dove's Real Beauty and Lane Bryant's #PlusIsEqual to include an even more diverse range of women. "The photos from the [Lane Bryant] ad campaign... lack diversity and appear to feature all models below a size 18," WYV senior columnist Rachel Otis wrote in a recent article. "Lane Bryant, whose clothing goes up to a size 28, did not make it a point to feature any model above a size 18." 
It's clear that self-love really is beautiful from the campaign's photo series. Scroll below to see more women going #BeyondBeauty and loving themselves -- just the way they are. 
Head over to Wear Your Voice to learn more about the #BeyondBeauty campaign. 
PHOTO GALLERY
We Exist: Diversity In Plus Size Bodies
Calling all HuffPost superfans!
Sign up for membership to become a founding member and help shape HuffPost's next chapter