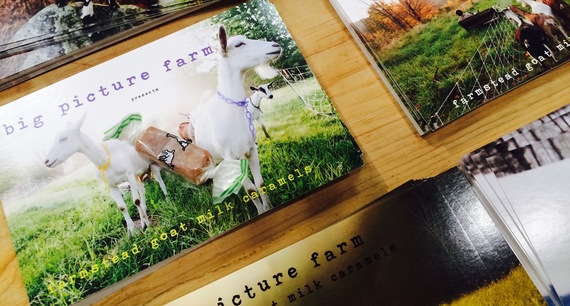 The 61st Summer Fancy Food Show in New York City showcases the latest food trends each year. My favorites are:
Charcuterie is no longer the old-fashioned butcher down the block. Hipsters are redefining the gastronomic tradition using the best ingredients. Charlitō's Cōchina in Queens, NY is making delicious handmade, small batch cured meat from salamis to chorizo.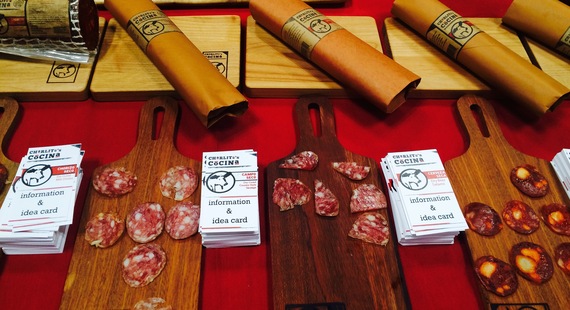 2-The Freezer Is No Longer A Bad Word
Putting things in the freezer was taboo for years. Darégal LE + Taste is changing the perception of the freezer by producing frozen herbs. Processing the herbs shortly after harvest preserves critical nutrients. They do all the work so you don't have to: rinsing, removing the stems and mincing the herbs to store in shakeable containers. Leftovers are no longer wasted or left to rot in the refrigerator.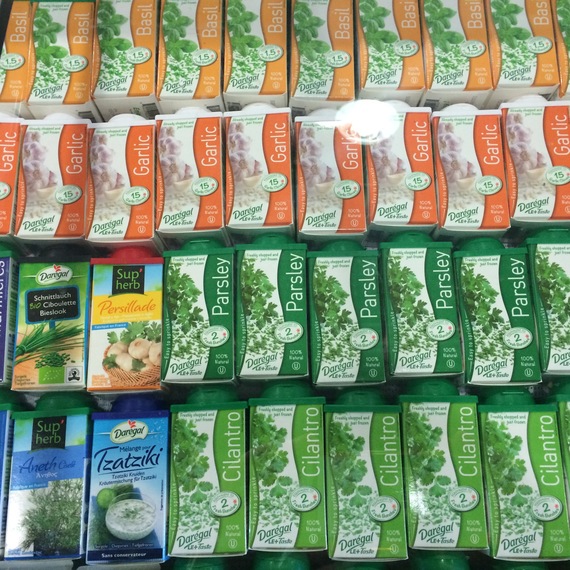 3-Pressed Fruit Becomes Artisanal
Grace & I transforms ho-hum pressed fruit and nuts to become a "wow" factor. Packaged to look like pressed flowers, the loaf includes its own cutting board. It's the perfect hostess gift or to serve with cheese to make a striking presentation.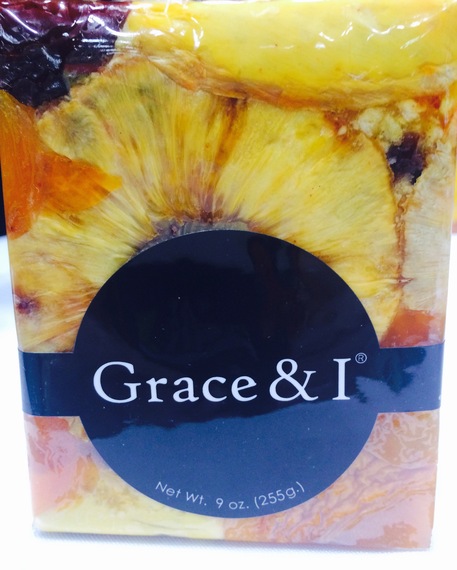 Caramel seemed like it was everywhere at the show. Big picture farm, a small dairy in Vermont produces caramels with goats milk. Not to be outdone, Olive & Sinclair in Tennessee uses sinful duck fat in their variety. Both were outstanding.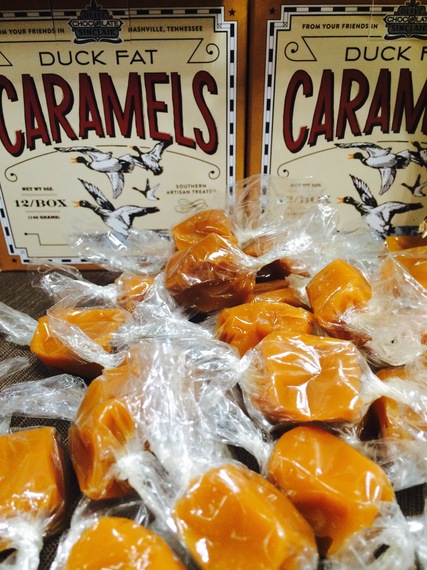 Fig, chestnut or cabbage leaves surround LaCasera's goat cheese. The leaves impart a fruity or vegetable flavor to the cheese. The bundle looks like a beautifully wrapped present and tasted delicious.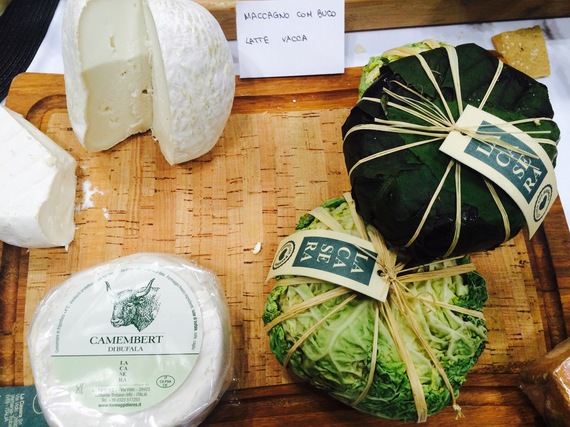 6-Flowers Are Now A Dessert
Wild Hibiscus Flower Co. hand packs its crimson colored hibiscus flowers in syrup to ensure each flower is not crushed. The flowers had a wonderful texture similar to dried fruit. Filling them with goat cheese creates an unexpected and decadent dessert.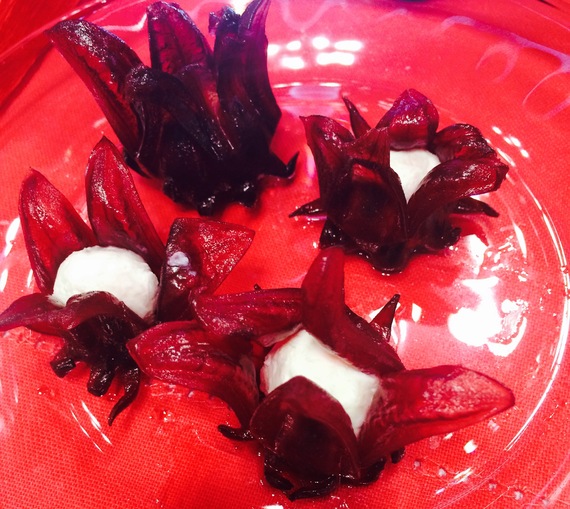 7-Fruit Is Finally In The Spotlight
Fruit is flash frozen, freeze dried, dried or juiced. Tropical and exotic fruits are the new orange juice. Frutos de Vida from Mexico mixed nopal which is part of the cacti family with orange and celery for a refreshing drink.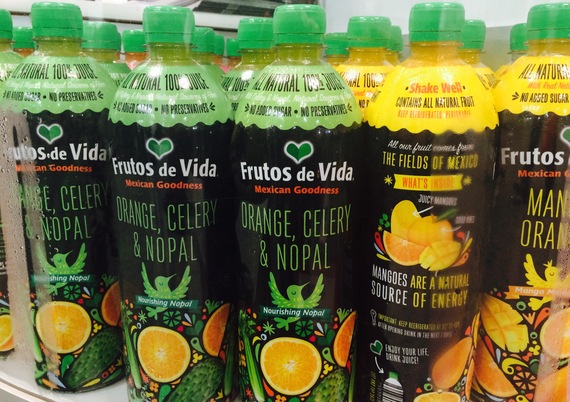 8-Low Calorie Never Tasted So Good
Brewla's specialty brewed ice pops are nothing like the ones we grew up with in day glow colors. Tea and natural fruit juices like pomegranate or hibiscus, infuse the pops. Each pop has only 50 calories or less. It is the perfect treat on a hot and sweaty day.
Playing with your food is no longer for children. Packaging is fun. meia.dúzia of Portugal uses paint tubes for their honey, jam and chocolate with fruits. Take the tubes with you where ever you go rather than relegate jars to the back of the kitchen cabinet.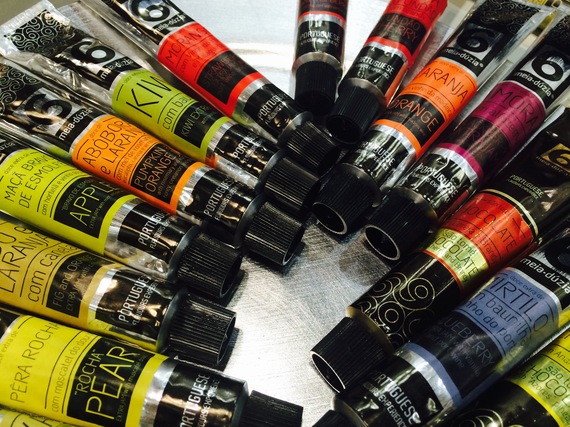 Responsible eating was front and center. Companies touted gluten free, organic ingredients, non-GMO certification, corn syrup free, and/or Fair Trade Act compliance.
A former Peace Corps volunteer founded Mavuno Harvest. The company purchases organic dried fruit from African farmers to ensure they sell 100% of their harvest. All the food is ethically sourced and complies with the Fair Trade Act. Plus, it tastes good and is healthy.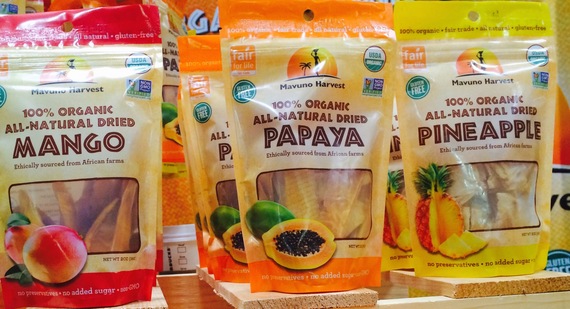 11-Craft Cocktails And Alcohol Have Gone Retro
Making drinks is easy with pre-mixed craft cocktail mixes and syrups with natural ingredients. Bar Smith and Morris Kitchen were two of the uber chic companies.
Port Morris Distillery recreates Old San Juan in the Bronx. Their "moonshine" is reminiscent of the Guayama Puerto Rican Mountains. Watch out hipsters, The Bronx is going to become the new Brooklyn....