On days like these -- when cold snow creeps over the tops of our boots and we're glad to be packed into a crowded subway car simply for the heat -- very few things make us warm and happy. Hot chocolate is too fleeting, our favorite winter hats are weathered, and by the time we get home all we want to do is crawl under a blanket and put on every pair of long johns we own. Pasta, on a day like this, is like a hot shower -- very few things make us feel this warm and content. Only one rule applies: You must have seconds.
Brought to you by the spirited home cooks' community at Food52.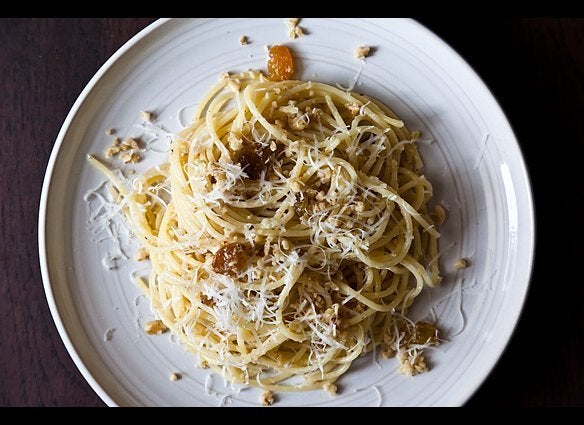 Food52 is a community for people who love food and cooking. Follow them at Food52.com -- and check out their new kitchen and home shop, Provisions.