How to find keys to the long-term relationship success and happiness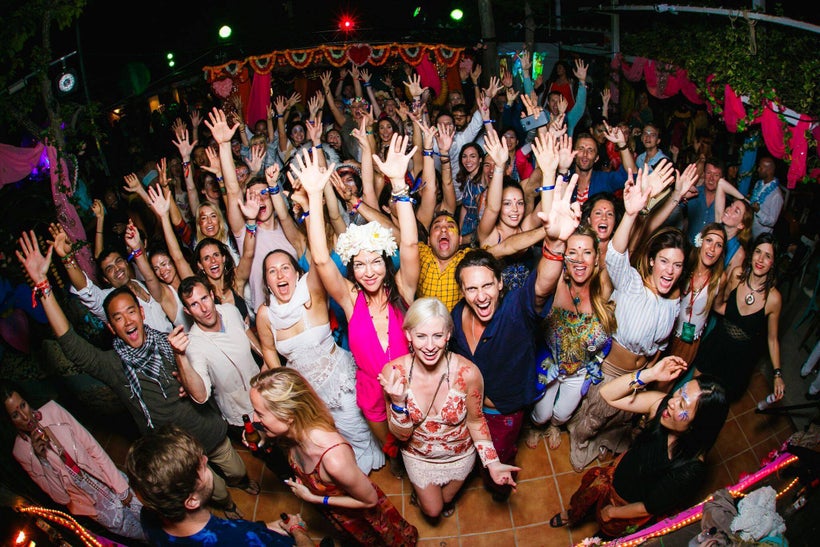 The Mindvalley A-Fest (a former Awesomeness Fest) is a gathering of around 400 business owners, leaders, visionaries, entrepreneurs and creatives from more than 40 countries in a paradise location with a purpose to self-develop and be part of a tribe of like-minded people. Founded by the CEO of the Mindvalley and the author of The Code of the Extraordinary Mind, Vishen Lakhiani, the event is considered transformational for most of the participants.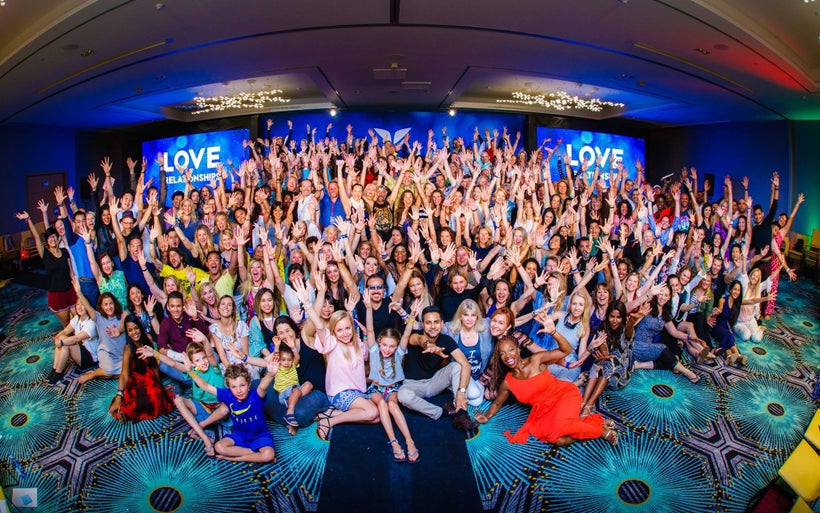 I had three obvious reasons to be there: first, it was on the Love & Relationship topic with some of my mentors, and amazing speakers like Esther Perel, John Gray, Eric Edmeades, Lisa Nichols and Marisa Peer attending. Second, it was an opportunity to connect with so many like-minded people. Third, it was in Ibiza. That says it all.
I arrived on Monday and checked in to a stylish and adult-only Ushuaia one day before my little tribe of two kids and the husband arrived and then we settled in an all-inclusive Palladium Hotel (mainly for kids' entertainment).
From the registration in Hard Rock Hotel to the good-bye Human Future party the event was filled with amazing content, social gatherings and crazy parties (one of the best parts of the event).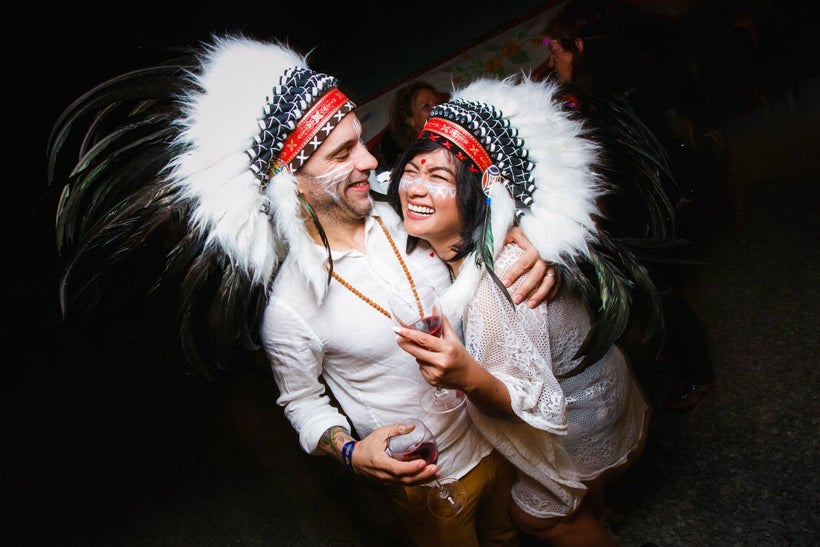 Of course, it was a lot of fun and lots of insights. Some of them I have captured to remind us later about this beautiful gathering.
Here are 11 insights from the event we had, from key-notes to private conversations about love & relationships.
Habit-Hacking: Make unfamiliar things familiar. In order to break ineffective habits we need to rewire the way we relate to familiar habits that come from our past. If we meet a person who feels familiar and who shows a destructive pattern-like behaviour, be aware. This could be our old story knocking on the door. Choose consciously what person or behaviour you want to attract and become the person who will experience that. Make unfamiliar behaviours familiar to re-engineer your successful relationships. For example, if you find yourself attracting unavailable partners, ask yourself: 'How can I make a committed relationship a priority?' 'What is more important in the hierarchy of needs for me: freedom or committed relationship?' 'Am I ready to go deeper in having thousands of relationships with the same person, rather than thousands of relationships with different people?'
Why do people cheat? Not because they look for another person but because they look for another self. It isn't so much that we want to leave the person we are with as we want to leave the person we have become. Today, we turn to one person to provide what entire village once did: a sense of grounding, meaning, and continuity. At the same time, we expect our committed relationship to be romantic as well as emotionally and sexually fulfilling. Is it any wonder that so many relationships crumble under the weight of it all? The solution to this seemingly paradoxical situation is in finding the relationship model that works for you, the space you create between your partner and you, the place you go to find more desire in a long-term relationship.
Love vs desire. Love needs to know everything about the person you are with, whereas desire needs mystery and space. Love is about having, while desire is about wanting. If you start to feel that you have given up too many parts of yourself to be with your partner, then one day you will end up looking for another person in order to reconnect with those lost parts of yours. Mystery is not always about travelling to new destinations but looking with new eyes.
How to stay together happily ever after? When a man can listen to a woman's feelings without getting angry and frustrated, he gives her a wonderful gift. He makes it safe for her to express herself. The more she expresses herself, the more she feels heard and understood, and the more she is able to give a man the loving trust, acceptance, appreciation, admiration, approval and encouragement that he needs.
Finding a soulmate with a twist. One person simply can't be all things to another person – sexually or otherwise. Unmet needs, unfulfilled desire, and unexplored possibilities are prices we pay to be in long-term relationships. Monogamous, polyamorous, femdom or whatever: all people have a feeling of being unfulfilled. Single people too. Because no one gets everything they want. So, ask yourself: 'What unmet needs do you have and what are the best avenues to satisfy them?'. When was the last time you had this discussion with your partner?
Make your sex life strategic. Provide time and space to experiment, explore, communicate and turn your fantasies into realities with your partner. The long-term success is practice with intention. Strategically agree on what works for you and how you would like to be treated. Know your needs and desires. Negotiate and play. Make rules or break them. Find your turn-ons. Know your shadow. Bring light to it by sharing it with your partner. Light the fire, spread the sparkles.
Don't wait for the 'right' moment. Too often we are hesitant to initiate our 'ideal' relationship, waiting for the Universe to manifest it. Waiting for the 'perfect' condition to have sex. Only to find ourselves lonely or feeling a little bit disappointed on a Saturday night. Practice makes perfect. Just do it and feel how it feels afterwards. On top, the brain will associate action with reward (hint-hint).
Long-term relationship success requires work. It's not just a 'walk in the park' when it comes to a long-term relationship (LTR) and it takes two to tango. Communication is key, we know that. We also know that being independent is a blessing and a curse. Especially for successful women. Testosterone soaring, abundance of choice and partners may result in a lack of commitment and the 'butterfly effect' when there is a temptation to fly from one 'flower' to another. Staying committed through tough times brings more intimacy (or 'in-to-me-see' moments) long-term.
You can re-engineer age. Seeing pictures of Missy and John Butcher when they were in their 20s and 40s I had this tingling sensation of joy. It's totally possible to look better in life while supposedly aging. After a private discussion, Missy shared that she wrote in your Lifebook a new belief that helped her look in her late 40s better than in her 20s: 'As I grow older I look younger and healthier'. I took it on board. Check in with me in 10 years please (smile).
Be part of a tribe to fulfil your needs. We used to live in tribes. It used to take a village to raise a child. Moving to cities and international careers, we create multi-national families and partnerships, relying sometimes solely on one person. And we live twice as long. A tribe is a place where one can connect with like-minded people who can support and help us fulfil our deepest needs. So that we don't need to overload our partner with everything that our heart desires: stability, comfort, consistency, safety as well as adventure, risk, variety, mystery and unpredictability.
Be the light, glow and shine of your own future story. Now. 'I'm no longer asking for permission to be me. I'm giving notice' – Lisa Nichols ended the epic event with the manifesto that she gave to every participant and left us inspired to pursue the deepest callings and up-level to the next level.
I also had a pleasure to interview some of the incredible people at the event so I will be sharing separate articles soon.
Meanwhile, I would love to hear which insights resonate with you the most.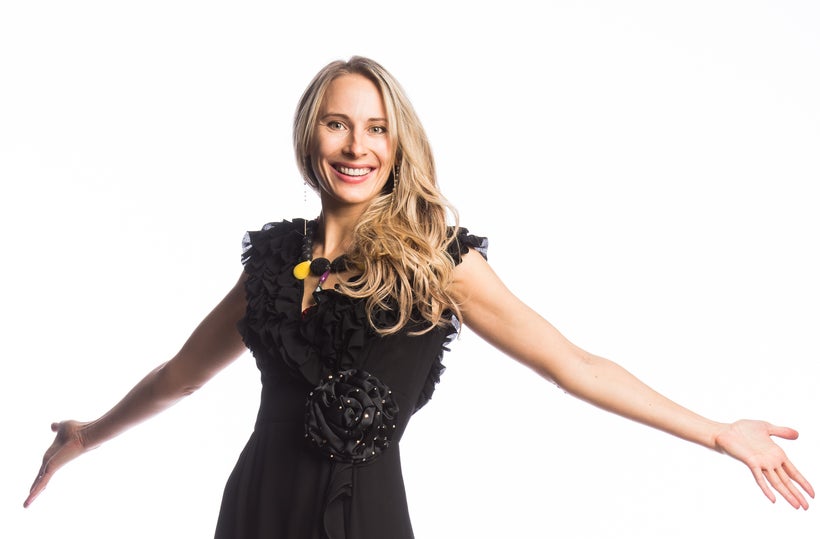 Darya Haitoglou, MSc(Dist), MPhil, BScPsy(Hons), NLPMT, PCC (ICF)
A psychologist and a relationship coach, Darya began her career managing international consumer brands for Procter & Gamble in the UK, moved on to become a human resources manager and eventually became a HR Talent leader for the P&G Geneva hub. She quit her lucrative corporate job in Switzerland to move back to the UK and focus on helping transform people's life and work. With more than ten years of coaching and talent management experience, Darya has been a guest speaker on BBC morning and evening radio shows as well as the author of Enrich Your Relationships book.
She holds a First Class Honours Bachelor's in Economics, Bachelor's in Psychology, Masters' with Distinction in International Relations and holds a Masters' of Philosophy from the University of Cambridge. Darya is a certified trainers' trainer in NLP and professional certified coach (PCC) from the International Coaching Federation (ICF). Working across different countries and speaking four languages, as well as being a mother of two, she is valued for her skills in helping leaders build successful and meaningful businesses through focusing on their personal growth.
For more information visit www.daryahaitoglou.com
Calling all HuffPost superfans!
Sign up for membership to become a founding member and help shape HuffPost's next chapter
This post was published on the now-closed HuffPost Contributor platform. Contributors control their own work and posted freely to our site. If you need to flag this entry as abusive,
send us an email
.