As if long hours at the office weren't draining enough, it turns out your work life could be introducing a host of habits that take a toll on your health. The worst part? You may not even realize you're doing them in the first place.
But here's the good news: it's never too late to change course. It may not take 21 days to form a habit, as the cliché goes, but repetitive actions do play a big role in your everyday behaviors. Now's the time to make that work for you.
Read on to discover some of the mindless workplace habits that may be influencing your health -- and what to do about them.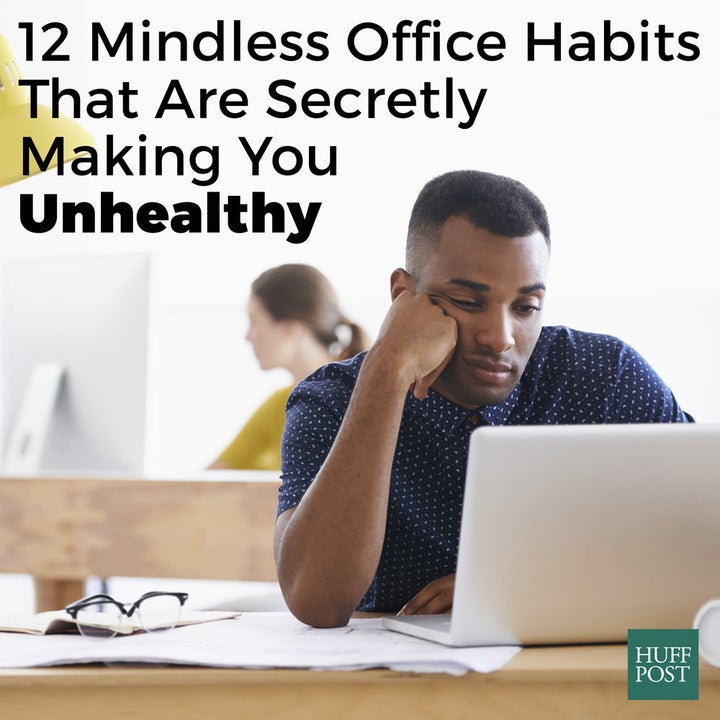 2. Leaning your face on your hand.
3. Eating a sad desk lunch.
4. Slouching in your chair.
Many experts claim that "sitting is the new smoking," which isn't such great news if you're chained to a desk for eight hours a day. A sedentary lifestyle can increase your risk for diabetes and heart disease, and it's probably hurting your back. Make it a point to get up and move as often as you can or opt for a standing desk if the opportunity exists. You can also try this yoga move to undo some of the damage that comes with sitting at a desk.
7. Petting the office dog and returning to your keyboard.
If you've been lucky enough to receive a "there are dogs in the office today" email, you know what pure weekday joy feels like. Just be sure to wash those hands once playtime is over. Pets, including dogs, potentially carry germs that can spread from animals to people, according to the CDC -- but nothing a good scrub won't fix.
8. Bringing your phone to the bathroom.
9. Not taking a sick day.
11. Indulging in free office pizza.
The marketing department may be sharing the wealth with their leftover lunch food, but be wary if it's been sitting out too long. The Food and Drug Administration recommends that cooked commercial foods should sit out for no more than four hours, as that's the time in which bacteria can grow and multiply, the New York Times reported. Consumer and homemade meals have an even shorter timeframe of only two hours.
12. Not unplugging once you get home.
Burnout is real -- and it can sneak up on you fast if you don't catch the little habits that get you there. Mindless scrolling after dinner or checking your email before crawling into bed may seem insignificant, but it may be contributing to mental exhaustion. Try stashing the phone once you walk through the front door -- you'll thank yourself later.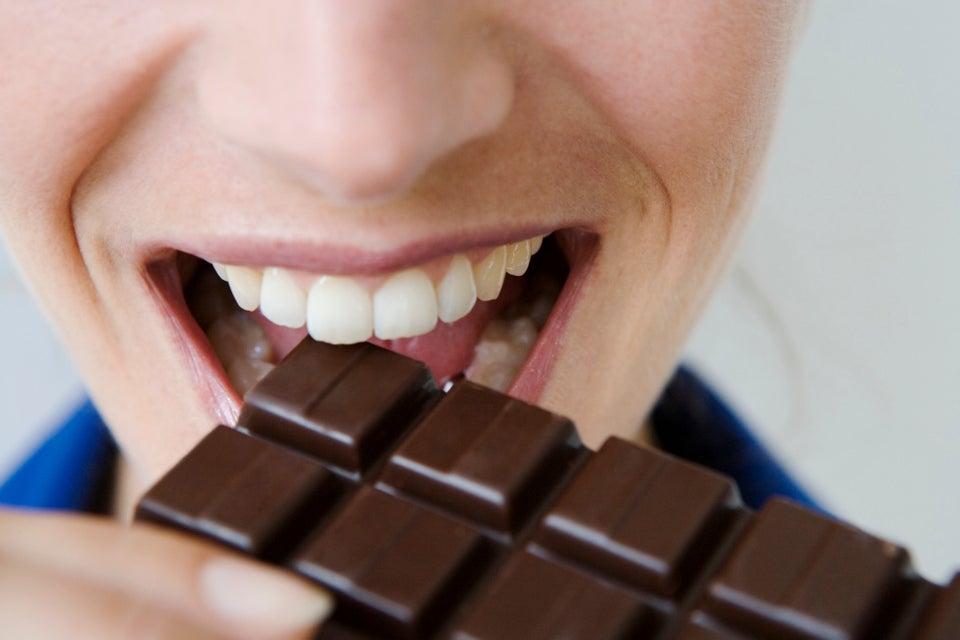 100 Ways To De-Stress
Related