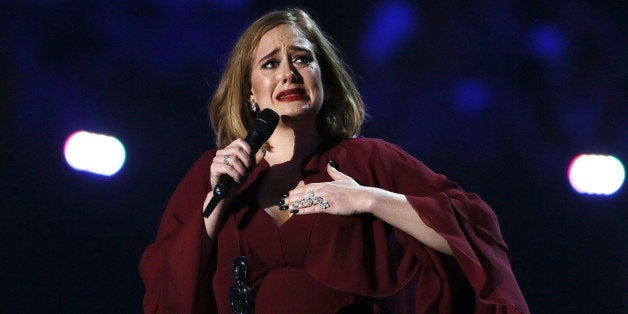 One of the best things about music and lyrics is that they can be subjective, ambiguous, and relatable all at once. We, as listeners, get to take in someone else's words and experiences, connect them to our own lives, and create meaning however we need to at a given time.
Having pre-ordered Adele's latest album (my first pre-order to date!), 25, I've spent a lot of time listening to each individual song since it came out on November 20, 2015. The way Adele shares her experiences of being in love, facing heartbreak, and unlocking new forms of courage speaks to me in such a personal way that I can't help but feel like each song was crafted just for me and my own experiences. And I'm simply one of countless individuals who feel this type of deep connection to her music and memories. Knowing this -- how different but, ultimately, similar some of our most significant life adventures are -- made me want to dig deeper in order to extend the brilliance of this album and these truths Adele shares so tenderly.
The more I've listened to 25, the more I've uncovered gems. Hidden in these 11 new songs are crucial, no BS life lessons, or pieces of tough love, I believe everyone needs to hear and have reinforced from time to time. These pieces of tough love are based off of my interpretation of each song, combined with my experiences and observations about life, love, heartbreak and courage.
Piece of Tough Love #1: As much as you may want closure from someone else in order to move on from a situation or chapter, you won't always get it. So, remember this: You should never wait for somebody else's permission or affirmation to move on. You can't use the wrongful, or undesirable, actions of others as an excuse for why you're not moving forward. It is vital that you find closure within yourself and through the ways you're choosing to live your life.
Song #2: "Send My Love (To Your New Lover)"
Piece of Tough Love #2: This song is the love child of romantic heartbreak and badassery. It came from choosing strength over pain, and it represents what we all, in the midst of heartbreak, long to feel again: empowerment and freedom from pain. With a catchy beat to accompany her, Adele teaches us about forgiveness, confidence, and empowerment. "Send My Love" reinforces this important message: Once you become your biggest supporter and have genuine confidence in yourself, it becomes infinitely easier to let go of the negative associations you have with people, places, and memories. Additionally, the more you trust in your own character and abilities, the less you care to hold onto people who drag down your character and abilities.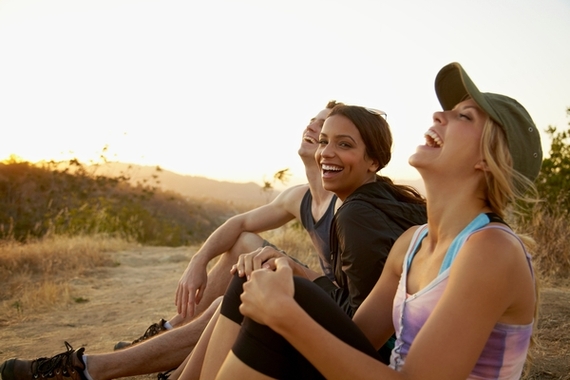 Piece of Tough Love #3: When it comes to serious romantic relationships, the bedroom isn't where you become intimate. It is where you add new layers to the intimacy you've already created with consistent positive words and actions. In other words, love doesn't come from having sex. If/when you're in or looking for a serious relationship, don't look for it through sex first. Sex is at its best when used for connection and playfulness on an otherworldly level with someone you've already developed a strong connection with outside of the bedroom.
Furthermore, you deserve to be with someone who lifts you up, shows you affection, and never makes you question their love for and attraction to you. Sex isn't everything, but it's a key component of any romantic relationship, and you should feel safe in the spaces you create with your partner, inside and outside of the bedroom.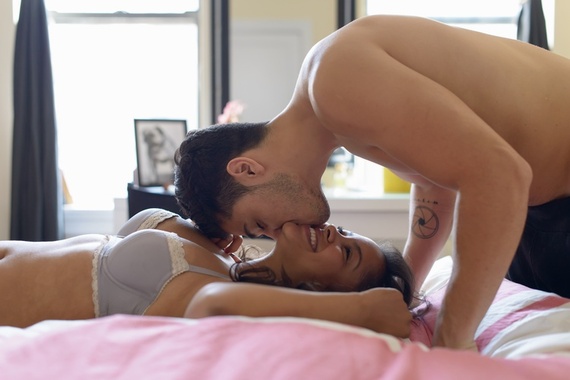 Song #4: "When We Were Young"
Piece of Tough Love #4: Missing someone doesn't necessarily mean you want or need them. It's okay to miss someone, or parts of someone, who has hurt you. Just make sure you don't let them continue to hurt you.
Piece of Tough Love #5: There are some people you will simply love and be deeply connected to forever, whether they're near or far. It's a strange reality, and it can be difficult to come to terms with the fact that you're meant to care for some people from a distance, but that's just how life goes. It may take a while to figure out who shouldn't keep a space in your everyday life and mind, but if you give yourself the time and strength to do so, you'll be better for it.
Song #6: "Water Under the Bridge"
Piece of Tough Love #6: Love is both a noun and a verb. The noun makes you fall in love, but the verb is what keeps you growing in love. And deep love cannot survive without the verb. There's a huge difference between infatuation and healthy love. It's crazy to think that you can experience such deep, soul-opening emotions and feelings with/for someone who isn't right for you. It's also a sick, twisted truth that we sometimes feel the people we've been through the most drama with are the ones we should be with. More often than not, though, it's the opposite. True love is built on a foundation of deep mutual trust, respect and support. Remember that. More importantly, let that knowledge fuel your decisions and actions.
Piece of Tough Love #7: It's never too late to apologize and try to make things right. Do what's right, even if it scares you.
Song #8: "Love in the Dark"
Piece of Tough Love #8: It took me a long time to realize this (as a shameless hopeless romantic), but love is not enough. And you have every right to leave someone you have love for if you're not truly happy, no matter how hard it is to do so. You are enough, but love alone is not. Love is beautiful, simultaneously real and indescribable, but it is not enough. The feeling of love doesn't save the world or keep people from getting hurt. Rather, the actions that accompany healthy love are what keep us alive and moving forward. Once again, the verb is more powerful than the noun.
Song #9: "Million Years Ago"
Piece of Tough Love #9: No amount of success or financial wealth will make you happy if you're not first happy -- truly happy -- with who you are and how you live your life. Happiness, in its realest form, comes from within. There are countless people who can hear this a thousand times and will still choose to chase money or fame or sex, or a combination of these things. At the end of the day, we're all getting older. We all have to live with ourselves. And you can't love or trust others if you don't love and trust yourself.
Piece of Tough Love #10: Sometimes, spending a passionate night with a former lover you know isn't "the one" is a mistake worth making (maybe even a learning opportunity).
I know this might be a controversial statement, and that's why I made sure to use the word "sometimes." Simply put, we all experience moments of grief, vulnerability, and confusion in our lives, and there are different people we choose to turn to in these moments, depending on where we are mentally and emotionally. As I stated before, there are people in this life we're forever connected to, whether we like it or not. There are people we love and wish were right for us, but for whatever reason(s), they aren't. As time goes on, we learn how to move on from them and (hopefully) find better, healthier love. But, before that happens, we might stumble around and end up wrapped in the arms of Mr. or Ms. Right For This Moment (But Nothing More).
It might set you back a little or bring up some confusion and nostalgia, but if you want to be held by someone you once thought you'd share forever with, damn it, let them hold you (as long as you're both not cheating and are on the same page about your intentions). Get lost in it. Forget everything else. And don't beat yourself up for it. Remind yourself that you're alive and capable of feeling on deep levels. Then, walk out the door and move on.
Piece of Tough Love #11: Love isn't all rainbows and butterflies. Too often for people it involves pain and tears and heartbreak. You have to pick yourself up and move your life around when you lose it, and it's a pain unlike any other. But, once you get it right -- with the right person, at the right time -- there's no better feeling in this world.
When all is said and done, your happiness is dependent on your strength and dedication to yourself in the midst of difficult times. You have every right to grieve the end of relationship or any painful experience, cry your eyes out, and spend some days in bed. Pain will come and go as it pleases and hit you harder on some days than others. Ultimately, though, YOU are responsible for picking yourself back up. Whether you have no support at all from others, or all the support in the world, you won't truly start to move forward until the belief you have in yourself outweighs all else.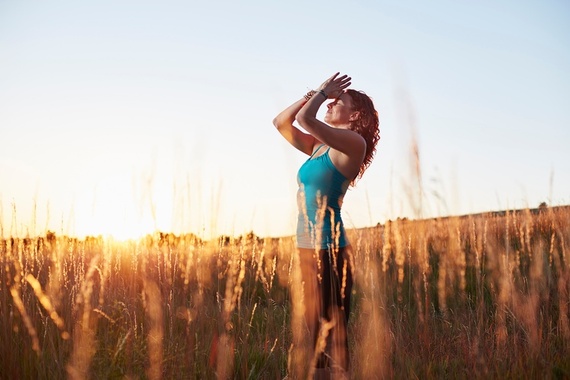 Related
Popular in the Community