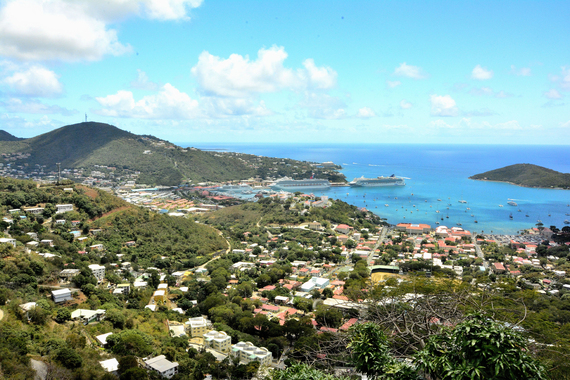 I'd really never considered combining two cruises on the same ship until a friend suggested it. I was in the process of booking a cruise to the Caribbean out of the port of Miami - one of Carnival's shorter five-day cruises which would visit Grand Cayman and Jamaica. After returning to port, the same ship - the Victory - was going to turn around and go off to Key West and Cozumel. Both cruises were inexpensive and I'd sailed with Carnival several times and enjoyed the "let's have fun" vibe on board.
So why not? I did it. And I'd do it again. Here are some of the reasons why you should too.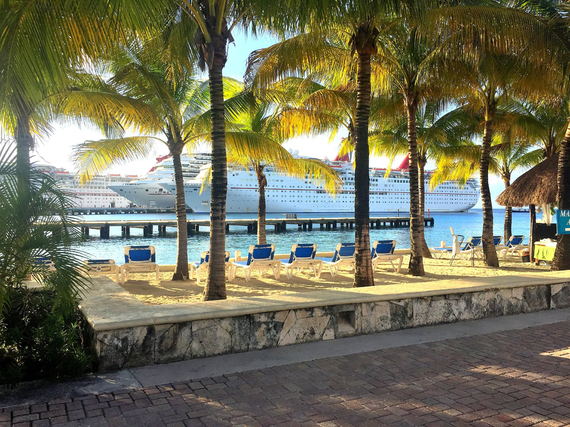 Depending on where your point of departure is and what port you are traveling to, travel time can be pretty substantial. In the US, if you're coming from the West Coast, Midwest, or Northeast to a Florida port for a Caribbean cruise, then you are most likely flying, which means connections and possibly airport delays and hassles. From one of the southern states, driving can take the better part of a day. Imagine the time spent to drive twice, for cruises at two different times of the year.
Whether it is gas or the cost of a flight, you'll only be spending half of what you'd ordinarily be spending going to and from the port if you took the cruises separately, at different times of the year.
3. You don't have to pack and unpack
Most ships allow you to stay in the same cabin (you can find out when you book). Everything you brought with you stays exactly where it is. No need to pack your suitcase and leave it outside your door at midnight the night before debarkation.
4. No waiting to be called or standing in queue to debark
Passengers debark after arriving back in port via two methods. (1) They struggle to haul their luggage down stairs, halls, elevators and/or ramps to get off the ship; or (2) their baggage is taken the night before, but in the morning they are required to leave their rooms and wait in one of the crowded designated areas of the ship until their assigned number is called. In contrast, B2Bs can have a leisurely breakfast and linger over coffee until all the other passengers have left the vessel. No waiting in any lines.

5. Customs and immigration are easy
As soon as the hordes of cruisers in the irritable lines have sifted through, you are led by one of the staff out of the ship and over to immigration, where there is no line. They check your passport, and voila - you just walk back on board. Occasionally, the process is even easier... A customs official comes to the end of the off-ramp to check the passports.

6. Party with the other B2Bs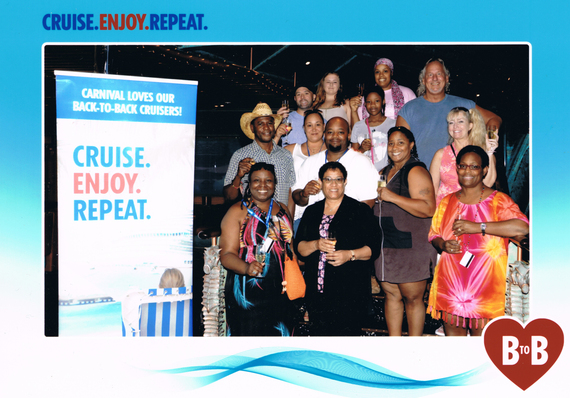 Once the re-checking in is done, a small welcome aboard party is held for those staying on for the next cruise. With your complimentary glass of champagne or non-alcoholic beverage in hand, a group photo is taken and a free copy distributed to all participants later during the cruise. It's fun to chat with fellow passengers about past cruises and future plans.
7. You have the ship to yourself for a few hours.

This is my favorite part. You know all those prime spots on the upper decks and adults-only areas? The ones you can never enjoy because cruisers appoint one person to get up early and put towels on a whole group of them and hog them for the entire day? Well, now's your chance to grab that comfy, cushy, shaded beach BED! Yeah, baby! You can also walk around the ship to take pictures, or selfies, without anyone else photo-bombing you.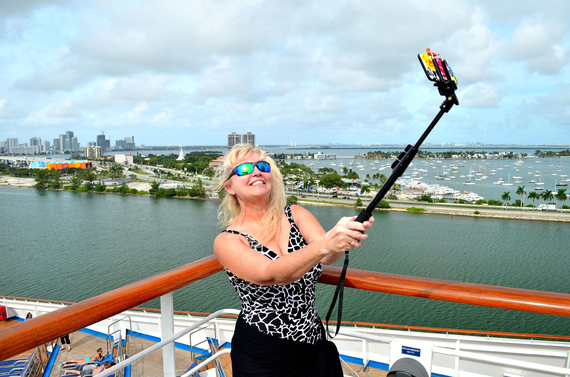 8. You can go down the slide as many times as you like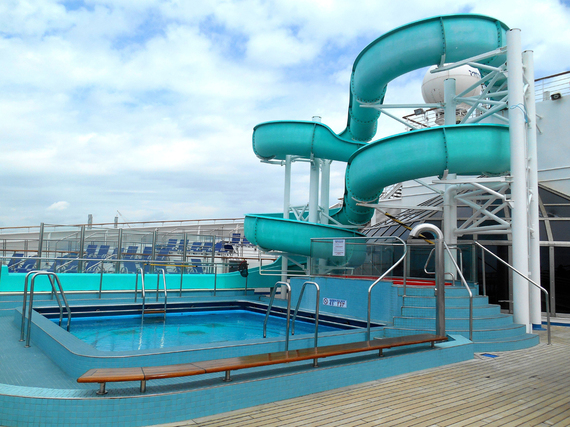 No waiting to climb the ladder. No waiting at the top for the person in front of you to emerge from the end. No worries about making an ungraceful stop at the bottom. Climb, splash, repeat. Channel your inner child.
9. No lines at the buffet
The buffet lines can be ridiculously long, especially at lunchtime. But not for you! Just grab whatever you like while the "other" cruisers are just starting to get through check in and are boarding the ship. Then take your scrumptious treats to that most-coveted lounge area (see number 7 above) for some R&R, read a book, or take a nap. I may or may not have stayed there until they forced me to go to the muster safety drill.
The crew takes particular notice (due to the small number) of cruisers who are staying on. You will have outstanding service on the second leg because the crew will recognize you wherever you go.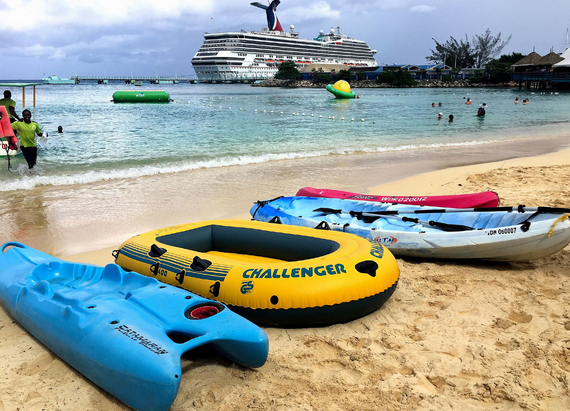 Lastly, the most obvious... more days to have fun in the sun at additional ports!
Back-to-back cruises are half the hassle and double the fun. In fact, I enjoyed it so much, I've already booked another one for 2016. And it's a biggie.... a 10-day European cruise (Greece, Turkey, Italy, France, Spain) followed by a 13-day transatlantic cruise (Spain, Gibraltar, Azores, Bermuda, New York) on the brand spanking new Carnival Vista! Come and join me!
Related