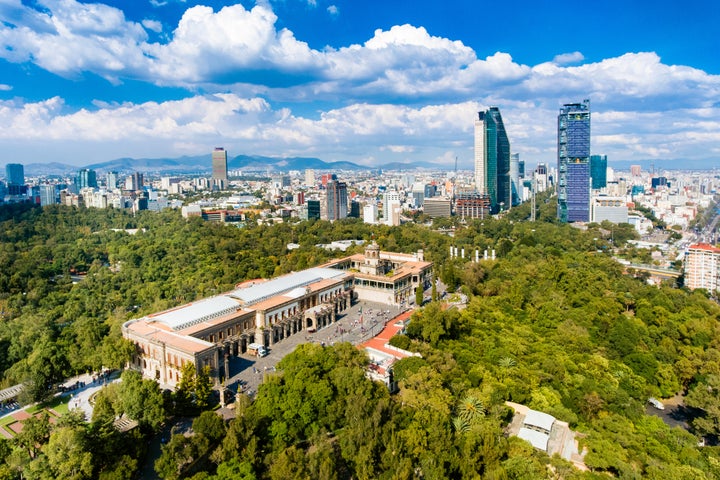 Mexico City has now become a major player on quite a few places-to-visit lists. International guidebooks, the most prestigious travel newsletters, chefs and designers have set their sights on this great city. Residents of Mexico City, also known as Chilangos, who simultaneously love and hate it, know very well why they stay and why they always recommend it to travelers from all over the world.
The Mexican capital has evolved without losing sight of its history, but the best thing it's done is to simply be itself. The local cuisine is delicious, and the nightlife includes both interesting dives and luxury bars. Socially responsible fashion is booming, too, and there are more contemporary art offerings now than ever before.
The HuffPost Mexico staff chose locations and experiences —new and/or reinvented — that help keep Mexico City among the most attractive cities in the world.
1. Eat Like a Local
The country's culinary riches are in the markets, homes and streets. Eat Like a Local, a project by Rocío Vázquez Landeta, seeks to take travelers on a journey to discover Mexico City through its food, its traditions and its people.
Tourists can choose from several options that run from the most exclusive restaurants to tours through the markets, where they try typical Chilango munchies and taste delicious tacos, pulque, beer and mezcal in stunning locations, all while meeting new people.
"Eat Like a Local is not a tourism company, but a platform through which you discover the best and most original aspects from different areas of the capital, in the company of a good friend," Rocío says. "My intention is to show travelers the day-to-day Mexico through the folklore of its markets and its people's traditions. I don't take them to the typical recommendations you find in travel guides; I design 'culinary expeditions' tailored to their tastes and interests."
Since a big part of the tours involves public transportation and walking (because that's how you really get to know a city, after all), the groups are generally small, 10 people max.
2. La Guerrerense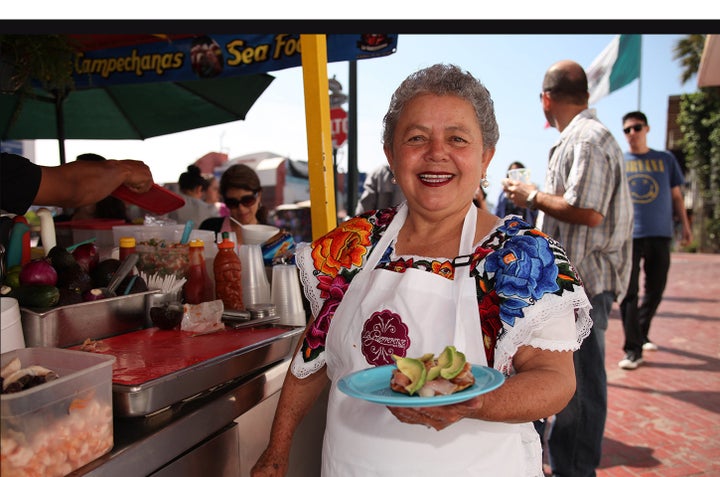 La Guerrerense's obligatory stand in Ensenada just opened a location in the Mexican capital.
This shellfish bar was established in 1960 by Alberto Oviedo and his wife, Celia Carranza. Now, pay attention: Their son was Eduardo Oviedo, who married Sabina Bandera. She is better known as La Güerita or La Guerrerense. Sabina says that she didn't know how to work with seafood because, in her native state of Guerrero, she worked in agriculture and with dairy products. It was in Ensenada where her in-laws taught her about seafood. Step by step, Sabina innovated the business, creating more than 13 sauces, all organic and preservative-free. She grows some of the chiles they use at their stand.
Don't miss the pismo clam tostada, and certainly don't miss the sea urchin tostada, a delicacy.
3. La Casa Rivas Mercado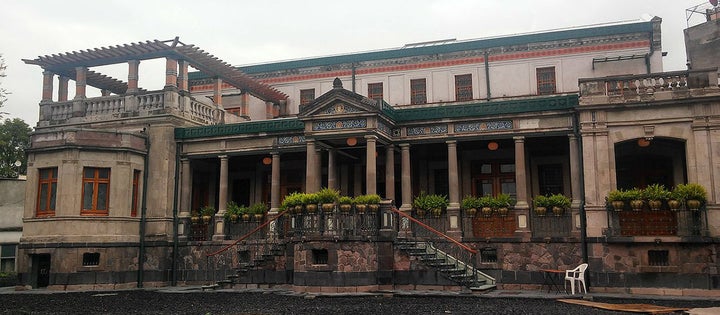 In the heart of the Guerrero district sits one of the prettiest buildings in Mexico City. Built during the 19th century by porfirista architect Antonio Rivas Mercado, it just reopened to the public after nine years of reconstruction. "Restoring the 6,350 square feet meant fighting the sinking and structural decay, while also being respectful of its eclectic style, with seven variations of cantera stones and its 50,000 types of encaustic mosaics, tiles and English floors," notes the federal Department of Culture.
4. Petit comité accommodation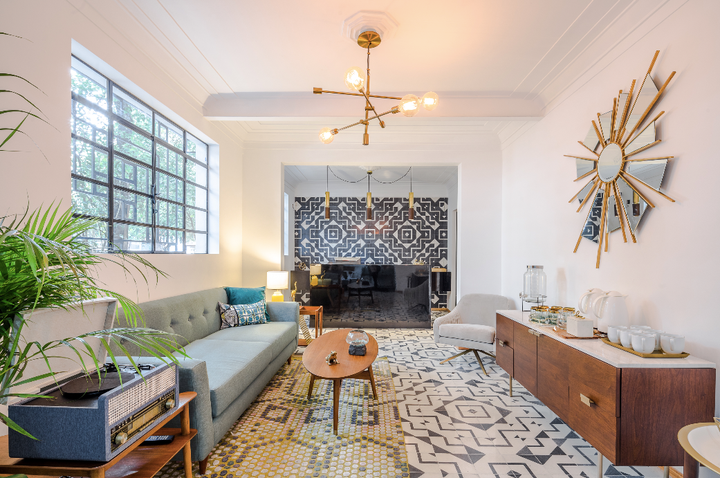 In one of the most central and cosmopolitan neighborhoods, La Condesa, there's a spot that takes travelers on an experience of luxury and comfort: Casa Decu.
Casa Decu is a 27-room boutique hotel that, immersed in the Mexican Art Deco scene, "has been conceived both to enjoy the area's amenities as well as the facilities themselves and, of course, satisfy any traveler's needs, like internet, continental breakfast and a laundry room."
This gem, which stands out among the city's hotel offerings, has rooms equipped with full kitchens, a 24/7 gym and a sensational rooftop that serves as a breakfast area in the morning and a relaxation spot with a panoramic view of the city during the afternoon and evening.
5. Take a ride through the chinampas
Going for a ride in a trajinera (a flat-bottomed boat) has been a popular and traditional activity for ages, but one way to improve the experience is to go through the chinampas, which are centers where they harvest vegetables that —depending on the time of the year and yield— are sold to renowned Mexico City restaurants, such as Pujol and Sud 777.
The chinampa is an artificial harvesting system built in areas in which water is the main natural resource; the aquifer is called "humedal" (wetland). They're built for harvesting plants and vegetables.
This harvesting system is placed in the shallow areas of lakes and doesn't require artificial irrigation or rain water, since its location means water is always readily available.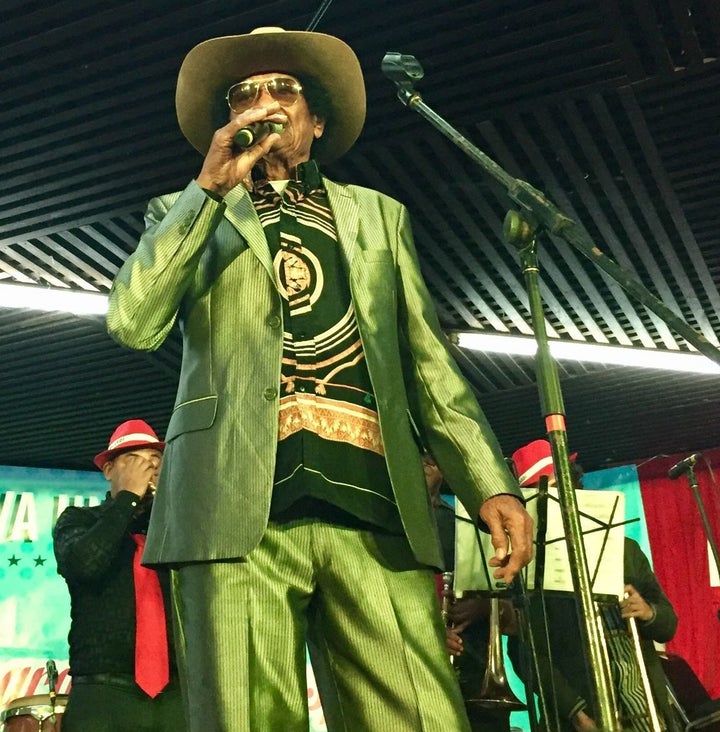 Go back in time, and don't worry about bringing a dancing partner, because you're sure to find one here. "This emblematic place, a flagship of urban life, opened its doors in 1937 and to this day, it hasn't closed for any reasons," reads the famous dance hall's website, and now it would seem that new trends have breathed new life into it. In this venue for danzón, chachachá, swing and mambo, what stands out today is its authenticity.
7. Ruta de la Amistad
This year marks the 50th anniversary of the Ruta de la Amistad (Friendship Road), a set of 22 large sculptures created by world-famous artists for the 1968 Mexico Olympics. The project was the brainchild of Mathias Goeritz, a German-born Mexican painter, sculptor and artist.
Wandering the 10.5-mile-long sculpture corridor means touring the southern area of the Mexican capital, an area that has had constant transformations, the most important possibly being the construction of the second floor of the Periférico, a beltway that borders Mexico City (but which also put some of the sculptures at risk).
For over 25 years, the sculptures in the Ruta de la Amistad have fallen victim to abandonment, but different conservation groups have helped repair them. Now, the Patronato de la Ruta de la Amistad (Friendship Road Board) aims to have this group of sculptures declared a historical monument to ensure its protection.
7. All the amazing restaurants
Caldos Ánimo is the creation of chef Antonio de Livier. Birriamen, the perfect combination of birria and ramen, is a hit among the locals of the Nápoles district at his restaurant Ánimo.
WanWan Sakaba is a small restaurant in which you'll feel as if you were in a traditional Japanese tavern (izakaya) while having luscious noodles with beer and sake. There are no tables, just a bar.
Sud 777 offers contemporary cuisine with Mexican-grown ingredients. Chef Édgar Núñez designs the menu seasonally.
You can't miss the food at Pujol, which has earned the fourth spot on the list of the 50 best restaurants in Latin America. It's run by chef Enrique Olvera, who has two restaurants in New York City.
Quintonil offers a menu that strongly showcases the flavors and techniques of chef Jorge Vallejo's contemporary Mexican cuisine.
8. Monumento a la Revolución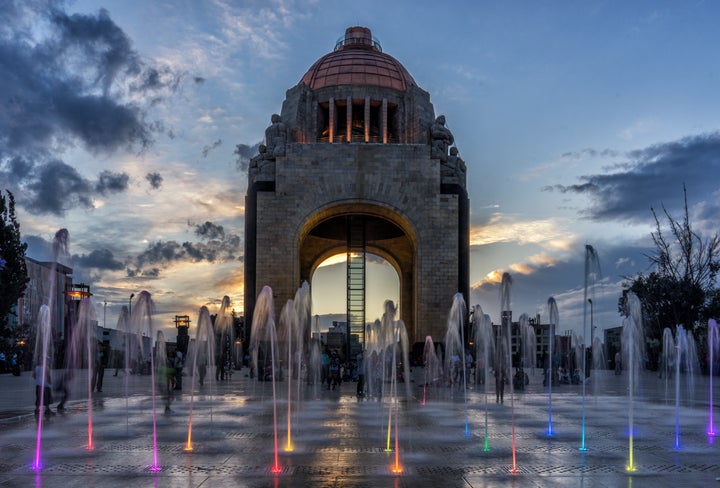 History, modernity and unforgettable sunsets: This is what you'll get during your view from Monumento a la Revolución.
From the Monumento a la Revolución, you'll be able to take in one of the best views of the city. You'll also learn about the historical building whose construction stopped in 1912 due to a diversion of funds, which were owed to the revolutionary movement that was taking place. In addition, you'll be able to have a coffee while enjoying this vista brimming with history.
Built in 1948, the house and study that belonged to Luis Barragán, one of the most famous Mexican architects in the world, has been named a World Heritage Site by UNESCO.
The reason: "It's the only individual property in Latin America that has earned such honor because it's a masterpiece within the Modern Movement of architecture, creating a new blend of traditional and vernacular elements and different philosophical and artistic movements from all ages."
With the eye-catching colors of its interior but restrained façade, Luis Barragán's house was built on a small street in the old Tacubaya neighborhood and is surrounded by traditional houses, workshops and small stores.
The house, which you can visit by appointment, has also hosted exhibits by other artists. Last year this architectonic gem was the setting for the Mármol Rosa (Pink Marble) exhibit by Cypriot artist Christodoulos Panayiotou. His concept was to recontextualize and redefine personal household elements that evoke Luis Barragán's spirituality, sensibility and sources of inspiration.
11. Lorena Saravia Boutique
This local brand is affordable luxury that wants to "be Mexico's most important all-purpose fashion brand and secure the country's untapped niche that falls somewhere between fast fashion and high fashion," according to its creator, Lorena Saravia.
The Mexican designer works with traditional silk producers in Oaxaca. She recently released a collection made from this silk and ran a charity sale to help victims from September's earthquake.