By Cassie Shortsleeve for GQ.
A long time ago, work stress was healthy. Lifesaving, even. When our ancestors went out hunting, their primal fight-or-flight response alerted them if some sneaky saber-tooth tiger was about to pounce. They ran. The adrenaline subsided. They went on with their lives, dreaming of the day when a local Trader Joes would open so they could stock up on snacks. In 2016, the only beasts we have to contend with in our day jobs are bad bosses and the loud talker in the next cube. Still, pressure (not to mention every E-mail ping) can continuously trigger that fight-or-flight response, putting us in perma-stress mode. We start producing more of the stress hormone cortisol, which can mess with everything from memory to sleep.
As with everything in life, we can't control other people — we can only control our reactions. That's particularly key with work stress, as research done at Harvard suggests occupational stress is just as bad for our bodies as secondhand smoke. But you knew that, because some days it feels like your body just might explode from all the pressure. Here are the top signs you have a bad working relationship with stress.
1. YOU RARELY TAKE LUNCH BREAKS OR COFFEE BREAKS. EVEN A BATHROOM BREAK IS A LUXURY.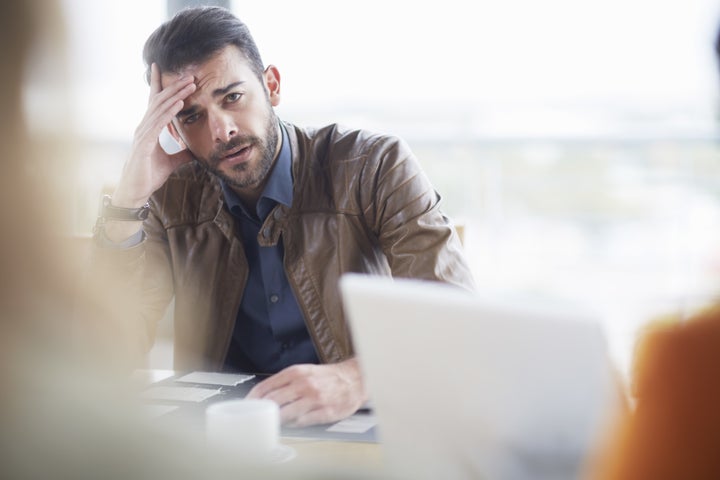 As a human being, you need decent food, sleep, exercise, and social time. Too bad your work self didn't get the memo. If you feel so pressured at work that even your most basic needs have fallen to the wayside, you're overly stressed, notes Stevan E. Hobfoll, Ph.D., chairperson of Behavioral Sciences at Rush University Medical Center. Luckily, science has the answers: Research shows that working out mid-day (take a lunchtime power walk); listening to music (plug in those ear buds); and just taking deep breaths (inhale!) can help reduce the production of cortisol.
2. YOU'VE GOT A BAD CASE OF BRAIN FARTS.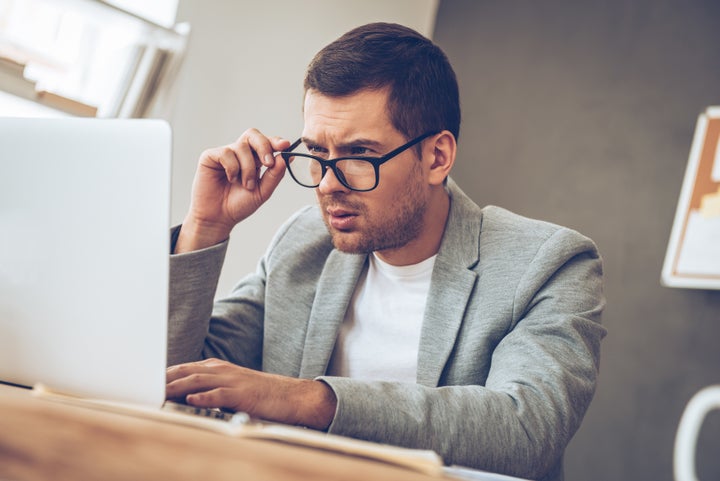 What's the name of that guy from Finance again? Where did you put the report that was just in your hands? What day is it, anyway? It's tough to be clear-headed when your brain's on stress overload. Research shows cortisol can mess with memory, and even cause premature brain aging.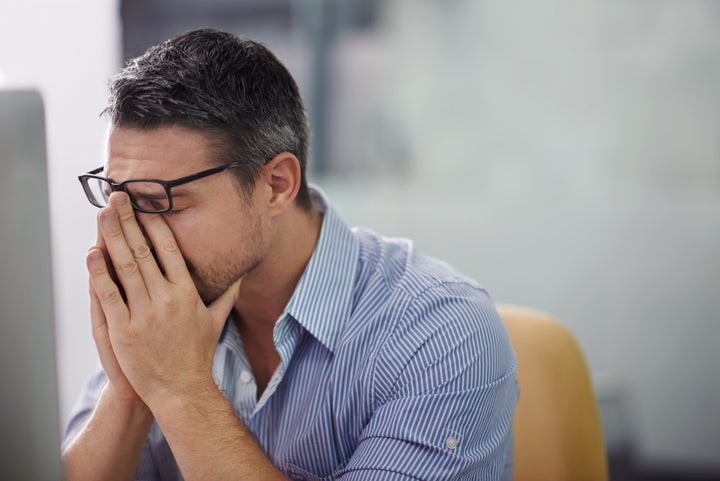 You're message coworkers, respond to emails, organize your calendar, and get going on that big project — and frantically trying to squeeze a morning's worth of work into minutes. "Stress can shift you into restless motion, without focused attention toward project completion," notes Heidi Hanna, Ph.D., executive director of the American Institute of Stress and author of Stressaholic. Thing is, multi-tasking is often the opposite of efficient. One study published in the Journal Brain Research found that when you try to do just two things at once, your attention toward the first task drops by 37 percent.
4. IBUPROFEN IS YOUR FAVORITE AFTERNOON SNACK.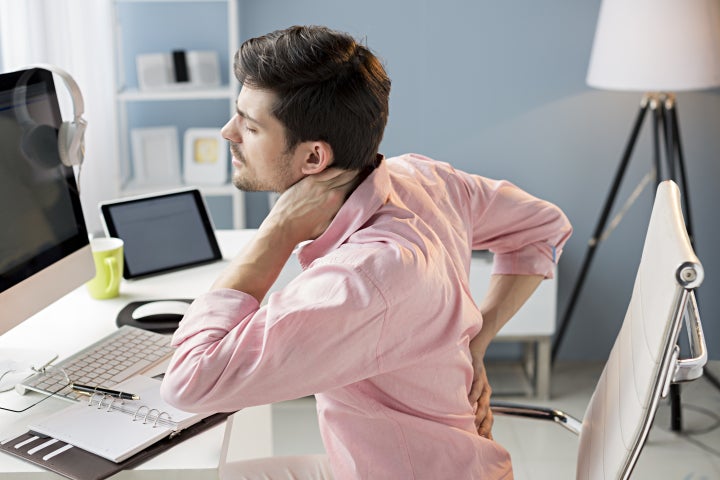 When you worry a lot, muscles on the scalp and back of your head tense up, which may trigger stress-related headaches, says Kathleen Hall, Ph.D., founder and CEO of The Mindful Living Network and The Stress Institute in Atlanta, Georgia. Stress also has a way of making you clench the muscles in your neck, shoulders, and back, leading to soreness. Too bad you can't expense a massage.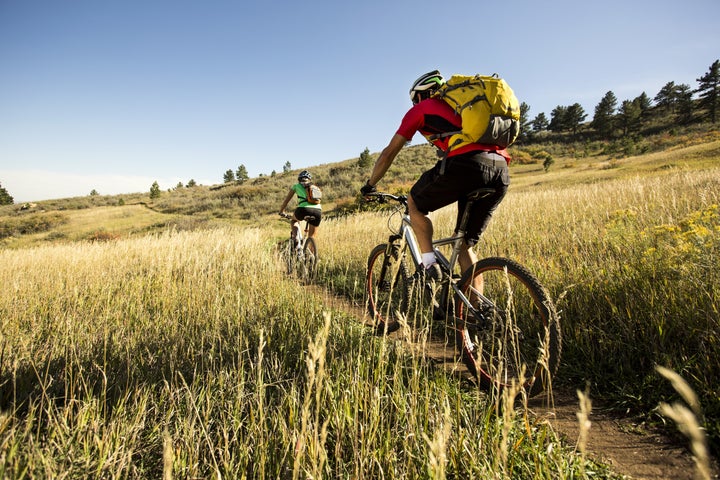 When women are stressed, their usual response is what experts call "tend and befriend"—they spend time with others and take care of them. Men prefer aggressive and adventurous outlets, actually craving fight and flight. Knocking out coworkers won't do much for your career, and bungee-jumping over a pit of crocodiles (an actual extreme sport) won't do much for your life span. But experts are all for Thursday night basketball with the guys.
6. YOU LIE IN BED, STARING AT THE CEILING.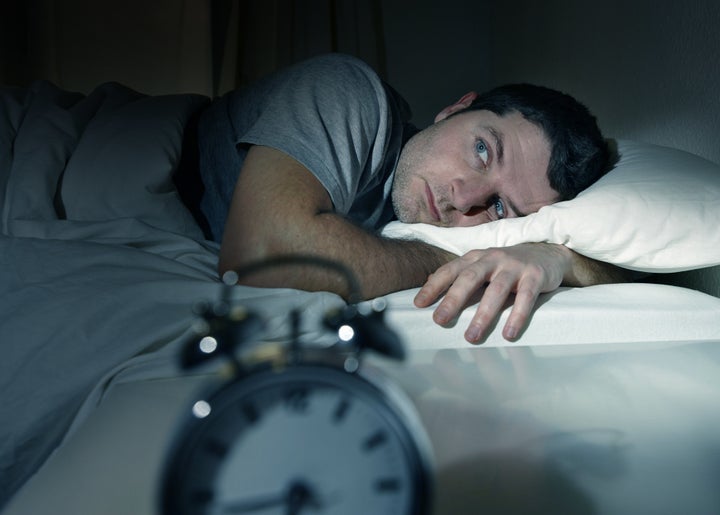 If you typically feel too wired to fall asleep at night, work stress may be to blame (assuming you don't have a coffee problem). "When stress hormones are amped up all day they don't cease just because you're suddenly ready to sleep," notes Hanna. Taking breaks throughout the day helps your hormones chill. Also, stay off the email before bedtime; that blue light emanating from your computer screen or smartphone can hinder the production of melatonin, the hormone that makes you doze off. What helps: Set your alarm—for an hour before bed, suggests Hanna. That signals it's time to back away from technology and unwind.
7. YOU NEED A DRINK AFTER WORK.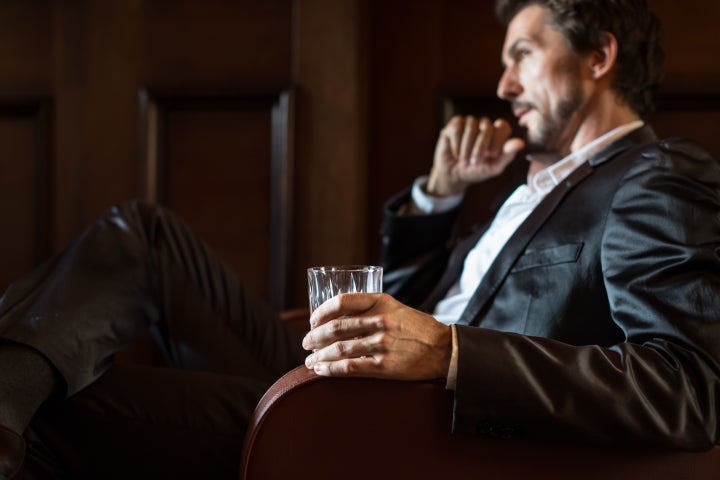 Occasionally getting together with your office pals and relaxing over cocktails is great for blowing off steam. But if happy hour is a critical part of your workday, says Hobfoll, "and you feel you need a drink or can't wait 'til the end of the week, it can be a sign you're far too stressed at work."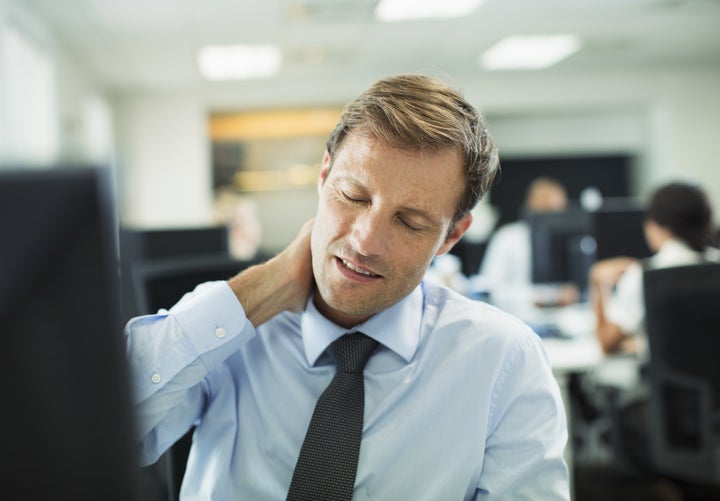 Are you the staffer most likely to curse at the printer? If little things get under your skin at the office, and you're having more spats than usual at home with your partner, notes Hall, it may be a sign that you're taking work anxiety with you at the end of the day.
9. SEXY TIME ISN'T SO SEXY.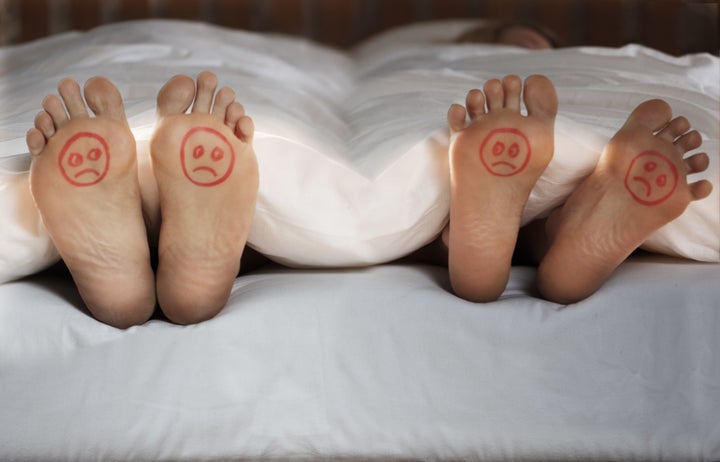 Work stress that leaves you feeling less-than will eventually make its way to the bedroom, says Hanna: "When confidence goes down so does the production of testosterone, which can alter sex drive and performance."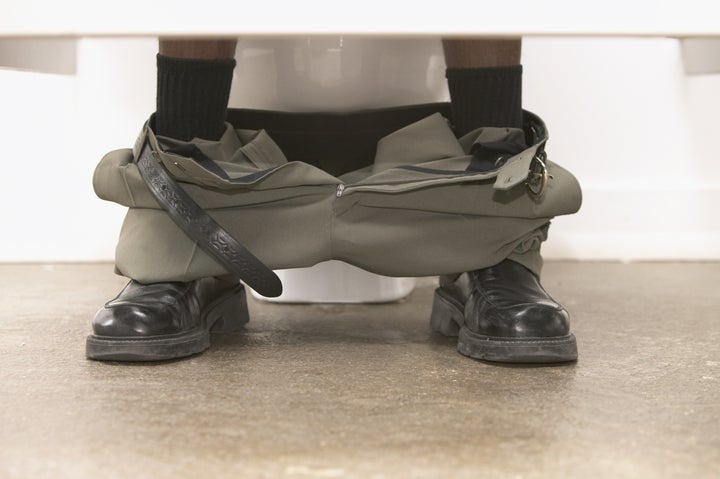 Is your stomach regularly upset? Your body's stress response may be to blame, points out Hall: "You can have decreased nutrient absorption in your stomach, and less oxygenation and blood flow there. This can lead to gut woes and chronic issues like irritable bowel syndrome."
11. YOU'RE TRYING TOO HARD TO BE GREAT.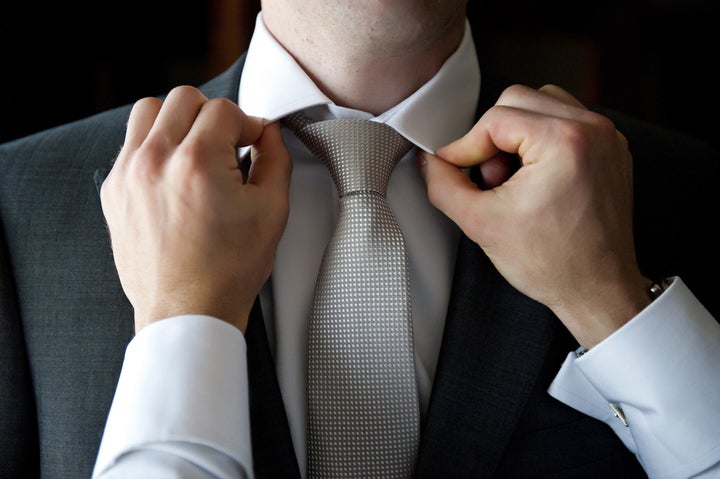 As Hobfoll says, "Great is often the enemy of the good." We all want to kill it at work, but having the ambition to ace All The Things piles on pressure. Instead, says Hobfoll, strive for mastering one or two focused goals at a time. There's no rush to achieve world domination.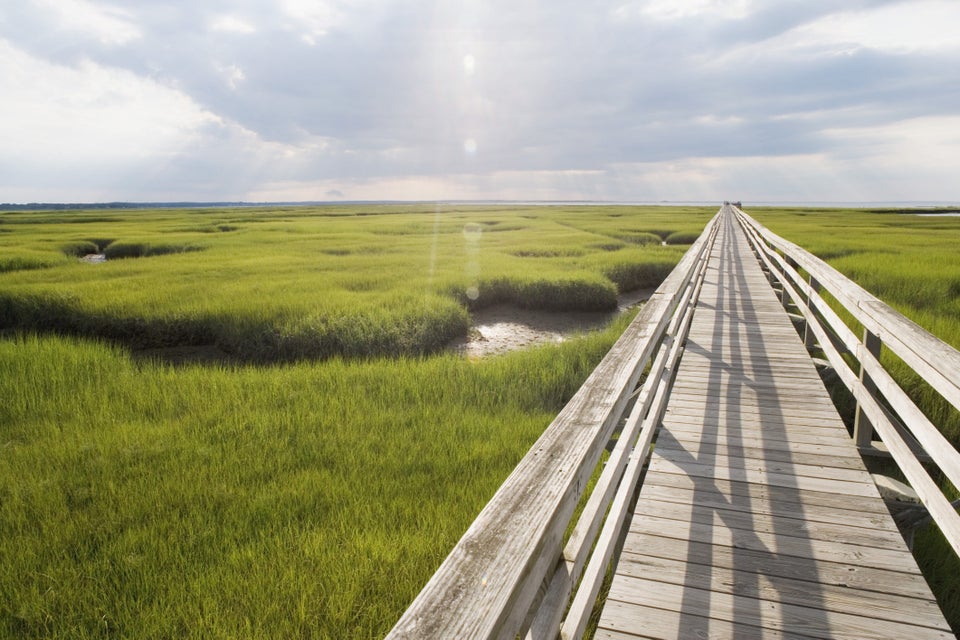 Mantras For Soothing Stress