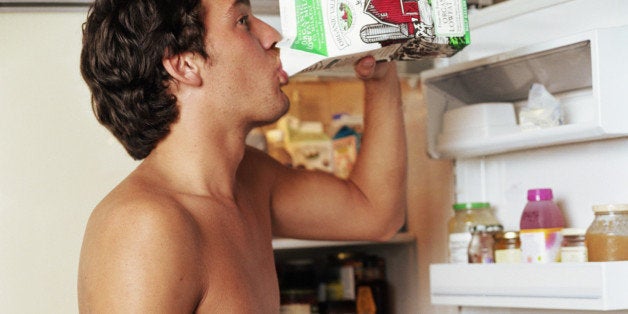 Think living alone is a drab, lonely experience?
Not even close. In case all you smug, domestic couples out there need a reminder, single life and living alone have plenty of perks. Like what, you ask?
Like eating globs of Pad Thai straight out of the carton because you can.
Like choosing not to wear pants around the house because you've decided that pants are just uncomfortable.
Like watching "The Raid" at maximum volume because that's just how you roll. (And it sure beats the Nicholas Sparks weepie you'd be watching if you lived with an S.O.)
We're just scratching the surface here. Below, 11 things solo dwellers on Whisper -- a free mobile app that allows users to share secrets anonymously -- said they appreciate most about living alone.