As college students across the country head back to campus this month, thousands of student-athletes are also headed back to their on-campus gym. Early-morning weight lifting sessions, late-night study circles and long bus rides with teammates are all on queue for the upcoming season. It's no secret that student-athletes maintain hectic, borderline masochistic schedules during the school year. It's all part of the game.
Now, however, with schools collecting money off the backs of their students' play and student-athletes facing multimillion-dollar career decisions via the NFL, NBA and MLB drafts, there's more riding on college athletics than ever before.
"I would love for a regular student to have a student-athlete's schedule during the season for just one quarter or one semester and show me how you'll balance that," Seattle Seahawks cornerback Richard Sherman quipped last January. Sherman, however, plays football professionally. He made it, but he's in the minority -- thousands of student-athletes will play their hearts out this year and never receive a dime for it. Moreover, with unemployment among recent college graduates still high, that time spent in athletics is becoming increasingly valuable to students in need of real-world job experience.
Love of sport be damned, the question must be asked: Are college sports worth it for student-athletes who have no hope of going pro. The answer depends on the individual, and to gather perspectives I asked HuffPosters who played in college about their sporting days and what they learned from the experience.
Interviews have been edited and condensed for clarity. Emphasis is ours.
1. Julian McWilliams -- Baseball at Ohio University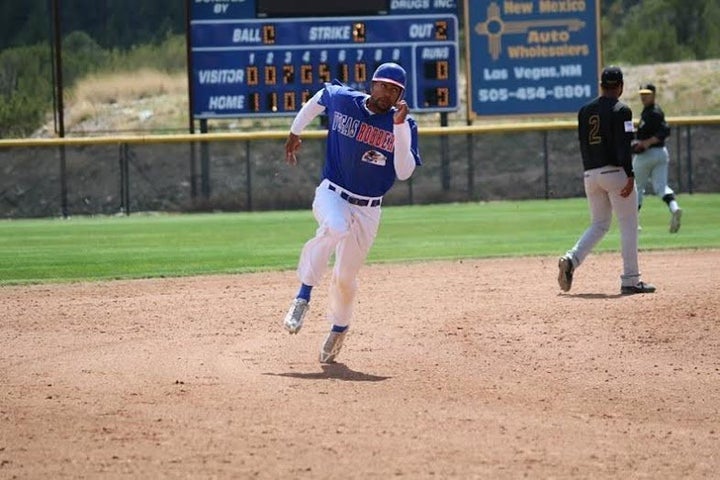 "Baseball at the college level is somewhat robotic. Everyone hits the same, throws the same -- even runs the same. Zero personality."
Ohio University wasn't the biggest name baseball school, but it was Division I and for that year we had Major League scouts buzzing. I told both my parents I would attend college, but I was leaving after my junior year once I was draft eligible.
I went in hungry as ever. But to be honest, the weight training shocked me a little. They not only had me lifting more than others to put some more muscle on me, but they also put me on the "football meal plan," giving me multiple meals a day. I gained 20 pounds in three months.
On top of that, the grueling schedule of having to manage school and sports was tough. I had 6 a.m. weights, 8 a.m. classes that had to be done by 3 p.m., 3:45 p.m. practice that had to be done by 6 p.m. for dinner. Then it was study hall at 8 p.m., homework after study hall and bed by 12:30 a.m. or 1.
I found myself getting sick a lot because of little sleep and it didn't help that my coach and I didn't really see eye to eye. He was very old-school and kind of put constraints on his players -- it was either his way or the highway.
I ended up redshirting, then transferring from Ohio after my freshman year and playing at Temple University for a year, but a couple of shoulder injuries soon hindered my career and subsequently ended it. I rehabbed for two years on my own and ended up playing professional baseball in New Mexico after I graduated.
Through it all, I always saw it as worth it. Though I didn't achieve my dream of playing minor league baseball, I still played professionally. If I didn't go through that experience at Ohio and Temple, all the injuries etcetera, I probably wouldn't have had the courage to even try to play professionally after suffering so many injuries. I never lost sight of what I wanted.
2. Paul Raushenbush -- Swimming at Macalester College
"We got to have fun, do our best and just enjoy being healthy and together in the pool."
I was a swimmer at Macalester, a small college best known for political activists and freaks. I was mostly an activist and a freak, but for the four months of swimming season I had an additional group of friends and commitment to a sport I had loved since I was six. It was TOTALLY worth it, because there was no way to go "pro" and it wasn't so serious. We got to have fun, do our best and just enjoy being healthy and together in the pool.
3. Kim Bellware -- Soccer at Valparaiso University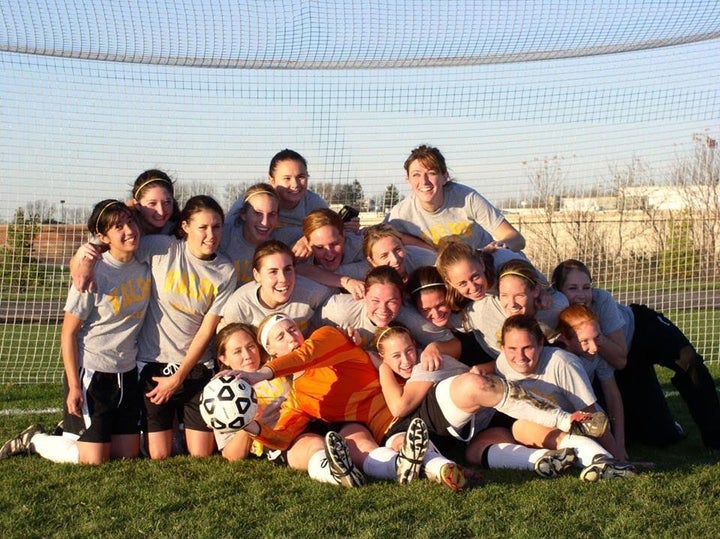 "Playing for the reserves was the best of both worlds."
Both Valpo's men's and women's teams had a reserve squad, but the men's was much more fluid -- a walk-on to the reserve team could do well in training and shirt up for a varsity match next week. Similarly, a men's player on varsity who wasn't performing could lose his spot to a reserve player. The women's team, however, did not enjoy such a permeable membrane. In my time, two reserve players were brought up to varsity. I think the expectation most reserve players had was that it was its own B-team, set apart from varsity and with its own culture.
On one hand, I was glad to still be able to play at a competitive level after spending my whole life playing in club and premier league travel soccer teams. On the other hand, it did feel a bit crazy to train so much -- including 6 a.m. offseason trainings in the winter -- for a team when you weren't getting scholarship money or even a chance to play other Division I teams at the varsity level (reserve played mostly Division III and junior college teams).
Ultimately, playing reserve was the best of both worlds. I got to still play soccer at a high level, but not being required to travel meant I could pursue a double major and work on the school newspaper.
I have to note that I probably would not have even played reserve if I didn't have an academic scholarship. Even with a full ride, I worked jobs in the offseason to pay for meals, books and living expenses.
There is no money and little glory in playing college sports this way. I have a closet full of team-issued gear and the memory of spending my late teens/early 20s more fit and technically skilled in soccer than I have been in my life. The relationships I formed were what made it all worth it. I'm in touch with my old coach, and we cheer each other on when we run marathons (he runs way more). I recently stood up as a bridesmaid when one of my teammates got married.
Crucial to note: The athletic department installed a Gatorade slush machine in the locker room my freshman year. That ruled.
4. Carly Ledbetter -- Volleyball at Elon University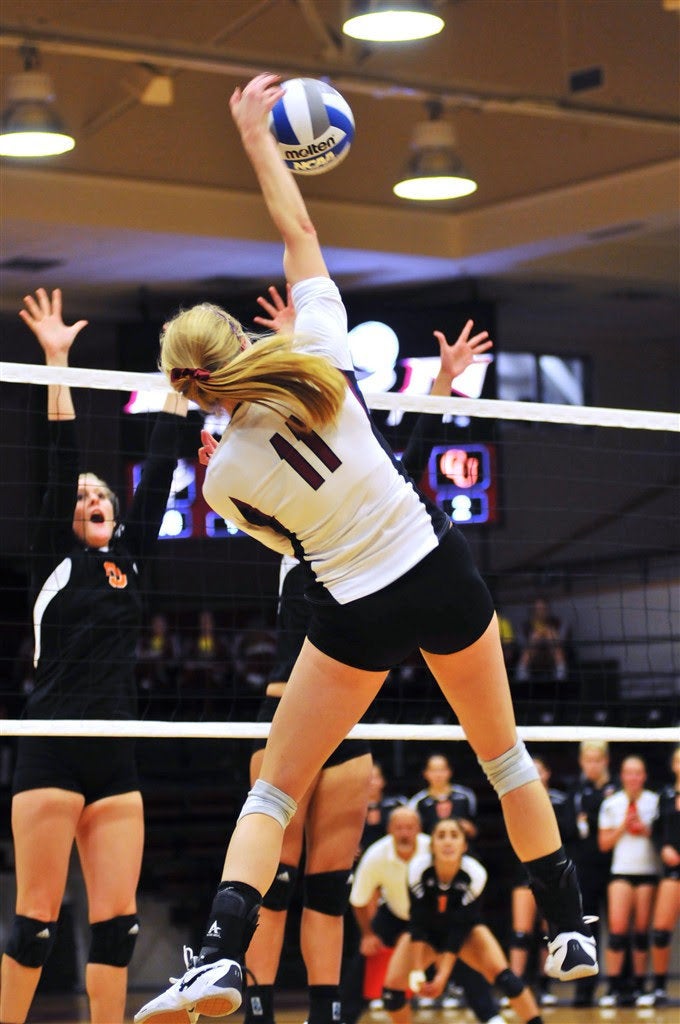 "I realized how incredible it is to graduate debt-free."
Playing volleyball at Elon University gave me everything -- literally. With a full ride, my education was paid for, along with my food and board. Volleyball also gave me more than just money -- it gave me a support group. When I arrived at college my freshman year, I had 15 other best friends, a coaching staff that wanted me to succeed, trainers who cared about me and an academic support team that wanted me to strive for excellence.
While I did have my ups and downs in volleyball, I will never be able to thank Elon enough for my degree and all the opportunities they gave me. Once I got out of school and started working and paying my own expenses, I realized how incredible it is to graduate debt-free. Though an athlete does have to make a LOT of sacrifices in college (balancing crazy busy athletic and academic schedules, less parties, not a ton of free time) I would go back and do it again in a heartbeat.
5. Hollis Miller -- Squash at Williams College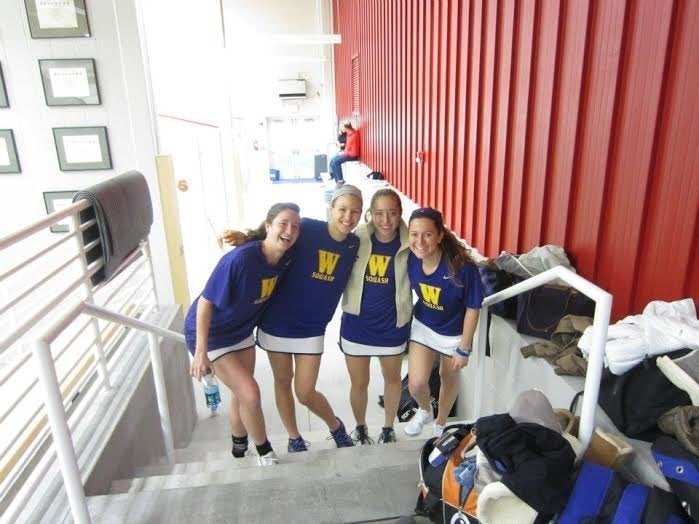 "I was around No. 12 out of 14 players on the team most years."
I might have been the odd one out here, but I played squash at Williams and, as far as sports go, it didn't cost that much for me to play! Our only gear was our rackets, our goggles and our squash shoes, which probably cost at most $175 a year (and that's really only if you broke your racket). The school had squash courts and provided uniforms, a laundry service for the uniforms, trainers, transportation, hotel rooms and $12 per student per meal off campus (whether we were on the college meal plan or not). We ordered some sort of team sweatshirt or jacket each year, which was usually around $60, but then we lived in them all winter. And this is all at a Division III school, though squash is technically not an NCAA sport.
I never expected to go pro in squash (I was around No. 12 out of 14 players on the team most years), but I had an awesome time playing and made lots of friends through the team.
6. Ali Watkins -- Rowing at Temple University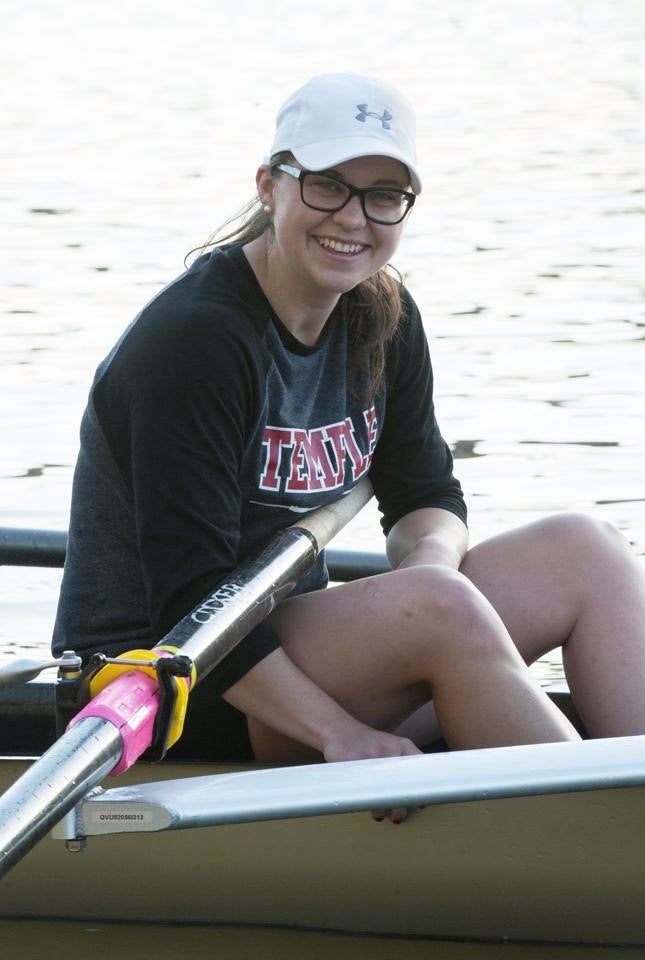 "Something that I had never in a million years expected to be a part of my college experience wound up being the defining aspect of my education."
For me, rowing was a godsend. Rowing landed me a scholarship that helped pay for my education. Never in a million years did I ever think I would be an NCAA scholarship athlete through college. It's probably one of the things I'm most proud of my entire college career.
I had never rowed before college -- hadn't even set foot in a boat. I was recruited out of the gym by a girl who was on the team, who has now become my best friend. I was flattered, but my immediate reaction was, "That's cool. Too bad there's absolutely no way." I eventually agreed to go to a meeting, which led to me trying things out. My first 6K test wound up being one of the best on the team. I was hooked from there on.
Something that I had absolutely never in a million years expected to be a part of my college experience -- seriously, I hadn't even played any sports my senior year of high school -- wound up being the defining aspect of my education. There were many days that it was really, really hard -- balancing classes with 35 hours a week of practices, internships and other extracurriculars was not easy.
But don't think you're too busy to make it work. I took full semesters every year, held down semester internships, wrote for the school paper and actually commuted to D.C. a few days a week through my senior year while still rowing. It was ridiculously tough, but worth it.
I also had a group of 40 best friends. They became my sisters. We ate meals together, practiced together, partied together, took classes together. My coach was a mentor and friend, and I treasure all of those relationships. And, now that we're all graduated, rowing gives us something to come back to. There's always an annual reunion at the team's biggest spring race.
That being said, the institutionalism of college athletics sucks. I was lucky the rowing team kind of flew under the radar and avoided a lot of the college sports drama, but there were many times when we were caught up in institutional bullshit where certain teams got priority over ours (including my senior year, when our teams were supposed to be cut to prioritize others. We eventually were reinstated). It certainly depends on the program. Like I said, know what you're getting into.
7. Erin Kelly -- Club Field Hockey at Northeastern University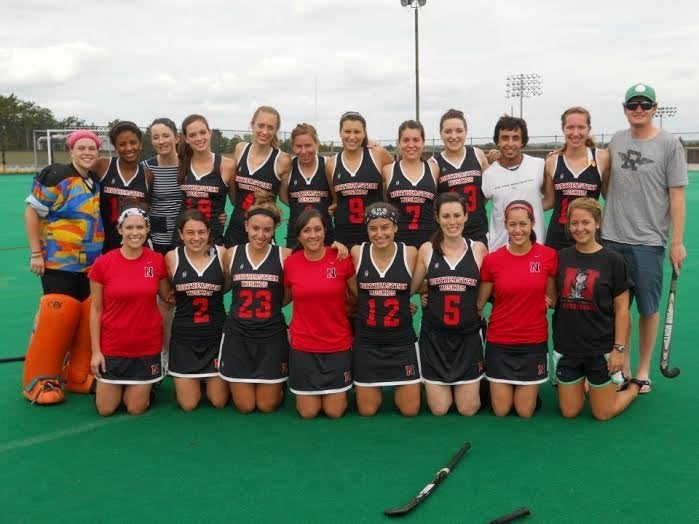 "Club sports are a great alternative to varsity athletics in college."
While club sports are certainly not as demanding as Division I, II, or III athletics, [playing club field hockey] ended up being one of the best decisions I've ever made. I got to travel with the team to exciting places like Maryland, Vermont and Virginia Beach (I'm being sarcastic, but still, we got to travel, which was cool) and we ended up winning and/or coming second or third in the Club Field Hockey National Championships several years while I was there.
While we had a demanding schedule and shitty practices times (think 10 p.m. to midnight, two to three nights a week, then one or two games every weekend during the fall season), it was nowhere near the two-a-days "real" athletes had to suffer through. And if we had to miss a game or practice to focus on homework/family stuff, it wasn't the end of the world. The Northeastern club sports department helped fund our trips, game officials and field reservation costs, though seasonal dues were around $200 each (which is pricey but we got help by fundraising).
We had fun, too -- most of the girls (and one lone guy) on our team knew the consequences of traveling to a game in a 12-passenger van with a hangover (read: puke stops were common).
8. Sumorwuo Zaza -- Football at Harvard University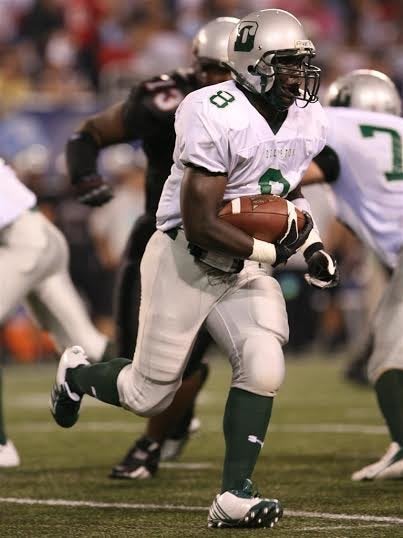 "I was just happy to be alive and healthy."
I walked on to the Harvard football team. I was actually getting recruited in high school until I tore my ACL my senior year. Basically, all the colleges I was interested in stopped talking to me. For me, sports was really just a way to get into the colleges I wanted to go to. I applied as a student and was able to get in, which was cool.
The issue is, I kept tearing my ACL. My freshman year, I tore it before I got on campus and when I started working out with the team that year, I tore my right ACL again before my sophomore year. I tore an ACL a year: My senior year in high school, my freshman year in college and then my sophomore year. It was kind of crazy.
I feel like it was worth it to be on the team, but I have to say, going through it really, really sucked.
We'd have 6 a.m. lift Mondays, Tuesdays, Thursdays and Fridays. Imagine freshman year, everybody's partying and getting to know each other, and you can't stay out past 10 p.m. I would do that, do a rehab after the lift, then have breakfast with my teammates and then have 9 a.m. class, because we were all encouraged to have early morning classes. In retrospect, that was a terrible idea. In the afternoon, we'd have film and mini practice. We'd do that four days a week.
In the offseason, you were committing anywhere between 20 to 40 hours [a week for training] depending on the week. In season though, it was easily 40, 50, 60 hours. Some folks are spending more than that studying the playbook and watching film. If you're always thinking of "what's the biggest return on investment for my time," if you're never going to play or get in, that can be a little disappointing.
On my third surgery, I had serious complications and had a pulmonary embolism and was in an induced coma for a day and the hospital for a week. I immediately called the head coach of the Harvard football team, Tim Murphy, who's a great guy. He was like, "This is the end of your football career. Even if you try to play, I won't let you."
I was just happy to be alive and healthy. But just imagine spending 80 hours a week doing something for like 6 years and then someone saying, "You can have those 80 hours back. Go live your life." The blank canvas was pretty intimidating.
With athletics, there's a regimen, there's a schedule. There's this path to be great: Practice, practice, practice, work harder than the next person, practice, practice, play the game. When that ends, it can be scary.
What I see is that people go in two directions: There's like, "Wow, I can create this in other parts of my life" or there's like, "I have no idea what I'm going to do. I'm going to shut down." I think for a while, I felt that fear, but then I realized I was on a great campus and there's a lot of things I can get involved with. I very quickly shifted to doing as many things as possible.
Football was a very big part of my life in terms of how I view the world and teamwork and collaboration. But when I think about the amount of time going through rehab, working out, working with the team and not knowing if I was ever going to play, because I was so hurt -- it was a little disheartening.
After I stopped playing, my grades got better, I threw myself into my studies, I did a lot of community service. Up until that point, I really didn't like school. I thought I had good friends, but the experience was just so intense and rehab-oriented. When I had all this free time again and I was able to do things that I liked, things actually picked up from there.
9. Jordan Schultz -- Basketball at Temple University and Occidental College
"It really eliminated the need to do any fraternities or rushing or go out and drink."
I had a really good high school career, playing AAU basketball with the guys I did -- I had two lottery picks on my AAU team, Martell Webster and Brandon Roy. I grew up with those guys. I played against a ton of NBA players growing up. I knew they were going to the NBA. I also knew I wasn't, but I felt like I was good enough to at least have a career playing in Europe. I unfortunately didn't have a great college career. I was going to use college as a platform to get better at basketball and play in Europe. That was always the goal for me.
But after two years, when I decided to transfer because basketball wasn't going the way I wanted it to go, I felt that Occidental was a better school and I was really going to use that to build my journalism career. I started to focus on school more. That's when I started doing internships and the focus began to change whereas basketball wasn't necessarily going to be something that I wanted to pursue.
Looking back though on the relationships, it's not just the relationships built, but the camaraderie you learn and how to work with other people. That's the No. 1 thing with playing sports in college, especially if you're not playing at a big-time school.
For me, it really eliminated the need to do any fraternities or rushing or go out and drink. I was so focused on basketball that I think it really helped me from an academic standpoint. I always felt like I did way better in school during the season, because that's when I really had to prioritize my time. I couldn't screw around with my time.
10. Andy McDonald -- Baseball at University of Wisconsin-Parkside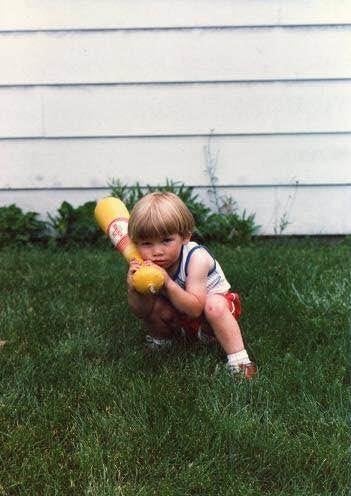 "As you move up, people start taking it way too serious."
I loved playing baseball as a kid. It was one of my absolute favorite things. I still love baseball today. But in high school, the fun began slowly getting sucked out of the sport. The players were "men" now, so the only way to coach them was to mercilessly yell at them until they can't feel feelings anymore. High school made me question playing baseball, but college made me hate playing baseball.
I mean, statistically, almost no one makes it to the professional level, right? You know the players who will continue to move forward, because they're usually that good. And if you have those big league aspirations, then you're probably treating it like a job already.
For me (and I think for most), baseball was just fun. But as you move up, people start taking it -- what is ultimately a game -- way too serious.
There is a huge disconnect in logic I think for most high school and college coaches, as most of the athletes will not make millions playing professional sports. So, why then, whether you're coaching a team of future hall of famers or a team of future MLB Package subscribers, is the level of seriousness the same?
11. Julia Brucculieri -- Club Volleyball at Carleton University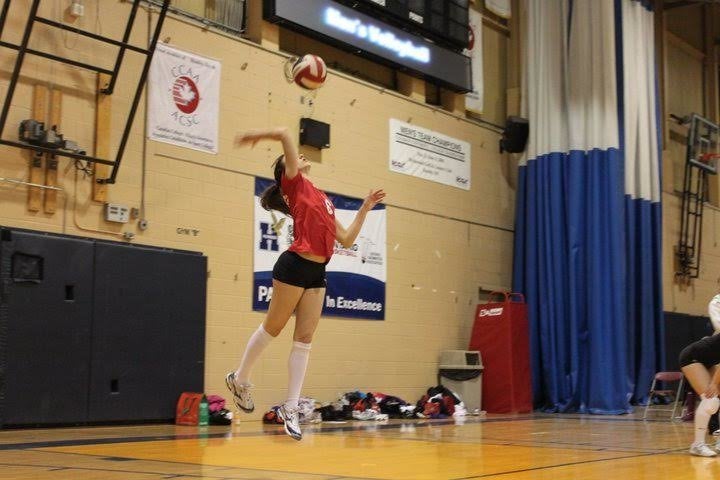 "I got to continue playing my sport of choice without making as much of a commitment as a varsity player."
There were pros and cons with the [club volleyball setup]. For instance, it sucked that we had to fund everything ourselves -- that often meant less tournaments and traveling outside Ottawa (Canada) for us, but on a positive note, it didn't take up as much time as a varsity team would have. The worst part, though, was the competitive clubs were often overlooked by the athletics administration, which often resulted in gym times being overbooked and us getting kicked out by the school's way-more-valued varsity basketball team.
The playing experience as a whole, though, was pretty good. I got to continue playing my sport of choice without making as much of a commitment as a varsity player, I continued to improve my skills and I made some pretty great friends. Going into the whole experience knowing I wouldn't be going pro probably helped in the sense that I got out of it what I was willing to put in.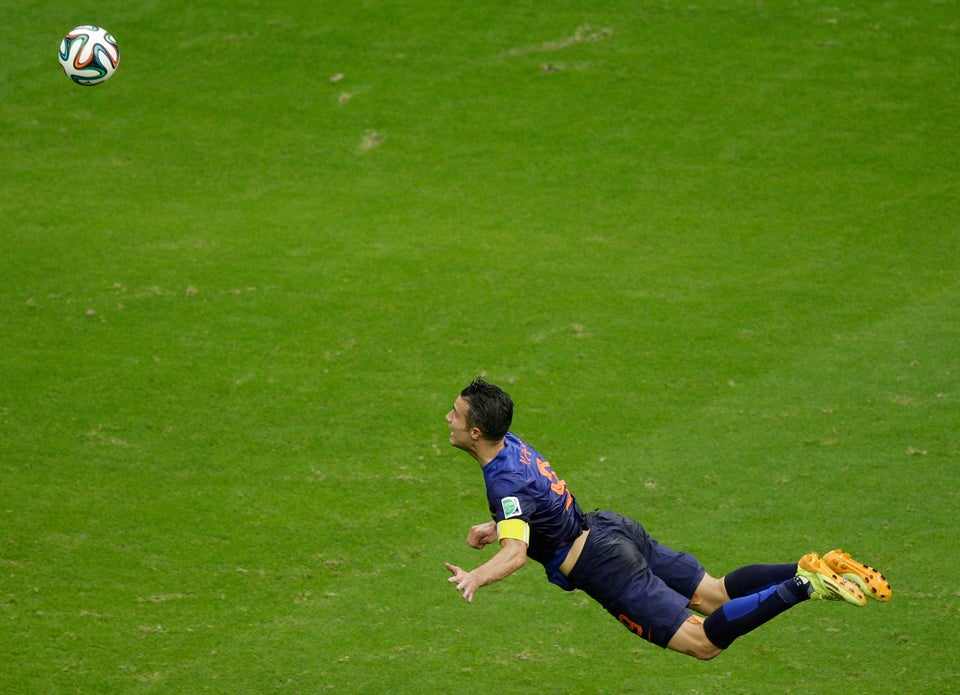 Amazing Sports Photos
Related