Self-explanatory. It doesn't mean we don't love you. We're just so goddamn tired, is all.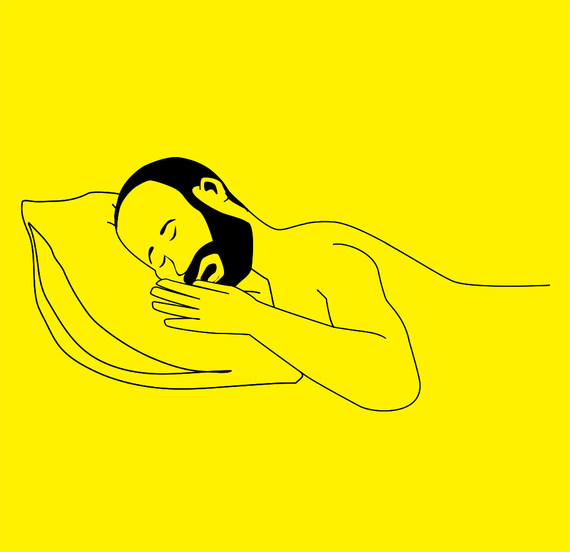 2. Breakfast (burrito) in bed.
I'm not one to linger over a meal. To quote a college friend, "If there was just a door to my stomach, I'd place the food in there and move on." Well, to my knowledge no such doors have been invented, so we must content ourselves with the next best thing -- the burrito: utensil-less and self-contained, with an emphasis on filling. The tortilla enclosure is merely a minimalist way of preventing a beantastrophe. The burrito is a gift you don't need to wrap.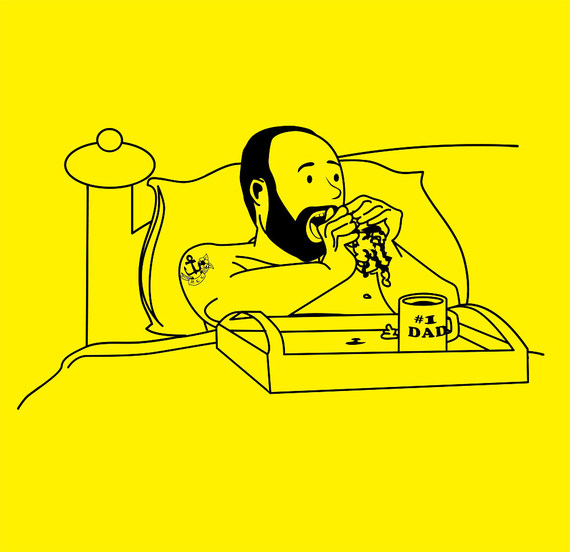 3. Quick post-breakfast nap (I mean, we're still in bed anyway).
If it was good enough for da Vinci, it's good enough for us.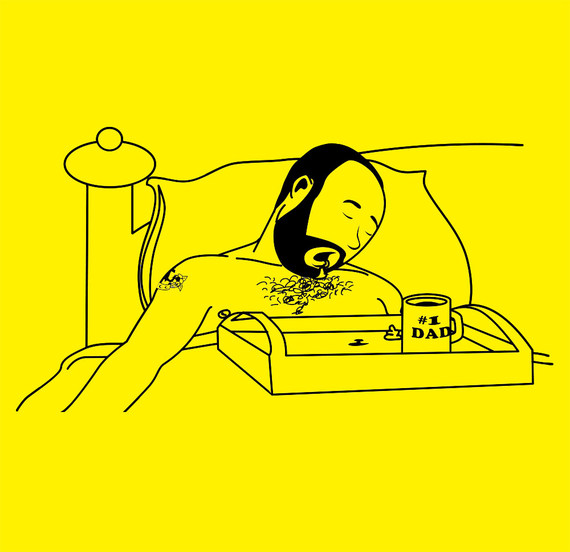 4. Archery lessons from a guy dressed like Legolas from Lord of the Rings.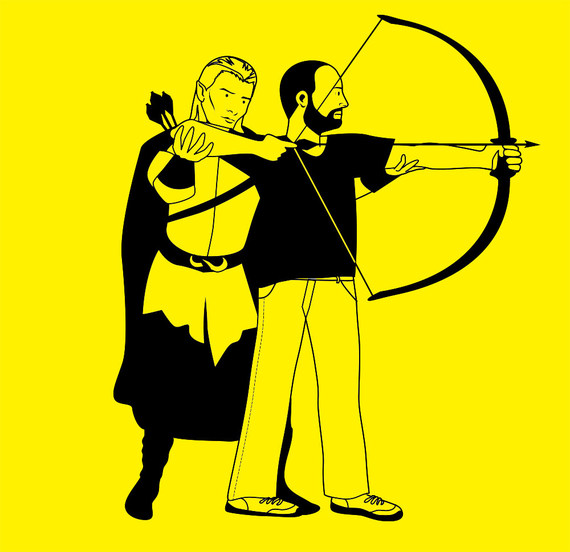 They say the best things in life are free, but they also say time is money. So it stands to reason that time would make a more than apt gift. Give us three hours to do... I don't even know, whatever the hell we want, no questions asked. Chances are we'll end up using it for more sleep, or to watch Caddyshack twice, but that will have to remain a mystery to you, darlings.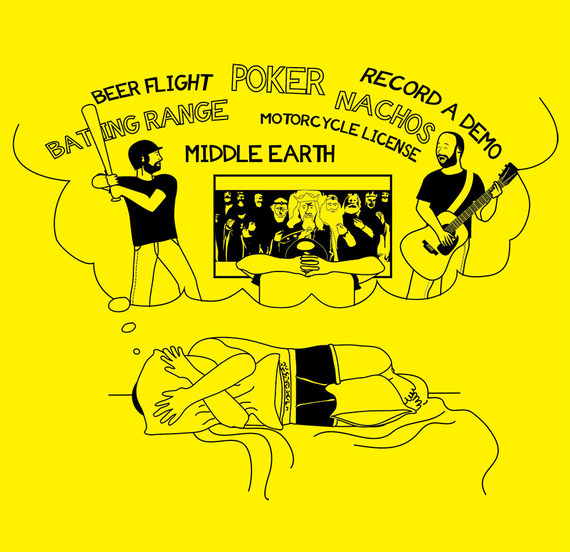 6. The kids to greet us like the children of the king in The King and I, or regale us like the von Trapp children in The Sound of Music (preferably while wearing curtains).
These beloved musicals harken back to a world where father was king of the castle and master of the household. This world exists only on celluloid now, as a quaint and laughable relic of a bygone era, but humor us, please. For like, five minutes?
I mean the exceedingly hard-to-obtain beer, not the ancient Roman magistrate who witnessed the eruption of Vesuvius and subsequent destruction of Pompeii. You can only get it on tap at select pubs in northern California, and only for two weeks in February, so if you haven't already stocked up, maybe shoot for next year on this one.
Because we love beer, but always dreamed of having a body like Ryan Reynolds'. And after taking the kids to school, commuting, and the hectic work week, who has time for the gym?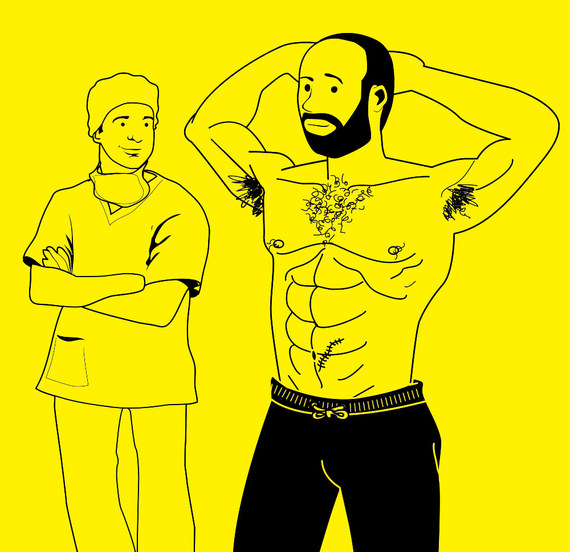 9. A doppelgänger for double dates.
We go through this every few months or so. I know you guys were best friends in college, but her husband is a complete nosebleed and we end up talking about mortgage interest rates and school districts the whole time. There's gotta be a service out there that provides stand-ins for these situations so that husbands can remain well within their comfort zones: Watching the DVD menu screen for Caddyshack on loop while dozing off on the couch.
Nothing (NOTHING!) says "I love you" like a goblet of mead and a greasy turkey leg served up in an amphitheater that smells vaguely of manure, stale beer and vomit, while underpaid struggling actors gore each other with jousts they can barely lift.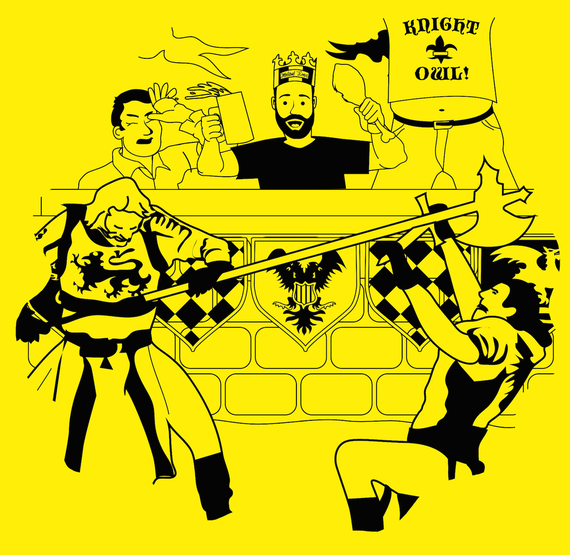 11. Bedtime stories we'll actually enjoy reading!
It's never too soon for the little ones to start developing a taste for the finer things in life. After a certain point, cute and fuzzy bunnies just won't cut it. Let's get some material that everyone can enjoy: Gritty '70s NYC cop stories, tales of vigilante justice and any book with fart sound effects will keep us all entertained until lights out.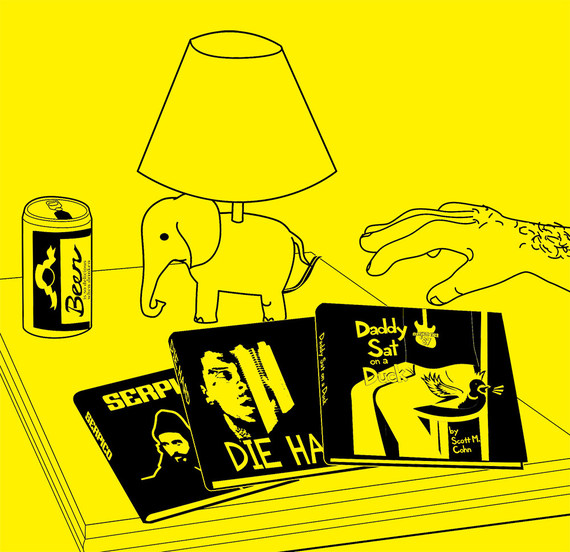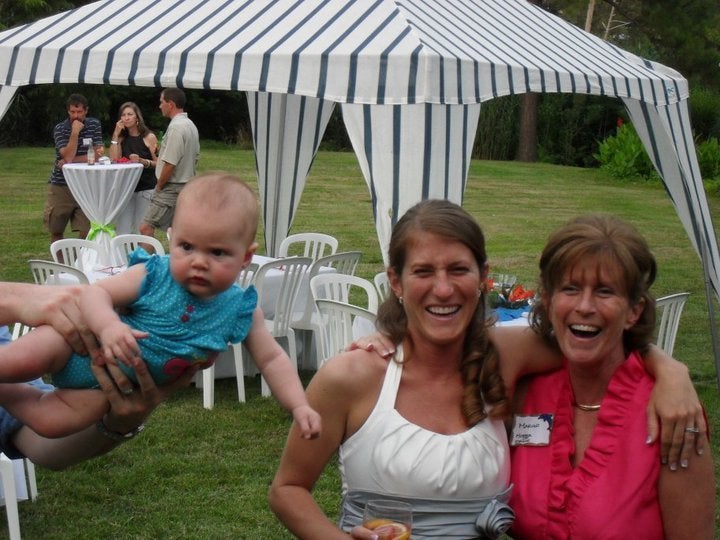 Baby Photobombs