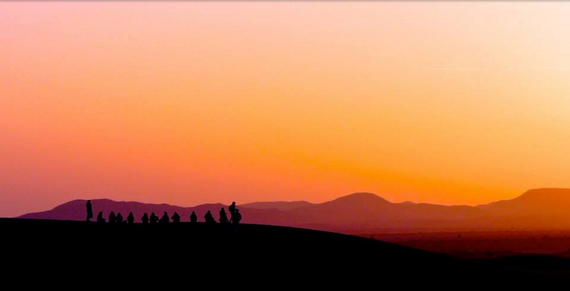 By College Tourist; Author: Sarah Allen of Marist College
Get the most out of your trip to Morocco with these helpful tips.
Morocco will easily become one of your favorite trips simply because it's so different from most other destinations. You don't want to miss out on the incredible culture, impressive landscapes, and that amazing desert sky!
Mint tea is a staple of Moroccan hospitality. A combination of sugar, fresh mint and boiling water, the traditional drink has been indulged upon in Morocco since the 1800s. It is customary to offer mint tea to guests when they arrive, and it's normal to drink more than one glass. When offered it is impolite to refuse, so drink up! It's the perfect way to start your Moroccan adventure.
2. Lights, Camera, Action!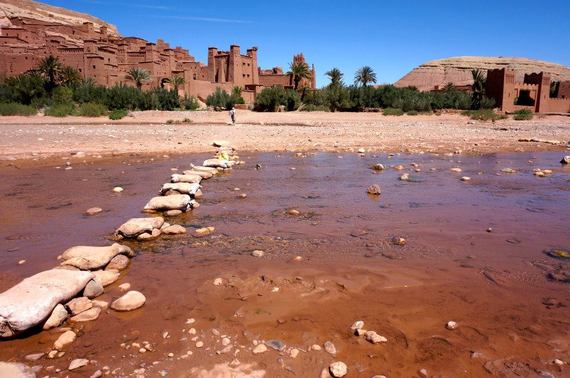 Ouarzazate, a centuries-old city, is home to the Atlas Corporation Studios, one of the largest movie studios in the world. It has served as the backdrop for scenes in tons of movies including Gladiator, Body of Lies, Prince of Persia: The Sands of Time, and even What a Girl Wants! (Remember that part when Henry and Libby fell in love?) The city is also one of the filming locations for everyone's favorite medieval fantasy, Game of Thrones.
3. Sugar, Spice and Everything Nice
Walking around the marketplace, you'll see mountains and mountains of brightly colored spices, and some vendors may even let you taste them. These are what make the Moroccan food taste so good! Look out for cumin, paprika, sea salt and saffron; some of the most popular spices for travelers to bring home.
If you find something you'd like to buy at the market, don't be afraid to negotiate the price. Bargaining will allow you to embrace the local culture. Maintain respect in the transaction and don't bargain unless you really intend to buy the item for the right price. It can be intimidating at first, but always worth a try! You'll most likely find more than a few gems that you just have to take home.
Medina is the Arabic word for a city or town. Characterized by narrow streets within city walls, the medina quarter of a Moroccan city can be very confusing, so be careful not to get lost! Though it has different meanings throughout Northern Africa, in Morocco the kasbah typically refers to the area surrounding a fortress within one of these cities, where leaders used to defend their territory. Many kasbahs are situated on high ground, offering great views of their cities below.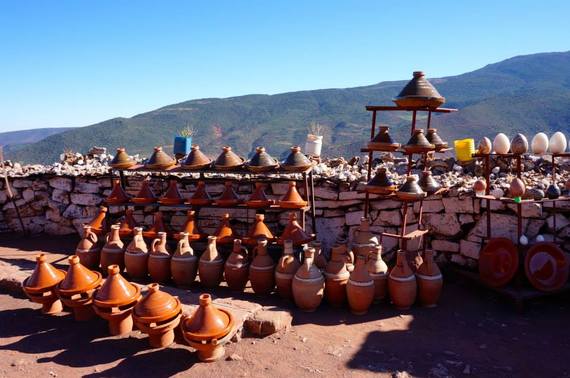 Tagine is one of the many authentic dishes you can get in Morocco. It's a slow-cooked stew, named for the ceramic pot that it's cooked in. Chicken, lamb or vegetable tagine are popular menu items all over the country. Look out for potters sculpting their pots and vendors cooking tagine in the street.
Be careful if you go to get henna out in Marrakech's main square. Be clear about what design you want and where you want it. Some ladies may try to rip you off and ask for more money for bigger designs than you wanted. They may also use hair dye instead of real henna, which is much harder to get off your skin. Your best bet is to see if a henna artist can be arranged though your hostel or riad. It's also expected that you pay even a little bit for taking photos of the henna, snake charmers or monkeys in the city, so have some coins handy.
Sarah Allen study abroad camel trek morocco sahara desert marist college image
The Arabian camel you would expect to ride in the Moroccan desert is called a dromedary. While traditional camels have two humps, those with only one are known by this name. Dromedaries are customary for caravan treks and truly complete your desert experience. Bring long pants and close-toed shoes for this part of your trip. It'll be bumpy ride so hold on tight, but make sure you keep your camera ready for some amazing views!
Not all of Morocco is desert and sand. In fact, on your way back from the desert you may run into a bit of a snowstorm, if you can believe it! The High Atlas Mountains run through central Morocco and offer popular landscapes for skiing and other snow sports. No matter what time of year, you want to make sure you pack some warm clothes for your trip. Even when it's hot in the desert during the day, temperatures can really drop at night.
Sarah Allen study abroad Marist College Morocco Berber rug image
Alright, so they may not be magical, but the handmade Berber rugs in rural villages are still pretty amazing. Brightly colored with natural materials and fascinating symbols, these carpets are made right inside Berber homes by talented women who work solely on this trade. Taking home a small rug may be a bit of a splurge, but you can be assured of its quality and authenticity when you're welcomed by the Berber family as if you were one of their own.
The official language of Morocco is Arabic, although French and the Berber language are also popular throughout the country. Many Moroccans are multilingual, knowing more than one of these languages. Knowing a few phrases in French can really help you get by, but there are also many people who speak English. "Yallah Habibi" is a popular phrase which literally means "Come, my love" but can be used to address friends.