The following answers are provided by the Young Entrepreneur Council (YEC) , an invite-only organization comprised of the world's most promising young entrepreneurs. In partnership with Citi, YEC recently launched StartupCollective , a free virtual mentorship program that helps millions of entrepreneurs start and grow businesses.

I'm a big believer in surrounding oneself with people who are farther along in the process than you are. Many people are putting their heads in the sand and not reaching out to those whom they could help and are only seeking those who can help them. Help first, take second. Be a mentor or guide to a budding entrepreneur. It will pay off in it's own way! -Darrah Brustein , Network Under 40 / Finance Whiz Kids

There are tons of pockets within the creative industries such as TV writing and directing that have nailed the fellowship. It's a program that attracts aspiring writers and directors and fosters their development in an incubator program. I think we need more of this for young entrepreneurs, where mentors can guide them and help encourage and form their potential. - Rob Fulton , Automation Heroes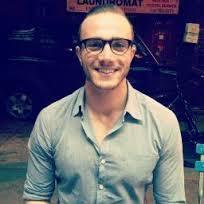 One problem I faced when starting my business was an overwhelming amount of information and opportunities. This might sound like a good thing, but all of these options prevented me from focusing on they key things that I needed to learn and execute on to grow my business. Entrepreneurs need better tools or even coaching to help them hone in on their vision and stay on course. - Mark Krassner , Knee Walker Central
A. Understanding Partnerships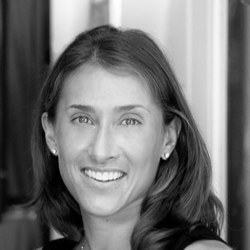 Partnerships are a great way to build support and reach new audiences. Never worry about "sharing a piece of the pie." There's enough to go around. - Brooke Bergman, Allied Business Network Inc.
A. Finding Supportive Social Circles

Somebody who is really trying to create change and trying to improve things needs a social circle that holds similar values and motivations. They need to find a group of people who they can be vulnerable with and speak openly to so they can find the right kind of empathy and emotional support. - Dan Price, Gravity Payments

Unless you live in Silicon Valley, are well connected and can impress investors with vanity metrics, you are going to actually have to sell something in order to survive. As a startup, the CEO is typically the number one sales person. Until you can sell enough to hire a team of sales people, keep focused on sales. - Mark Cenicola , BannerView.com

When first starting ZinePak, my co-founder and I had no idea what a charge card was. We thought it was the exact same thing as a credit card. Our lack of knowledge hindered us from growing our business. After learning about charge cards from American Express, we were able to grow our business by 600 percent. In today's economy, knowledge is power -- especially financial knowledge! - Kim Kaupe , ZinePak
A. Mastering Their Core Message

A lot of entrepreneurs have great ideas but are horrible at crafting the message around it. Mastering your core message (who you are, what you do for your customers, why it matters and how it works) is critical for getting others excited enough to join your team, getting investors to buy into your vision and, most importantly, getting customers to buy your product. - Seth Talbott , CEO and Startup Advisor

Peter Drucker said it best: "Marketing and innovation produce results; everything else is an expense." It won't matter if you have the best product or service if your market doesn't know about you, what makes you uniquely better and how to justify the cost of your services. Marketing is what gets and keeps customers. - Charles Gaudet , Predictable Profits

Not being located in a "startup hub" such as New York or San Francisco makes finding the right talent to achieve our company's ultimate success challenging at times. It would be great if there were more local resources that provided entrepreneurial meet ups, networking sessions and job affairs to help us attract the right talent. - Bobby Grajewski, Edison Nation Medical

I think entrepreneurs need help being honest with expectations. There is a tendency to tell a potential investor or employees that you're about to hit it big, that a product release is going to change everything, or that you're about to sign a huge whale of a contract. It's critical to be optimistic, but you don't want to be so overly optimistic that you lose credibility with key stakeholders. - Luke Skurman , Niche.com
Calling all HuffPost superfans!
Sign up for membership to become a founding member and help shape HuffPost's next chapter