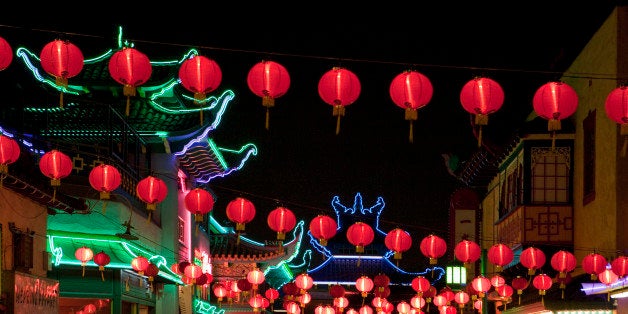 by Iva-Marie Palmer, Condé Nast Traveler
Los Angeles is the "City of Angels," but it may as well be called the "City of Secrets." And we're not just talking about deals brokered in secret in Hollywood boardrooms--L.A. also has plenty of history and things to do that goes beyond Tinseltown. Read on for Los Angeles's hidden treasures.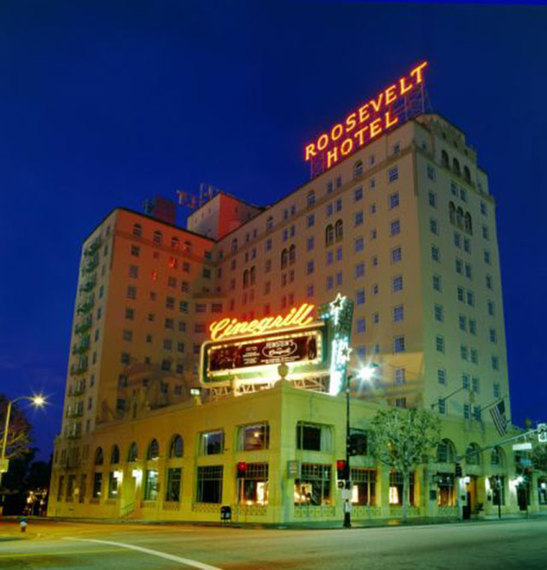 1. The first Academy Awards actually weren't a big deal.
The Academy Awards is now a glitzy, over-the-top spectacle held at L.A.'s Dolby Theatre, but the ceremony has more austere origins. The first Oscars, which happened in 1929, was held in the Blossom Room of the Roosevelt Hotel, with 270 people in attendance. (The best-picture winner was Wings, a 1927 film starring Clara Bow and Gary Cooper.) Douglas Fairbanks, who was the head of the Academy at the time, presented 12 awards, and the whole thing was broadcast via a live radio play-by-play of the show. The big-time fanfare didn't start until the first televised ceremony in 1953.
2. One of the city's hippest bars is located in one of L.A.'s oldest homes.
Trendy cocktail bar No Vacancy, which opened in 2013, harks back to early 20th-century speakeasies (it even has a secret entrance). Its location couldn't be more fitting: The building was erected in 1902, and has been, at various times, a private kindergarten (attended by the children of Charlie Chaplin and Cecil B. DeMille), a restaurant, and a hotel. Patrons advise arriving before 9 p.m. and hunkering down for the night--and depending on when you go, you might be able to catch live entertainment, like a burlesque show.
3. The paparazzi once had a much easier--and less hated--job.
The Millennium Biltmore hotel is one of L.A.'s most storied: It has hosted celebs and dignitaries, and movies like Ghostbusters and Chinatown were filmed there. But during the Golden Era, it was also a place for young stars to get down and dirty. Nightclub player Baron Long ran the hotel after Prohibition, and he helped the paparazzi score photos by putting a hidden window above the mirrored French doors that led to the hotel's Gold Room. It's one of the last remaining vestiges of a town that used to welcome photographers to its hotspots, including the long-gone Coconut Grove at the Ambassador Hotel.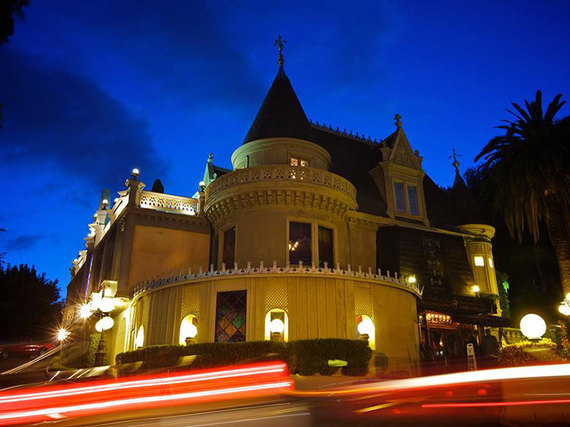 4. There's a magic castle in the middle of the city.
The Magic Castle, home of the Academy of Magical Arts, sits on Franklin Avenue, just behind the Hollywood and Highland Center. Magic lovers who are staying at the Magic Castle Hotel or have a connection to a member can gain entry for an evening to witness the night's illusionists and magicians as well as the haunted piano played by Invisible Irma. But even fewer people know that true aficionados can study the magical arts in a six-week class package. If you're good, you can ask to audition for Academy membership.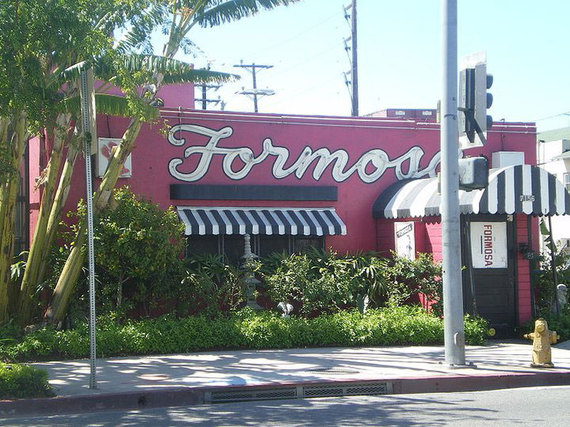 5. You can still dine where mobsters dined.
Los Angeles isn't exactly known for preserving its famous old-school haunts, but the Formosa Cafe in West Hollywood is one exception. Open since 1925 and nestled near what was Warner Hollywood Studios (a West Hollywood companion to the larger lot in Burbank), the restaurant was once a haven for celebs like Frank Sinatra, Marilyn Monroe, and Lana Turner--along with mobsters like Bugsy Malone and Micky Cohen. (It also appeared in the film L.A. Confidential.) Though it's not as popular as it once was, you can still sample its Asian-inspired dishes, like spicy chicken wings and Shanghai rice cakes.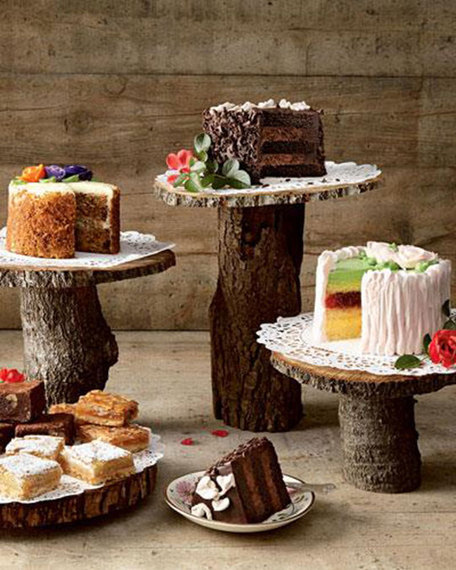 6. Hollywood insiders have a bakery of choice--and it's not Sprinkles.
Sweet Lady Jane Bakery isn't as well known as Sprinkles (L.A.'s version of the famed Magnolia Bakery), but if you want to sample cakes enjoyed by Ellen Degeneres or Jennifer Lopez, you go here. The tiny bakery has even provided cakes for famous nuptials. The best fan, though, might be Orson Welles, whose ghost allegedly lingers there (the bakery sits on the site of Welles's former favorite restaurant, Ma Maison).