Are you going through a breakup in London? Today we're sharing our favorite ways to mend heartbreak, from hilarious improv shows to relaxing spa days to morning raves. London is full of great ways to help you beat the breakup blues.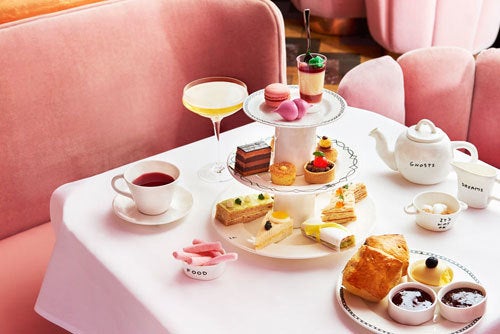 Gather your girlfriends and head to Sketch for scones and tea and a healthy dose of pink interior. This quirky restaurant offers a variety of colorful desserts, jam, finger sandwiches and champagne (yes, please!) Their whimsical decor and French-inspired menu is the perfect backdrop for a catch up session with your girls.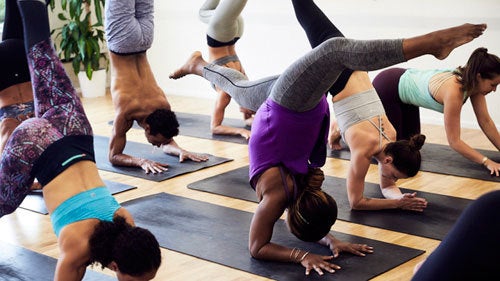 2. Channel Your Inner Beyonce
Dancing is an instant post-breakup mood lifter because it raises your endorphins. Move Your Frame has everything from music video dance classes to 2-hour Beyonce or Britney workshops. It doesn't matter if you're a total beginner or more experienced in dance, you can find something that fits your style (they also offer Yoga, Meditation, Barre and Pilates). With 5 studios all around London and a free first session, there's no excuse not to go.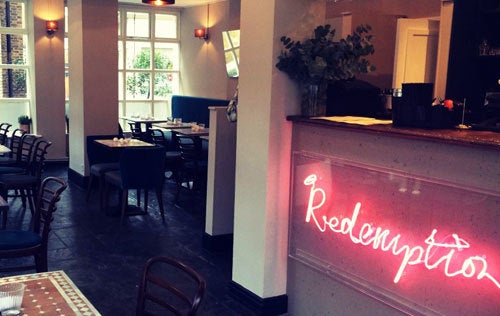 3. Grab A Conscious Cocktail
Alcohol can have a depressant effect post-breakup, so take a refreshing break from the norm and check out an alcohol-free bar that doesn't feel like a compromise. Redemption Bar at Fairly Square serves up delicious and health conscious cocktails that look and taste like the real thing, but without the risk of late night texts to your ex. We recommend the Apple Mock-jito - muddled apple presse, fresh mint and lime, served over ice and topped with soda and the Espresso Remolacha – a twist on an 'espresso martini' consisting of an espresso shot with beetroot juice and date syrup shaken over ice. Yum!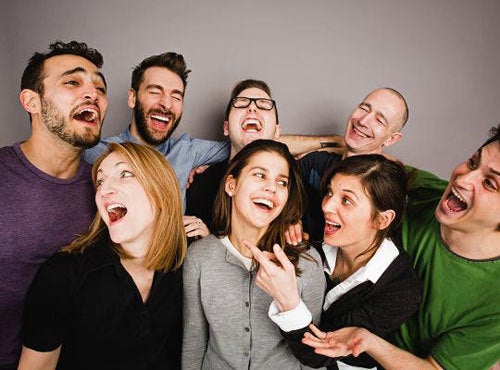 Improv is a great way to take your mind off of your ex, challenge yourself and make new friends after a breakup. And bonus - trying something new has been shown to boost mood because it causes you to releases endorphins. The Nursery Theatre in Borough has no-commitment drop in classes every week for a very reasonable £12. Everyone is welcomed, regardless of skill level, making this an amazing environment to let go and build your confidence.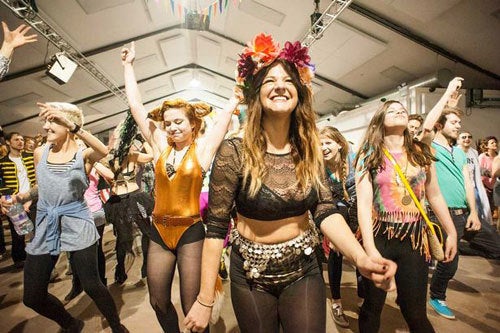 5. A Day Worth Raving About
What's not to love about starting your day with a rave?! Morning Gloryville starts at 6:30 AM, ends at 10:30 AM and is basically a massive healthy rave complete with glow sticks, energizing music, visual entertainment, free massage, organic coffee, yoga, smoothie bars and personal motivation from costumed and trained entertainers. Don your most colorful attire and hit up their venues in East, South and West London.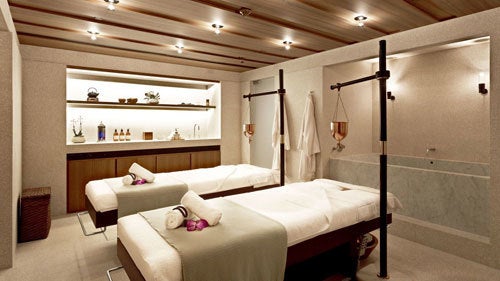 If you're looking to escape and indulge in some serious post-breakup pampering, head to the luxurious oasis that is the Akasha Wellbeing Centre. Based in the bustling heart of London, the intention at this ultra serene space is to unite the four basic elements of nature - earth, water, fire and air. It has a 60ft indoor lap pool, steam room, Jacuzzi, nine treatment rooms, meditation room, yoga and fitness studios and a watsu pool for guided meditation. Day spa packages start at £95.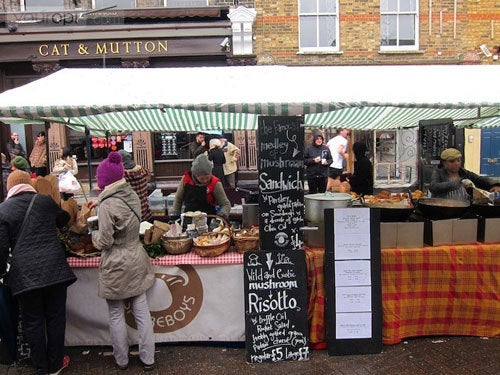 Spend a day exploring East London. Start by taking a stroll around Broadway Market, where you can find an array of delicious and healthy foods and head over to London Fields for a picnic with some friends. If you're looking to be active, check out London Fields Lido and take a dip in the heated outdoor swimming pool. The 50m Olympic size pool offers lessons, SwimFit classes, and poolside yoga. Afterwards, visit Violet Bakery just around the corner for a post swim treat!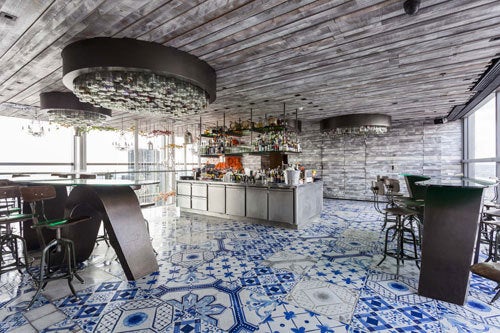 8. Eat On Top Of The World
Feel like you need perspective after your breakup? Sometimes it helps to get off the ground. Treat yourself to a fine dining experience and celebrate this new chapter of your life on the 40th floor of one of London's tallest buildings at Duck and Waffle. Dishes are designed for sampling and sharing, which makes this spot perfect for a girls night out!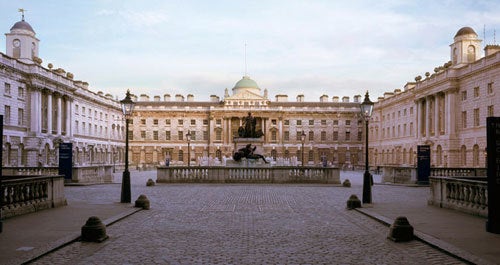 9. An Art-Filled Afternoon
Need some time to think? Take yourself on a date to Somerset House in the heart of London. The spectacular neo-classical space hosts open-air concerts and films, contemporary art and design exhibitions, family workshops and free guided tours. Watch 55 fountains dance in the courtyard during the summer or twirl around an ice rink during the winter. The Somerset House sits between the Strand and the River Thames so you can enjoy a lovely view during your walk.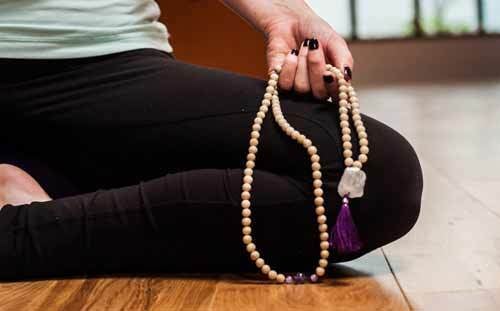 If you could use help dealing with rumination or relieving anxiety, try Restorative Yoga and Mindfulness Meditation at Battersea Yoga. They offer over 50 classes per week as well as weekend workshops, adventure yoga holidays, counseling and healing therapies. If you're really looking for a change of scenery, you can sign up for one of their retreats to Costa Rica, La Gomera, or the Florence House.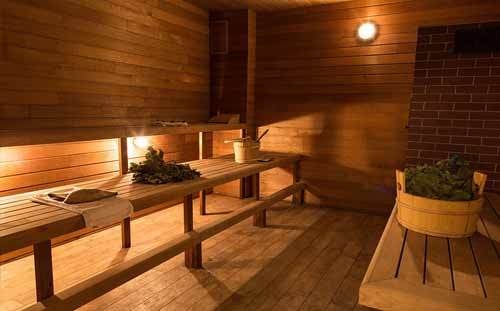 11. Visit A Russian Bath House
Steam your stress and negative energy away at Go Banya, London's first Russian bath house. This relaxing facility offers a traditional steam sauna, organic spa and wellness treatments, and a rest lounge with bar, where you can enjoy Russian delicacies. Get the full experience and opt for a Parenie, a traditional and invigorating thermal treatment that boosts blood circulation and relieves tension and stress.
If you like this story, follow @letsmend and visit Mend for more like it. You can also subscribe to our free weekly newsletter - it's like a vitamin for your love life.
Also, be sure to check out our podcast Love Is Like A Plant, on iTunes and Soundcloud for more about how to love well.
This post originally appeared on letsmend.com and was co-authored by Kate Paguinto, Content Strategist at Mend.
Calling all HuffPost superfans!
Sign up for membership to become a founding member and help shape HuffPost's next chapter
This post was published on the now-closed HuffPost Contributor platform. Contributors control their own work and posted freely to our site. If you need to flag this entry as abusive,
send us an email
.