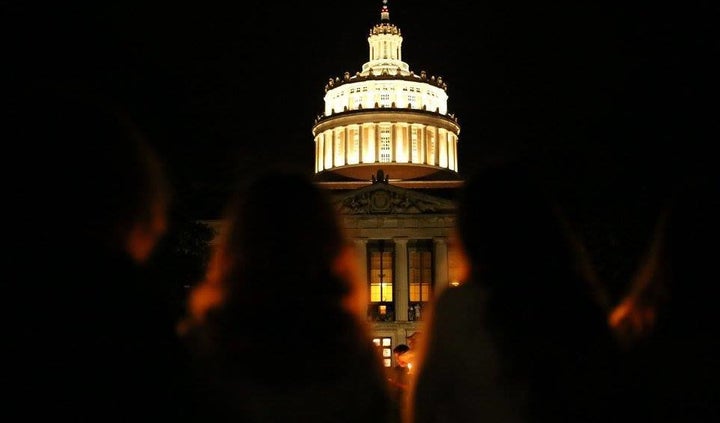 A group of faculty members and one former graduate student at the University of Rochester filed an Equal Employment Opportunity Commission (EEOC) complaint on Sept. 1 against the university for allegedly failing to address years of rampant sexual misconduct by a male professor.
The 113-page EEOC complaint, which was filed by eight complainants, details years of alleged sexual harassment by Florian Jaeger, a brain and cognitive sciences professor at the University of Rochester. According to the EEOC complaint (obtained by HuffPost), Jaeger's inappropriate behavior with multiple female undergraduate, graduate and Ph.D. students began when he was first hired as an assistant professor in 2007.
"To senior faculty, Jaeger seemed like the perfect fit," the EEOC complaint reads. "In reality, Jaeger turned out to be a narcissistic and manipulative sexual predator, and a selfish academic colleague who insisted on taking credit for work to which he was only tangentially connected."
The accusations of sexual harassment in the EEOC complaint come from 11 different women who attended UR's undergraduate, graduate and Ph.D. programs over the past 10 years. They say that Jaeger sexually objectified women in front of professors and students, often insisted that female students meet him alone in his apartment for school-related meetings, and that he once cheated on a female student by having unprotected sex with another woman, putting all of the women's health at risk.
One of the first students Jaeger allegedly harassed when he arrived at UR in 2007 was Celeste Kidd, one of the eight complainants and one of the 11 women accusing Jaeger of sexual harassment. Kidd is the only accuser named in the complaint; the other 10 used pseudonyms.
The opening letter attached to the EEOC complaint, signed by former UR graduate professors Richard Aslin and Elissa Newport.
According to the EEOC complaint, UR investigated Jaeger but ultimately cleared him of any harassment and discrimination violations. During the investigation, UR promoted Jaeger. The EEOC complainants claim that the university's investigation was flawed, and that the school retaliated against the professors and students who spoke out about Jaeger's behavior.
Over a week after the complaint was filed ― on Sept. 9 ― the university responded with a public statement. The UR administration claimed that their investigation into Jaeger was "fair" for "all involved." The statement also included that the university believes the EEOC complaint "represents a narrative that is largely based on hearsay."
The situation has devolved into a battle between the UR administration and members of UR faculty. After 30-plus years as a professor at UR, Richard Aslin, who initiated the investigation by the University in March 2016, resigned in protest of how the university has mishandled the sexual harassment accusations.
Elissa Newport, who was the chair of the Brain & Cognitive Sciences department in 2007 when Jaeger was hired and is one of the eight EEOC complainants, told HuffPost that she was very disappointed by UR's response.
"Our evidence is not hearsay. Our witnesses are not fictitious, they are 11 real students who are so frightened about the University's treatment of these issues that we have protected their identities," she said. "We are not liars, we are faculty who have devoted most of our careers to the betterment of the University. President Seligman's response should alarm academics everywhere."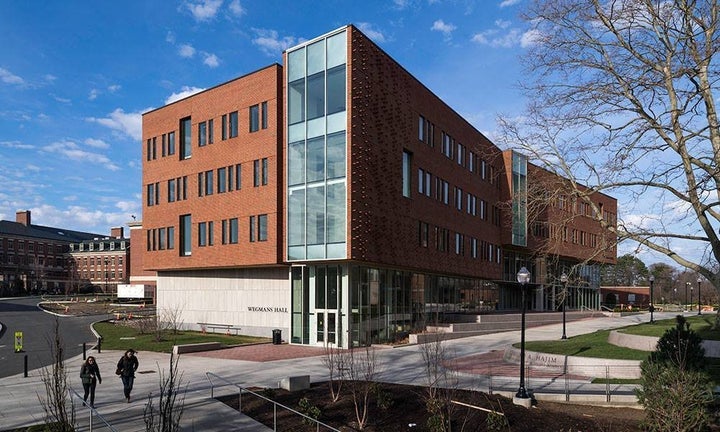 Kidd, who's now an assistant professor at UR, was similarly infuriated by the school's response, telling HuffPost that it's "ridiculous" to refer to the multiple witness statements as "hearsay."
"It is unbelievable to me that that was the university's response," she said. "To suggest that everything problematic was hearsay, like they did, is a real betrayal to the women who were already betrayed by not having their complaints heard the first time around."
Kidd met Jaeger during her first interview as a prospective UR graduate student in 2007. She says he made her feel uncomfortable by using sexual innuendos and repeatedly hitting on her.
During her first month at UR, Kidd ended up living in a spare room in Jaeger's apartment because of financial difficulties. During the year that Kidd lived with Jaeger, she says she often tolerated Jaeger's "persistent unprofessional behavior, defamation and sexual harassment," in fear of the damage he could do to her career. According to the EEOC complaint, Jaeger portrayed their living arrangement to colleagues and students as them living together as a couple. Kidd says she became so uncomfortable with the living situation, she began sleeping in Aslin's lab.
"It felt very isolating, to be dealing with these things and not have any place I could turn to for help without fear of reprisal from Florian," Kidd told HuffPost. "I was in a new place and I was trying to figure out the lay of the land."
"Students aren't able to complain because they don't have the support systems in place to do so safely."
In 2008, Kidd moved out of Jaeger's apartment and decided to shift her academic focus in order to avoid working with Jaeger.
Kidd told HuffPost that it's "very evident" from the EEOC complaint that students are in a vulnerable position when it comes to sexual harassment claims at UR.
"Students aren't able to complain because they don't have the support systems in place to do so safely. It was not an oversight that I didn't complain more loudly when I was a graduate student; I couldn't," she said. "There were threats to my career that were very real. Even now that I'm an accomplished scientist, even now that I have my own lab and I'm an Assistant Professor, even now what I have said has not been taken seriously and I have been routinely asked to be quiet. The university has attempted to sweep the things I've said under the rug."
The EEOC complainants responded to the UR administration's statement with a statement of their own.
"President Seligman says that the University is now going to fight us at the EEOC, rather than talk with us directly or take steps to address the underlying problem. This is depressing and self-defeating for the University, to whom we are all committed, and to which some of us have devoted most of our careers," the statement reads. "...We respectfully suggest that President Seligman needs to take a step back and demonstrate a different order of leadership, in circumstances we understand are difficult."
Read the full statement below.
While the complainants are discouraged, Newport tried to find a silver lining in the ordeal.
"One message that I really want to emphasize is that there are people who will stand up for you. There will be people who put themselves at risk to defend you and protect you," she said. "We have had the most amazing outpouring of support since we filed our complaints. We've received supportive emails from colleagues all over the country and all over the world ... Even though the university's response is very disappointing, I think that the fact that we did this and the fact that so many people recognize that it was the right thing to do is actually hopeful."
Related
Before You Go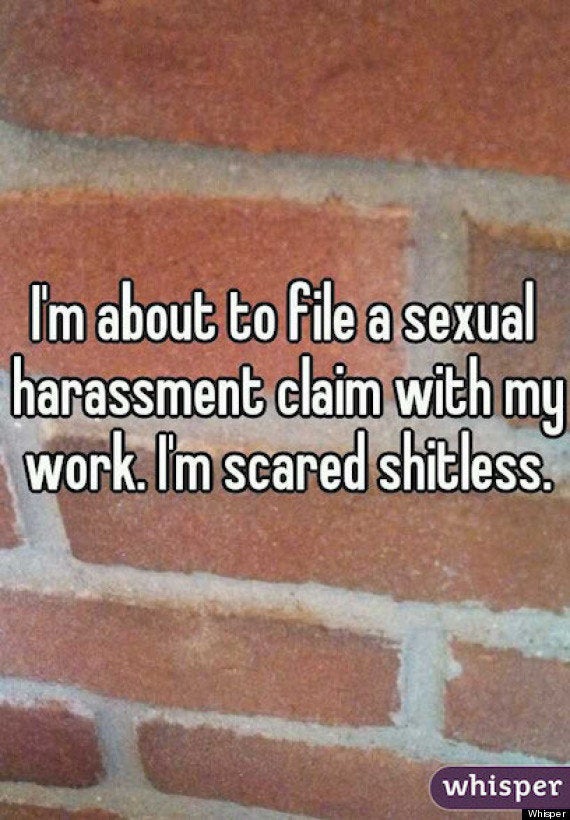 Women Who Reported Sexual Harassment
Popular in the Community