An 11-year-old boy in Cleveland is facing charges after taking police on a high-speed chase Sunday night after his mother took away his PlayStation.
The boy, whose name was not released by police, stole his mother's 2013 Dodge Durango around 10:45 p.m. on Sunday after they got into an argument that led to her taking away his PlayStation, according to Cleveland.com.
She went to bed after the argument, only to be awakened by a phone call from the boy's father, who said he saw their son driving the SUV.
He was taken to a local hospital, where he was treated for minor injuries.
It was the second time in 13 months the boy took the family's car out for an illegal joyride, Cleveland.com reported.
In October of last year, he led troopers on a 50-mile chase on an interstate before being apprehended. He was charged with a felony in juvenile court. A judge ruled he was incompetent to stand trial, and the charges were dismissed.
He is currently at the Cuyahoga County Juvenile Detention Center, where he faces possible felony charges, according to Yahoo.
Police said the young suspect suffers from attention deficit and hyperactivity disorder, bipolar disorder and oppositional defiant disorder, Inside Edition reported.
Before You Go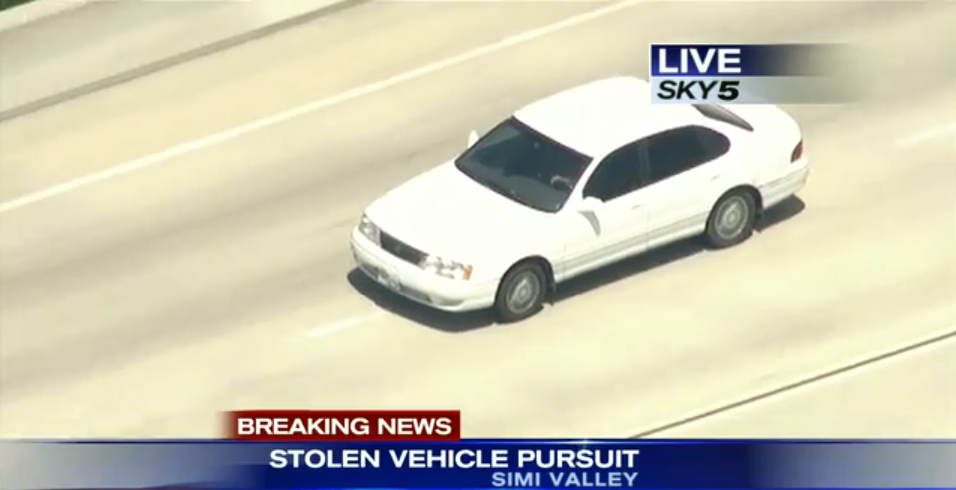 Car Chase
Popular in the Community